Rino makes speedy recovery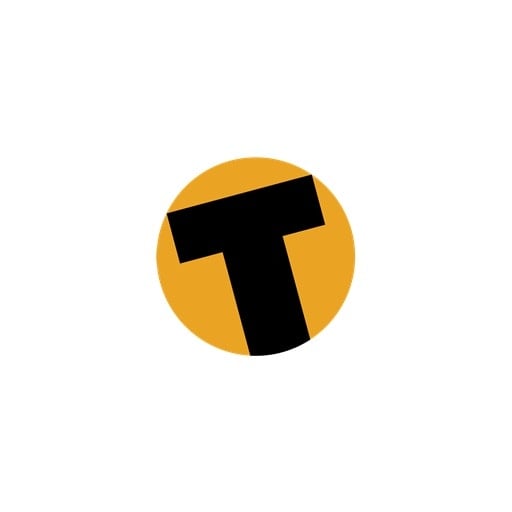 PHUKET: Rino Mangon Vogt, a 10-year-old boy who has undergone life-saving surgery, is recovering well, the Phuket Gazette confirmed today.
Rino, who suffered from the rare congenital heart condition Ebstein's anomaly, underwent corrective surgery on November 21.
However, when the external pacemaker was switched off days later, young Rino fell asleep, indicating that his heart could not cope unassisted.
Quick action by benefactors provided the funds needed to cover the unforeseen cost of a second operation to install an internal pacemaker.
That operation went well and Rino has gained eight kilograms and just spent the new year holidays in Khon Kaen with his mum, his father Ritchie Newton said.
"He is doing very well and eating well. It's a great recovery; much better than expected," said Ritchie.
"Rino has made a 90-per-cent recovery already," he beamed.
"Since June 30 it has been a roller-coaster ride. At one stage we were told that Rino had three to four months to live. His heart and liver we so enlarged he could not eat. He lost 17kg," Ritchie explained.
"But he was the bravest boy I have seen in my life. I'm not saying this because he is my boy – he walked into the operation room without any fear," he said.
However, the road travelled since June 30 has brought many disappointments, Ritchie said.
"I've lost quite a lot of friends along the way. If you are truly in need, you soon learn who your real friends are – and who are not," he noted.
"But there a lot of great people around," the appreciative father added. "Thomas Gottschalk, a wedding planner in Phuket, immediately donated 75,000 baht for the second operation."
Mr Gottschalk could easily share Ritchie's anguish. "He lost his 17-year-old son a year ago in an accident," Ritchie explained.
"Without help from good people like this, it would not have been possible."
Ritchie also expressed his deep gratitude especially to Dr Poomiporn Katanyuwong and the medical staff at Bangkok Heart Hospital and to General Manager Richard Chapman and his staff at the Sheraton Grande Sukhumvit in Bangkok.
"Thank you very much to all of you who helped save Rino's life," he said.
Mariam the young Krabi dugong dies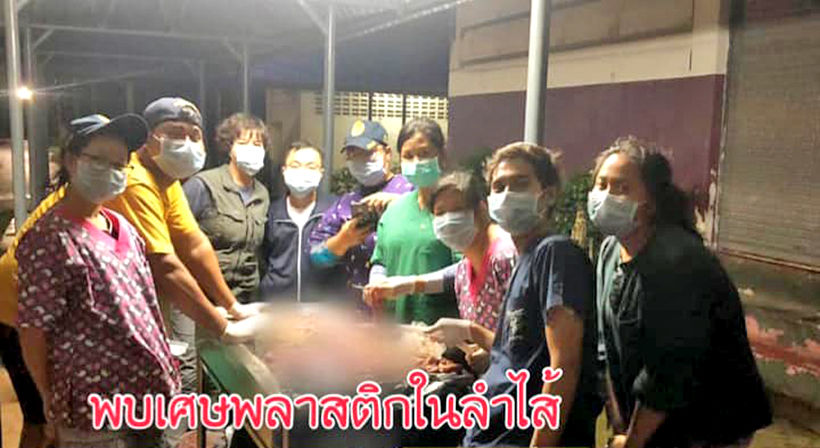 PHOTO: กรมทรัพยากรทางทะเลและชายฝั่ง
The Phuket Marine Biological Centre has announced the sad news about the special young dugong 'Mariam', who was found in Krabi back on April 26.
Young Mariam died earlier today.
The centre posted on its official Facebook page that the vet team found that she'd stopped breathing and her pulse had stopped as well, so they brought her out of the water to try and stimulate breathing.
Initially, they found that she was still responding from her eyes so they return her back to the pond. After checking the pulse, they found that it stopped again so they used some veterinary medications to keep her alive and pulled her out of the water for a second time.
She was pronounced dead at midnight today.
In a post mortem the vets found that Mariam had consumed a quantity of plastic that may have been previously undetectable.
"Rest in peace Mariam, our little angel," says the PMBC post.
Read some more about Mariam HERE.
Government MP receives death threats after exposing illegal condo project in Phuket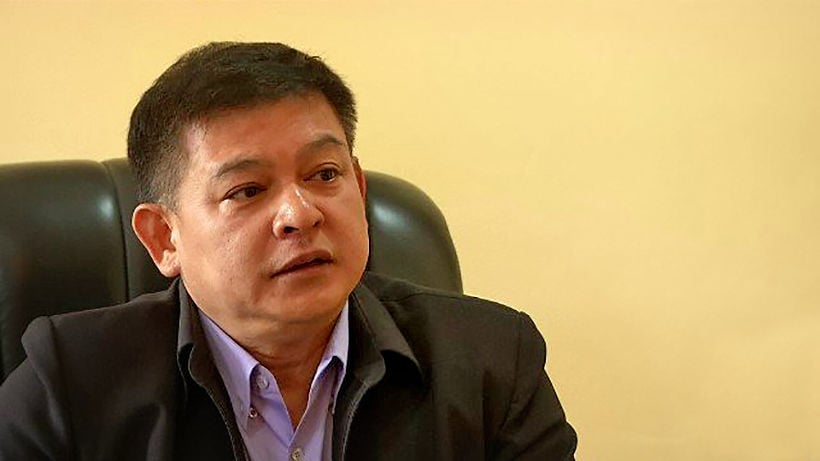 PHOTO: Sira Jenjaka MP, says he has received death threats
A government MP for Bangkok says he has received death threats for revealing a Phuket condo project that allegedly sits on land without the proper documentation. The project, at this stage, remains un-named.
Sira Jenjaka is an MP with the ruling Palang Pracharat Party and claims that two people had already died as a result of revealing the problems with the project.
He alleges the land documents had been revoked by the Administrative court in the past and says he will petition the Justice Ministry to have the project probed by the DSI (Department of Special Investigation).
Mr Sira says the un-named condo project, located in Tambon Karon (below), occupies land where the Nor Sor 3 Kor land ownership papers were revoked by the Administrative Court. He has alleged that the project is owned by a "retired high-ranking policeman".
"If government officials were found to be involved in the alleged malpractice, the state could be sued for damages worth billions of baht", according to a quote in the Bangkok Post.
He said that the potential buyers of the condominium apartments are mostly foreigners.
Mr Sirat said he planned to ask the Phuket governor to suspend the local mayor for alleged negligence in connection with the condominium project. He will also speak to the Phuket governor suspend construction of the project and cancel any contractor's licences.
The MP says that some state officials may have their authority and been complicit in the approval of the Nor Sor 3 Kor document.
SOURCE: Bangkok Post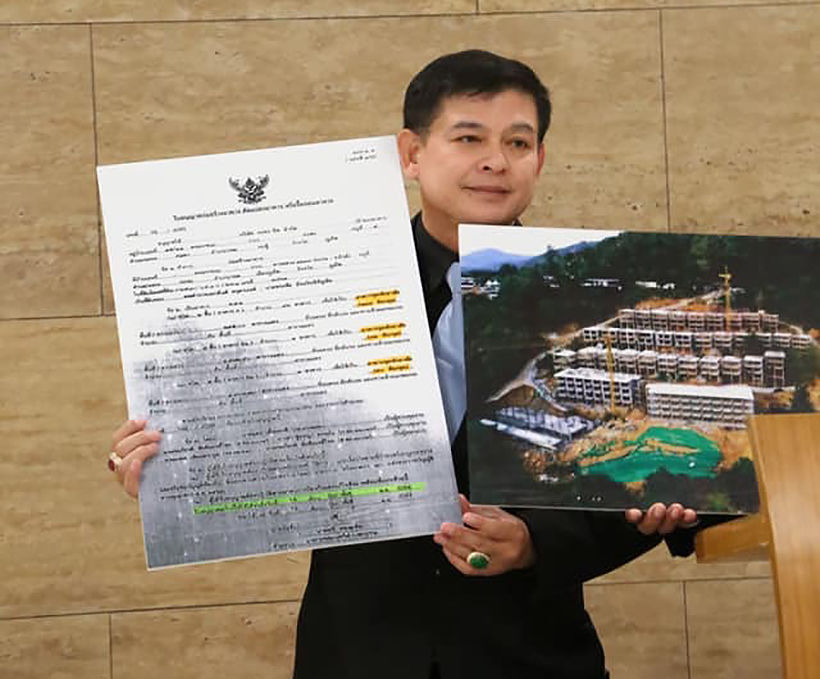 PHOTO: Manager Online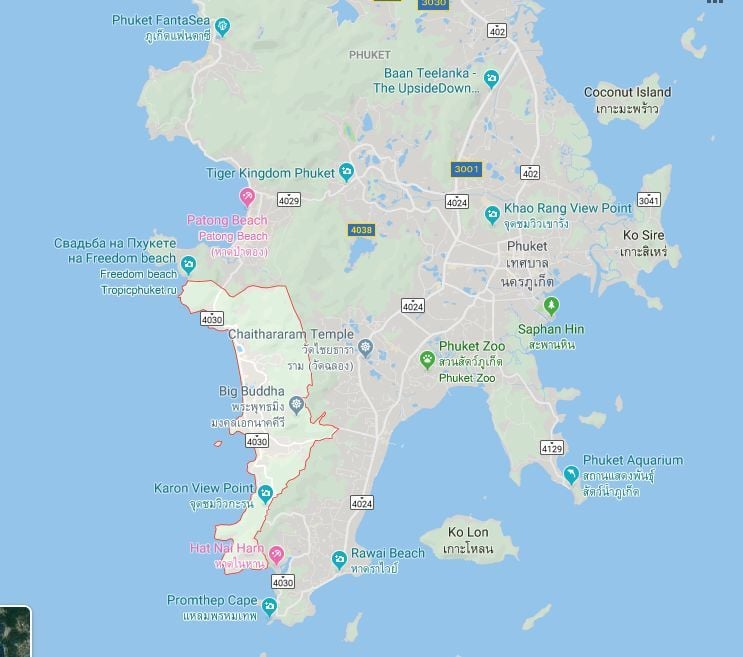 Turtle rescued on Nai Harn Beach, Phuket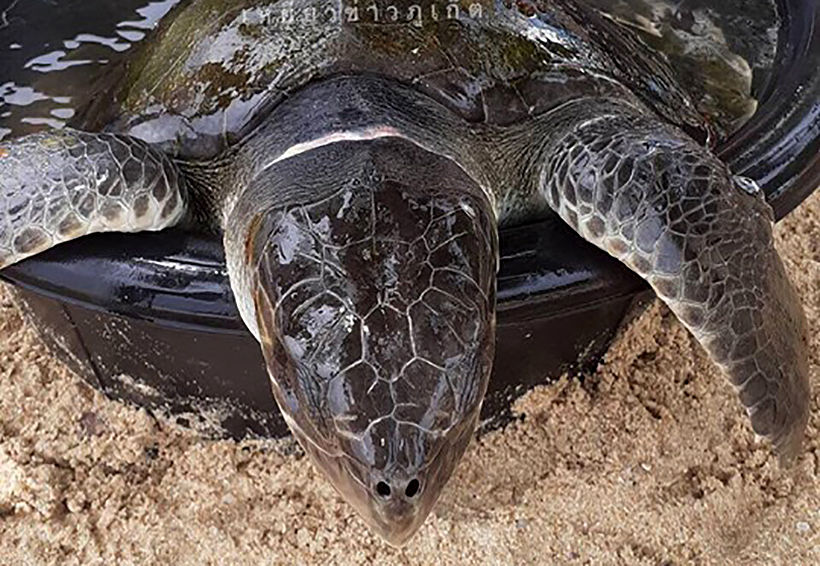 PHOTO: Aroon Solos
Today (August 15) at about 1pm, the lifeguard team at Nai Harn Beach rescued a small turtle, which had become stuck in a fertiliser sack.
They found the turtle washed up ashore with the sack wrapped up around its neck. They tried to carefully remove the sack from the turtle's neck but found that the turtle had been injured around the neck so they contacted the Phuket Marine Biological Centre to take the turtle back to the centre for further examination and treatment.
Well done to the lifesavers at Nai Harn.
VIDEO: Rawai Mayor Aroon Solos