Ramadan: Feeding the spirit by fasting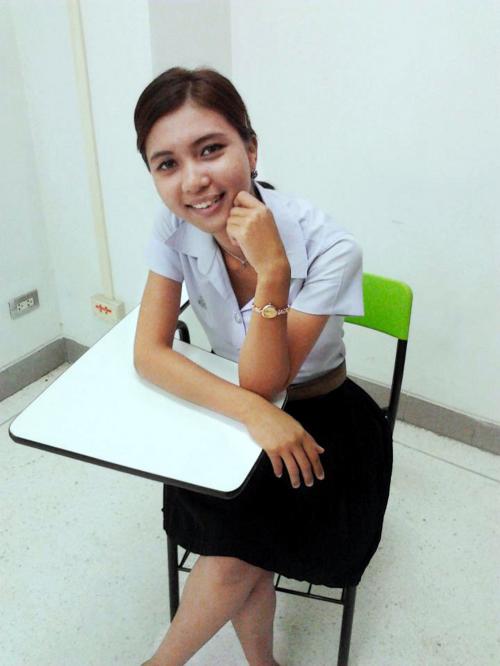 Special Report
A silent celebration is under way for Phuket Muslims right now, with no firecrackers, water or festive songs piped over department-store loudspeakers. It's Ramadan, the fasting month.
The Phuket Gazette's Irfarn Jamdukor examines what Ramadan means to local Muslims.
PHUKET: The quietness of the holiday might seem appropriate to outsiders who equate fasting with deprivation and hardship, but for Muslims, fasting is not about suffering, and Ramadan is 'the best month of the year'.
During Ramadan, practicing Muslims do not eat, drink, smoke or engage in sexual activity while the sun is up, and it has reached its third week without fanfare, tinsel or explosions.
For the roughly 20 per cent of Phuket's population that is Muslim, Ramadan is a time to fortify themselves spiritually, to re-evaluate their lives, to practice good habits and to strengthen social ties.
"When you don't eat, says Dalen Minyee, 38, Sport and Recreation Manager at Trisara, "you understand what it's like for those who don't have enough and it makes you a kinder person."
"It's not just about fasting," he says, "it's about trying to do good things in every way we can. With our eyes, we try to see only good, with our ears, to hear only good, with our minds to think only good, and so on."
The Arabic word for 'fast' is sawm, which means 'to restrain oneself'.
Eak Missakit, 39, grew up in Sweden with adoptive parents and returned to Thailand two years ago. He converted to Islam, the religion of his birth family, in June. This is his first Ramadan.
"At first, I didn't understand what Ramadan or Islamic lifestyle meant, I only knew that Muslims had a very restrictive lifestyle and Ramadan was a month for fasting," he said.
"For the first three days of Ramadan, it was quite difficult for me to adapt – I felt hungry and thirsty the whole time. But fellow Muslims and my family gave me advice for how to deal with those feelings.
"I realized that Ramadan is not only about refraining from drinking and eating, but also about controlling my mind, eyes, mouth, and ears.
"That helped me develop self-control, and I stopped feeling hungry and thirsty because my mind doesn't focus on food," he said.
About Ramadan
The Koran says that every Muslim who is 'sane and mature' must fast. Children start practicing when they are 7 or 8 years old, and fast in earnest by age 15. Those who are ill, traveling, and women who are menstruating, pregnant, or breastfeeding need not fast. According to the Koran, Muslims are permitted to break the fast when there is danger to their health, but should make up the time later.
Besides fasting, during Ramadan Muslims are encouraged to focus on the religious requirements they may not prioritize in their busy day-to-day lives: to read the Koran, in its entirety if possible, to give charitable donations, to do good deeds and refrain from bad and to pray five times a day with a special prayer at night.
Community Building
One of the most important elements of Ramadan is creating a feeling of family, says Sama-ae Wongna, 83, Imam of Jabalnur Mosque in Koh Kaew.
"It's a month to make Muslims realize we are part of the same family. People from different places and ages meet each other at the mosque when they pray and have dinner together every evening," Mr.Sama-ae said.
"We talk about our lives together and give advice, and never feel that we live alone. This builds good relationships and gives us a stronger sense of community" Mr.Sama-ae said.
Volunteers cook dinner at the mosques.
"I really love joining my relatives and other villagers to cook dinner for people at the mosque," said Wilai Samart, 69, a Koh Kaew resident.
"We're all supposed to donate to charity, especially this month. Cooking for others is my way of making a donation.
"In my life I can't be sure that I donated enough or did enough good…volunteering is a way for me to make sure I've done my best in this life," she said.
Government Support
The evening meal, which mosques provide free of charge, is cooked by volunteers and sponsored in part by local government.
"We are aware of the importance of Ramadan for Muslim people in Phuket," said Soratham Jinda, vice president of the Phuket Provincial Administrative Organization (PPAO).
"We have a yearly budget of 300,000 baht for Ramadan donations. This year we gave 96 kilograms of rice and 25 packs of dates to each of the 54 mosques across the island for cooking the evening meal," he said.
Muslims traditionally break their fast with dates because Mohammad did so, but the fruit is also rich in iron, fiber, B vitamins, and potassium, and its natural sugars provide a quick energy boost.
The Office of Islamic Council this year is spending 200,000 baht on dates for every mosque in Phuket, and plans to visit prisons, shelters, and juvenile detention centers to cook an evening meal, said Secretary Piyadet Chuachalad.
Traditionally, Phuket Governors join the Ramadan celebration by visiting a different mosque each night of the month to share in the fast-breaking meal.
Employer support
Phuket employers are sensitive to the needs of staff during this holy month.
"We prepare two special meals every day for our Muslim staff during Ramadan," said Rungthiwa Korkong, Director of Human Resources at Dusit Thani Laguna Phuket.
"We offer high energy and nutritious food because they don't eat anything all day. We serve dates at every meal," Director Rungthiwa said.
"We also set up a room and facilities for praying. Muslims are trying to do their best this month, so we need to do our best to help them," Director Rungthiwa said.
Tesco Lotus on the bypass road has 50 Muslim staff. "Our Muslim staff can change their work schedule if necessary in order to fulfill their religious obligations," said Apinya Moungkew, a human resource officer there.
"We also allow them to take a day off on Eid-al Fitr, the day that celebrates the end of Ramadan," she said.
Patong Hospital sets up a bigger prayer room for staff and patients' relatives, and Muslim staff can change their work schedule if necessary," said hospital Director Dr Sirichai Silapa-acha.
"And we recently built a halal kitchen to prepare foods according to Muslim laws," he said.
How it ends
Ramadan ends when the new moon appears in the sky, about 29 days after it last appeared. The moon is spotted the old-fashioned way – a representative from each mosque in Phuket is sent out to look for it.
If they see it, they report it to their Imam, who sends word to the Phuket Islamic Council. If the Council confirms the sighting with a second person, word is sent to the Central Islamic Council of Thailand in Bangkok. The Bangkok Council checks the time of the sighting with the Thai Royal Navy Science Department. If the time jibes with Navy records, the fasting period is officially declared over, and Muslims can look forward to the celebration of Eid-al Fitr the next day.
— Irfarn Jamdukor

Join the conversation and have your say on Thailand news published on The Thaiger.
Thaiger Talk is our new Thaiger Community where you can join the discussion on everything happening in Thailand right now.
Please note that articles are not posted to the forum instantly and can take up to 20 min before being visible. Click for more information and the Thaiger Talk Guidelines.