Quebec coroner refutes Thai autopsy results for Belanger sisters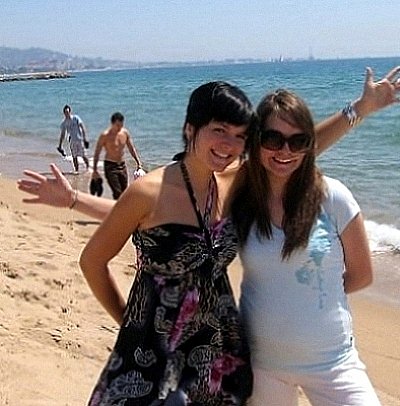 PHUKET: A Quebec coroner has refuted claims by Thai officials that the Belanger sisters died in their Phi Phi hotel room in June after consuming the insecticide DEET.
Audrey Belanger, 20, and Noemi Belanger, 25, were found dead in their hotel room on Phi Phi Island on June 15. Both had suffered a violent physical reaction to suspected poisoning.
Autopsies conducted by forensic police in Thailand identified undisclosed amounts of DEET in both woman's systems, possibly from a "party cocktail" known locally as "4×100". The regular form of the "cocktail", however, does not contain DEET or any other insecticide.
But the independent autopsy in Quebec has ruled out the possibility of DEET being the cause of the sisters' deaths, said Quebec coroner Renee Roussel on Radio-Canada.
Dr Rene Blais of Quebec's poison control center explained that the concentration of the chemical reported by the Thai pathologist does not correspond to concentration that would be toxic, "let alone a concentration that would be fatal."
Thought the test results rule out DEET as the cause of death, the autopsy in Quebec did not determine another possible cause.
Secondary autopsies have already been conducted in Montreal, but the results have not been released, reported Radio-Canada.
Thai officials have not officially closed the case. However, Lt Col Jongrak Pimthong of the Krabi City Police has repeatedly confirmed to the Phuket Gazette that the investigation has come to a halt at the police investigation level.
"We have sent a cause-of-death report to the Canadian Embassy or the Krabi Prosecutor's Office. This is not a criminal report. We have no suspects," Lt Col Jongrak said.
The cause of death is listed in the police report as "unknown" due to the circumstances of the sisters' deaths, he said.
Keep in contact with The Thaiger by following our
Facebook page
.
Never miss out on future posts by
following The Thaiger
.
Phuket police arrest 6 after finding large amounts of methamphetamine in raid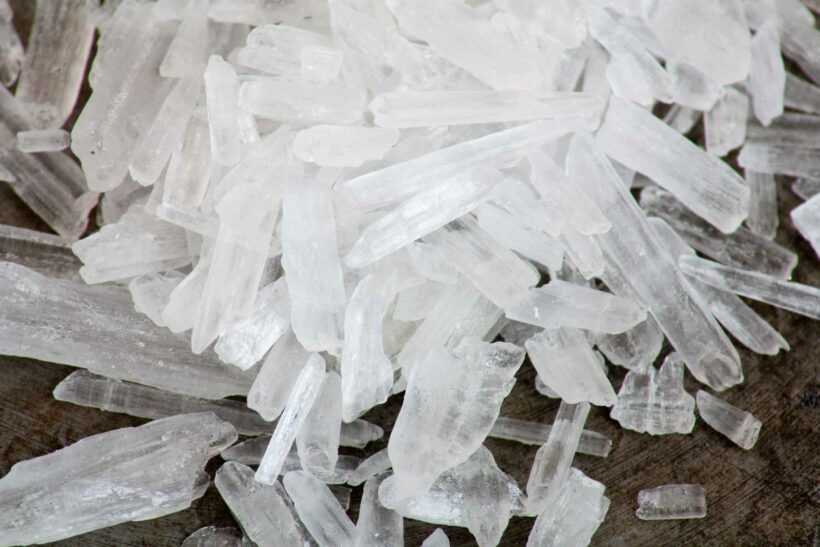 Phuket Provincial Police have arrested 6 people after finding large amounts of methamphetamine and other drugs during a raid. One suspect alone allegedly had 7.6 kilograms of crystal meth (ya ice) and over 12,500 methamphetamine pills (ya bah). 29 year old Surasak 'Bank' Wijit and 27 year old Panida 'Mei' Saeyang were arrested at an apartment car park in Soi Lookkaew, Moo 6, Rassada, in eastern Phuket, after they were found in possession of the drugs.
Police also found 2 mobile phones and a red Honda PCX, registered in Phuket, as evidence. Both suspects have been charged with posessing a Category 1 drug with the intent to sell.
Other suspects arrested at the same time include 36 year old from Chiang Rai, 42 year old Sarawut 'An' Srichanon, from Ranong and 31 year old Pornthep 'Iew' Thepchampa, who were charged with the same crimes in Chalong after police found more drugs in their possession. 33 year old Kamon 'Kung' Sae-ngow, was arrested as well after police found kratom juice and leaves at a house in Rassada. He was taken to Phuket City Police station and was charged with a Category 5 drug possession.
SOURCE:The Phuket News
Keep in contact with The Thaiger by following our
Facebook page
.
Never miss out on future posts by
following The Thaiger
.
Phuket Muay Thai fighter is the first Thai national to compete in UFC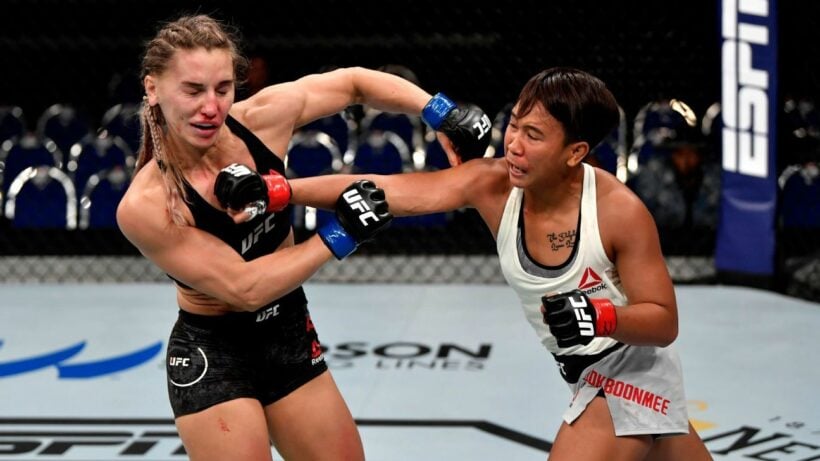 The upcoming Ultimate Fighting Championship Fight Night event in Abu Dhabi will feature Thailand's only national marking her third fight with the UFC, the world's largest mixed martial arts competition. 24 year old Loma Lookboonme, from Burirram in northeastern Thailand, will fight in the event on October 3, 2020.
Loma is a Muay Thai fighter who has adapted her MMA skills to fight in the UFC where she currently trains at the Tiger Muay Thai gym in Phuket. Loma qualified for the national team at the age of 19 and has fought in over 12 nations worldwide. She currently trains 6 days a week starting daily at 6:30am with a 3 kilometre run. In the UFC, she will be competing against China's Angela Lee who is the undisputed champion of the 52 kilogram fist weight category.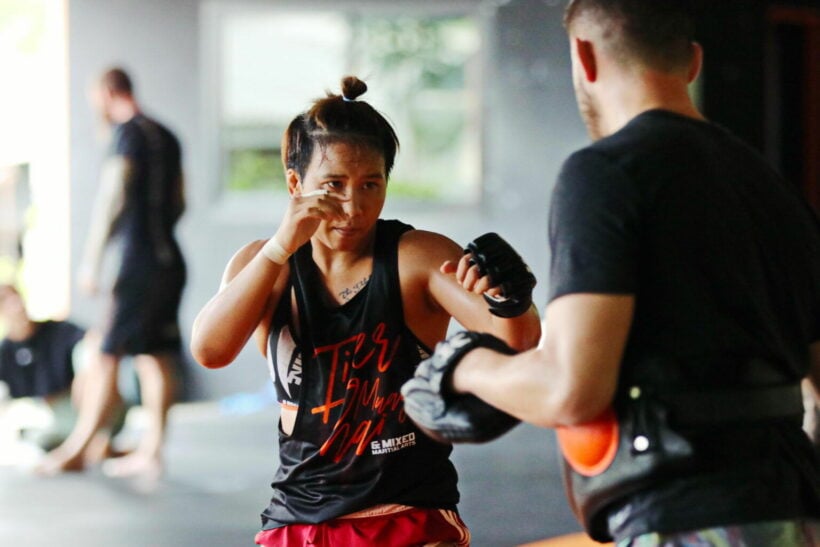 Loma's parents are former Muay Thai fighters and her 2 sisters currently compete as well. She reportedly started training at 8 years old after being inspired by her father, whom she describes as her "hero."
Like most Thais in such fighting sports, Muay Thai offers a way to rise out of poverty-and fighting for the UFC can be financially lucrative. But Loma says her only Thai sponsor is the gym where she trains, with the rest of her sponsors being from foreign brands. She says she is trying to get more Thai sponsors but feels that maybe she needs to win the UFC first before Thai brands notice her.
Loma lost her last fight and says her new opponent gives her nothing to lose. She says her goal is to get into the Top 10, but is not sure when it will happen. Loma says for now, it would be good to fight against someone in the Top 10 to help her prepare for her future.
FULL INTERVIEW: Thisrupt.co
Keep in contact with The Thaiger by following our
Facebook page
.
Never miss out on future posts by
following The Thaiger
.
Phuket airport ready for tourists after finishing Covid screening labs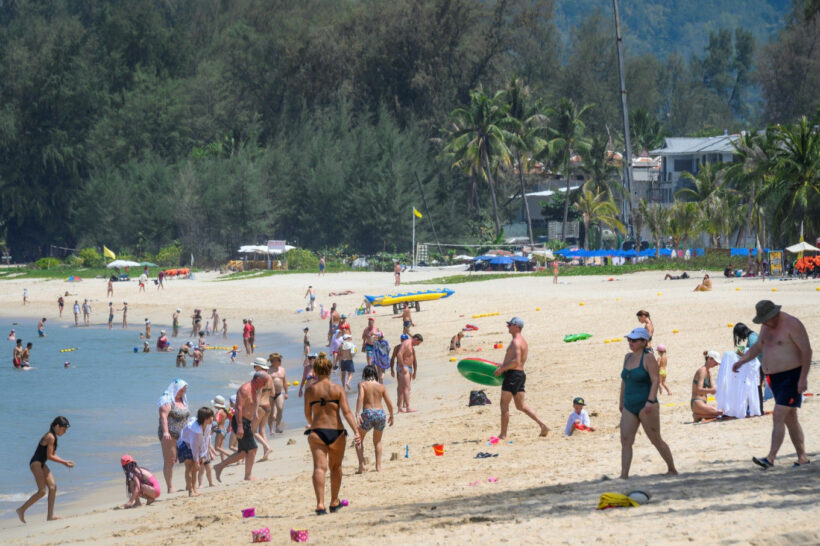 Phuket Airport is officially ready for tourists as authorities say they have finished installing Covid screening labs in an effort to welcome international travellers. The 5T Model for Covid-19 is being used at the airport with the goal of screening large groups of people in a quick and efficient manner. The Phuket health chief says the 5T's stand for Target, Testing, Treating, Trusting and Tracing.
Phuket has one large airport at the north end of the island but is separated into two separate terminals – a domestic terminal (the original airport terminal), and a new international terminal opened in 2016.
The target category refers to the target groups of tourists while the tracing stands for software that will be used to monitor their movements. The testing category refers to Covid tests that will be implemented to travellers upon arrival along with the treatment and trust categories signifying the readiness of resources for medical treatment and confident communications between all parties respectively.
The Covid-19 lab container module has been set up at Phuket airport's Terminal X (the terminal opened for charter flights opened in 2014) and will be tested tomorrow with its operation to start on September 30. As large groups of tourists could arrive (later in the year, the lab is reportedly capable of testing 96 people at a time with test results becoming available in 6 hours. What the airport would do withe tested passengers whilst waiting for 6 hours, has not been detailed at this stage.
Such a readiness plan to welcome foreign tourists originally singled out Phuket due to its popularity with travellers, and as a so-called guinea pig model to test in a controlled environment (Phuket is an island joined to the Thai mainland by a single 300 metre road bridge). Once dubbed the "Phuket Model", authorities have proposed to rename the plan to "Special Tourist Visa" due to the confusion and opposition it reportedly caused. The scheme is reportedly now being proposed for all areas of Thailand but only allowing foreigners from specific countries.
SOURCE: Pattaya Mail
Keep in contact with The Thaiger by following our
Facebook page
.
Never miss out on future posts by
following The Thaiger
.