Qatar Air ready for Phuket; Sheraton Phuket eyes mice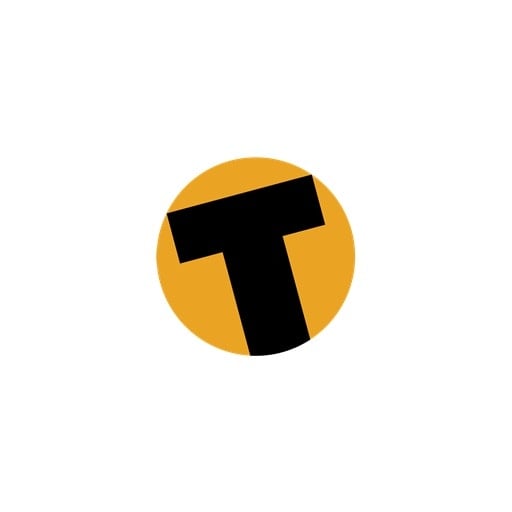 Phuket NEWS Hound
– A daily digest of news about Thailand from around the world, compiled by Gazette editors for Phuket's international community.
Qatar Air to launch daily flights to Phuket
PHUKET: Qatar Airways will expand and strengthen its first and business class offerings with the addition of Phuket to the airline's Thailand routes. The daily service to and from Doha starts October 12.
This is a major advance for Qatar, which will put the carrier into closer competition with the Middle Eastern giants who also offer first and business class services to Thailand, particularly Emirates and Etihad Airways.
The route will fly through Kuala Lumpur and will make Qatar the first Middle East airline to fly to Phuket without transiting Bangkok.
Sheraton Phuket eyes mice
Asia Travel Tips
The Sheraton Grande Laguna Phuket, a Luxury Collection Resort, has strengthened its focus on events with the appointment of Ms Luxme Wongs-araya as Assistant Director of Event Sales.
Based in the property's Bangkok office, Luxme will manage MICE and group markets. She has a wealth of knowledge and experience in sales and MICE markets, with over 12 years in the hospitality industry, the resort says.
Located in the Laguna Phuket resort complex, the Sheraton Grande Laguna Phuket is a twenty minute drive from Phuket International Airport.
Tsunami drill sparks apologies
The New York Times
The Thai government apologized on Tuesday to a region just north of Phuket where thousands died in the 2004 Indian Ocean tsunami. The apology was addressed Phuket's neighbors in southwestern Phanga-nga province after a botched warning drill on Monday caused hundreds of villagers to flee their homes, convinced that another wave was coming.
Panicked villagers fled to higher ground after warning sirens went off intermittently, 30 minutes after a scheduled drill was completed in Ban Nam Khem, a village devastated by the 2004 tsunami.
There were also significant problems in Phuket where inability to hear the sirens in a number of important locations became the subject of letters to the editor of the Phuket Gazette and featured repeatedly in online reader forums.
The false alarms and unheard sirens were the latest hiccups in Thailand's efforts to build a tsunami warning system that can be trusted.
The towering waves that battered Phuket, Phang-nga and other Andaman coast provinces on December 26, 2004, left 5,398 people dead and nearly 3,000 missing.
Assets seized from drug lord
The Nation
Nearly 40 million baht in assets have been seized from a drug dealer now on the run, including a luxury home in Chiang Mai where the man had been based.
Police are also looking into the illegal issuance of a Thai ID card to Somkid Aphimong-khollert – a person whose original nationality is unknown. He has also used other names such as Chow An Sin, Sow Som Kia and Lon Sing An.
The Thai ID cards granted to Somkid and his Burmese wife were issued by the Mae Fa Luang district office in Chiang Rai province.
Speaking at the home owned by Somkid, civilian anti-drug agents and narcotics police said the assets seized included, in addition to the home, three vehicles, an apartment, and stock documents worth 2.2 million baht.
Somkid has been sought by police in China, Burma and Thailand for a drug cartel operating in the three countries.
In related news, Krissana Pholanant, secretary-general of the Office of Narcotics Control Board, said "ice" was now becoming more popular among people with lower incomes. Previously, it had been popular mainly with wealthier individuals.
Cambodian worker shot dead in Thailand
The Phnom Pehn Post
The remains of a Cambodian migrant worker believed to have been shot dead in Thailand by his employer were repatriated yesterday, a border official said.
Chim Chamnan, chief of the Cambodia-Thailand Border Relations office in Pailin province, said the victim, 24-year-old Vath Vanna, was shot in the head by his manager on Saturday following a scuffle at a drinking party.
He said the body had then been burned beyond recognition in a bid to destroy evidence of the killing.
"The corpse was returned yesterday evening, and his relatives picked his body up," he said. "We have written a complaint and sent it to our superiors to start a lawsuit."
He said Thai authorities had arrested the suspect, who was being held in a prison in Chonburi province.
Burmese workers gaining confidence
IPS
When nearly 1,000 Burmese migrant workers launched a strike at a fishnet factory in northeast Thailanda week ago, activists expected it to be a short burst of anger. After all, this frequently abused labor force has often been gripped with fear during brief work stoppages in Thailand in the past.
But with the strike at the Dechanpanich Fishing Net Factory in Khon Kaen entering its seventh day on Tuesday, labor and migrant rights activists are portraying this unprecedented work stoppage as an emerging sign of boldness by Burmese migrants who have become better informed of their rights.
Such confidence is also reflected in the striking workers choosing a team of six to represent them at negotiations with the owner of the factory to address their demands. Among these demands was reinstatement of six ailing Burmese workers who had been dismissed from their jobs earlier this month, triggering the current strike.
Street vendor fruit not safe
The State
A survey of Bangkok's ubiquitous fruit carts that sell snack bags filled with juicy watermelon chunks, papaya slivers and exotic treats such as pickled guava, has found the fruit also contains unsafe levels of bacteria and chemicals that help keep it looking fresh in the heat.
The Prime Minister's Office launched a one-month campaign Monday to encourage fruit vendors and their suppliers to improve hygiene and provide consumers with safe, clean fruit.
Authorities warned that another survey will be taken at the end of the month, after which vendors selling contaminated fruit will face up to two years in prison and fines of 20,000 baht ($650).
The study, conducted throughout August by Bangkok City Hall, the Thai Food and Drug Administration and other health agencies, sampled fruit from 38 vendors across the capital, where baggies packed with chunks of watermelon or pineapple sell for 10 baht (30 cents).
Results of the study found that 67% of 153 samples contained unsafe amounts of coliform bacteria. Coliform is common in digestive tracts and does not necessarily cause sickness, but its presence may indicate fecal matter, E-coli and other disease-causing organisms.
More floods for Thailand
— Gazette Editors
Keep in contact with The Thaiger by following our
Facebook page
.
Never miss out on future posts by
following The Thaiger
.
Approval sought for multi-billion-baht Phuket medical hub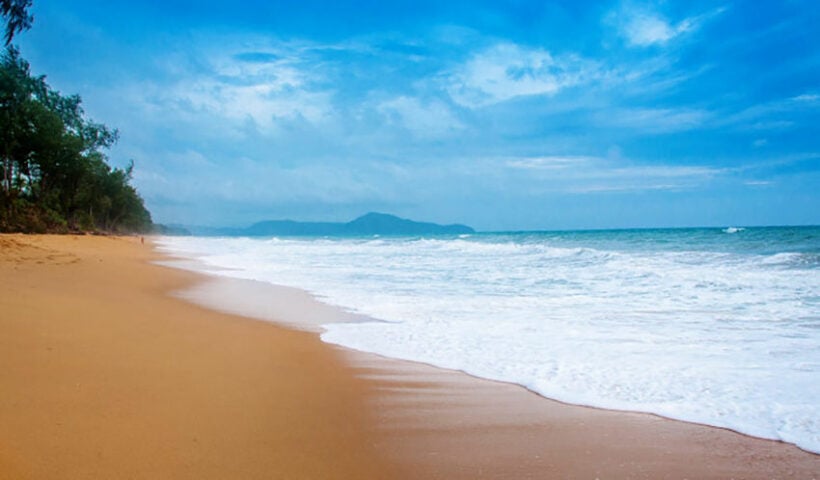 Industry officials are seeking the go-ahead for a project to transform over 140 rai of government land in Phuket into a world-leading medical hub. The project is budgeted at 3 – 4 billion baht, depending on which report you read. Kitkong Tantijaraswarodom, from the Federation of Thai Industries, believes the development of a medical and wellness hub in the sub-district of Mai Khao, north Phuket, will help revive the southern island's battered economy. Phuket has become increasingly reliant on a steady flow of tourists over the past 2 decades.
The southern division of the FTI covers Phuket, Krabi, Phang Nga, Nakhon Si Thammarat, Trang, Patthalung, Surat Thani, Ranong, Satun, Chumphon, and Songkhla.
"The FTI will ask the government to green-light the project during the scheduled mobile cabinet meeting on the island on November 3."
Kitkong says businesspeople in the south are anxious for the government to approve the project, which will provide both locals and foreign medical tourists with state-of-the-art medical care. The facility is expected to include long-term care, hospice and rehabilitation services, in addition to a dental hospital, sports therapy centre, and a medical training school for doctors, nurses, pharmacists and medical laboratory scientists.
The chair of the FTI's southern chapter is also calling on officials to provide small and medium-sized businesses with additional support, in the form of access to loans, in order to deal with cash shortages.
"In the short term, the FTI wants the government to help SMEs, especially those in the tourism sector."
SOURCE: Bangkok Post
Keep in contact with The Thaiger by following our
Facebook page
.
Never miss out on future posts by
following The Thaiger
.
Man's body discovered hanged in a Phuket Town apartment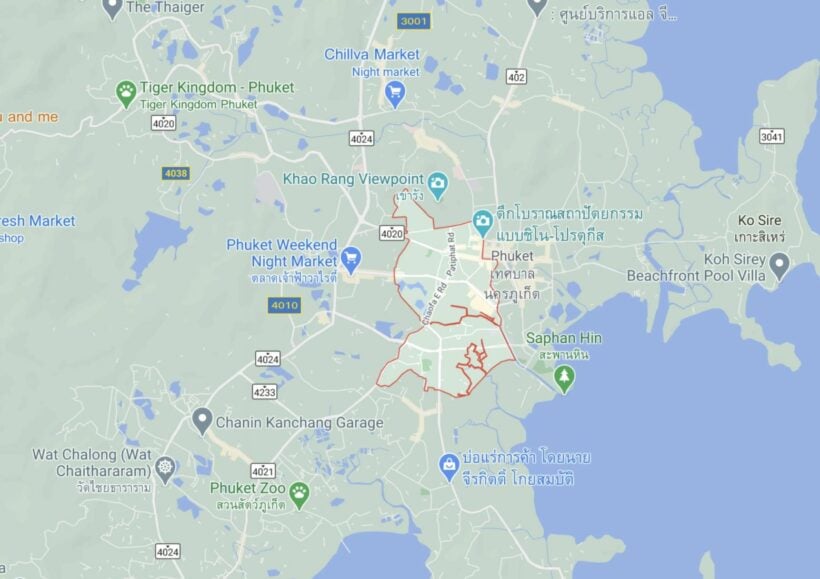 A man has been found hanged in Phuket Town apartment yesterday. Police are treating the cases as a suicide at the moment.
The man was found hanged from the apartment's ceiling fan. His lifeless body was discovered around 11am after neighbours complained to the manager about the smell coming from the man's room.
Police and the local Kusoldharm Foundation rescue workers attended the scene. Police later confirmed the incident happened in room on the 3rd floor of an apartment lock in Soi Phoonphol Soi 1, Talat Nuea in Phuket Town. Police said the man was 35-45 years of age and had a 29 year old girlfriend from Chumphon. He was paying 1,000 baht a month and had been renting the room for 2 months. Police estimate that the man had been dead for at least 3 days.
Police told media that the man had used, what appeared to be a dress, tied around his neck and then to the room's roof fan. The apartment manager told police that he had been late on on his recent rent, speculating that the man may have been suffering financial hardship.
The man's identity has not been released at this stage.
His body was taken to Vachira Hospital for an autopsy.
If you or anyone you know is in emotional distress, please contact the Samaritans of Thailand 24-hour hotline: 02 713 6791 (English), 02 713 6793 (Thai) or the Thai Mental Health Hotline at 1323 (Thai).
Keep in contact with The Thaiger by following our
Facebook page
.
Never miss out on future posts by
following The Thaiger
.
Bangkok Airways add 3 new local routes to their schedule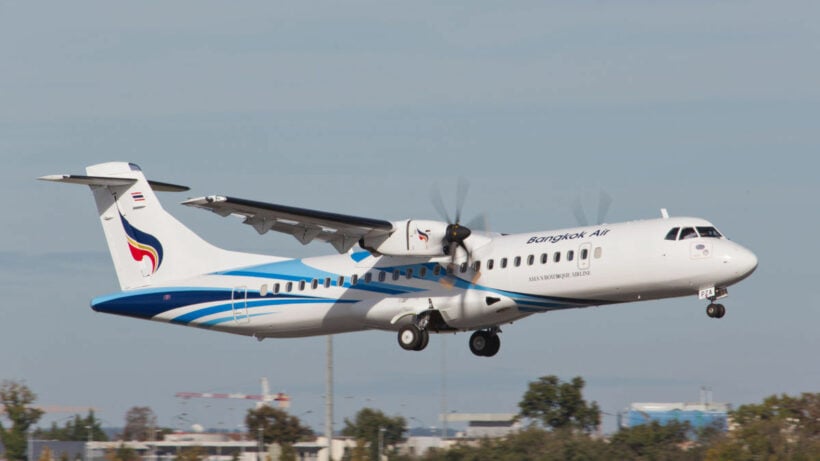 Some domestic routes are being added as local routes continue to expand. This time Bangkok Airways has announced it's resuming its Samui-Phuket, Phuket-Hat Yai and Phuket-Pattaya/Rayong (U-Tapao) flights.
The first additions to the schedule will be the Phuket-Samui flights resuming this Sunday, October 25, and the Phuket-Pattaya flights start again next Tuesday, October 27. The Phuket-Samui flights will be operating on Sundays and Wednesdays only on the airlines' ATR72 turbo prop regional planes, same as before.
A casual search on the Bangkok Airways website, for a return flight from Phuket to Samui on November 1, then back to Phuket on November 8 indicates the cheapest fare (promo) is 2,430 baht. Coming back, the cheapest fare we found, again labelled 'promo', was 2,630 baht. Bangkok Airways operate as a "full service" airline and don't compete with the country's discount airlines. But they operate these three routes exclusively – like it or leave it.
Bangkok Airways say that the flights will be operated "with the highest preventive measures and standards". Around the country the Civil Aviation Authority of Thailand have eased a few of the onboard restrictions, including the start of catering services which were originally banned under the initial flight rules when domestic routes started flying again at the start of July.
The daily direct services between Phuket and Hat Yai are also being operated on the ATR72 aircraft. The flight to Ha Yai leaves Phuket at 8.40am and arrives at Hat Yai at 9:.45am. The return flights leave Hat Yai back to Phuket at 10.25am each day. The route was very popular for the airline before the 'disruption' when airlines had their fleets grounded in April.
The service between Phuket and U-Tapao, linking the party city with the party island, will operate on Tuesdays, Thursdays and Saturdays, again with the ATR72. Phuket to U-Tapao will leave at 12.10pm and then from U-Tapao to Phuket at 4pm on the three days. U-Tapao is about a 50 minute drive from Pattaya and the airport also serves the greater Rayong area.
Keep in contact with The Thaiger by following our
Facebook page
.
Never miss out on future posts by
following The Thaiger
.