Public outcry sends Vachira wing back to the drawing board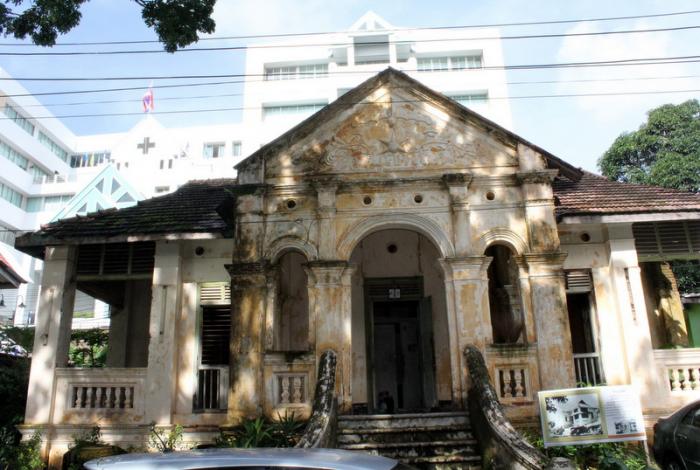 PHUKET: Public outcry over plans to demolish an eight-story, 100 year-old building, along with a grove of old mahogany trees, has lead management at Phuket Vachira Hospital to reconsider the development of a new hospital wing.
The issue came to public attention on August 25, when a Facebook user posted a statement in Thai.
"Vachira Hospital will demolish this 100-year-old building in order to expand its facilities," the statement reads. "Locals are trying to help stop the project, but have too small of a voice to convince management to alter their plans. I would like to ask for help from experts, teachers, members of the media, officials and officers, as well as from the public in general. Help us share this news and put pressure on Vachira to stop the project. The building is old, and this kind of architecture falls under the protection of the Fine Arts Department. Therefore, those who are responsible for the demolition of the building should face legal charges."
The issue further heated up on August 25, when a Vachira Hospital doctor submitted a complaint to the Damrongdharma center (ombudsman's office), after he received no satisfaction following a discussion of his concerns with Vachira management.
"The new building, which plans for 298 beds, received a 303 million baht budget from Ministry of Public Health's 2017 yearly budget," Dr Veerasak said. "The management team first informed us that the new building will be built at the current site of the canteen and laundry area, which had been approved by a team from the ministry."
"However,on July, Vachira's director and deputy director stated that the building site would be changed to where the Ranong and Boontham buildings are located," he said. "Both buildings date back to the period of King Rama VI and many old trees would also be destroyed for the new facility's construction."
Vachira Hospital's Chief Engineer told the Phuket Gazette that the site of the development shifted due to logistical considerations.
"We've since surveyed both sites and the reason we changed our plans from the canteen and laundry area is due to the slope next to the parking area, which could affect traffic," Chaiyot Thonglim said. "Another reason is that fire trucks would not be able to reach the area in the event of an emergency."
Mr Chaiyot said that after receiving complaints, the hospital's management is reconsidering the building site.
"We can agree with the new location if management can find a way to save the old buildings and trees," said Dr Veerasak.
Vachira's management team has reportedly come up with four possible solutions and is expected to choose one by September:
First, they could set up a committee headed by Dr Veerasak, joined by representatives from the Department of Fine Arts, the Forestry Department and the Ministry of Public Heath to decide the issue;
Secondly, they could enter into a discussion with the ministry, engineers and architects to see if there is any possible design that would respect the integrity of the old buildings and vegetation.
Thirdly, the wing could be moved to Chalong hospital, with doctors and nurses from Vachira working there instead; and finally, they could return the budget to the ministry.
— Kritsada Mueanhawong


Read more headlines, reports & breaking news in Phuket. Or catch up on your Thailand news.
Power outage in parts of Chalong tomorrow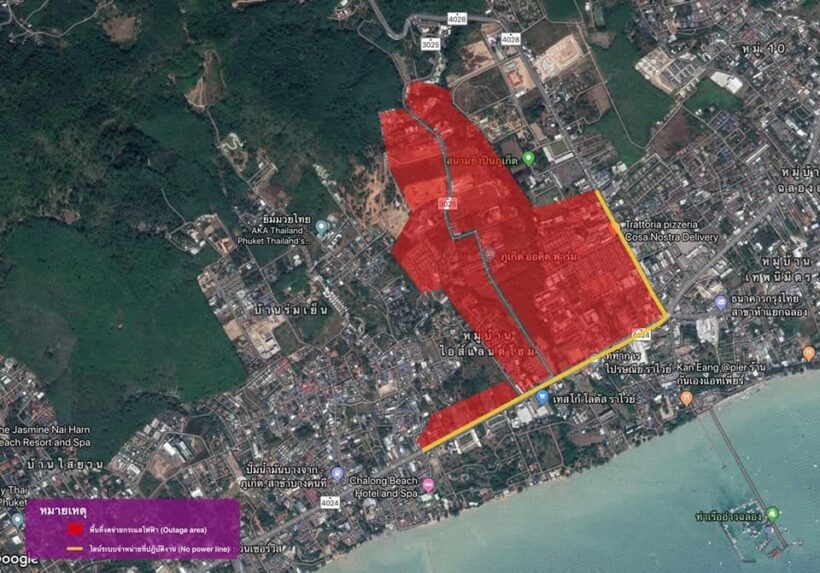 PHOTO: PEA
Residents of Chalong should be aware that there is a scheduled power outage from 9am to 4.30pm tomorrow (Tuesday) as the Provincial Electricity Authority (PEA) continues its work on high power voltage systems in the area.
The blackouts will affect the areas from the Shell petrol station on Patak Road to Bayshore law office opposite Chalong Beach Hotel on Wiset Road.
As always, the PEA apologises for the inconvenience.
For more information contact the Operations and Maintenance Department of the Provincial Electricity Authority on 07 652 1099 (24 hr)
Free water schedules for residents in Patong and Rassada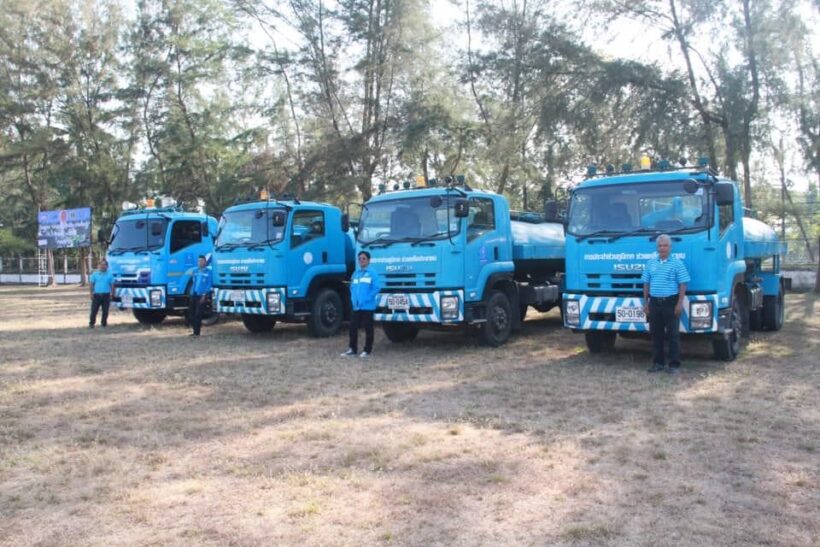 PHOTOS: PWA
Authorities have announced schedules of free water distribution for residents in Patong and Rassada.
In Rassada by the Phuket Waterworks Authority (PWA)
Koh Siray, from 8pm to midnight every day at Supitcha housing estate
Soi Kingkaew and Soi Honsaithong, from 9am to 3pm every day.
Nattakamon housing estate, one time per three days.
Thep Buri housing estate, one time per three days.
Sri Suchart 2 housing estate , Rock Garden housing estate and Kietsin hosuing estate, one time per three days.
In Patong by Patong Municipality
Free water is available on Phra Baree Road, Phisit Koranee Road and Nanai Road on Monday, Wednesday and Friday from 10am, onward starting today.
Residents are told they need to bring water buckets.
Alleged Greek murderer of Phuket beautician remains at large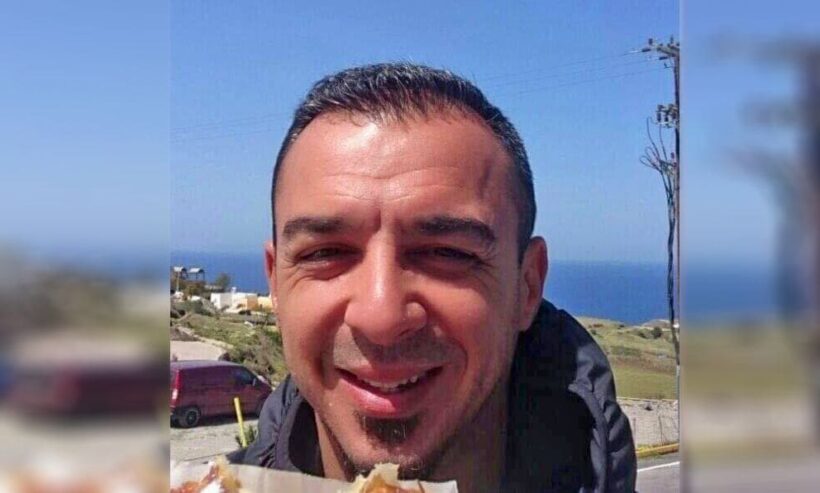 PHOTO: Dimitrios 'Dim' Chairopoulo, wanted and believed to be living in Greece
Local Phuket police are yet be informed of the latest in an international hunt for a Greek alleged murderer Dimitrios Chairopoulos. He remains wanted as a suspect in the murder of local beautician 43 year old Niramon 'Bea' Aewkaew in Phuket during February.
Cherng Talay police say they want an Interpol Red Notice issued so that they can track down and arrest 42 year old Dimitrios 'Dim' Chairopoulos, wanted for the murder. Bea and Dim were seen leaving their accommodation on February 11. It was the last time Bea would be seen alive.
Mr Chairopoulos was recorded as clearing Immigration at Phuket International Airport to board a flight to Dubai in the hours after Ms Niramon was last seen alive. He boarded an Emirates flight EK0379 to Dubai, departing Phuket at 2am. Police also confirmed that he arrived in Dubai on the same day.
"If he comes back to Thailand he will be arrested," said Chief Col Sen Kwannimit of the Cherng Talay Police.
A request for a Red Notice was submitted with the Foreign Affairs Division of the Royal Thai Police on February 19 but, for now, no formal international's notice has been published..
Cherng Talay Police confirmed that Dim was seen leaving the room at a guesthouse in Bang Tao where Ms Niramon's body was found on Saturday, February 16.
In the days leading up to her murder her family had been desperately trying to contact her.
'Bea' was the eldest of 5 children from Phatthalung province and had been working in Phuket as a beautician at the time.
One of her sisters, May' was contacted on February 15 by one of Bea's workmates trying to locate her.
Neither May or Bea's other sisters, relatives or friends were able to contact her. Bea had just moved to a new house so nobody knew where she was living. Another sister, Pichy, spoke to friends and was able, using Google Maps, to locate the guesthouse she was staying.
The owner of the room told the family that the air-conditioning was on in the room but there was no response. When the owner returned with a key he informed the family that Bea was found on the bed with a black cloth stuffed in her mouth and her hands and feet bound.
CCTV footage shows the couple leaving the room in the afternoon of February 11, the last time that Bea was seen alive.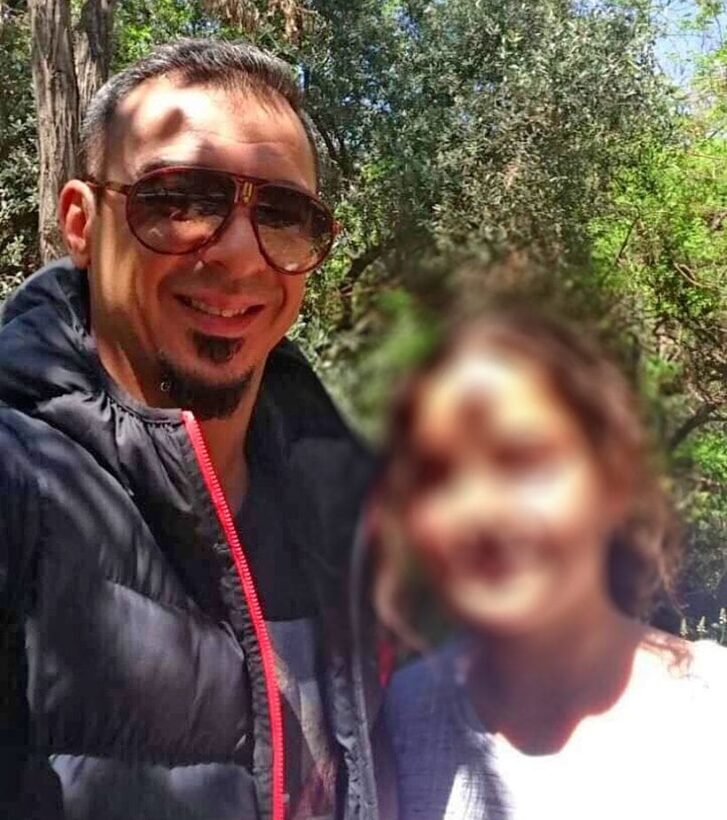 Dimitrios 'Dim' Chairopoulos with his daughter from another relationship
What we know about the alleged murderer?
Dimitrios 'Dim' Chairopoulos, who remains at large and thought to be in Greece, worked as security in a night club in Athens. He already had a daughter to another woman in Greece.
During his relationship and marriage with Bea he was said to be 'controlling' and 'jealous' by members of Bea's family. A close family friend told The Thaiger that the family had concerns for Bea's safety and were 'uncomfortable' with her ongoing relationship and marriage with Dim.
"We tried to get to know him at family functions but he was not easy to know and seemed very possessive of Bea," said one of the close family members who asked not to be named.
"He did threaten to kill her if she ever left him and Oh, another of her sisters, went with Bea to file a report of the threats at the Cherng Talay police station at the time," they explained.
That report was made to police in 2016. A year later the pair married and were still married at the time of the murder.
"He would drive past the beauty shops that Bea worked at and spy on her."
The family claim that, apart from his own possessions, he also stole Bea's phone before he headed to the Phuket International Airport on the evening of the murder.
So where is Dimitrios Chairopoulo?
At this stage the Greek Embassy has made no comment about the case or followed up with Greek Police about the pursuit for the fugitive man.
There are currently approximately 58,000 valid Red Notices worldwide of which only 7,000 are public. An Interpol Red Notice has not been issued to alert international police or Immigration officials to be on the look-out for Dim.
For now, the alleged murderer of Bea – an innocent Phuket beautician, beloved sister and family member – remains at large, most probably in Greece.
If anyone has any information about Dimitrios 'Dim' Chairopoulo's whereabouts or information that may lead police to arrest him, please send a confidential message to The Thaiger.