Phuket
Public, media partnerships vital for Phuket, says ISOC chief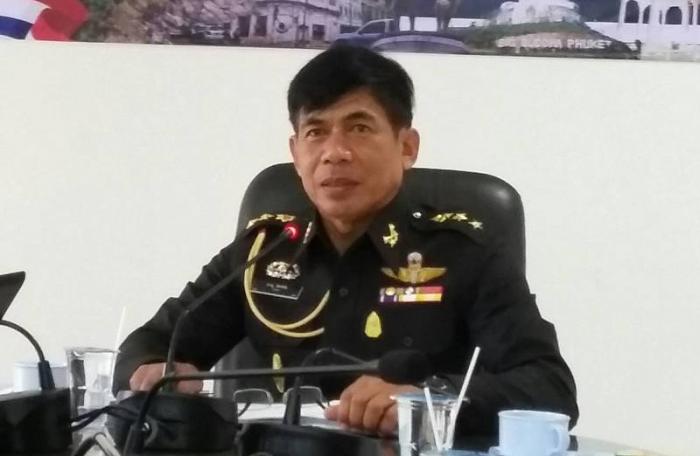 PHUKET: Officials from the Internal Security Operations Command (ISOC) in Bangkok visited Phuket yesterday to talk about building better partnerships between the government and local media organizations.
The meeting was led by Col Chan Sittichai of ISOC and held at the Phuket Provincial Operations Center.
"I am very happy with the work being done by ISOC in Phuket. Mass media communication are vital to help support and promote national safety. I wish to encourage public officers to be proud of their responsibilities and support their 'motherland'," said Col Chan.
The colonel added that he wanted Phuket media organizations to focus on national stability, to help 'promote' government strategies and to assist in bringing harmony to Thai society.
"We are looking closely at any problems the public may face. Our main priorities are to crack down on drugs, natural resource encroachment, illegal workers and terrorism," added Col Chan.
ISOC Phuket Deputy Chief Eakbavron Promkaewngam said that the government always does its best to establish open communication with the public and the media.
"The governor appears on the National News Bureau Of Thailand's broadcast every week. We also hold 'Governor meets media' events every month to keep all parties informed of the latest developments, policies and issues," said Mr Eakbavron.
"Additionally, the 'Center for Reconciliation and Reform' as well as the 'Dhamrongdhama Center' help us to keep abreast of people's concerns."
— Sukawin Tanthavanich