Provincial officers raid Phuket nightlife venues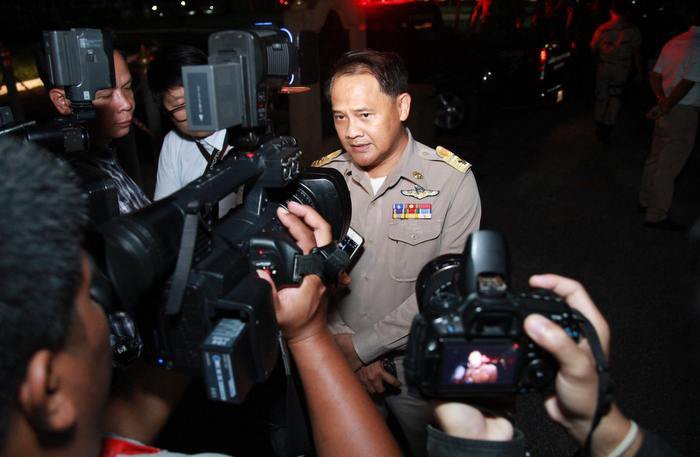 PHUKET: A raid by provincial officers on the island's popular nightlife spots found one Phuket Town bar to be operating as a nightclub without permission last night.
Parkpoom Intarasuwan, Phuket provincial chief administrative officer (Palad), led a team of military personnel, police, district officers, excise officers, and other relevant officials to check 10 nightlife venues in the Phuket Town area, including well-known bars such as Hua Pan, Kor Tor Mor and Saxophone Pub.
"We followed an order from Governor Nisit Jansomwong to strictly check for underage drinking, adherence to a ban of alcohol sales near educational institutions, drugs, weapons and inappropriate sexual activities," said Mr Parkpoom.
The raids follow a new law put into effect on July 22 which bans the sale of alcohol within 300 meters of universities and technical colleges (story here). The law aims to stamp out underage drinking.
"Last night we found no illegal activities except for at one venue named Fubar. Fubar was charged with operating as a nightclub without permission," Mr Parkpoom said.
"However, we found no drugs, underage drinking, or weapons at any of the bars in town."
Thanut Tawinkit, one of Fubar's shareholders, told the Phuket Gazette today that the bar would close for four days so that it could take care of the necessary paperwork to become legal.
"We are closing the bar so that we have time to follow the orders of the officers that raided our venue last night," said Mr Thanut. "We will do everything they've asked of us in order to become legal."
Raids were also carried out at venues in Kathu and Thalang.
Kathu District Chief Sayan Chanachaiwong told the Gazette that he warned two mini-marts next to Prince of Songkhla University to stop selling alcohol.
"We issued a warning, and they have ceased alcohol sales," said Mr Sayan. "On Saturday, we closed a bar named At Friend, also near the university, for selling alcohol. They were charged with selling alcohol without permission."
There were no illegal activities found in Thalang district.
"All venue owners cooperated with us," Thalang District Chief Veera Kerdsirimongkol told the Gazette, adding that officers will continue to conduct raids following the new legislation.
Mr Parkpoom suggested that all nightlife venue owners and island residents obey the new law.
"We would like to suggest that all nightlife venue owners be careful to follow the new law, as it going to be strictly enforced," Mr Parkpoom said.
"People under 20 years old are fully forbidden from consuming alcohol. Any nightlife venue found to be supplying alcohol to minors will be closed for five years."
— Kongleaphy Keam
Keep in contact with The Thaiger by following our
Facebook page
.
Never miss out on future posts by
following The Thaiger
.
Phuket's annual Vegetarian Festival lowers flags, spirits return to the heavens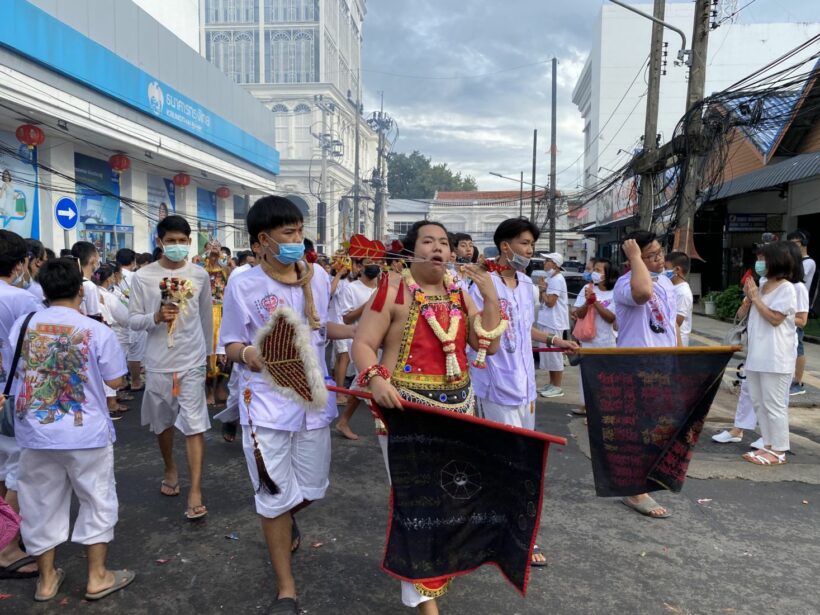 WARNING! Content below contains photos of self-mutilation that some may find disturbing.
The flags on Go Teng poles were lowered on Monday, ending Phuket's annual Vegetarian Festival and symbolising that the spirits have returned the heavens. The flags are raised at the start of the festivities each year at participating shrines, calling on the spirits to descend from the heavens.
This year, 2 men were electrocuted while taking down the festival flags. A steel pole with the flag touched a power pole, electrocuting and burning the workers as they were trying to lower the flags. They were taken to the hospital.
During the festival's street processions and ceremonies so-called "mah songs" channel the descended spirits. They enter a trance-like state and many practice self-mutilation to channel the spirits. "Mah" means horse in Thai, and some say the mah song acts as a horse for the spirit to ride.
Some mah song pierce their cheeks and other parts of their body with steel spikes and sometimes swords or other bizarre choices (we've seen petrol pumps, javelins, samurai swords and kitchen utensils). During the street procession, they walk for hours with the self-inflicted piercings, seemingly posessed by 'spirits' and muttering all sort of strange chants, verging on mild cases of Tourette syndrome. A team of devotees for each mah song wipe away blood and keep the wounds clean. Some mah songs even slice their tongue for the street procession. Blood drips on their chest and the ground. Waiting bystanders line the streets hoping for the blessing of a passing mah song. Some mah songs carry a black flag.
The event is an annual spiritual 'cleansing' for those in watching the processions. Onlookers lining the street bow their heads and place their hands in the "wai" position as the mah song waves flags and banners over their heads. Businesses along the procession route often set up an altar outside their shop and mah songs stop at each one to do a short ritual.
The Phuket government gave the festival organisers the "okay" to hold this years event with hopes that it would increase domestic tourism and generate much-needed revenue after the Thai government's response to the Covid-19 pandemic crippled Phuket's tourist economy. Before this year's festival, Phuket City Mayor Somjai Suwansupana asked that the mah songs "limit the level of torturing." He also called for a limit on the number of people at ceremonies to prevent the spread of the coronavirus.
His calls were largely ignored.
The spirits will again return in 2021 to Phuket again cleanse the island's large Thai-Chinese community.
Photos of the 2020 Vegetarian Festival by Marina Krasnopolska.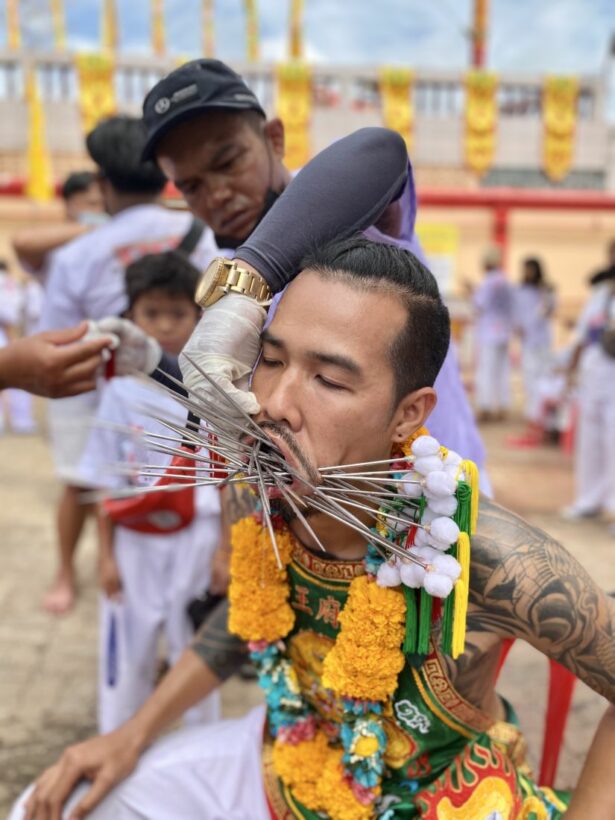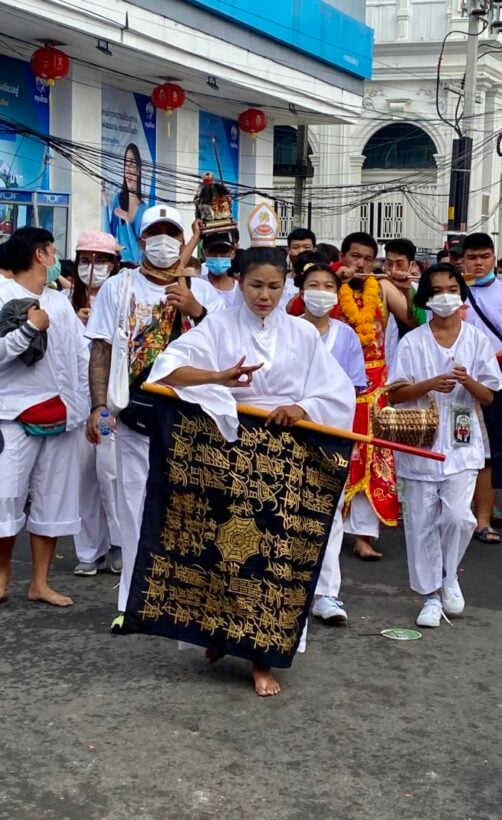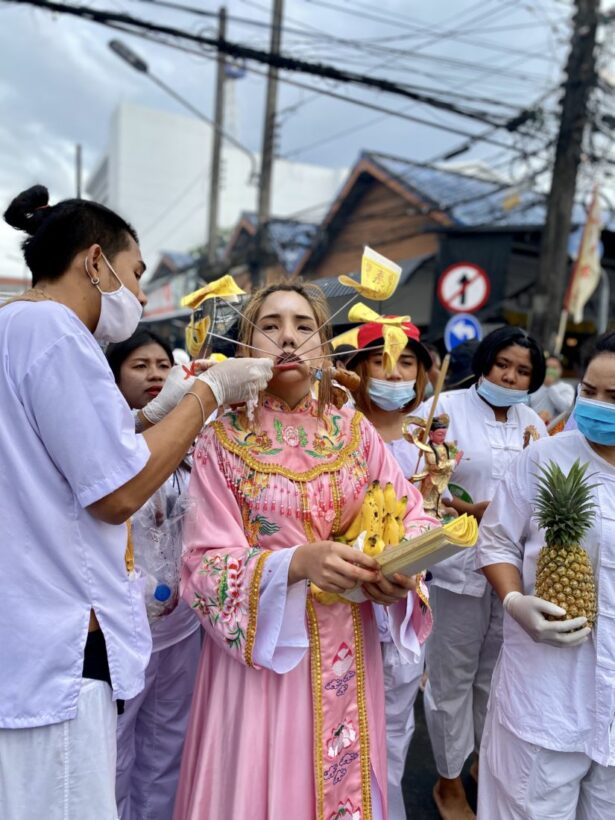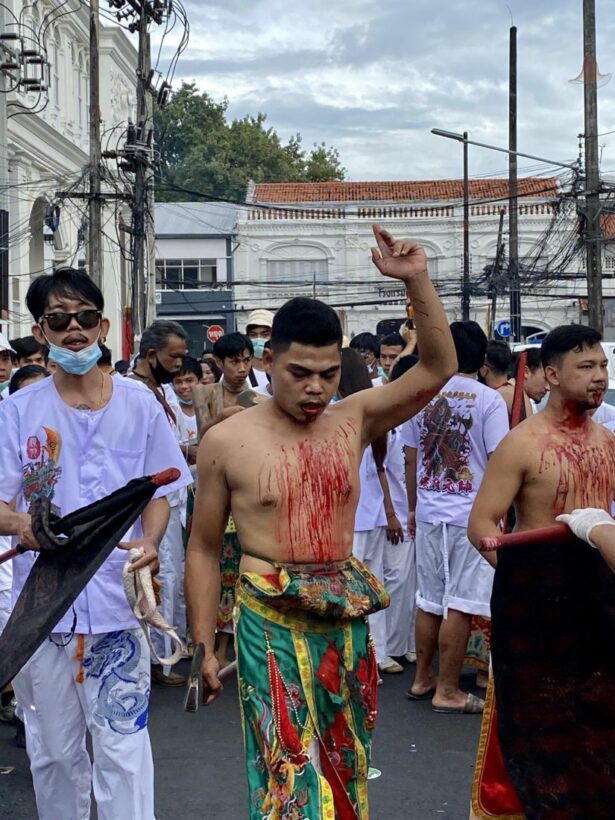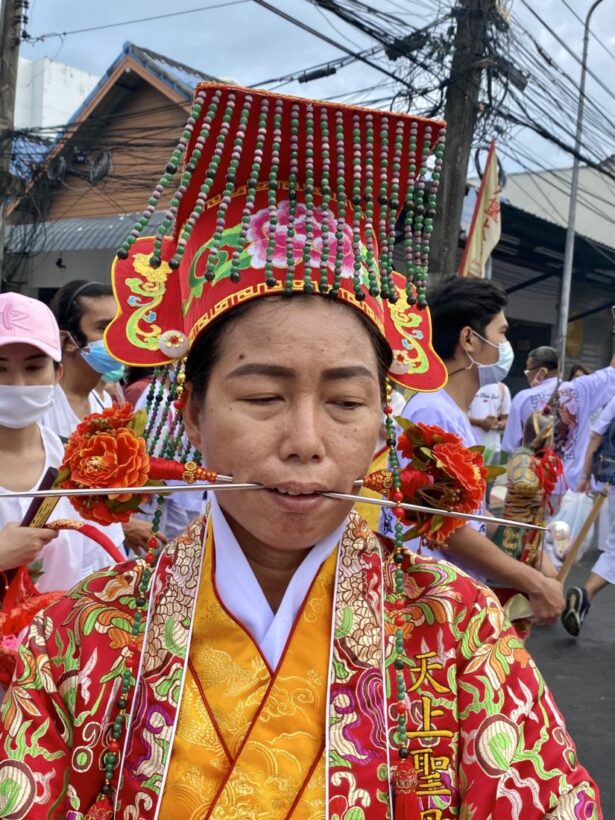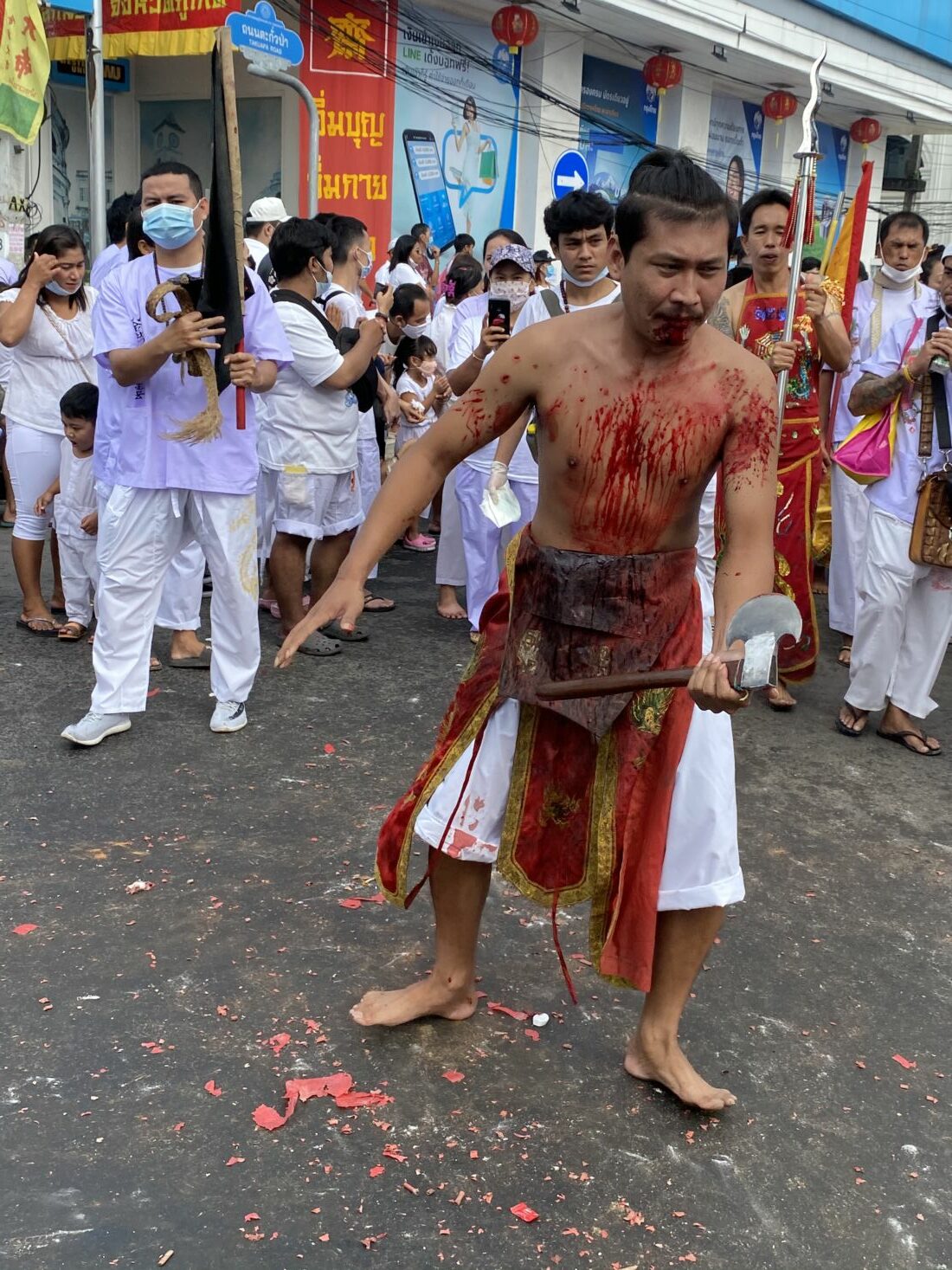 SOURCE: Phuket News
Catch up with the latest daily "Thailand News Today" here on The Thaiger.
Keep in contact with The Thaiger by following our
Facebook page
.
Never miss out on future posts by
following The Thaiger
.
Phuket told to prepare "response plan" in case of second Covid-19 outbreak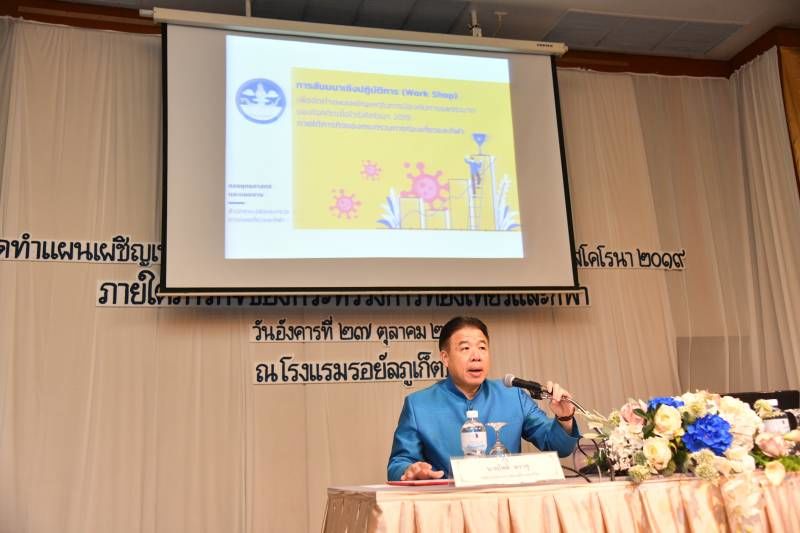 As Phuket awaits foreign tourists, city officials are told to prepare a "response plan" in case of a second wave of Covid-19. An official from the Ministry of Tourism and Sports held a workshop in Phuket today to discuss the risk of another outbreak as the country opens up to those on the Special Tourist Visa.
The ministry's permanent secretary Chote Trachu says now that the country is allowing tourists (who are required to quarantine upon arrival) an infection "may somehow slip through." He says a response plan needs to be in place in case this happens, adding that there should be corporation from the Ministry of Public Health and Ministry of Defense.
"If any tourists are found to be infected, the disease must not be allowed to spread among the people. There should be no panic, and public health officers will investigate the case. Tourist Police will track down the suspected person in an investigation with the Ministry of Public Health."
Chote says all provinces – not just Phuket – should have a response plan. Although tourists must go through a mandatory 14 day quarantine upon arrival, Chote says there are some cases where the incubation period for Covid-19 is longer than 14 days.
"There are a variety of cases. Sometimes, the infection does not show after 14 days, or even 15 or 16 days. Each situation is different."
Recently, a woman in Koh Samui tested positive for the coronavirus 5 days after she was released from a Samut Prakan quarantine facility. Traces of the virus were found on gym equipment the woman used at the quarantine, leading health officials to suspect she was infected before arriving to the island.
"We urge Thai people to not let their guard down. Everyone must wear masks, wash their hands and take care of personal hygiene. This will help prevent them from contracting the disease."
SOURCE: Phuket News
Keep in contact with The Thaiger by following our
Facebook page
.
Never miss out on future posts by
following The Thaiger
.
Approval sought for multi-billion-baht Phuket medical hub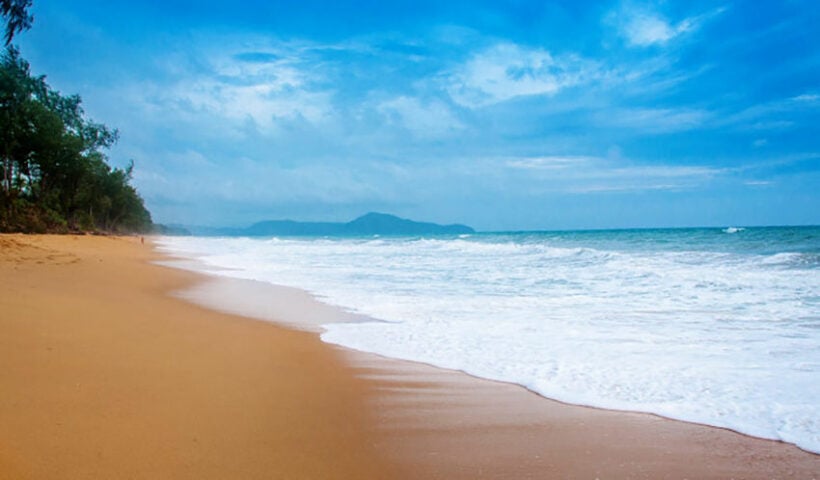 Industry officials are seeking the go-ahead for a project to transform over 140 rai of government land in Phuket into a world-leading medical hub. The project is budgeted at 3 – 4 billion baht, depending on which report you read. Kitkong Tantijaraswarodom, from the Federation of Thai Industries, believes the development of a medical and wellness hub in the sub-district of Mai Khao, north Phuket, will help revive the southern island's battered economy. Phuket has become increasingly reliant on a steady flow of tourists over the past 2 decades.
The southern division of the FTI covers Phuket, Krabi, Phang Nga, Nakhon Si Thammarat, Trang, Patthalung, Surat Thani, Ranong, Satun, Chumphon, and Songkhla.
"The FTI will ask the government to green-light the project during the scheduled mobile cabinet meeting on the island on November 3."
Kitkong says businesspeople in the south are anxious for the government to approve the project, which will provide both locals and foreign medical tourists with state-of-the-art medical care. The facility is expected to include long-term care, hospice and rehabilitation services, in addition to a dental hospital, sports therapy centre, and a medical training school for doctors, nurses, pharmacists and medical laboratory scientists.
The chair of the FTI's southern chapter is also calling on officials to provide small and medium-sized businesses with additional support, in the form of access to loans, in order to deal with cash shortages.
"In the short term, the FTI wants the government to help SMEs, especially those in the tourism sector."
SOURCE: Bangkok Post
Keep in contact with The Thaiger by following our
Facebook page
.
Never miss out on future posts by
following The Thaiger
.