Property Watch: Pitfalls in Thai property market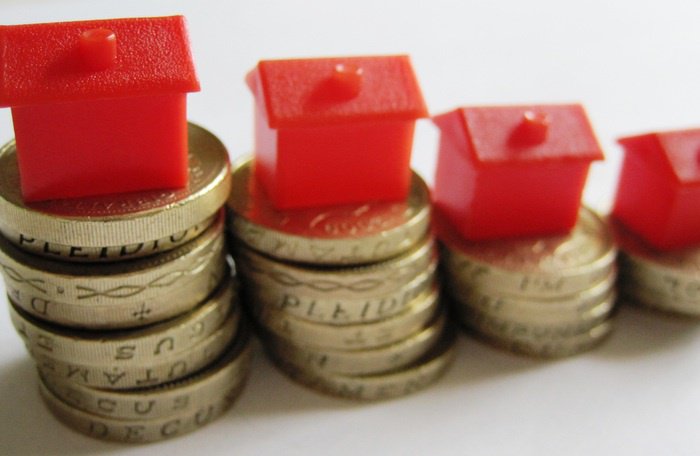 PHUKET: Inevitably I have seen a fair amount of unethical and immoral behavior in Phuket connected to my work and the experiences of clients. This, combined with the huge changes in the Phuket business, infrastructure, development and demographics, has led me to conduct a quick mental check on where we stand in Phuket when it comes to morals, and how this relates to one of Phuket's most important markets – property.
I would like to set out a few examples of some common moral issues and I will leave it to you to draw your own conclusions, based on your own moral compass. There is, as is a common saying in Thailand, no clear 'right or wrong'.
Foreigners and land
It is quite clear under Thai law that foreigners are generally prohibited from owning land. There is no deception there. The issues that have arisen from this prohibition are that many don't like the law and try to find ways 'around' the problem.
Foreigners can lease land. A Thai corporation can own land, but not solely for the purpose of owning land. Foreigners can own buildings. These have become, I hope, commonly known facts.
Even though it is legal for a Thai person to own property in the UK, for example, I haven't heard of many Thai people being accused of circumventing any of the rules governing such purchases or holdings.
Yes, historically British governments have taken a different view on foreign property investment and ownership, but the balance of power in Thailand could easily shift if wealthy foreign corporations were simply able to start land banking here.
There are some reforms that could be made along the lines of the Malaysia second home program with some better functions, of that there is no doubt, but some perspective is required about where Thailand is in terms of its development of laws.
Keeping reservation deposits
If there is one way to destroy the market you work in, being unfair to potential buyers, who will clearly discuss their experience with other potential buyers, is a surefire way to contribute to negative impacts on the property market.
For a dozen years, I have seen miscommunication, misunderstanding and unfortunately quite a few cases of immoral unfairness in relation to 'reservation deposits'.
A reservation deposit for a property is security for a seller against costs incurred by time wasters. If a potential buyer places a reservation deposit and then uses the sellers' time and their advisers' time, and simply withdraws without cause, they should lose some money if not all of their reservation deposit, if the amount is fairly small.
However, if a seller has mis-sold something – maybe told the buyer that they are buying 'freehold' when the purchase is leasehold, or a variation of leasehold – and the buyer feels uncomfortable about that and wishes to withdraw, then the money should go straight back to the reservation holder.
Further, if the buyer finds out there is an issue with the property, or a serious defect, they should get their money back.
Keeping promises
Promises of 'Free golf course membership', 'Access to tennis court', 'Discounts at restaurants', 'Discounted school fees', etc, can lead to problems. Golf membership promises can turn into 'plus green fees and caddy fees and subject to availability'.
Tennis can turn out to be on 'uncovered courts only.' Or restaurants that serve 'subject to restaurant opening times', when the restaurant is in fact permanently closed. Or a gym room without any machines or air-con. Buyers remember all these small things too.
Honesty on financial position
When you ask to borrow money from somebody, a sensible potential lender will ask if you have enough money, or will have enough money, to pay it back, or the lender will already have confidence you are a good payer.
When it comes to off-the-plan property where sales require large payments from buyers to fund construction, if the developer already owes money to the bank and the payments are a priority, it is unfair to take money from potential buyers without first informing them very clearly that the developer has some debts which must be repaid as part of the financial equation.
I have seen many times situations where buyers are shocked to learn of a registered mortgage against the same title that they thought they were investing in.
It would be great to see more honesty in the world generally, and Phuket is no exception to that wish.
Desmond Hughes has been an owner and operator of his law firm in Thailand for 12 years, and is a Senior Partner at Hughes Krupica law firm www.hugheskrupica.com.
— Desmond Hughes
Keep in contact with The Thaiger by following our
Facebook page
.
Never miss out on future posts by
following The Thaiger
.
Strong wind and waves this morning closes Phuket's beaches, one swimmer rescued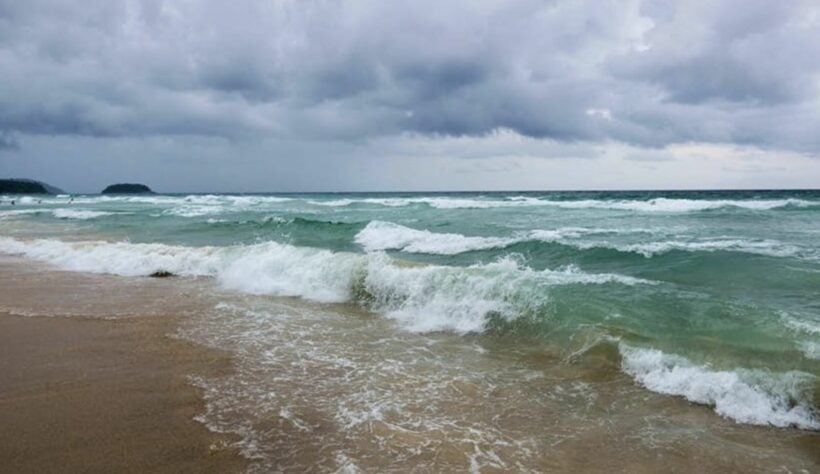 Phuket's Rawai Mayor, Aroon Solos, ordered all beaches in the area to close after a foreigner was rescued this morning after being unable to make it back to shore. The foreigner was swimming off Ao Sane beach, just north of the popular Nai Harn Beach, when lifeguards were sent out to help bring him back to shore. The recent weather has been partly attributed to Tropical Storm Noul as other beaches areas around Patong have been closed since Friday.
Mayor Aroon ordered both the Nai Harn and Ya Nui beaches closed until further notice.
Noul crossed over the Vietnamese coastline in the early hours of Friday morning and tracked westwards into Laos, then Thailand's north east, dragging in moisture from the Indian Ocean and intensifying the south-west monsoon.
The Chief of the Cherngtalay Tambon says that, once weather is more stable, the island's beaches will reopen.
"All beaches in our area, Surin Beach, Bang Tao beach and other beaches, are closed today. We will reopen them when the weather improves." Strong winds have contributed to falling trees and power outages across the island with one tree falling on the island's main traffic artery, Thepkasattri Road, blocking traffic.
Officials are also warning road travellers to drive carefully after a car reportedly flipped over yesterday during wet conditions. The Thai Meteorological Department has also re-issued a weather warning today, saying that Noul has been now downgraded from a Category 3 tropical storm to a tropical depression.
The remnants of Noul currently sit over the Kancanaburi province after surging through Thailand's north eastern and central provinces earlier today.
"Strong wind waves are likely in the Andaman Sea and the Gulf of Thailand. In the upper portion of both seas, the waves will be likely 2-4 meters high and more than 4 meters high in thundershowers. In the lower portion, the waves will be likely about 2 meters and in thundershower areas more than 3 meters high. All ships keep ashore through 20 September."
SOURCE: The Phuket News
Keep in contact with The Thaiger by following our
Facebook page
.
Never miss out on future posts by
following The Thaiger
.
Phuket residents going hungry after local government assistance runs out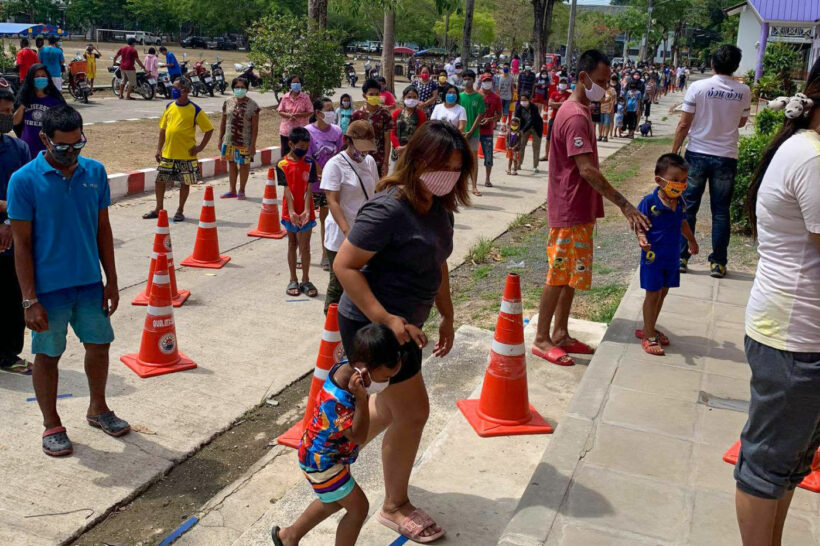 Residents in Phuket, particularly those living in and around the west coast townships, are reportedly going hungry as the government's municipal budget to provide food has been depleted. Despite efforts to revive tourism in the area, thousands of people are still in need of donated food to survive and continue to queue up for donated food every day. A public relations staff member at the Patong municipality says, sadly, there is no budget to do any more food handouts in the near future and that there is no word on when or if there will be any more handouts.
The Phuket Town Deputy Mayor told The Phuket News that there has only been 2 handouts since the pandemic struck the tourist-reliant area. One handout was in March while the last handout was in June with the mayor saying 28 million baht was spent in those 2 handouts. Meanwhile a number of foreign residents in the town have been providing supplies for food queues for many months to help the impoverished residents.
One Phuket expat says the majority of those affected in the Patong area are Burmese migrant workers, with long queues for private donations still being seen on the streets of Patong. Such private donations are a result of charity events that are being held across the island with the assistance of dedicated volunteers.
Like Thailand's Mental Health Department, many are concerned about the impact that food insecurity is having on those struggling. According to the department, 2,551 people had killed themselves across Thailand in the first half of 2020, a 22 % increase, year on year. In response, the National Reform Committee on Labour was ordered on September 11 to issue an amnesty on all outstanding debts, while providing financial support anyone who remains unemployed on the island.
At a recent meeting, other requests were made that include the government giving incentives for more Thais to visit the island and to use social security funds and soft loans as support for local business owners. For now, the situation is grim as Phuket residents are resorting to relying on private charities for food donations.
Phuket's vice governor Phichet saysd that Phuket has been badly affected by the Covid crises, and delivered 3 requests to the Senate Standing Committee on Tourism… to extend the financial support by the Social Security Office for a further 3 months, allow workers from other provinces to transfer their house registration to Phuket so the Phuket government can receive more funds to provide better care for them, and ask the Ministry of Labour to provide assistance to at least 1,000 unemployed in Phuket.
Whilst the government unveiled plans for a "Phuket Model" to revive tourism on the island, it came to nothing, despite a high power delegation of Ministers and Bangkok officials who visited Phuket 2 weekends ago.
One such charity is set to record a song by leading Phuket musicians with the hopes of continuing to help feed those in need on the island.
SOURCE: The Phuket News
Keep in contact with The Thaiger by following our
Facebook page
.
Never miss out on future posts by
following The Thaiger
.
Heavy rain across the country this weekend – local forecasts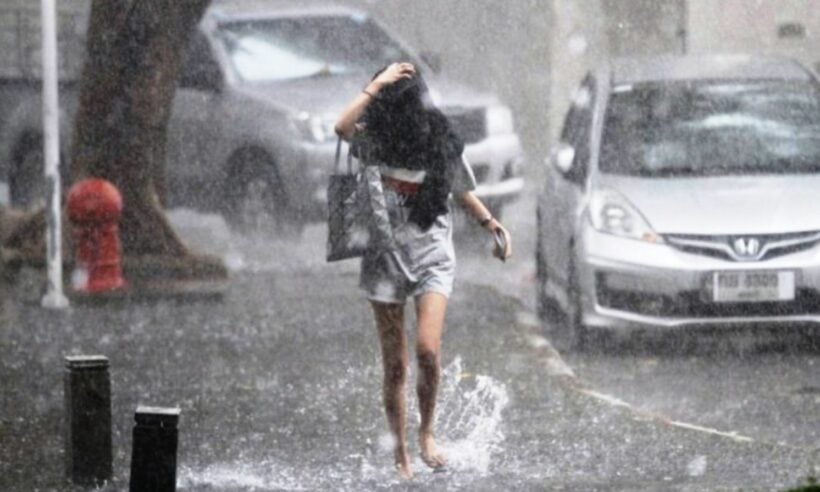 Heavy rain is expected across much of Thailand over the next few days, mostly as a result of the intensity of a tropical storm crossing into Vietnam today, 'Noul', from the South China Sea. The low pressure cell will help intensify the effects of the south west monsoon too. But the remnants of the storm won't "slam" into Northern Thailand as one news site claimed – rather it will be a lot of rain and increased winds. The storm is expected to cross into Thailand around the Mukdahan province some time early tomorrow,
Around the country, Saturday will be the worst with rains easing during Sunday. Thailand north east 'Isaan' provinces will be the worst affected as they are in the direct track of the storm as it crosses Vietnam, into Laos, and then crossing Thailand's borders in the upper north east in the early hours of tomorrow morning.
Whilst tropical storm 'Noul' has been packing winds from 80 – 120 kilometres per hour as it reaches the central Vietnam coast areas, including popular tourist locations like Da Nang and Hoi An, the storm will continue to dissipate as it moves inland. The storm has been tracking across the South China Sea this week, gathering strength, in a west northwesterly direction.
Residents in the coastal town of Hoi An report that it rained continuously last night, with strong winds, and that they expect widespread flooding to be reported during the day.
The forecast for heavy rain in Bangkok will probably dampen some of the enthusiasm for tomorrow's anti-government rally to be held in and around the Thammasat University Tha Prachan campus.
Here are the forecasts for Saturday and Sunday around the country…
Bangkok

Phuket

Chiang Mai

Pattaya

Khon Kaen

Koh Samui

Read more about Thailand's annual monsoons HERE.
SOURCE: weather.com
Keep in contact with The Thaiger by following our
Facebook page
.
Never miss out on future posts by
following The Thaiger
.