Phuket
Police hunt mysterious Brit burglar Charlie Machin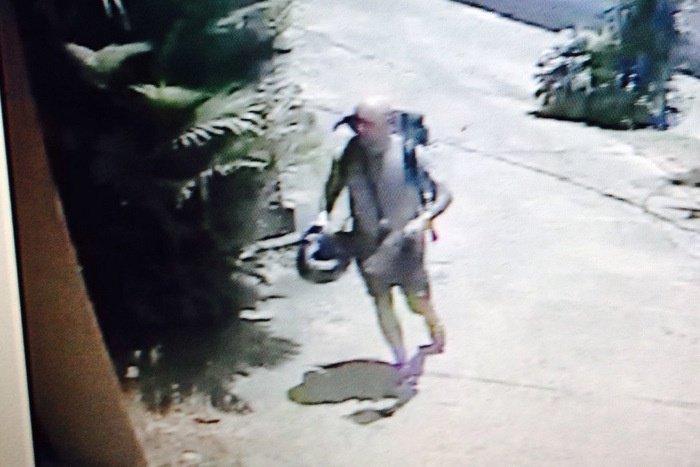 PHUKET: Police are trying to track down a foreign thief, believed to be a British expat, who is wanted for robbing a Swedish man's home of about 200,000 baht in valuables in Kata.
Known so far only by his alias "Charlie Machin", the suspect is known to frequent bars in Bang Tao and Rawai.
"At this stage, all we know of his identity is that he goes by the name Charlie Machin. He's about 35 years old, and we believe that he is of British nationality," said Lt Chamaiporn Supakom of the Karon Police.
Police were alerted to Mr Machin's antics when Swedish national Alexander Djerf, 26, filed a complaint that his house had been robbed on March 4.
Mr Djerf, who has been living and working in Phuket since 2010, told police that he left his rented house in Soi Kwonton 1 at about 11:30am that day.
"He returned at about 3pm to find the steel security bars over a window damaged and that his house had been robbed," said Lt Chamaiporn.
Among the items reported as stolen were a Longines watch, gold ring, laptop computer, camera, diving bag, keys and a portable phone charger.
Video footage from CCTV at the house captured images of Mr Machin breaking in, and exiting about 20 minutes later, while hauling a black backpack bulging with booty. He fled the scene on a motorcycle parked outside.
Police traced Mr Machin's getaway vehicle to a motorcycle rental shop, where the staff gave Mr Machin's address as a rented room in Mai Khao.
Officers soon arrived at the abode, only to find a woman who admitted to being Mr Machin's girlfriend, but denied any knowledge of the robbery or her boyfriend's whereabouts.
However, police searched the home and found several stolen items.
"We found a lot of stuff hidden in the room which we believe Mr Machin had stolen from many people," Lt Chamaiporn said.
"We found Mr Djerf's portable charger, but we believe the rest of the items stolen from him had been sold."
Officers did not take Mr Machin's girlfriend into custody.
"She co-operated with us during questioning, and we believe that she had nothing to do with the robbery," Lt Chamaiporn said.
However, the landlord for the room explained to police that Mr Machin said that he was from England and that he had been to Thalang Hospital for an x-ray and to be issued a prescription.
"We learned his name from hospital records, but staff there confirmed that they did not ask to see his passport," said Lt Chamaiporn.
"We checked with Phuket Immigration, but they also have no record of a Charlie Machin in Phuket."
The search continues for the mysterious Mr Machin.
"We are now searching bars in Bang Tao and Rawai to track him down, and hopefully to learn his real name," Lt Chamaiporn said.
— Voratuss Intasee