Phuket remembers Nick Jackson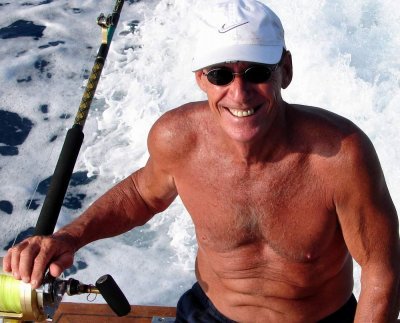 PHUKET: The final service for Nick Jackson – well-known for founding the popular Katoeys R Us bar in Patong, and more recently for his game fishing tours off Phuket – will be held at the temple across from Loma Park in Patong tomorrow morning.
Mr Jackson passed away in his sleep sometime last Friday night or Saturday morning, a family member told the Gazette.
Although he had been suffering a fever in the days before his death, Mr Jackson's passing came unexpectedly as he was known for being healthy and lived an active lifestyle.
He was to celebrate his 61st birthday on Wednesday.
In his homeland Australia, Mr Jackson was well known for building Blackfin boats. He also had run restaurants on the Gold Coast and bars on Hamilton Island in Queensland.
After moving to Phuket nearly 12 years ago, he opened the famed cabaret restaurant Cocktails & Dreams, then went on to run successful bars in the Tiger complex on Soi Bangla.
In recent years, Mr Jackson became better known on the island as "Captain Nick", operating game-fishing charters off Phuket.
"Nick was such a good-hearted man, a bigger than life person who will sadly be missed by loved ones and family in Australia – Amanda, and sons Sam, Trent and Drew – and in Phuket by Ning Nong, Sunny and Nong," said one family member.
"His kind nature helped everyone, and on his birthdays, on October 6, he would raise money to support the Sarnelli House orphanage [for children affected or infected by HIV and Aids]," he added.
Friends are welcome to attend the final service tomorrow and are asked to arrive around 11am.
Mariam the young Krabi dugong dies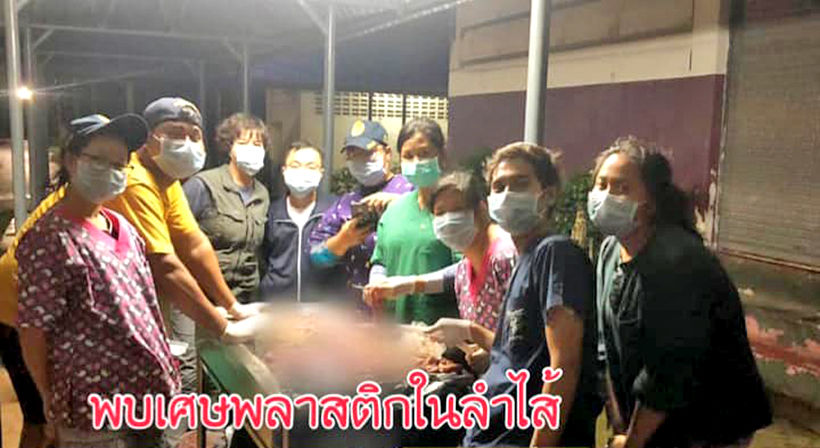 PHOTO: กรมทรัพยากรทางทะเลและชายฝั่ง
The Phuket Marine Biological Centre has announced the sad news about the special young dugong 'Mariam', who was found in Krabi back on April 26.
Young Mariam died earlier today.
The centre posted on its official Facebook page that the vet team found that she'd stopped breathing and her pulse had stopped as well, so they brought her out of the water to try and stimulate breathing.
Initially, they found that she was still responding from her eyes so they return her back to the pond. After checking the pulse, they found that it stopped again so they used some veterinary medications to keep her alive and pulled her out of the water for a second time.
She was pronounced dead at midnight today.
In a post mortem the vets found that Mariam had consumed a quantity of plastic that may have been previously undetectable.
"Rest in peace Mariam, our little angel," says the PMBC post.
Read some more about Mariam HERE.
Government MP receives death threats after exposing illegal condo project in Phuket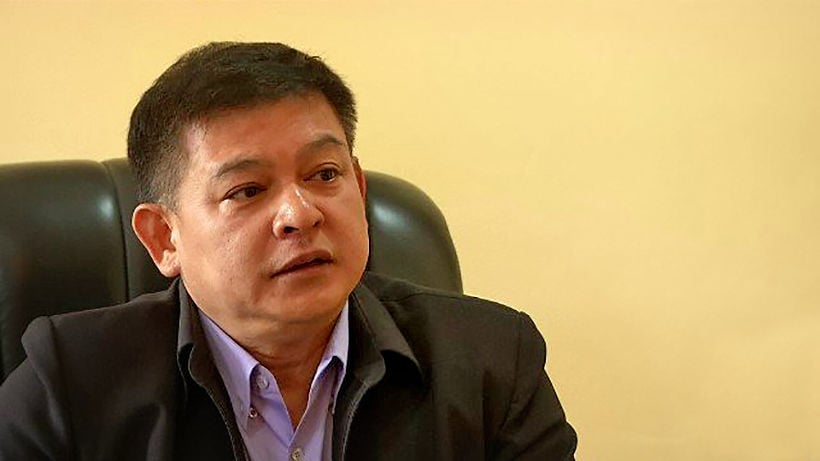 PHOTO: Sira Jenjaka MP, says he has received death threats
A government MP for Bangkok says he has received death threats for revealing a Phuket condo project that allegedly sits on land without the proper documentation. The project, at this stage, remains un-named.
Sira Jenjaka is an MP with the ruling Palang Pracharat Party and claims that two people had already died as a result of revealing the problems with the project.
He alleges the land documents had been revoked by the Administrative court in the past and says he will petition the Justice Ministry to have the project probed by the DSI (Department of Special Investigation).
Mr Sira says the un-named condo project, located in Tambon Karon (below), occupies land where the Nor Sor 3 Kor land ownership papers were revoked by the Administrative Court. He has alleged that the project is owned by a "retired high-ranking policeman".
"If government officials were found to be involved in the alleged malpractice, the state could be sued for damages worth billions of baht", according to a quote in the Bangkok Post.
He said that the potential buyers of the condominium apartments are mostly foreigners.
Mr Sirat said he planned to ask the Phuket governor to suspend the local mayor for alleged negligence in connection with the condominium project. He will also speak to the Phuket governor suspend construction of the project and cancel any contractor's licences.
The MP says that some state officials may have their authority and been complicit in the approval of the Nor Sor 3 Kor document.
SOURCE: Bangkok Post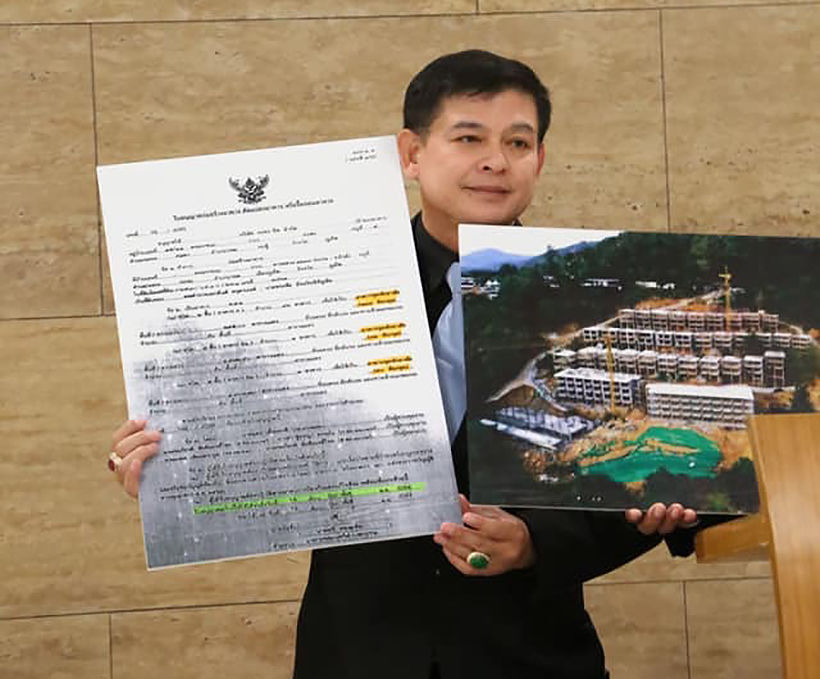 PHOTO: Manager Online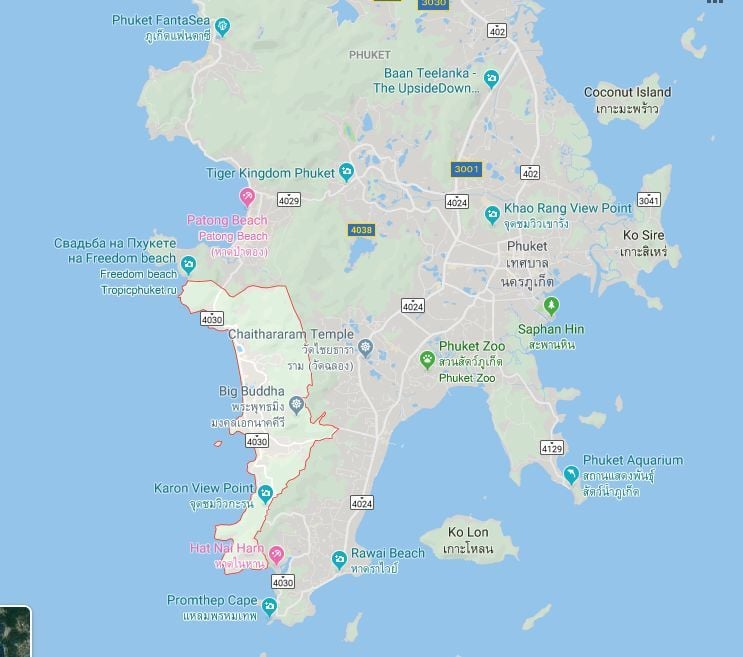 Turtle rescued on Nai Harn Beach, Phuket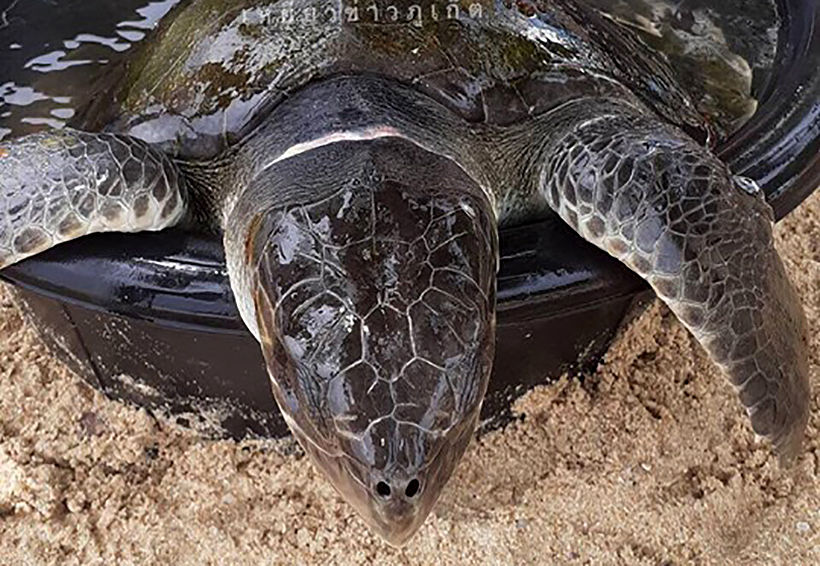 PHOTO: Aroon Solos
Today (August 15) at about 1pm, the lifeguard team at Nai Harn Beach rescued a small turtle, which had become stuck in a fertiliser sack.
They found the turtle washed up ashore with the sack wrapped up around its neck. They tried to carefully remove the sack from the turtle's neck but found that the turtle had been injured around the neck so they contacted the Phuket Marine Biological Centre to take the turtle back to the centre for further examination and treatment.
Well done to the lifesavers at Nai Harn.
VIDEO: Rawai Mayor Aroon Solos