Phuket parents furious over teacher hitting young children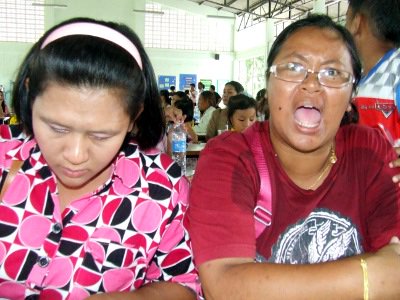 PHUKET: A Phuket temple's daycare program is under fire after video footage surfaced allegedly showing a long-time teacher beating her students.
About 200 parents and children gathered at Wat Thepnimit daycare center in Wichit today to complain about the teacher and the subsequent firing of four other teachers who parents claim were responsible for exposing the abuse, not inflicting it.
In response to the crowd's anger, the eight daycare committee members asked them to form their own committee and discuss the issue with the temple abbot this weekend.
Sompis Petthongnang, 29, whose son is shown being beaten in the video, told the Phuket Gazette that they were first shown the video clip by outraged teachers at a parent-teacher meeting last Sunday.
"In the video, the teacher hits my four-year-old son Heng on both sides of his head," Mrs Sompis said.
"He's got physical problems – one of his hands doesn't work very well – and the teacher didn't consider that when she saw he was doing his schoolwork improperly, so she hit him on the ears," she said.
"She [the teacher] used to pinch my son's ear, which left marks, but she always said that it happened before he arrived at school. She admitted to snapping him with rubber bands every day – I can accept small things like that, but not slapping him like she does in the video," Mrs Sompis said.
The teacher in question is Pranee "Kru Kiew" Jantalert, 47, who has been a teacher at the daycare since it was established about 20 years ago. She set up the center with the abbot of Wat Thepnimit as a preschool.
Jaruni Janjem, 30, told the Gazette, "My four-year-old son Game told me that the teacher slapped him on his forehead, but I didn't really believe the severity of that until I saw the clip on Sunday.
"Our children were beaten because they didn't do perfect work, like not writing in the lines or drawing pictures perfectly. I never thought my son would experience cruelty like that, so when I saw what happened on that video I was furious.
"How could she do that to such small children?" Mrs Jaruni said.
"The other teachers told me that Kru Kiew hit the children every day, and that they [the teachers] tried asking her to stop many times, but she didn't listen," she said.
Mrs Sompis added, "We heard that she had been hitting the students for a long time but we never thought that our kids would be hit also. Some people told us that she was instructing the children very well and that her methods helped them become good people, so we believed that. We never thought she was this kind of person."
One little girl was left with a full hand print on her face after being slapped by the teacher, Mrs Sompis said.
There were 110 children divided into two classes at the center. Kru Kiew had 55 students, with four other female teachers taking care of the rest.
"When we informed the abbot about this, he didn't even look at the video to see what had happened. He seemed to not really care about the children," Mrs Jaruni said.
"He told us that if we're not happy, we can send our kids to other daycare centers," she said.
Mrs Sompis and Mrs Jaruni both told the Gazette that they would definitely be sending their children elsewhere.
They also disagreed with the firing of all the teachers at the daycare.
"We would like to know why the other four teachers were fired," Mrs Sompis said.
"Actually the abbot originally fired the four others, keeping Kru Kiew, but after we came to the center today her termination letter was posted on the board," she said.
Panyaluck Suriya, 35, was one of the other teachers at the school – until today.
"We received termination letters dated July 27 telling us to leave the center. We don't know why we've been fired, so we have come here – like the parents – seeking some answers," Mrs Panyaluck told the Gazette.
The letters informed them that their employment would be terminated as of October 1 this year. They had been working at the center for between two and three years.
Mrs Sompis said that Phuket City Police told them that they would summon Kru Kiew for questioning on August 1. If she fails to appear, they will seek an arrest warrant.
Panlop Engchuan, director of Wat Thepnimit daycare and a Wat Thepnimit committee member, confirmed to the Gazette that he has seen the video.
He said that the video has to be taken as obvious evidence, and that the committee is only coordinating between the abbot and the parents.
"Wat Thepnimit abbot Pra Samu Amornsak Athimutto has arranged a discussion with the parents and the committee to talk about the teachers and the center this coming Sunday," Mr Panlop said.
Nilobon Chianchankarn, 29, the teacher who captured the video, told the Gazette that she and other teachers, along with Kru Kiew and some parents will go to Phuket City Police Station for questioning.
"We always video record the classes for the children's learning development, but that day the camera caught Kru Kiew hitting the children because it was left recording," Ms Nilobon added.
— Atchaa Khamlo


Read more headlines, reports & breaking news in Phuket. Or catch up on your Thailand news.
Some restrictions lifted for superyachts in the region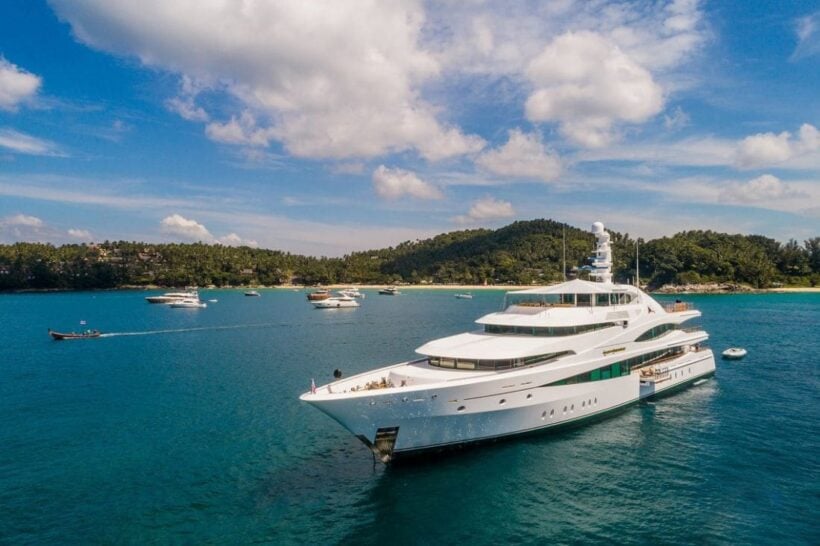 PHOTO: katarocks.com
Thailand is poised to ease rules on bareboat charters as well as introducing new measures to attract more luxury and super yachts into the region.
The new measures were laid out in a presentation called "Highlighting Strategies for Attracting Yachts and Improving Safety at Sea" held at the 2019 Thailand Yacht Show and Rendezvous in Phuket.
Gordon Fernandes, Asia Pacific Superyachts co-founder, outlined new measures to attract Superyachts in the meeting attended by officials from Thailand's Customs Department.
Representing Thailand's Customs Department, Kanchana Suwanicho, updated delegates on the rules applying for a temporary stay for yachts as well as outlining revisions for bareboat charter rules.
ttrweekly.com reports that, under the revisions, bareboat charters will not need to hire a Thai registered captain and engineer to be present on board vessels for the sailing duration.
"Out-dated rules are being reviewed, but due to recent boating tragedies involving foreign tourists authorities are concerned about potential safety lapses."
Stating that Thailand wants to continue being the 'Yachting Hub for Asia' Kanchana said bareboat charters would not be required to hire a Thai captain and engineer, but the charterer would be required to show they had qualified personnel to assume full responsibility.
The Revenue department confirmed it was actively working to resolve a stumbling block linked to Superyacht charter licences.
"Once this stumbling block has been removed foreign flagged yachts, over 30 metres long, will be allowed to legally charter in Thailand. This will be a major boom for the industry both in Phuket and across the region."
The easing of restrictions for superyachts coming to the region has been a major issue of the founder of the Thailand Yacht Show and Singapore Yacht Show, Andy Treadwell.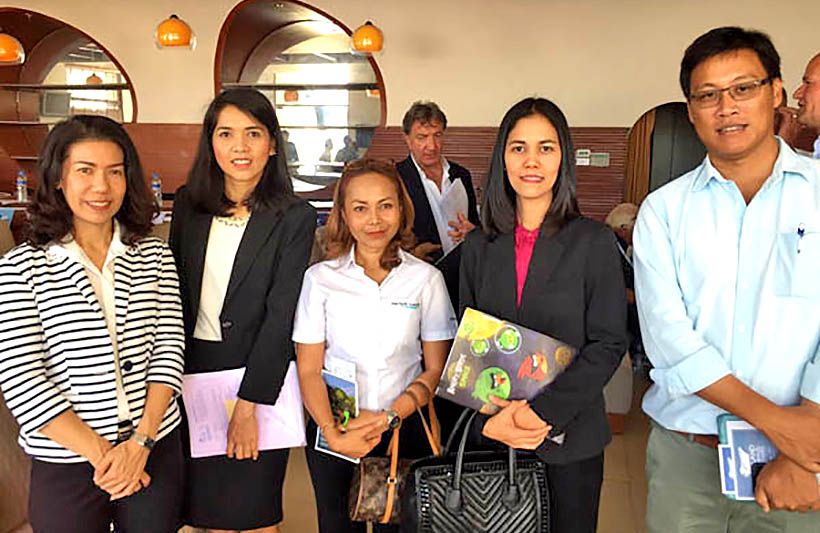 Attendees of the "Highlighting Strategies for Attracting Yachts and Improving Safety at Sea"
PHOTO: ttrweekly.com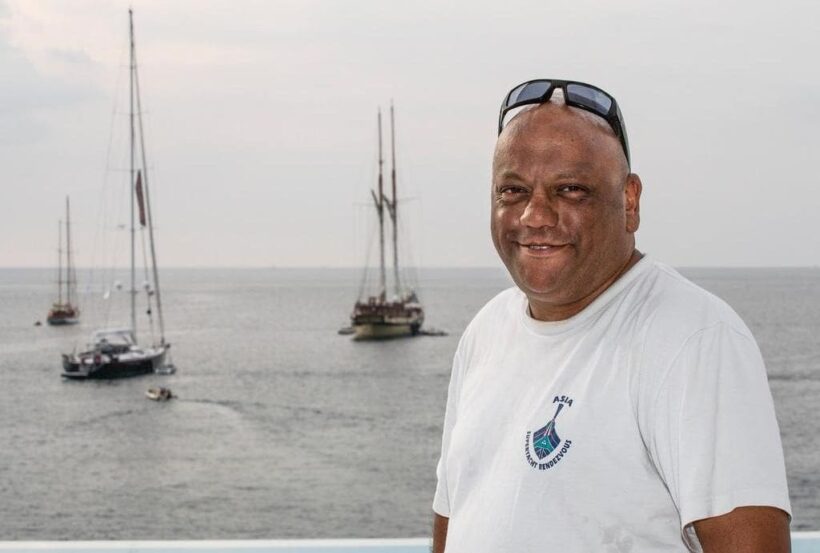 Gordon Fernandes, Asia Pacific Superyachts co-founder – PHOTO: Guy Nowell
Suspect hands himself in to police, denies charges in Saphan Hin shooting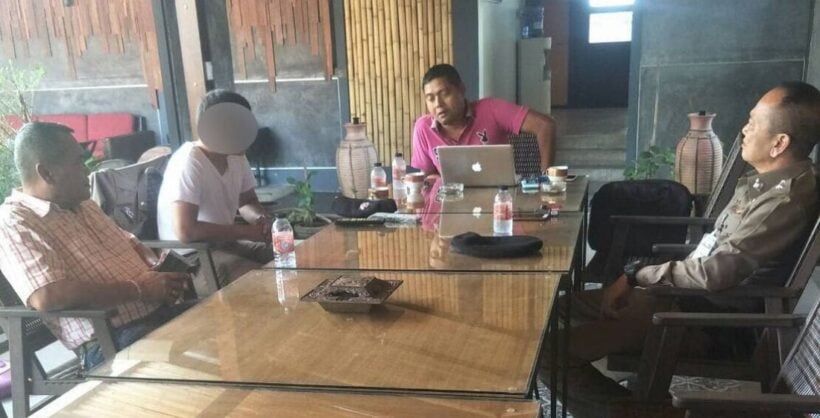 A suspect has handed himself in to police after an arrest warrant was issued over a Saphan Hin shooting last week. The suspect is denying the charges.
A Thai man was shot dead near Saphan Hin in eastern Phuket last week. An arrest warrant was issued for the suspect shortly after as police went hunting for the suspect identified by witnesses.
Read more about the shooting HERE.
Wichit Police Chief Col Nikorn Somsuk says, "The suspect is 23 year old Jakkrit Sangsaard. Yesterday he presented himself to police for the shooting and carrying gun in public changes. He has denied the charges and been bailed."
"At this stage we believe that the suspect and the dead man, Teerasak, had a previous conflict.. Teerasak stopped his motorbike and tried to fire a shot at the suspect but the gun misfired. The suspect then shot back. We are continuing our investigation."
Legal action taken against people who removed beer cans from beer truck accident scene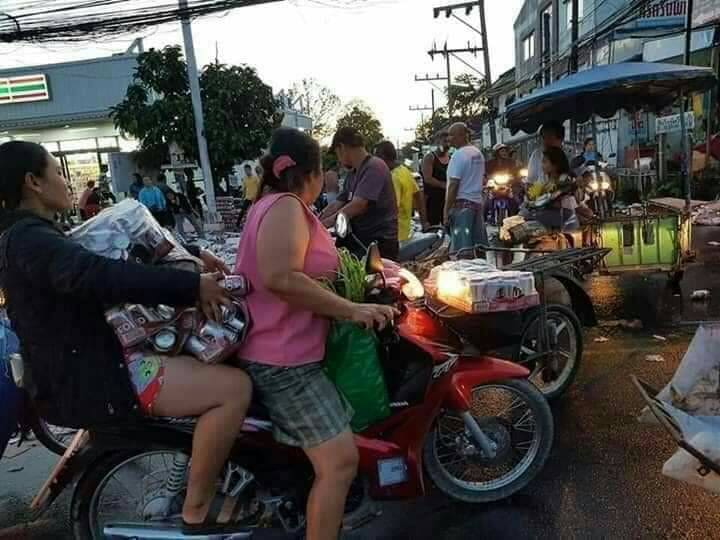 PHOTOS / VIDEO:  Thanakrit Asulyakul / Mana Sombat / Kanlaya Singkangrang / Kritsada Mueanhawong
Legal action has already been taken against four people who 'removed' beer cans after a truck carrying boxes of beer cans overturned in Phuket on January 11.
A logistic company representative has filed a report with police after more than 80,000 beer cans, valued at more than two million baht, mysteriously "vanished" after the truck overturned in Rassada.
Read more about the incident outside a Rassada 7/11 HERE.
The Phuket City Police Chief Col Sompong Thiparpakun says, "Four people have now been arrested. They have admitted that they saw other people taking beer cans, so they did too. They say they have consumed the contents of all beer cans. "
"If evidence can be provided that other people took these beer cans and sold them, legal action will be taken against them too."
"It was illegal to remove these items from the crash scene."