Phuket local set to skipper Sansiri in world's oldest yacht race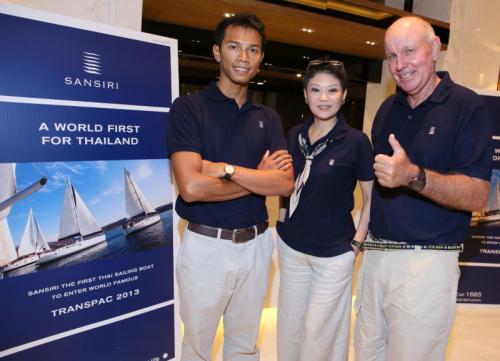 PHUKET: In a world first for Thailand, Sansiri PLC today announced they are supporting Phuket local and member of Ao Chalong Yacht Club Mr Patinyakorn Buranrom to become the first-ever Thai sailor to skipper a yacht in a major international ocean yacht race, the TRANSPAC 2013.

Mr Patinyakorn, an accomplished sailor, will compete in the longest of the two oldest ocean races in the world, which starts in Los Angeles on July 8 and finishes in Honolulu, some 2,250 nautical miles away (4,100km), sailing across the world's largest ocean, the Pacific Ocean.

The TRANSPAC, known to be one of the most challenging offshore races in the world, is a "must do" on international sailors' bucket lists, and Mr Patinyakorn will be representing Thailand as Co-Skipper on the entry Sansiri, together with Rolex Sydney-Hobart Race veteran and former winner and record holder Australian Mr Michael Spies.

At 29, Mr Patinyakorn has already achieved so much and with recent successes in Asia's leading regattas – Phuket King's Cup, Top of the Gulf and Samui – he is an inspiration for many young Thais to follow their dreams.

"Sansiri's aim is to 'Construct a life not just a building', and having seen Patinyakorn become an inspiration to so many other Thais, especially youngsters, we want to support Patinyakorn to be Thailand's first-ever skipper in a global ocean race. Through racing in the TRANSPAC 2013, Patinyakorn is living his dream and making history for Thailand. We hope he can share his knowledge and experience, and encourage many other Thais to follow their dreams too," said Khun Ob-oom Chutrakul, social director of Sansiri PLC.

Skippering the 40-foot Sansiri in the TRANSPAC 2013, against 59 boats and some of the best sailors in the world, is a challenge Mr Patinyakorn is relishing.

"I could only ever have dreamed of an opportunity like this when I first started sailing. I have worked very hard getting to the stage where I was competitive and with Sansiri's support I have now enjoyed success at a local level. To skipper a yacht in the TRANSPAC is a wish come true and to be the first-ever Thai to do so makes me very proud," said Mr Patinyakorn Buranrom.

The TRANSPAC dates back to 1906 when it was first launched as a race from San Francisco to Honolulu. However, the devastating Great San Francisco earthquake less than one month before the start meant the adventurous boats taking part that first year had to move and start in Los Angeles. The LA start is now tradition and the race has been run every two years since.

You can follow the Sansiri boat in real time during the TRANSPAC 2013 by clicking here.


Keep in contact with The Thaiger by following our
Facebook page
.
Salty tap water and dirty air – Bangkok's environmental woes continue today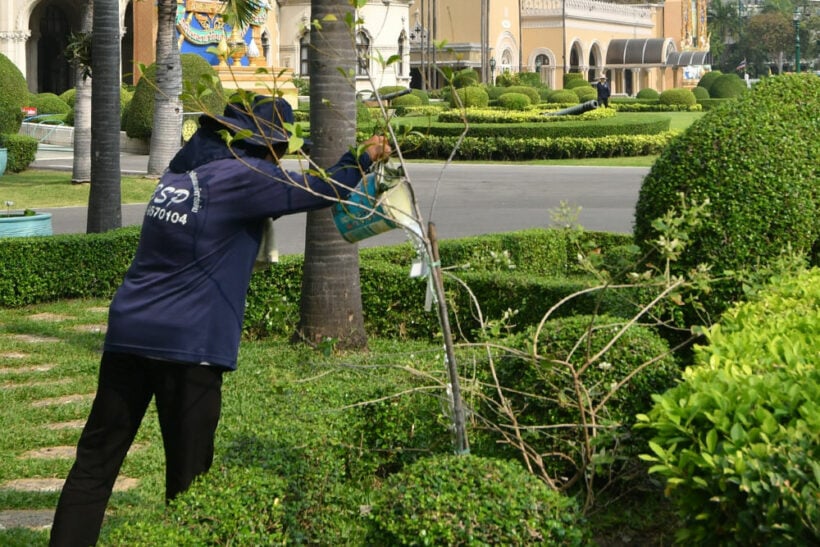 Brackish tap water, with increased salinity caused by seawater back-flowing into the Chao Phraya River, is threatening the gardens in and around the Government House compound. Government House officials are seeking assistance from the Agriculture Department.
Several small tree species – Lamduan, Chor Sumalee, Rachavadi, Nom Maew and Hom Muenlee – are more vulnerable to brackish tap water. The gardens are watered from a supply pumped in from the Chao Phraya.
It's been noted tha the saline level was around 400 milligrams per litre, still within the 1,000 mg/litre standard, but some of the species were already intolerant to the rising salinity.
Officials are seeking advice from the Agriculture Department about long-term measures to replant with species which would be more tolerant to the rising salinity of the water – situation they acknowledge will need to be managed in the short to medium term.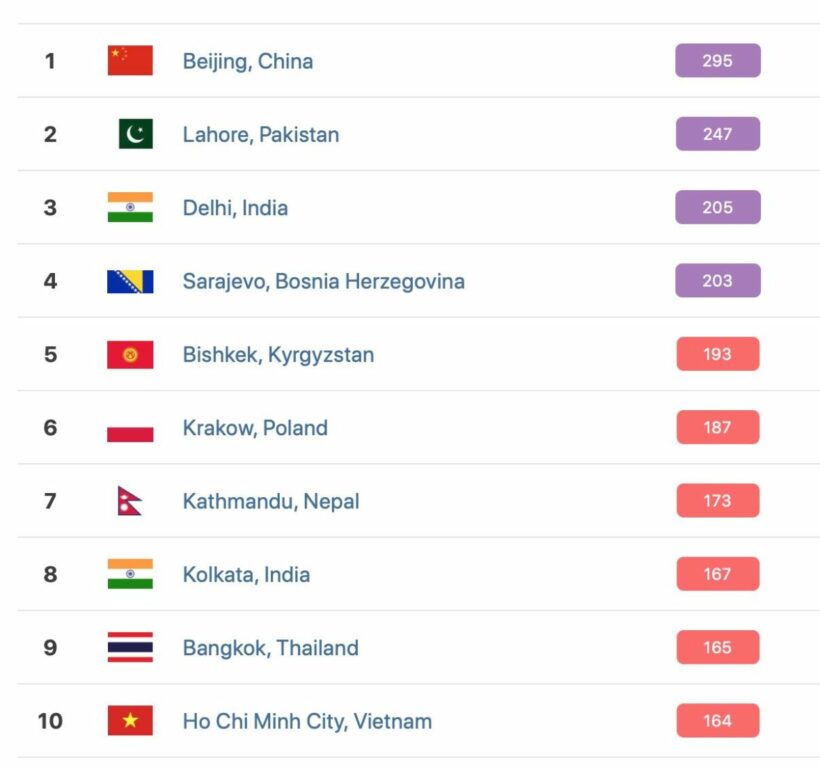 SCREENGRAB: Air Visual
Meanwhile, air around the capital today continues to be universally poor to very poor with readings as high as 187 near Suvarnabhumi Airport. Light airs, dust problems from northern-easter provinces and hot continental air flowing across the capital, continue to haunt Bangkok. Even with many factories closed today, and traffic lighter than weekdays, Bangkok's air has been recorded as the ninth worst city in the world for air pollution.
Right across the city the air quality readings are into the 'unhealthy' zone.
Chiang Mai, Lampang and Central Thailand are fairing no better – all with readings at least 3 times the Thai upper safe limit of 50 microns of 2.5micron particulate per cubic metre. The World Health Organisation sets its limit even lower at 25.
Pattaya has air quality readings today of 162, whilst even Phuket, in the south, is registering readings between 100 and 145 with reduced visibility today.
SOURCE: Thai PBS World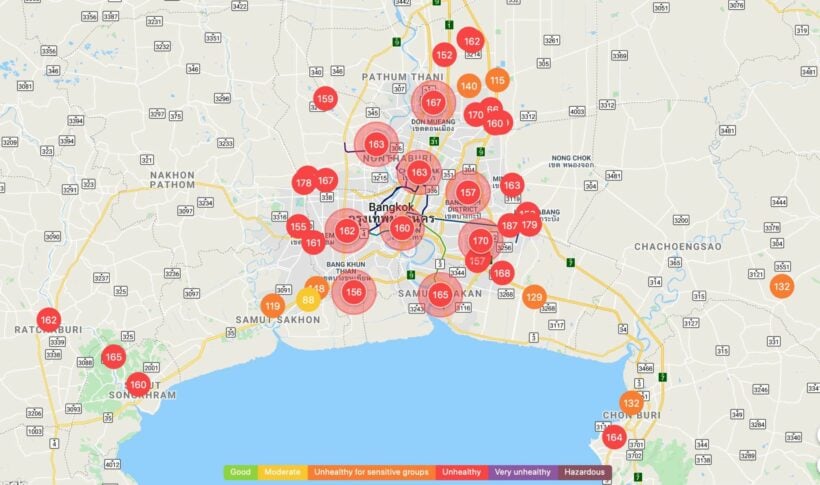 Keep in contact with The Thaiger by following our
Facebook page
.
Three massive condo developments along Phuket's up-market Layan Beach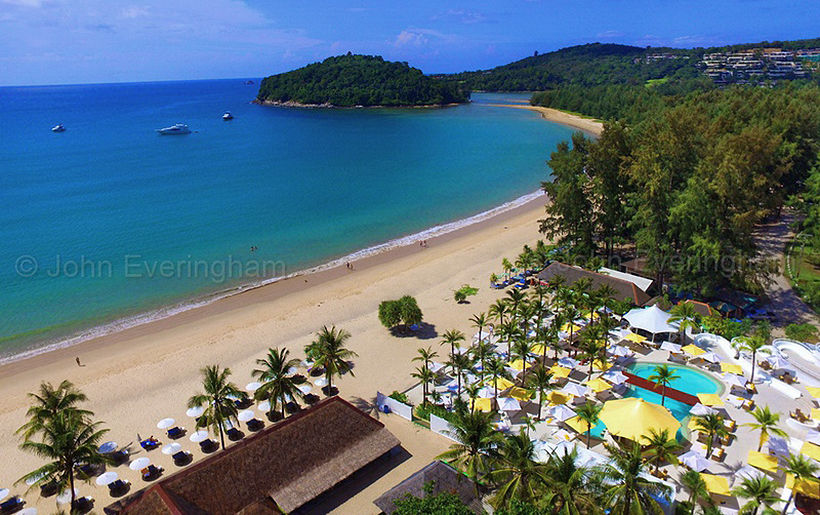 by Bill Barnett – c9hotelworks.com
Two new condo developments are going ahead in the Layan Beach area of Phuket's up-market west-coast beach strip. And there's another one underway next to the Dream Beach Club at the northern end of the Layan beach strip. All in all, another 1,200+ keys added to the available rooms along the Bang Tao/Layan Beach area.
On the northern side of Bangtao Beach, next to Maan Tawan and nearby Banyan Tree Phuket is the upcoming Sunshine Beach development. With a plan for 771 hotel and residences units on 12.6 rai, the high-density project is targeting Mainland Chinese buyers with pricing points reportedly starting from 4 million baht. Construction is expected to start in June of this year and complete in 2022.
From our discussion with sales staff the developer has claimed they have reached an agreement with the government for beach fronting facilities in the National Park strip in front of the project.
While in Layan next to Lotus Gardens is the upcoming 400 unit Layan Green Park. Pricing points run from 2.5 million baht. Unit configurations will range from studio, to one, two and three bedrooms. Guaranteed returns of 10% for a period of 10 years are being promoted.
Phuket's Layan area is seeing a surge in new real estate led projects and rising land values. At the same time as these two projects are underway, next to the Dream Beach is an oceanfront luxury project promoting sales of Grand Beach Villa and Ocean View Suites tagged as 'N5'. The developer of the project is VIP Thailand who have another project in Rawai.
Based on our research the primary source market tragets of these three projects are mainland Chinese and Russian buyers. Local concerns in the Cherngtalay area over mounting traffic, water shortages and strain on municipal infrastructure are becoming issues.
Traffic in and around the central Cherngtalay shopping district is becoming increasingly clogged with little hope for respite other than improved traffic management.
SOURCE: C9Hotelworks.com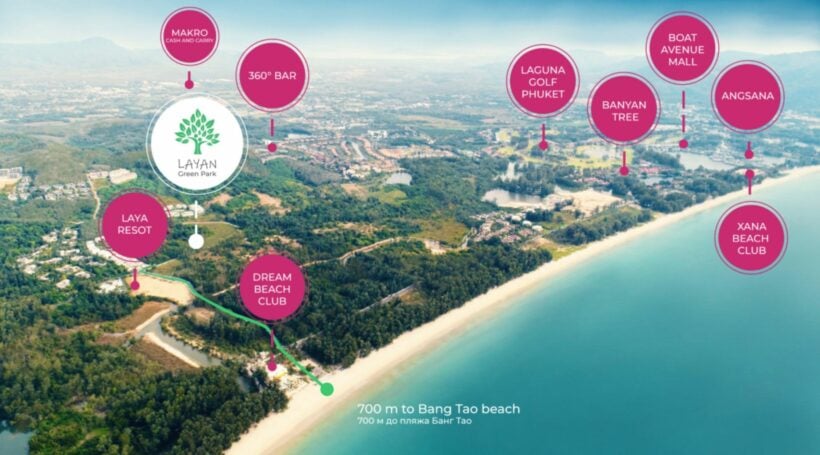 Keep in contact with The Thaiger by following our
Facebook page
.
Minor International battles Marriott over popular Phuket hotel property in court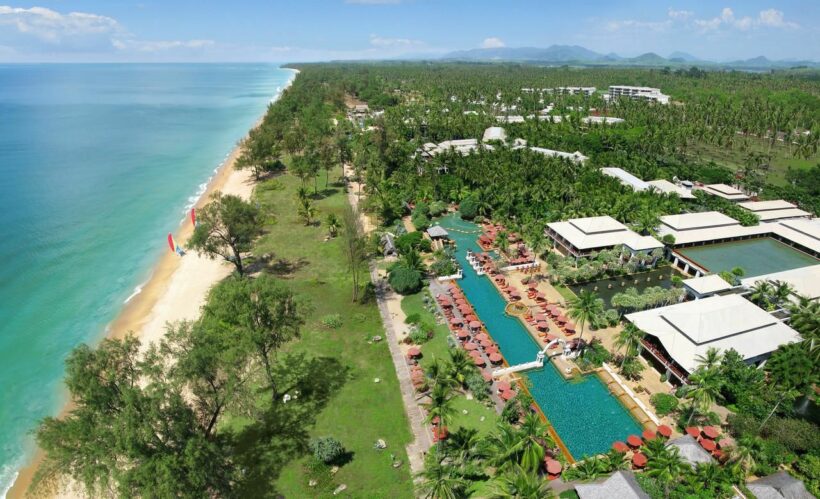 Marriott International, the American international hotel company, has failed in its bid to secure an injunction in a Thai court to stop a legal claim filed by the Minor International group.
Minor International (MINT) says that its subsidiary MI Squared Ltd had filed a legal claim in a Thai court against Marriott International and the Thai subsidiary Luxury Hotels & Resorts (Thailand) for 570,605,134 baht. The claim is linked to the JW Marriott Phuket Resort & Spa in Mai Khao, which is owned by MINT. In the statement, MINT accuses Marriott of "acting in bad faith" alleging "serious and repeated breaches of Thai law", according to ttrweekly.com.
The complaint from MINT alleges that Marriott was openly competing with the JW Marriott Phuket through its operation of competing Marriott-branded hotels in Phuket. Claims are made that the Mai Khao hotel uses its facilities to promote Marriott's other competing Marriott hotels. Another of the complaints accuses Marriott of forcing the JW Marriott Phuket to accept high volumes of low-margin business through the Marriott's loyalty program.
According to the ttrweekly.com article, the legal dispute includes allegations that Marriott "misappropriated MINT's confidential and proprietary information" to promote Marriott's competing hotels and unlawfully benefit Marriott's own interests at the expense of MINT. The JW Marriott Phuket remains under Marriott's management for now but "the operating performance has been poor".
MINT told shareholders total hotel revenue decreased from 920 million in 2013 to 876 million baht last year. Over the same period, gross operating profit fell from 409 million to 379 million baht.
(It should be noted that many of Phuket's high-end hotels have suffered a similar revenue fall due to increased competition, competitive pressures pushing room rates down and, especially over the past 12 months, a shift in tourist demographics.)
Marriott International issued a statement to ttrweekly.com following a request for comment.
"Marriott International acknowledges that a subsidiary of Minor International has initiated legal action in Thailand against Marriott and one of its Thai subsidiaries. Marriott reiterates that such claim is meritless and should be heard in confidential arbitration.
Our Thai subsidiary recently secured an interim injunction in arbitral proceedings restraining MINT's subsidiary from pursuing the action in Thailand. We subsequently agreed with MINT to suspend the Thai proceedings pending the final outcome of our ongoing arbitration. As we intend to comply with our contractual confidentiality obligations, we are unable to provide more information at this time.
We consider JW Marriott Phuket Resort & Spa has performed well compared to the market. The dispute will have no impact on operations at the hotel, which continues to offer guests with world-class service and accommodations, a beachfront location and eleven culinary options."
SOURCE: ttrweekly.com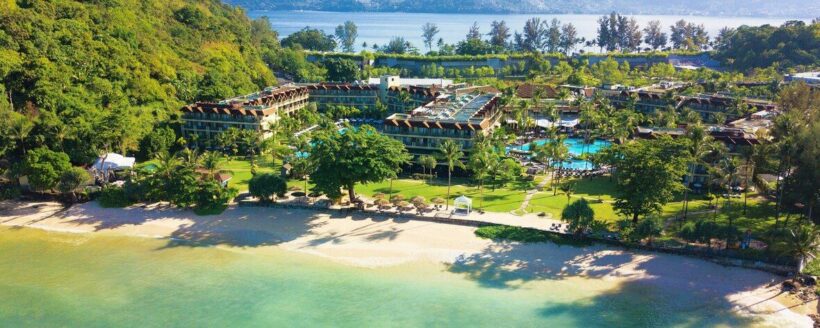 PHOTO: marriott.com
Keep in contact with The Thaiger by following our
Facebook page
.