Phuket lifeguards warn of deadly rip-currents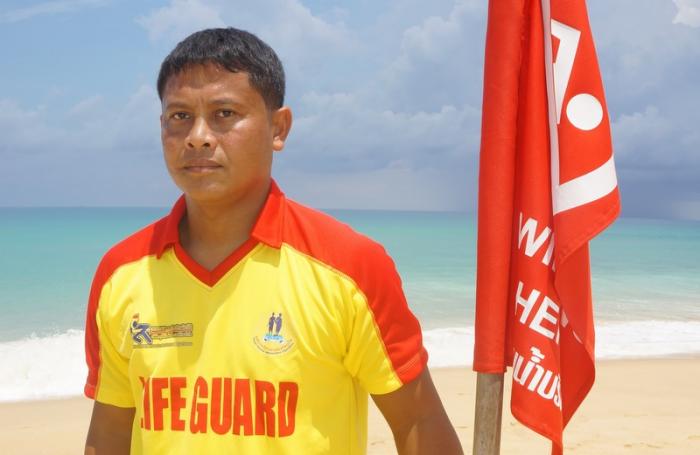 PHUKET: Seasonal changes have brought strong rip currents to the shores of Phuket. With them comes a sharp rise in the number of rescues this month, prompting lifeguards to issue stern warnings to would-be swimmers.
"Swimmers who ignore warning flags are risking their lives and those of the lifeguards," said the president of the Phuket Lifeguard Club (PLC), Prathaiyut Chuayuan.
Unlike previous years, which saw lifeguards walk off the sands as the PLC and Phuket provincial government haggled over the next contract, guards will remain on duty during this dangerous time of year. There were no delays as the guards quickly signed the 22-million-baht contract on April 20.
The club, which has 98 lifeguards manning 38 stations at 12 beaches in the province, recorded 35 rescues in April; 15 Thais and 20 foreigners.
However, despite the successful rescues, the lethal currents off Phuket did claim one life in April. Lifeguards doubt it will be the last, if people don't take heed of their warnings.
The first swimming-related death recorded by Phuket lifeguards this year was a woman in her twenties from Bangkok, who died on April 18. She and five friends ignored the red flags warning people not to swim. The group of six were swept out of their depth and all had to be rescued by the lifeguards, but only five of them survived the ordeal.
"The woman's death was a direct result of swimming in the red-flag zone and ignoring the lifeguards' warnings," said the head lifeguard at Nai Harn Beach, Jula Nontree "The friends were standing in water only a meter deep when waves knocked them over and they were dragged out to sea," he said.
Although April's death was a Thai national, it is foreign visitors that are most likely to fall victim to the vicious undercurrents at popular beaches.
Last year, Phuket's lifeguards saved the lives of at least 269 foreigners and 44 Thais.
Between January and March this year, lifeguards rescued 59 swimmers. Out of the 52 people pulled from the surf in January, six were Thai and 46 were foreigners.
Four foreigners were rescued in February, then in March, one Thai national and two foreigners.
Following the arrival of the rip currents in April, the number of rescues so far this year has jumped to 94, according to figures from the Phuket Provincial Administration Organization (PPAO).
"Please adhere to red-flag warnings at beaches, which are placed when the rip-currents are particularly strong," urged Mr Prathaiyut.
"Understand that we have only two or three lifeguards at each station. The red flags are placed in spots that are dangerous to swim in, so it's just best to avoid them," he said.
Uten Singsom, the head lifeguard in Kata-Karon, said foreigners often ignore the lifeguards' warnings and have even become violent.
"We always try to warn people but sometimes fights break out with those who don't understand English. They end up ignoring us," said Mr Uten.
"Things got so bad last year with people ignoring us that the police ended up getting involved to prevent people getting in the water. I'm thankful to the police for their help but they have better things to do so we try not to get them involved," he said.
If people really want to swim, they should do so near lifeguard stations, which are marked by yellow and red flags, Mr Uten advised.
He also warned against wearing long-sleeved shirts and jeans in the water, as the clothes become heavy and make it difficult to swim.
Mr Prathaiyut repeated his plea for tourists to obey red-flag warnings at beaches, stressing that even though the lifeguards are well trained to handle the risks, they may not be able to save every single swimmer that ignores the flags.
— Chutharat Plerin


Read more headlines, reports & breaking news in Phuket. Or catch up on your Thailand news.
Fourteen kilograms of marijuana seized in pre-Songkran drug crackdowns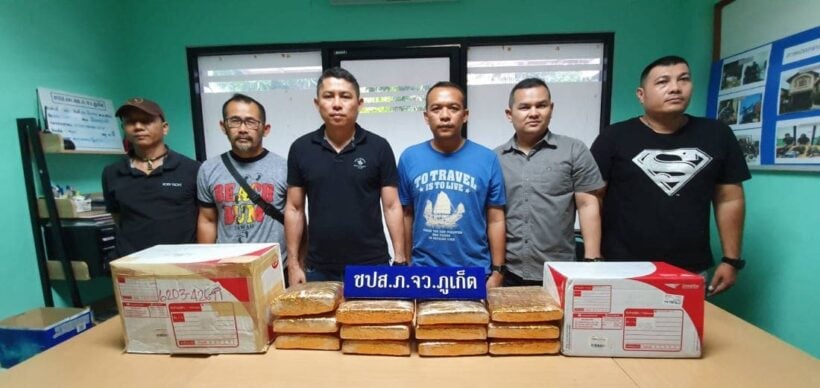 Phuket police have sized a total of 14 kilograms of marijuana in three separate cases, including intercepting parcel post yesterday. It's all part of the annual pre-Songkran drugs crackdown.
Phuket Provincial Police have seized a parcel box sent via Thai Post in Rawai where they found 12 kilograms of marijuana. Police are now tracking down the sender.
In the second case police have arrested 46 years old Kamon 'Noom' Teeratrakunchai in Wichit. Police seized one kilogram of marijuana inside a Kerry Express parcel box. The suspect has been charged with illegal possession of a Category 5 Drug.
And in the third case Patong police arrested a suspect near a market on Bangla Road in Patong. Police seized one kilogram of marijuana during that arrest. That suspect has also been charged with illegal possession of a Category 5 Drug.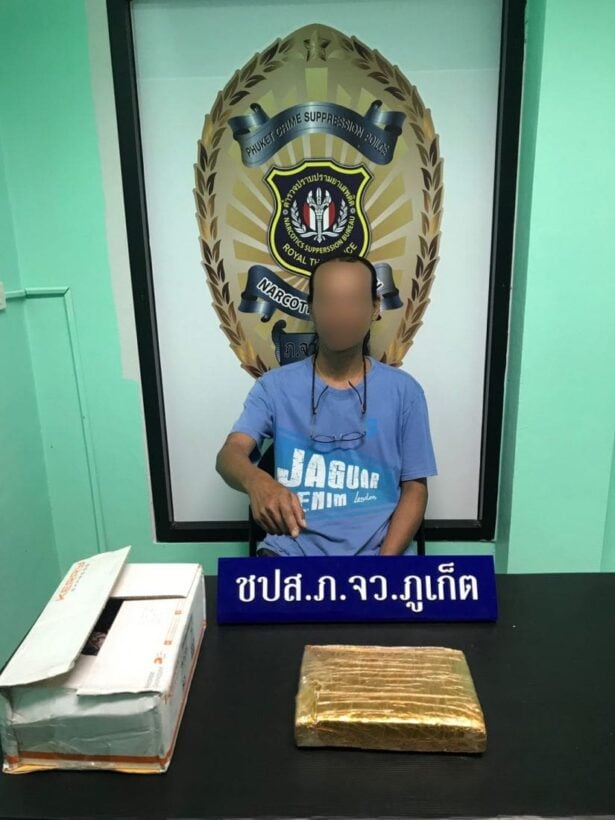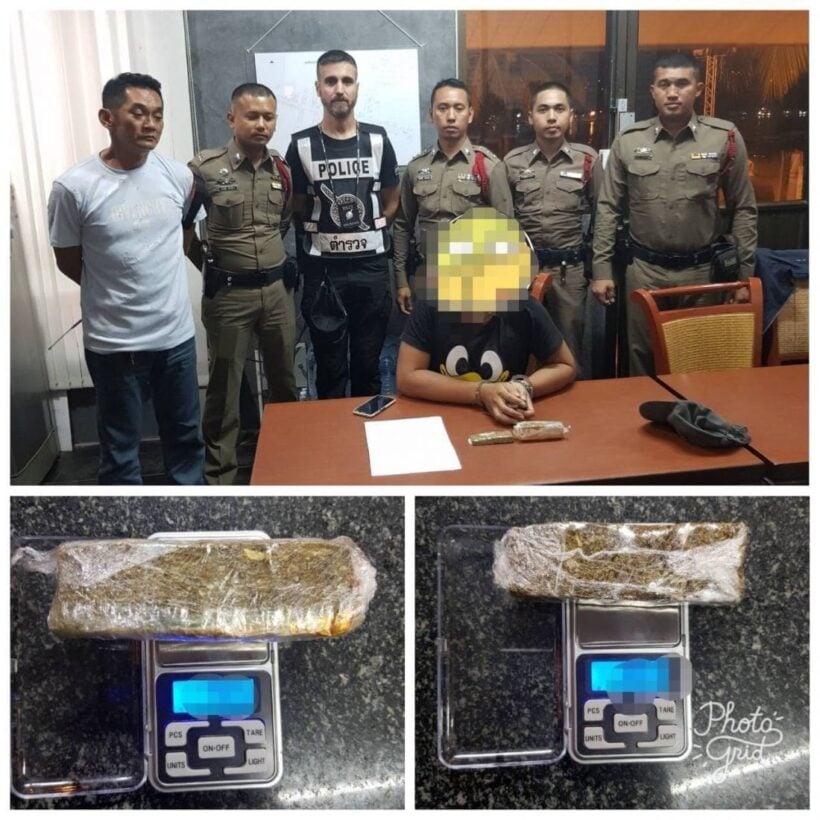 Emergency crews participate in fire drill at Phuket airport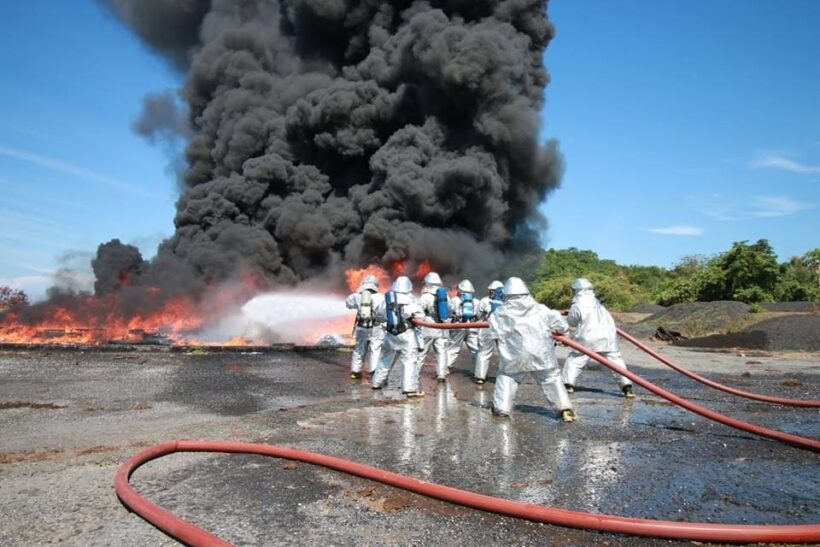 PHOTOS: The Phuket International Airport
Phuket International Airport emergency crews battled fake fires near the main runway today.
Firefighters and rescue workers were deployed on the tarmac as part of regular drills aimed at improving response times and emergency response efficiency. This was the first such drill at the airport this year.
Observing officials reported that the emergency crews were timely and effective in their response during the exercise. The drills follow a standard of the National Fire Protection Association (NFPA) and are carried out periodically to check on preparedness for various emergencies.
No flights were reportedly affected by the drill.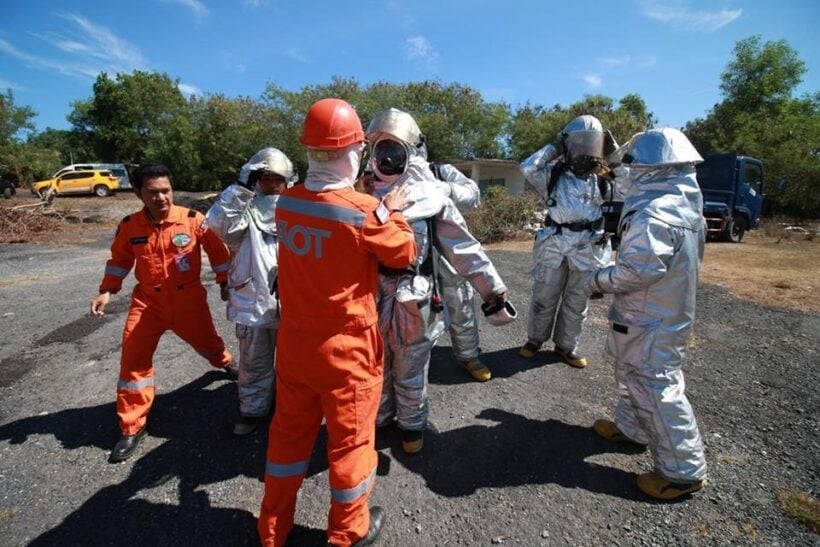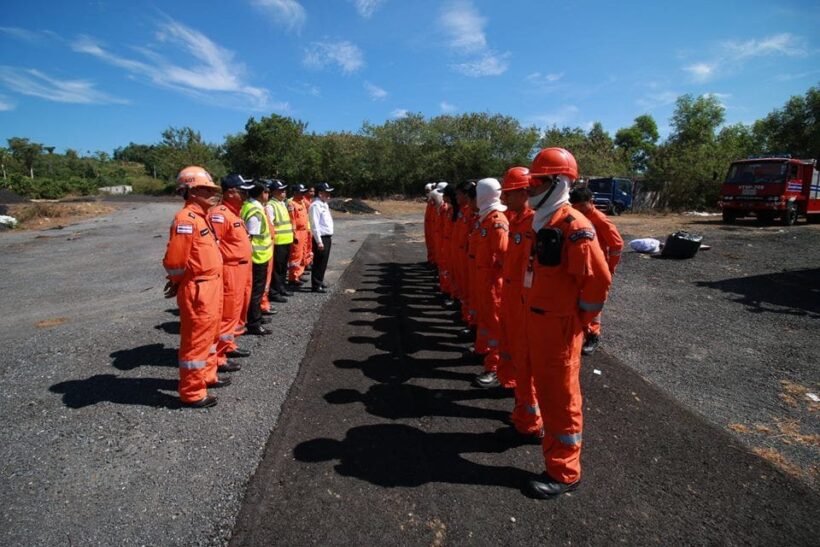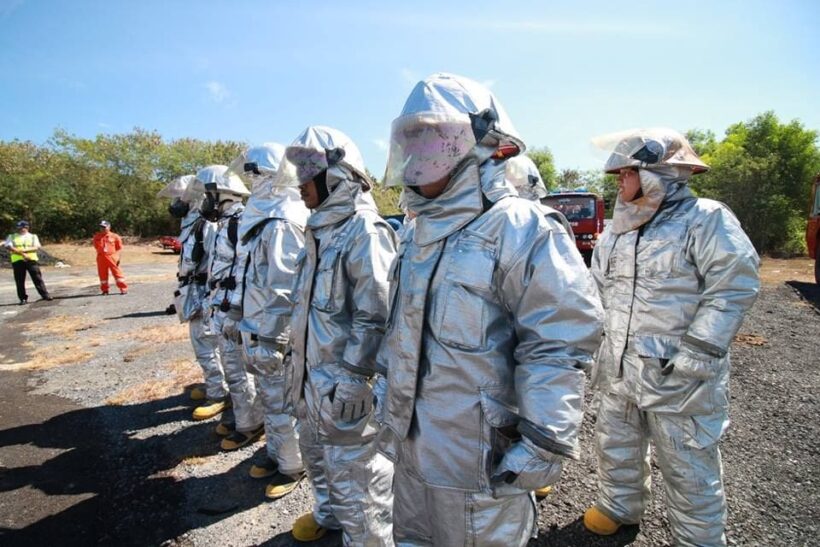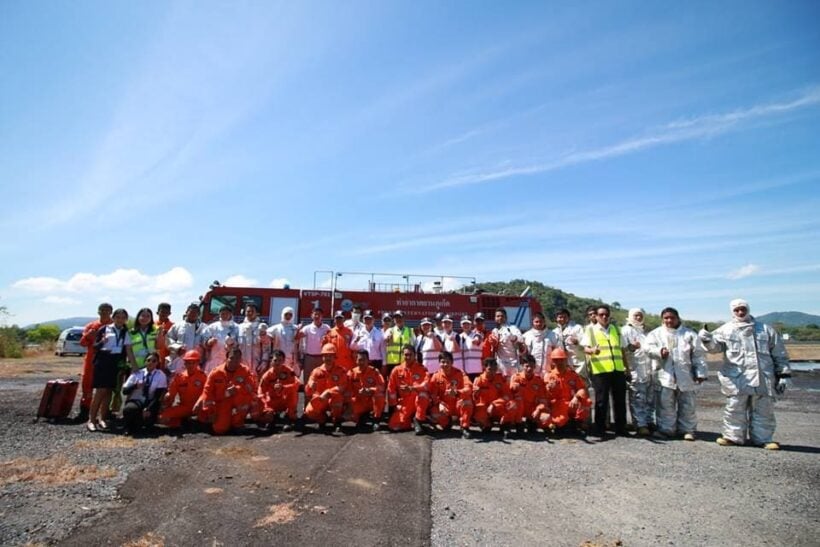 Power outage in parts of Chalong tomorrow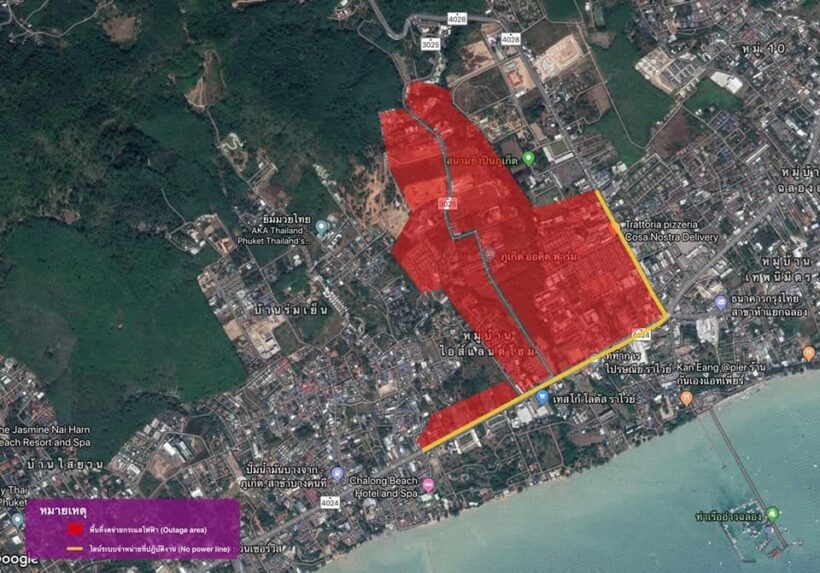 PHOTO: PEA
Residents of Chalong should be aware that there is a scheduled power outage from 9am to 4.30pm tomorrow (Tuesday) as the Provincial Electricity Authority (PEA) continues its work on high power voltage systems in the area.
The blackouts will affect the areas from the Shell petrol station on Patak Road to Bayshore law office opposite Chalong Beach Hotel on Wiset Road.
As always, the PEA apologises for the inconvenience.
For more information contact the Operations and Maintenance Department of the Provincial Electricity Authority on 07 652 1099 (24 hr)