Finance: Impact of gap years on your finances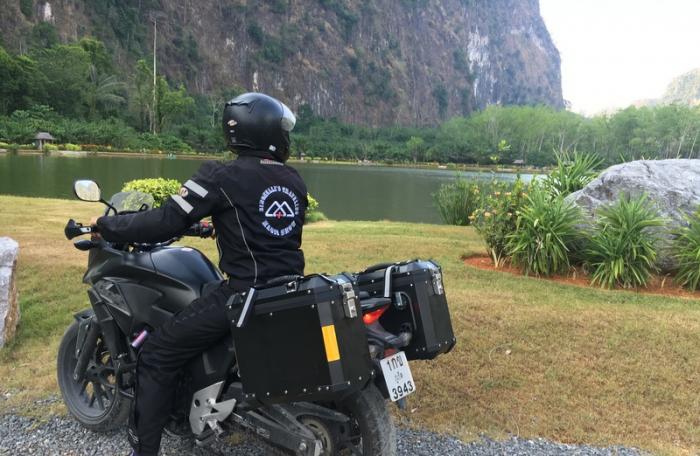 PHUKET: As the Phuket Gazette's managing editor is imminently departing on his possibly crazy adventure to wherever the dice will take him, I thought it might be a good time to discuss gap years and how they tie in to your long-term financial well-being.
There are two main types of gap years. The first is either before, or immediately following a university degree, and the other is mid-career and typically known as a sabbatical.
Gap years during university studies are very common in Europe, but not so much in America. In fact, even though I did take gap years myself, travelling around the United States and living out of campsites and a converted van, it is not something that is encouraged. Typically, the fast-paced American culture views time off for traveling simply as a waste of time. I obviously disagree, for reasons I will list later on.
Taking a sabbatical mid-career is a little trickier from a financial perspective if you already have many fixed overhead costs in life. Obviously most of these tend to arrive with marriage and children, but taking a gap year and bringing the family along is something I intend to do myself in the future. I consider it one of the best investments in my children's education that I will make. So how do these gap years fit into life planning and affect our overall financial trajectory in life?
From a purely mathematical perspective, it would appear on the surface that a gap year is usually a total financial loss. Very rarely does anyone work above and beyond what is needed to finance the trip, if they even work at all. Many live off of savings during this period. So there's not only opportunity costs associated with losing your income during the period, there is also often a chunk of savings wiped out in the process. The benefits mathematically are very difficult to quantify, so it appears on the surface to be a loser.
However, the benefits often come over the long term. For myself, a benefit of travelling the US during university made me more mature and ready to settle down when I got back into studying. This allowed me to graduate at the top of my class. I also developed a love of travel and a desire to explore, which led to me taking some of my most successful risks in life.
My second gap year came when I was burning out from trading. Initially I intended to spend a year in Thailand, teaching mainly to get a visa and earn pocket change, before going to do my MBA and switch into a different side of business back in the US. Well, that was eleven years ago.
I did leave for my MBA after a year, but I came straight back here and never left Thailand again.
My entire life here, with a wife and children, is the result of a gap year. How can you put a price tag on your entire life working out beyond your dreams?
It may be that my experience leaves me slightly biased about the value of gap years, but anybody will gain from meeting new people, experiencing new cultures, overcoming adversities, reflecting on life and making personal changes. In the long run I don't think anyone has ever regretted a gap year unless they experienced some kind of crisis. Financially speaking, I have never come across anybody who said "If only I hadn't taken that gap year, my retirement would be so much better".
David Mayes MBA resides in Phuket and provides wealth management services to expatriates around the globe, focusing on UK pension transfers. He can be reached at david.m@faramond.com or 085-335 8573. Faramond UK is regulated by the FCA and provides advice on pensions and taxation.
— David Mayes
Keep in contact with The Thaiger by following our
Facebook page
.


Do you need help with your business? Are you searching for a new job? Or an employer looking to hire? Try JobCute today.

Thai Airways under pressure to deliver workable business plan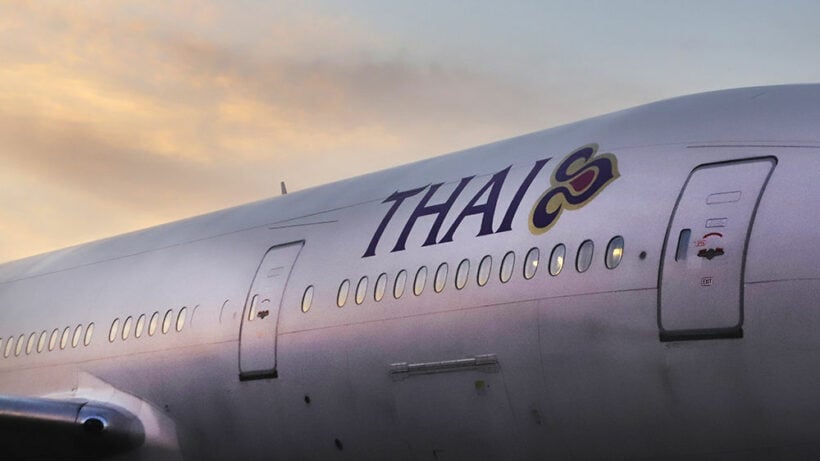 Thai Airways is coming under more pressure, after being given 30 days to deliver its new rehabilitation and business plans.
Thaworn Senniam, the Deputy Transport Minister, gave the instruction yesterday while meeting with the executive of the national carrier for an update on its financial status.
He says the business plan must provide clear information on how the fortunes of the airline can be turned around, with a focus on making it profitable once more, while improving customer satisfaction.
The order comes after Thai Airways President, Sumeth Damrongchaitham, denied last week that the airline was experiencing a liquidity crunch, claiming it had sufficient cash flow "for present and future operations".
Minister Thaworn has previously said he does not believe Thai Airways' existing rehabilitation plan will help it succeed in a turnaround. He has also ordered a monthly progress report on the carrier's plans to buy new aircraft.
In September, the directors of Thai Airways asked the Executive Board to review a plan to order 38 additional aircraft, worth a total of 156 billion baht.
According to their second-quarter 2019 filing to the Stock Exchange of Thailand, Thai Airways and its subsidiaries reported a net loss of 6.878 billion baht, compared to a loss of 3.086 billion baht over the same period last year.
SOURCE: The Nation
Keep in contact with The Thaiger by following our
Facebook page
.
World Economic Forum says lack of critical thinking in Thailand affecting competitiveness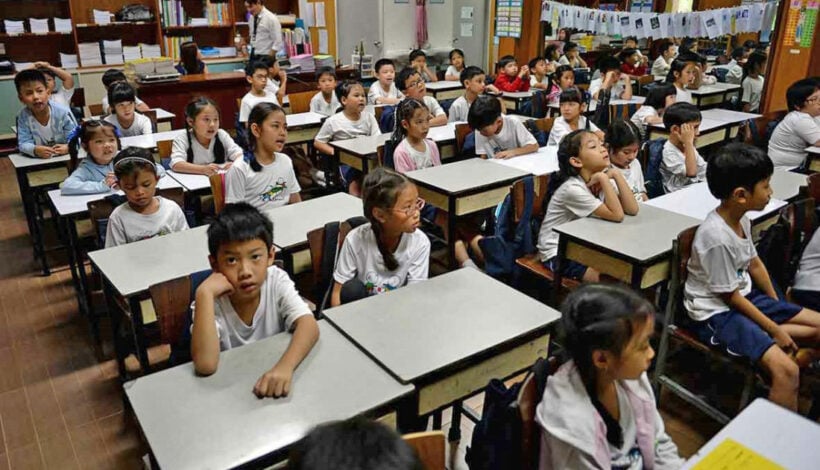 PHOTO: AFP
Thailand's competitiveness ranking has dropped two places in the Global Competitiveness Index just released by the World Economic Forum (WEC) in Switzerland. The country has dropped from 38 to 40 out of a total of 141 global economies ranked.
The WEC claims that a lack of critical thinking in teaching in Thailand, along with its failure to dominate in any markets, plus its unsafe drinking water, is affecting the country's competitiveness.
The Nation reports that Singapore has come top in the ranking, overtaking the U.S. and Vietnam has shot up 10 places to 67.
The deputy secretary general to the PM for political affairs, Kobsak Pootrakool, responded to the findings, saying that as other countries improved their rankings, Thailand needed to work harder to ensure their progress didn't cause it to slip backwards.
"It's like a running competition – if our pace is slower, others will overtake us, so we have to run faster."
The dean of the Chulalongkorn Business School, Assistant Professor Wilert Puriwat believes he knows what the country must do to improve competitiveness.
"The survey found that skills among new university graduates have declined, especially in the area of critical thinking. We've failed the exam and it can't be fixed by simply retaking the test – we need to restart learning."
Assistant Professor Wilert says Thailand needs to change the way students are taught, adding that the country's score on critical thinking in the classroom was the world's lowest at 37 out of 100 points. Finland comes first, with 89 points.
Wilert points out that Thai students routinely perform poorly on tests compared to foreign counterparts, which can be blamed on an old-school reliance on rote learning through memorisation.
The WEF is urging Thailand to adapt a model that encourages creative and critical individual thinking in the classroom instead. It also recommends improvements be made in staff training in Thailand, and more fostering of digital skills.
SOURCE: The Nation
Keep in contact with The Thaiger by following our
Facebook page
.
Samsung Electronics flags 56% fall in third quarter profits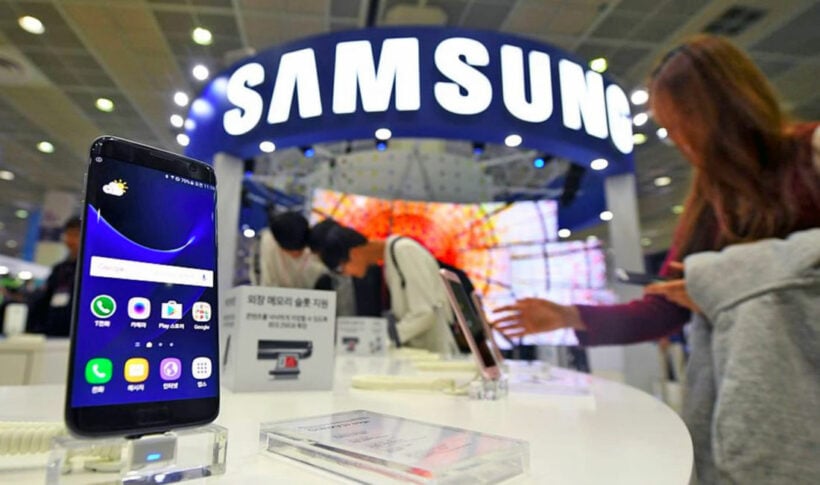 "Samsung took advantage of the US trade ban against Chinese rival Huawei."
PHOTO: CNBC
Samsung Electronics says it expects operating profits to drop more than 50% in Q3 amid a continued slump in the global chip market. Operating profits for July to September was expected to reach 7.7 trillion won (US$6.4 billion), down 56.2% from a year earlier – this from the world's largest maker of smartphones and memory chips.
It marks the fourth consecutive quarter in which the South Korean tech company has recorded a drop in profits in the face of falling semiconductor prices and weakening demand for its mobile devices. Sales for the third quarter were expected to drop 5.3% from the same period last year.
The South Korean tech titan leads the global smartphone market with a 23% share of the sector, trailed by Chinese competitors Huawei and Oppo, with Apple in fourth place, according to sales tracker IHS Markit.
Samsung withholds net profit and sector-by-sector business performance until it releases its final earnings report, which is expected later this month.
The firm is the flagship subsidiary of the giant Samsung Group, by far the biggest of the family-controlled conglomerates that dominate business in the world's 11th-largest economy, and it is crucial to South Korea's economic health. Analysts voiced optimism for the coming months, noting that falling inventory levels for semiconductors – which account for more than half of Samsung's profit – will help stabilise chip prices after double-digit drops this year.
Sujeong Lim, an analyst at Counterpoint Research, said, that in the mobile business, Samsung took advantage of the US trade ban against Chinese rival Huawei, "replacing a strong competitor in crisis" with its mid-to-low tier Galaxy A handsets.
"The new A series has turned out to be an effective weapon to take share from its Android competitors."
Samsung appealed to high-end users with the launch of its first foldable smartphone last month after faulty screens forced an embarrassing delay in April. The firm also rolled out its flagship Note 10 devices which analysts say have sold far better than its previous models, giving Samsung a much-needed boost in its mobile sales.
The premium smartphone market has grown fiercely competitive and overall sales have cooled as a lack of major innovation has caused people to wait longer before upgrading to new models. Samsung has also been caught up in a trade war between Japan and South Korea stemming from World War II disputes.
The row saw Tokyo impose tough restrictions on exports crucial to South Korean tech giants in July, and Samsung vice chairman Lee Jae-yong – who called the situation a "crisis" – has visited Tokyo to secure materials. Adding to Samsung's woes, Lee is currently facing retrial over his role in a massive corruption scandal that brought down former president Park Geun-hye.
He was initially jailed for five years in 2017 on multiple convictions including bribery, which was reduced to a suspended sentence on appeal, only for the Supreme Court in August to order a retrial.
SOURCE: Agence France-Presse
Keep in contact with The Thaiger by following our
Facebook page
.