Phuket
Phuket land titles eating away at national park to be revoked, says Navy Commander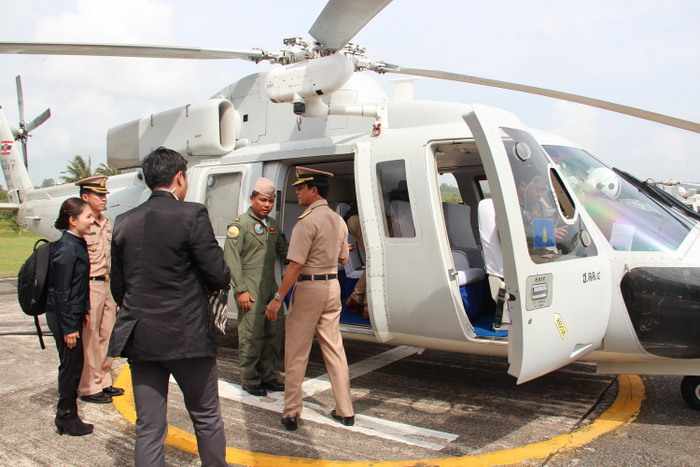 PHUKET: The ownership of 89 plots of land in Sirinath National Park is in the process of being revoked, confirmed the head of the Royal Thai Navy yesterday.
The plots encompass a land area of 1,200 rai, said Capt Petcharat Teanjan, speaking on behalf of Royal Thai Navy Commander Narong Pipathanasai.
The land is all held under SorKor 1 "claim certificates", which contain only a brief written description of the land boundaries without any survey, Capt Petcharat said.
Those who possess a SorKor 1, which shows the shape and size of the relevant plot, are entitled to use the land.
"This kind of land-use document does not specify exactly where the land boundaries are geographically located. However, the borders have clearly been illegally extended and many plots now overlap," Capt Petcharat said.
The land document details will be handed over to the chief of the Land Office in Bangkok, who has the authority to rescind the documents.
Officials intend to check all 3,000 SorKor 1 documents that have been issued in Phuket, Capt Petcharat added.
In addition to touring the park by helicopter, the admiral is visiting the island's waste treatment facilities today at Saphan Hin and being briefed on the illegal taxi cleanup.
— Athip Karndee