Phuket hotel reimburses robbed Aussie tourists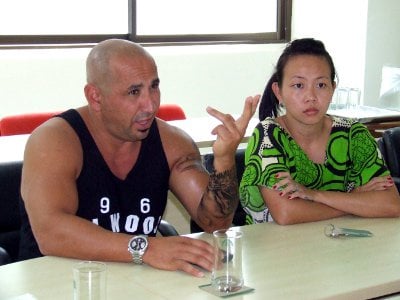 PHUKET: The management of a Phuket hotel agreed to pay some 150,000 baht in compensation to an Australian couple who claimed their room safe was robbed of 255,000 baht.
Australian tourist Jim Nagi, 44, said he first noticed cash missing from the safe in his hotel room at the Andaman Beach Suites Hotel in Patong on December 8.
"At first, I thought I lost about 700 Australian dollars from the $A12,000 that was in the safe, but I wasn't sure so I did not report it to the hotel," he told the Phuket Gazette.
"Later, on Monday [December 12], I tried to open the safe with the combination code. I tried twice, but I couldn't open it, so I went down to inform the receptionist, who used the master key to open the safe. That's when we found that $A7,500 had gone," he said.
He reported to theft to Patong Police that day, but had heard nothing since, he told the Gazette yesterday.
The couple, who checked in to the hotel on December 4, moved into another room the next day.
The hotel owner agreed to pay the Aussie tourists half the $A7,500 after meeting the couple yesterday morning.
Mr Nagi's partner, Sharyna Wong, 30, said, "We first met the hotel manager on Saturday [December 10], and he implied that we made up the story so we could claim the money back on insurance. I explained to him that if we claimed this on insurance, we would get only $A250 back.
"Besides, we came here for a holiday. We don't want to spend time making reports to the police and having discussions about this. It's a waste of our time," she said.
At yesterday's meeting, Thuwanan Peanawan, director of rooms at the hotel, told Mr Nagi that the hotel management was "still not comfortable" with the incident and were questioning all staff, including maids and receptionists on duty around the time the money was reported stolen.
"It seems nobody knows anything about this," he said.
However, one of the hotel receptionists told the Gazette, "Mr Nagi brought people from outside to stay in the room without our permission and we are not sure whether one of them stole his money."
During the meeting, it was discovered that the hotel CCTV security camera installed on the floor where the couple was staying was "misaligned".
"The CCTV camera was pointing too high. It could show the elevator doors opening and closing, but we couldn't even see if any people were inside. Besides, the CCTV camera showed just a part of that floor. We could not see who was using the staircase," Ms Wong told the Gazette.
As part of the agreement made yesterday, Mr Nagi, who paid for the hotel room in advance as part of a tour package, will pay only half of his room service charges and only half of all other extraordinary expenses added to his bill.
Mr Nagi told the hotel owner that although he was dispirited by the incident, he would be back to stay at the hotel next year. Ms Wong asked for the CCTV camera to be repositioned for better security.
The couple departed Phuket for Australia aboard a 6pm flight yesterday.
— Atchaa Khamlo


Read more headlines, reports & breaking news in Phuket. Or catch up on your Thailand news.
Boat Pattana's Cherng Talay villa project reports strong pre-sales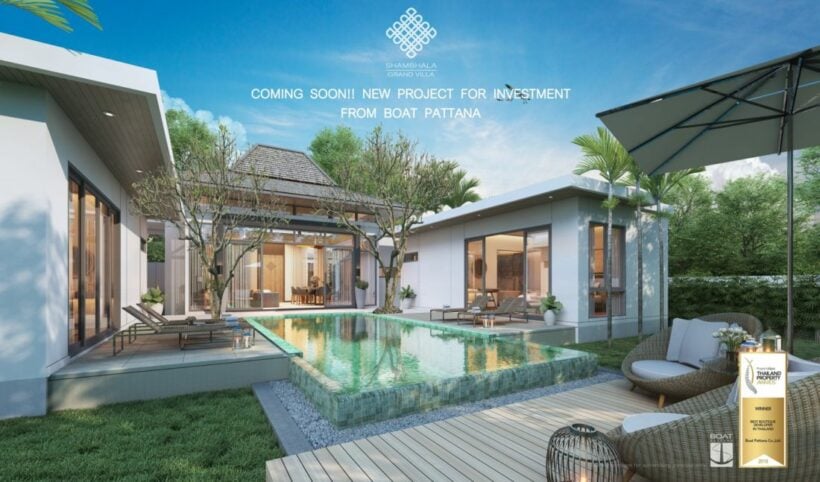 Thai developer Boon Yongsakul's latest development Shambala Grand Villa in Cherng Talay is experiencing strong pre-launch sales. With 22 available units, the Boat Pattana group has already reserved 17 units.
The landed properties feature two bedroom pool villas with land plots ranging from 300 to 600 square metres. Property management is through an affiliated company and buyers are offered a 6% guaranteed return on their investment – a fairly standard inducement in modern Thai new property sales.
Pricing for a fully furnished units starts at 16.9 million baht. Freehold and leasehold options are available.
Cherng Talay has become the latest 'next big thing' in Phuket property with the new Blue Tree Phuket waterpark opening sometime mid-year, Central's new concept retail development called Central Porto de Phuket and countless new condo and inland hotel developments.
Boat Pattana's other developments include the nearby Cherng Talay's Boat Avenue. For more details email boon@boatpattana.com
New Zealander found hanged in Patong hotel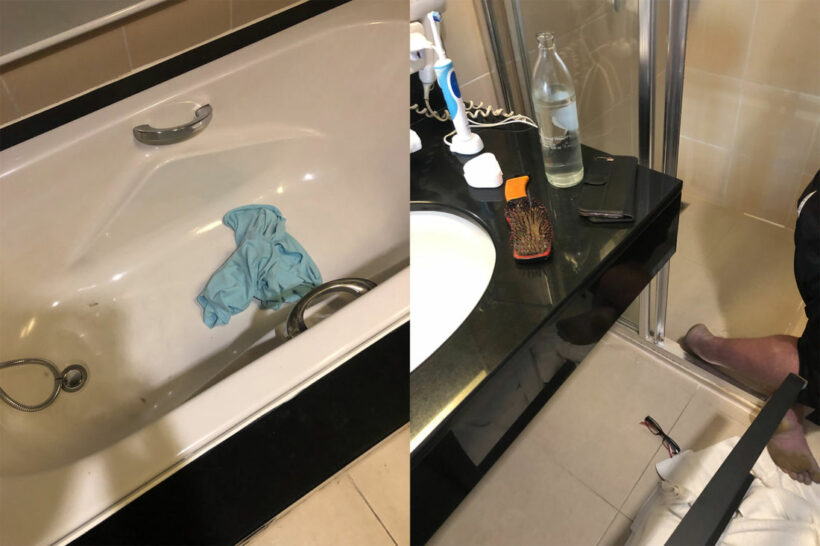 A New Zealand man has been found hanged in a room at a hotel in Patong.
Patong Police were notified the incident at the Deevana Plaza Hotel on Rat-U-Thit 200 Pi Road in Patong yesterday at 4pm.
Police and emergency responders arrived at the hotel room to find the body of a foreign man who was later identified as 49 year old Darrin John Pakenham from Auckland. He was found hanged using a belt inside the bathroom. Police report no signs of a struggle on his body. His body was taken to Patong Hospital for further examination.
The family of Mr. Pakenham raised the alert when they were unable to contact him. Staff went to check the man's room when they discovered him hanging in the bathroom.
The man's passport and phone were still in the room, along with 2,120 baht in cash, plus a small amount of Malaysian currency.
Police are continuing their investigation.
If you or anyone you know is in emotional distress, please contact the Samaritans of Thailand 24-hour hotline: 02 713 6791 (English), 02 713 6793 (Thai) or the Thai Mental Health Hotline at 1323 (Thai).
Central's new Suvarnabhumi lifestyle centre set to open late August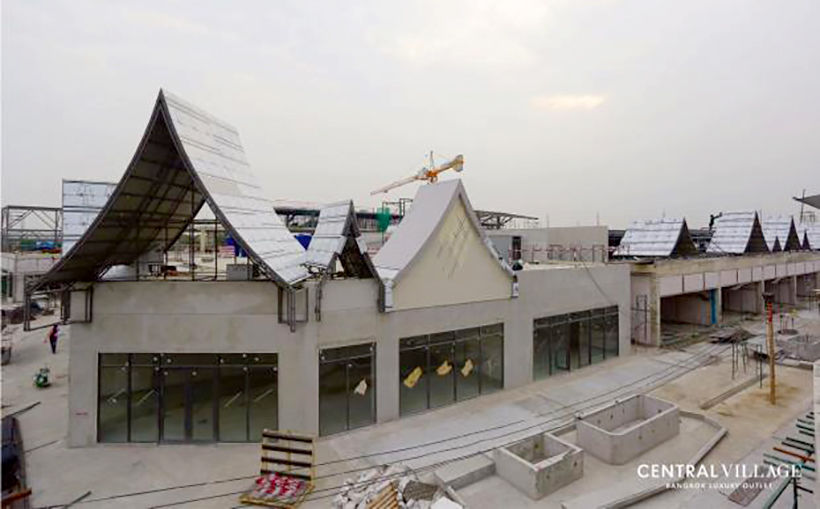 PHOTO: Central Pattana
Central Village, a new luxury retail outlet situated near Suvarnabhumi International Airport, is 70% finished. Wallaya Chirathivat, deputy chief executive of Central Pattana, says the new lifestyle shopping precinct is scheduled to open on August 31.
Central says that retail space in Phase 2 have now opened after Phase 1 of the retail development was totally booked. They report 65 brands have already booked their space in the new development.
Central says the new space is designed with a primary target audience of 25-40 with a monthly income exceeding 50,000 baht.
Ms Wallaya said in the Bangkok Post… "We aim to attract over 10 million Thai and foreign shoppers in the first year. World-renowned tourist destinations such as Britain, Japan and Hong Kong have their favourite outlets for tourists, and soon Thailand will be proud of Central Village. It will become a must-visit shopping destination to complete your trip."
Central Pattana also have a new Central concept store rising out of the ground in Cherng Talay, Phuket, between the Cherng Talay police station and Boat Avenue, on the east side of the road. It will be called Central Porto de Phuket.