Phuket
Phuket gov's social media imposter sparks security concerns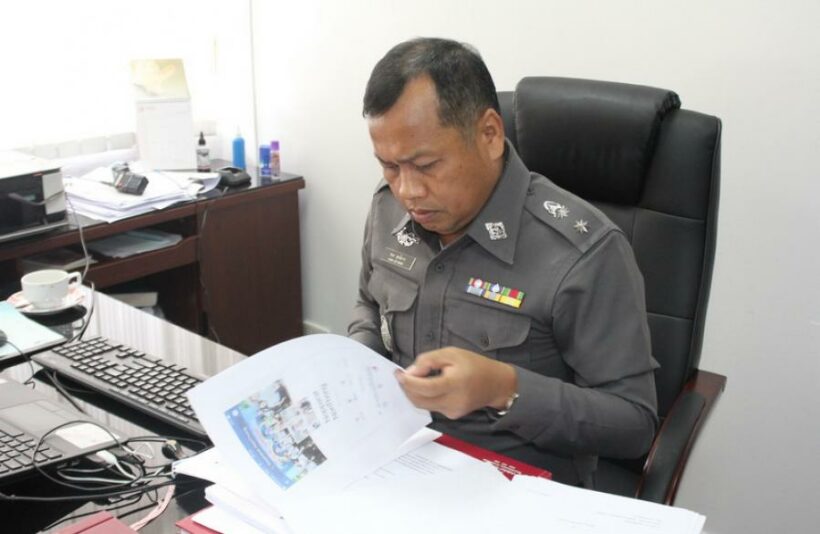 PHUKET: Cyber security and Facebook seem to be the hot topics this week as Phuket police hunt for a Facebook user who made a fake profile with a name closely resembling the Phuket Governor's and used his picture to impersonate him.
The suspect also asked several high-ranking Phuket officials to transfer money to his account.
The Facebook account was set up under the name Nopparat Nonthong, which is similar to the governor's name, Norrapaht Plodthong. The user also added many local officers and some media outlets to his profile.
Last week, the user added Srisoonthorn Mayor Worrawut Songyot and asked to 'borrow' 25,000 baht for his daughter's friend. He also provided an account number and promised to pay the money back later.
The mayor got suspicious and called the governor to confirm, which is when he found out about the fake profile.
"Even though the user did not end up getting any money, we cannot ignore this kind of case," said Governor Norraphat.
"This person is using my name for a scam, which is very risky for me as well as the other party. We are doing everything in our power to find the perpetrator," he added.
The governor ordered his representative, Suthee Kiridej, to file a complaint at Phuket City Police Station.
"Beside taking action on my case, I have asked police to keep a closer eye on all such cases. I also urge the public to be careful when using social media," said Gov Norraphat.
Lt Col Somchai Nooboon of the Phuket City Police accepted the case and vowed to do his best to find the suspect.
"We are now checking the bank account number that the user sent, the IP and every detail that we can get from Facebook. We will also call Mayor Worrawut to question him further," said Col Somchai.
Phuket City Police Superintendent Komol Osiri warned the public to be careful when using social media.
"Make sure that the person you are talking to is really who he or she says they are, especially when money is involved," said Col Komol.
"We can always help you if you file a complaint, but the best thing to do is to prevent such incidents from happening by being smart and vigilant when using social media," he added.
Facebook has made the headlines in Thailand lately as the National Broadcasting and Telecommunications authority (NBTC) last week gave Facebook Thailand until 10am on May 13 to take down 131 URLs with content deemed insulting to the monarchy or threatening "national security".
Prime Minister Gen Prayuth Chan-o-cha later said that his government had no authority to suspend the operation of Facebook in Thailand and that the only thing they could do was to seek court orders addressing the specific URLs and have social media providers cooperate by blocking those web addresses.
So far, the URLs have not been taken down and Facebook remains accessible to Thai users.
Additionally, a global cyber security threat that affected 200 computers in Thailand has also impacted more than 200,000 users in 150 countries worldwide. Europol revealed that the ransomware, named 'WannaCry' , presented a cyberattack that was 'unprecedented'.
Surangkana Wayuparb, chief executive officer of the Electronic Transactions Development Agency said that the basic problem on all the infected computers had been fixed and all were functioning normally after technicians followed the advice provided by Thailand's Computer Emergency Response Team.
Additional reporting by The Nation.
— Kritsada Mueanhawong