Phuket
Phuket gets boost at Le Mans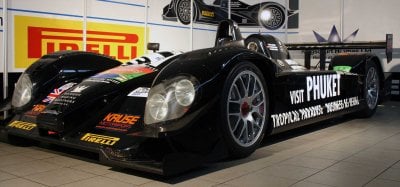 LE MANS, FRANCE: The message that Phuket is still a tropical paradise, and very much open for business, will be taken to a worldwide audience of motor racing fans next weekend, emblazoned along the side of one of the powerful cars racing in the famed Le Mans 24 Hours race.

The car has been entered by Kruse Motorsport, whose Team Director, Ian Mitchell, is also a Phuket-based entrepreneur and property developer; his company is developing the Paradise Bay Marina on Cape Yamoo on the east coast.

This weekend (June 18-19), Mr Mitchell will be one of three drivers for the Kruse entry in the Le Mans 24 Hours – arguably the world's most famous sports car endurance race.

The other drivers of the Judd-powered Courage C65 race car will be fellow Britons Phil Bennett and Tim Mullen.

Although new to endurance racing, Kruse Motorsport have racked up a number of high placings, including second in their class at their ALMS (American Le Mans Series) deebut at Sebring, Florida, in March as well as holding 13th overall in Germany's Nurburgring 24-hour race in May before mechanical failure cost them valuable time.

In addition to promoting Phuket at Le Mans, Kruse Motorsport will donate a percentage of the revenue garnered from sponsorship slogans on the 3.4-liter V8, 550hp endurance racer to tsunami relief projects, in conjunction with the Rotary Club of Patong Beach.

Mr Mitchell said, "Le Mans is a huge event and gets massive global coverage, so if we are running well and are competitive during the race, we will have fantastic media coverage and TV exposure for Phuket."

The Le Mans 24 Hours begins at 4 pm Phuket time on June 18.