Phuket
Phuket flash flood, landslide warning in effect, but bright skies ahead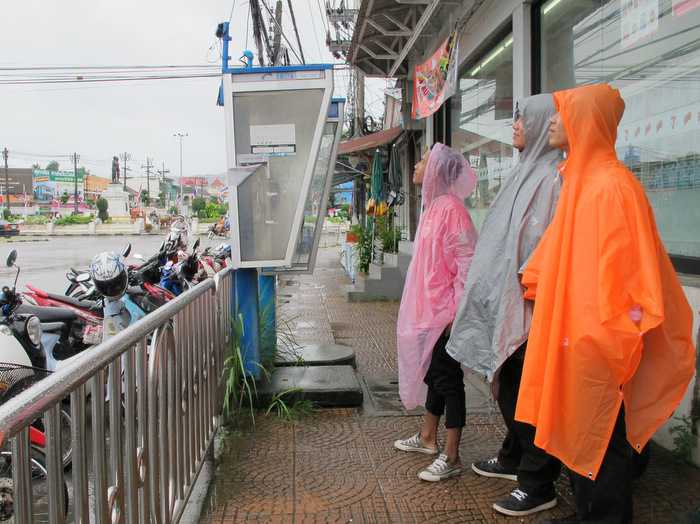 PHUKET: The flash flood and landslide warning issued for Phuket last Friday is still in effect, though local officials have appealed for people to not panic over the current wet weather.
"The warning was sent to every local authority as a precaution, to advise people to beware of flash floods and landslides in risk areas," said Weera Amnuayporn, acting director of the Phuket Disaster Prevention and Mitigation (DDPM) Phuket office.
"We have received reports of some flash floods, which quickly dissipated. We have yet to receive any reports of landslides."
In the meantime, small boats are urged to stay ashore.
"Boat operators know better than us when they can and cannot put to sea," Mr Weera said. "Please do not risk lives in this kind of weather, especially boats carrying tourists."
Regardless, Mr Weera urged people to report any floods or landslides to his office at any time by calling 076-218444.
Suntad Panbanpeaw, director of the Thai Meteorological Department's Phuket office, explained that the current spate of downpours was due to a series of low-pressure cells off the southwest coast.
"I have heard that some people are afraid that this will develop into cyclone. Please do not panic; it is just a low-pressure system off Phuket," he said.
"The conditions are expected to improve slightly on Thursday. The cells will soon be gone."
— Chutharat Plerin