Phuket chosen for experiment in bureaucracy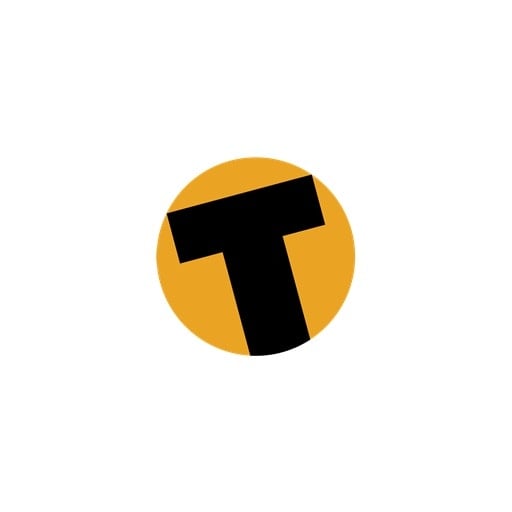 PATTAYA: Phuket is one of five provinces chosen for a one-year experiment in bureaucracy that will see them run, not by governors, but by Chief Executive Officers (CEOs) who will have much greater autonomy. At a seminar on bureaucratic reform in Pattaya over the weekend, Prime Minister Thaksin Shinawatra proposed the idea of provincial CEOs with greater flexibility to manage local administrative affairs. Governor Pongpayome Vasaputi told the Gazette, "Phuket is ready to try out the new management approach because it has good economic potential. It also has a skilled and knowledgeable workforce, and strong local elected bodies." The CEOs will have the final say on provincial budget management and the transfer of bureaucrats within the province. In addition, they will report direct to the Prime Minister. Under the current system, provincial governors report to the Ministry of Interior, which also dictates budget policy and decides on transfers of officials. Interior Minister Purachai Piemsomboon told the seminar that the CEOs would not necessarily be appointed from within his ministry, but might come from anywhere in the Thai Civil Service. The general consensus in the Thai bureaucracy, Purachai said, is that it is time to try out a "broader" style of provincial government. The Cabinet is expected to approve the selection of the provinces earmarked for the pilot program this month, and the experiment will begin on October 1. The names of the five CEOs are expected to be announced by the end of this month. The five provinces were chosen on the basis of income and population, or because they have problems with illegal labor and border issues that are representative of similar problems in other provinces. The other four provinces chosen are Srisaket in the Northeast, Lampang in the North, Chai Nat in Central Thailand, and Narathiwat in the South.


Read more headlines, reports & breaking news in Phuket. Or catch up on your Thailand news.
UPDATE: Water truck driver presents himself to police after motorcycle death on Kata hill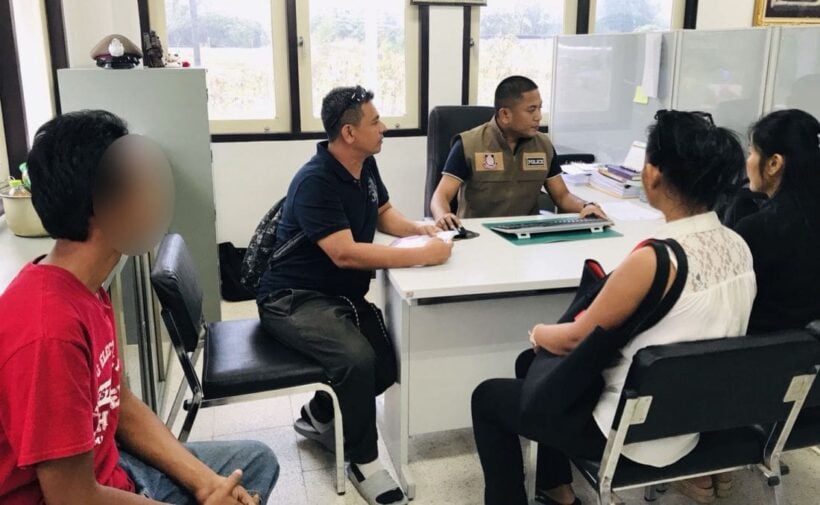 A water truck driver has presented himself to Karon Police after yesterday's road accident on Kata Hill that killed a female motorcycle rider.
She died after skidding on oil spilled on the road, falling off the motorbike and being crushed by a water truck in Kata last night. Two others motorists following being also crashed and sustained injuries.
Read more about yesterday's incident HERE.
This morning the water truck driver, Apichart Sripan, has himself to Karon Police for questioning over the incident.
Karon Police report that a drug and alcohol test has been conducted returning a zero result. But he has been charged with reckless driving causing injury and death.
In our earlier report, police say witnesses report the truck stopped 100 metres down the road. They say the driver got out of the truck to inspect the wheels. Witnesses tried to take photo of him but he got back into his truck and sped away.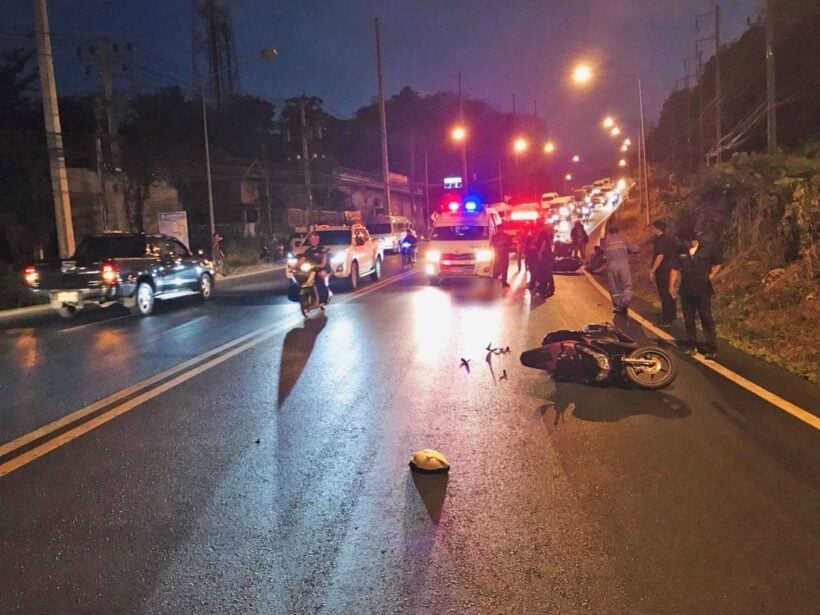 68 Ridley's sea turtles hatched on Phang Nga beach – VIDEO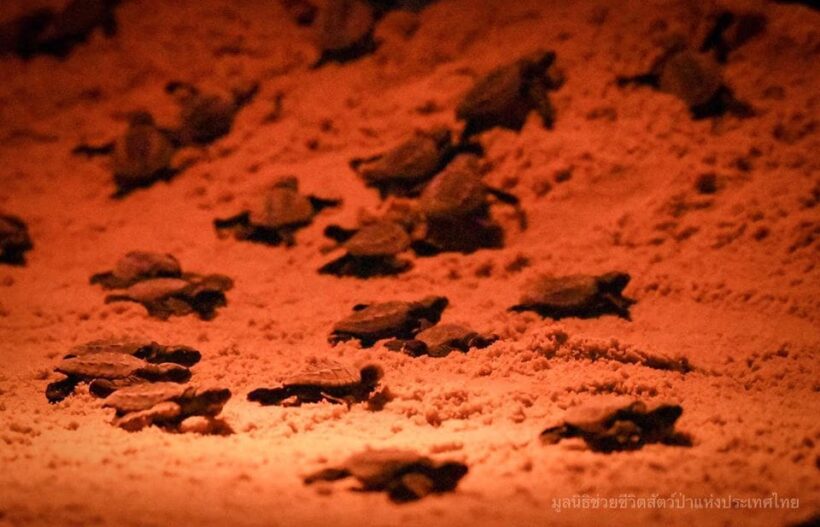 PHOTOS/VIDEO: The Wild Animal Rescue Foundation of Thailand
68 Ridley's baby sea turtles have hatched on Tha Sai Beach in Thai Muang, Phang Nga and made their way to the sea last night.
Ridley's sea turtles, a protected species in Thailand, have returned recently to Phang Nga beaches to breed over the past few months following a 23 year absence.
Read more about the return of the Ridley's turtles HERE.
Last night 68 baby Ridley's sea turtles, from 81 eggs survived, hatched and headed straight for the Andaman Sea. Two of them didn't hatch and 11 eggs weren't fertilised.
Bon voyage little turtles!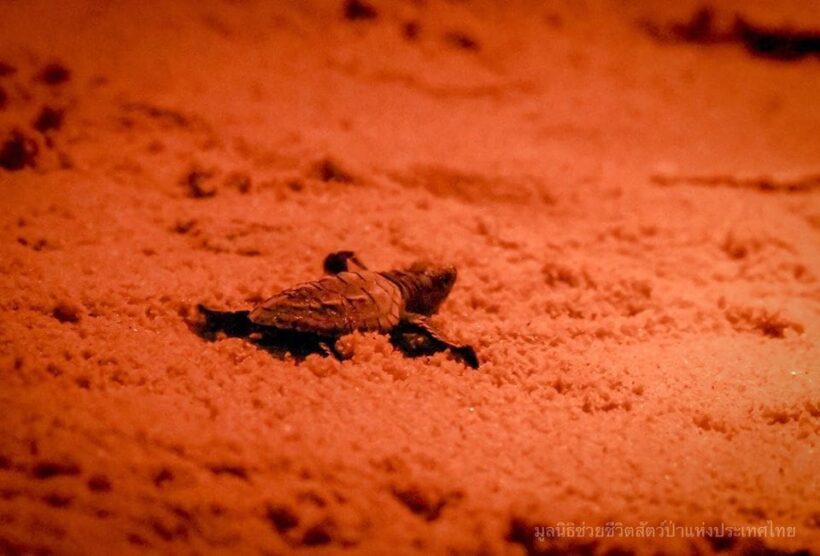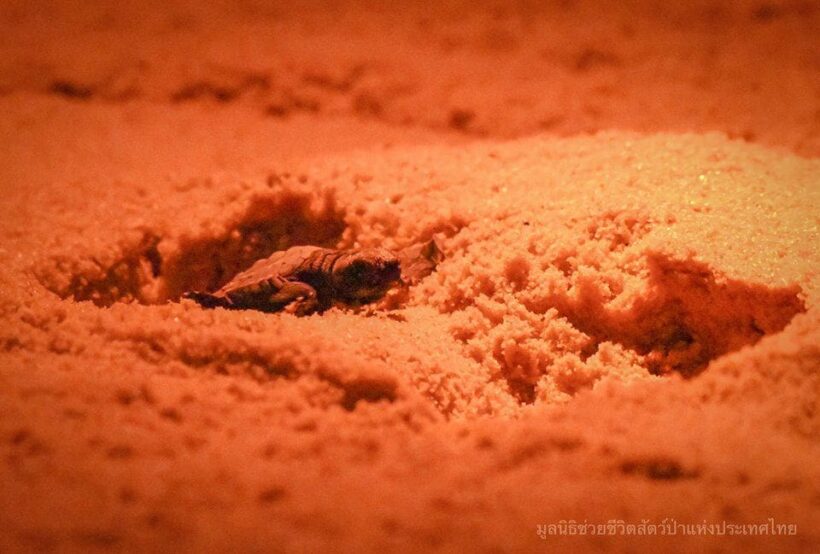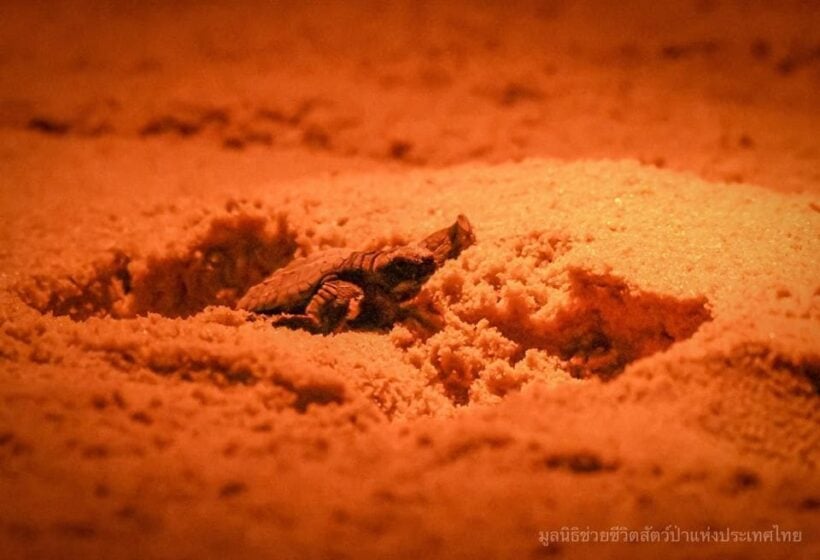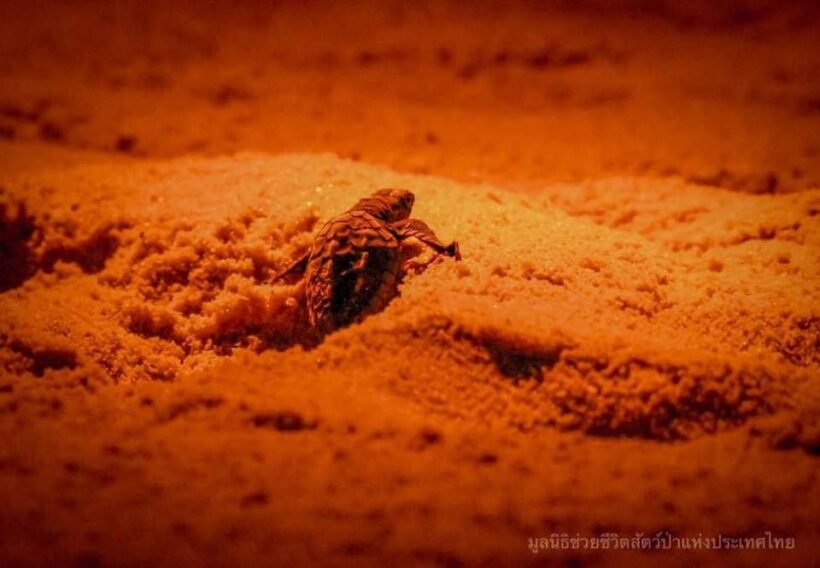 Motorbike driver dies, another person injured after car driver slams into them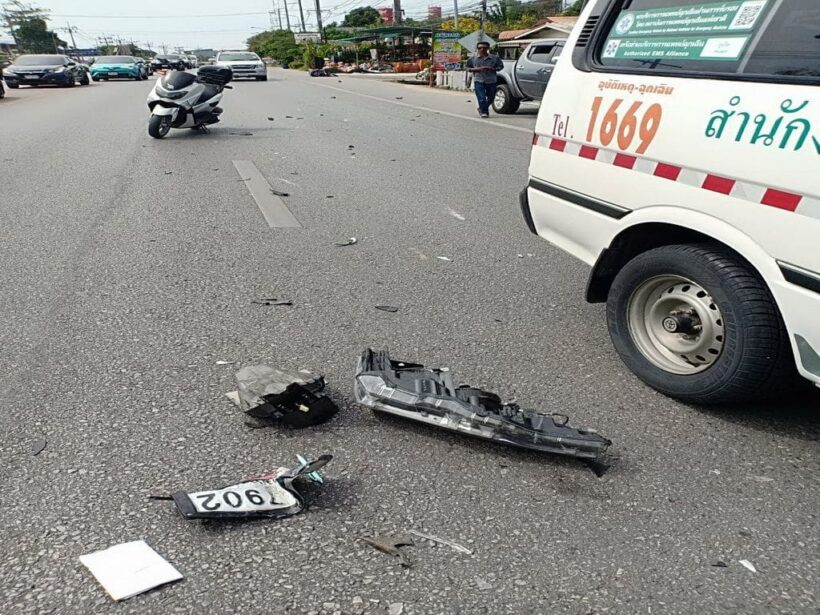 A female motorbike driver has died while a male car driver has sustained injuries after a second car driver fell asleep at the wheel in Thalang crashing into them.
The incident happened on Srisoonthorn Road in Thalang at 2pm yesterday (Wednesday).
Police and emergency responders arrived to find a damaged motorbike and two damaged cars.
Police report that the car driver, Dechawat Taechanitisawat, fell asleep at the wheel. He lost control of his vehicle before colliding with the motorbike whose driver was 34 year old Ms Tanakorn Chadaphon and another car driven by 39 year old Pradit Ruecha.
They were both rushed to Thalang Hospital where Ms Tanakorn was later pronounced dead.
Police are continuing their investigation and will charge Dechawat Taechanitisawat.