Phuket calm as protests intensify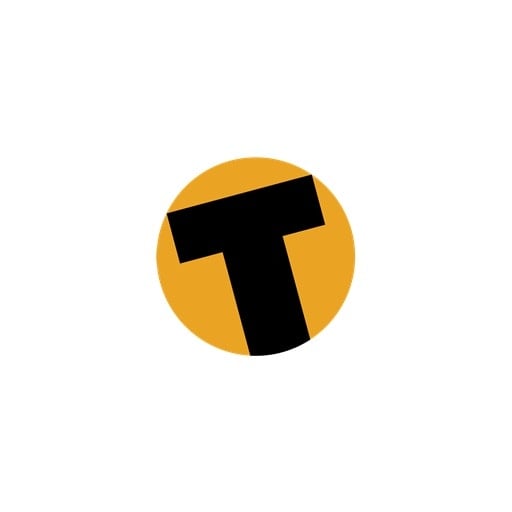 Phuket NEWS Hound
– A daily, pocket-sized packet of news from around the world, compiled by Phuket Gazette reporters for foreigners who want it short, sharp and straight to the point.
PHUKET: Thousands of opposition activists paraded through Thailand's sprawling capital on Saturday in a bid to attract people from Bangkok's middle classes to their anti-government campaign.
Reuters reports that the red-shirted supporters of ousted former premier Thaksin Shinawatra moved around the city of 15 million people in a 13-km (8-mile) long convoy, handing out leaflets saying, "We love Bangkokians" and calling on urban sympathisers to join their push for new elections.
Analysts said the "red shirts", about 1,000 of whom are said to be from Phuket, had earned many sympathisers in their seven days of rallies but face an uphill struggle to bring the politically powerful middle classes fully on board.
Pitch Pongsawat, a political scientist at Chulalongkorn University, said many residents sympathised with the movement, but chafed at the prospect of being labelled a Thaksin supporter.
Meanwhile, Phuket and all other major cities and provinces in Thailand remain calm, with no reports of disturbances or plans to initiate local protests.
Thai PM willing to talk with protesters
Sky News
Thailand's embattled prime minister called for talks with leaders of the 'Red Shirt' movement after tens of thousands of protesters brought the capital to a standstill. An estimated 65,000 to 90,000 singing and horn honking protesters, many on motorbikes, descended on Bangkok yesterday, paralysing normal life in the capital.
Mr Abhisit said that the protesters must choose between "democracy or Thaksin," repudiating allegations of the illegitimacy of his government. "If the answer is democracy, we can talk," he said.
Cambodians step in while Thais protest
The Bangkok Post
Security measures at checkpoints on the Cambodian-Thai border have been strengthened following a rise in the number of Cambodian workers entering Thailand. The measures were implemented to stop smuggling of weapons and drugs into the country, particularly during the United Front for Democracy against Dictatorship (UDD) demonstrations in Bangkok, said a spokesman for a Thai paramilitary special task force stationed at the border.
Demand for Cambodian workers has surged after a large number of Thai factory employees left for the UDD protests, according to a Cambodian job agent supplying employees to Thai companies. The agent, who asked not to be named, added that he had supplied more than 2,000 Cambodian workers to companies in Thailand, and that he had orders for 5,000 more.
Protestors plan blood painting
The Jakarta Post
Protest leaders in Bangkok say they have 15 jugs of blood left over and plan to use it to create a massive work of art.
"Artists and Red Shirts will be invited to partake in a blood painting," said Jatuporn Prompan, a leader from the United Front for Democracy against Dictatorship (UDD).
They plan to unfurl a giant white cloth on which supporters will be invited to paint pictures, scrawl poems or express political sentiments. "The theme of this artwork will be the history of the people's fight for democracy," Jatuporn said.
"Actions like drawing blood, pouring it and throwing [it]… strictly speaking are not all legal," Thai PM Abhisit Vejajjiva has said.
— Gazette Editors
Keep in contact with The Thaiger by following our
Facebook page
.
Never miss out on future posts by
following The Thaiger
.
Phuket told to prepare "response plan" in case of second Covid-19 outbreak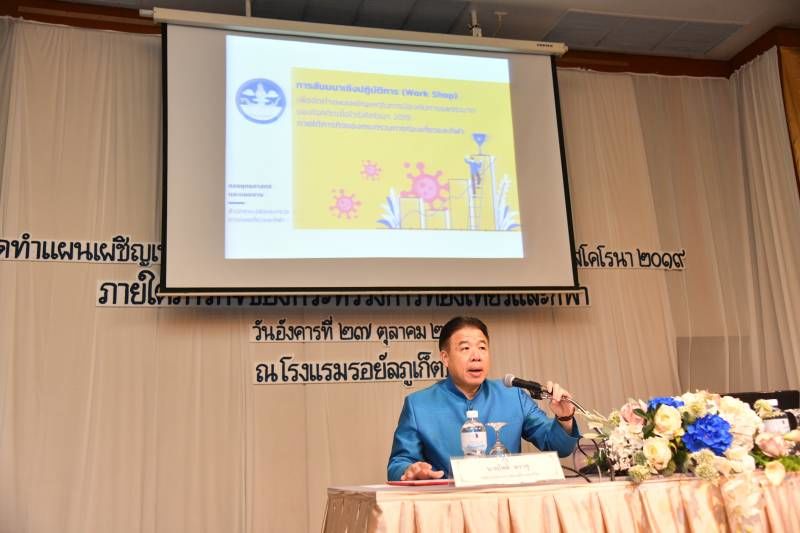 As Phuket awaits foreign tourists, city officials are told to prepare a "response plan" in case of a second wave of Covid-19. An official from the Ministry of Tourism and Sports held a workshop in Phuket today to discuss the risk of another outbreak as the country opens up to those on the Special Tourist Visa.
The ministry's permanent secretary Chote Trachu says now that the country is allowing tourists (who are required to quarantine upon arrival) an infection "may somehow slip through." He says a response plan needs to be in place in case this happens, adding that there should be corporation from the Ministry of Public Health and Ministry of Defense.
"If any tourists are found to be infected, the disease must not be allowed to spread among the people. There should be no panic, and public health officers will investigate the case. Tourist Police will track down the suspected person in an investigation with the Ministry of Public Health."
Chote says all provinces – not just Phuket – should have a response plan. Although tourists must go through a mandatory 14 day quarantine upon arrival, Chote says there are some cases where the incubation period for Covid-19 is longer than 14 days.
"There are a variety of cases. Sometimes, the infection does not show after 14 days, or even 15 or 16 days. Each situation is different."
Recently, a woman in Koh Samui tested positive for the coronavirus 5 days after she was released from a Samut Prakan quarantine facility. Traces of the virus were found on gym equipment the woman used at the quarantine, leading health officials to suspect she was infected before arriving to the island.
"We urge Thai people to not let their guard down. Everyone must wear masks, wash their hands and take care of personal hygiene. This will help prevent them from contracting the disease."
SOURCE: Phuket News
Keep in contact with The Thaiger by following our
Facebook page
.
Never miss out on future posts by
following The Thaiger
.
Approval sought for multi-billion-baht Phuket medical hub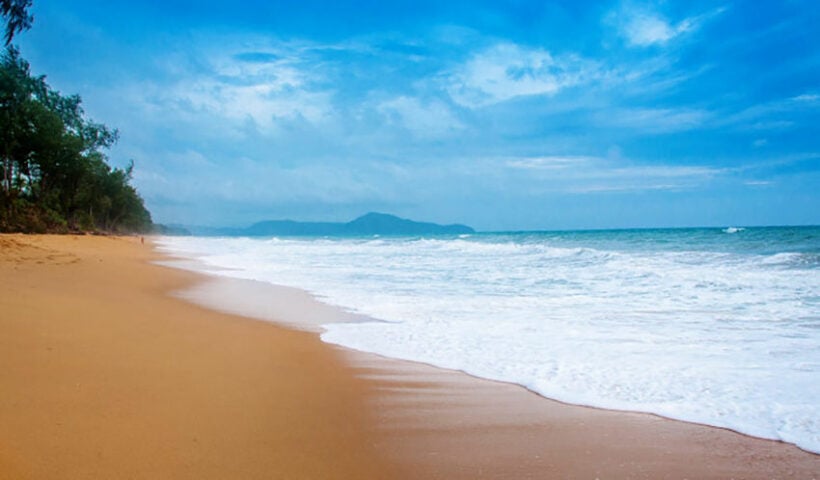 Industry officials are seeking the go-ahead for a project to transform over 140 rai of government land in Phuket into a world-leading medical hub. The project is budgeted at 3 – 4 billion baht, depending on which report you read. Kitkong Tantijaraswarodom, from the Federation of Thai Industries, believes the development of a medical and wellness hub in the sub-district of Mai Khao, north Phuket, will help revive the southern island's battered economy. Phuket has become increasingly reliant on a steady flow of tourists over the past 2 decades.
The southern division of the FTI covers Phuket, Krabi, Phang Nga, Nakhon Si Thammarat, Trang, Patthalung, Surat Thani, Ranong, Satun, Chumphon, and Songkhla.
"The FTI will ask the government to green-light the project during the scheduled mobile cabinet meeting on the island on November 3."
Kitkong says businesspeople in the south are anxious for the government to approve the project, which will provide both locals and foreign medical tourists with state-of-the-art medical care. The facility is expected to include long-term care, hospice and rehabilitation services, in addition to a dental hospital, sports therapy centre, and a medical training school for doctors, nurses, pharmacists and medical laboratory scientists.
The chair of the FTI's southern chapter is also calling on officials to provide small and medium-sized businesses with additional support, in the form of access to loans, in order to deal with cash shortages.
"In the short term, the FTI wants the government to help SMEs, especially those in the tourism sector."
SOURCE: Bangkok Post
Keep in contact with The Thaiger by following our
Facebook page
.
Never miss out on future posts by
following The Thaiger
.
Man's body discovered hanged in a Phuket Town apartment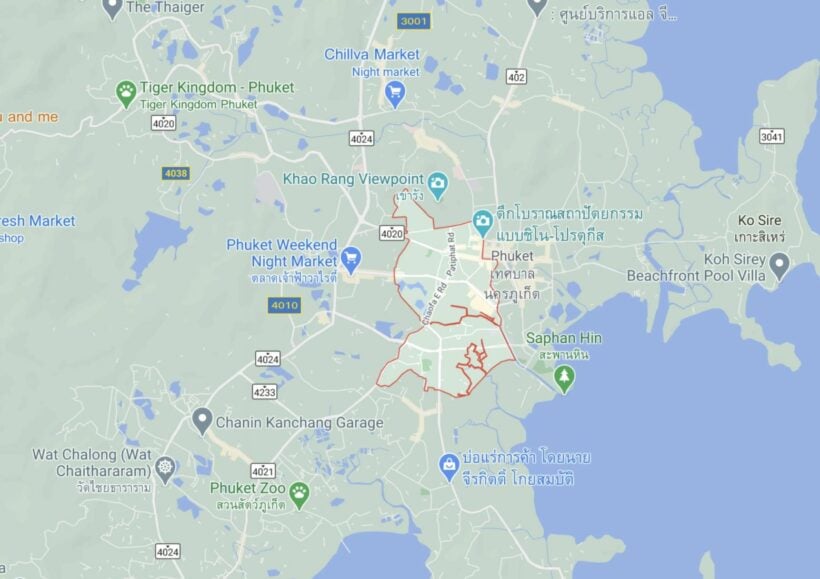 A man has been found hanged in Phuket Town apartment yesterday. Police are treating the cases as a suicide at the moment.
The man was found hanged from the apartment's ceiling fan. His lifeless body was discovered around 11am after neighbours complained to the manager about the smell coming from the man's room.
Police and the local Kusoldharm Foundation rescue workers attended the scene. Police later confirmed the incident happened in room on the 3rd floor of an apartment lock in Soi Phoonphol Soi 1, Talat Nuea in Phuket Town. Police said the man was 35-45 years of age and had a 29 year old girlfriend from Chumphon. He was paying 1,000 baht a month and had been renting the room for 2 months. Police estimate that the man had been dead for at least 3 days.
Police told media that the man had used, what appeared to be a dress, tied around his neck and then to the room's roof fan. The apartment manager told police that he had been late on on his recent rent, speculating that the man may have been suffering financial hardship.
The man's identity has not been released at this stage.
His body was taken to Vachira Hospital for an autopsy.
If you or anyone you know is in emotional distress, please contact the Samaritans of Thailand 24-hour hotline: 02 713 6791 (English), 02 713 6793 (Thai) or the Thai Mental Health Hotline at 1323 (Thai).
Keep in contact with The Thaiger by following our
Facebook page
.
Never miss out on future posts by
following The Thaiger
.