Phuket United ready for home-debut tonight against Bangkok Futsal Club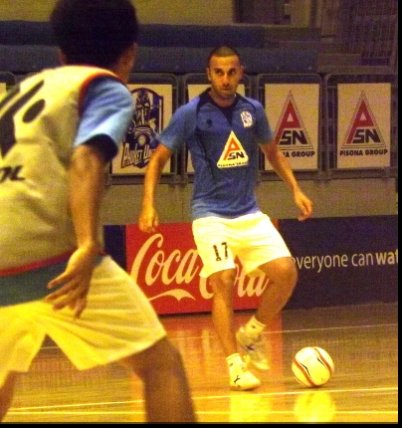 PHUKET: The island's pro futsal team, Phuket United are set to play their inaugural home match in the GMM Sport Thailand Futsal Premier League (TFPL), tonight against Bangkok Futsal Club.
The match will be played at Phuket Town's brand new, 4,000-seat Indoor Sports Complex in Saphan Hin with a 7pm kickoff.
It will be the third fixture of the TFPL 2012-2013 season, and Phuket currently sit in sixth place after losing their opening match 2-1 to Highways Department, and winning their last match, 3-0 on Wednesday in Samut Prakarn.
The Andaman Pearl's next opponents, Bangkok, are currently in 2nd place of the 16-team league after winning both of their opening matches – against Lampang United 3-1, and then 6-1 over Samut Sakhon.
Ahead of tonight's match up, Phuket's new Brazilian signing, Jackson Santos, told the Gazette: "Bangkok looks like a good team, but we have the home advantage. It will be a tough game, and we will concentrate and focus on the goal, which is to win."
Also speaking to the Gazette last night at the team's training session, Phuket's returning Brazilian star, Rogerio Moreira, who said, "We have been working hard, and it is very important for us to win at home."
Asked about how he felt returning to Phuket, Moreira was a bit down, replying that he dearly misses his wife, children and family in Brazil.
"It's very torturing for me to be away from my family like this. They were supposed to join me right now, but we still have not settled such matters with the team, which is frustrating." he said
"Either way, I will concentrate on winning the match tonight, and then talk to the team president afterwards… "
Rogerio was an integral part of Phuket's promotion campaign last year.
The 29-year-old was named Most Valuable Player of the CAT Championship national futsal tournament, in which Phuket were crowned both Southern region and National champions, which thus granted the team its first ever berth in the elite Thailand Futsal Premier League.
Despite subsequently getting the backing of former Phuket Governor Tri Augaradacha, who vowed to help the team by all means, since they had 'created a sporting reputation for the province', the team faces new hurdles this year.
Club Director Samak Rattanadilok Na Phuket told the Gazette: "Some officials at the city municipality have not not been the most cooperative and supportive with us about using the new facility.
"They still have misunderstandings about the sport and don't want us to use the court because they said our shoes will damage the floor… Yet, they did not pose this problem for basketball, volleyball, or any of the indoor sports, including futsal, played in the sports complex at this year's National Youth Games, for example."
"We have gotten clearance for this initial game, but still need to inform and convince those officials that futsal is like every other indoor sport and that it won't damage the floor.
"We have proposed to take them [the uninformed officials]on an all expenses-paid tour to see other futsal facilities around the country that use the same type of floor without any problems.
"And if they still don't cooperate, we'll be forced to invest in a special kind of matting which would cost us two million baht. This will be an unnecessary expense."
Mr Samak added that the team had to spend nearly 100,000 baht just rent the facility for tonight's game.
"This includes the facility rental fee, electricity use and wages of facility staff. We have to sell 1,000 tickets per game just to break even.
"This, of course does not take into account monthly salaries for our players and staff, which is about 700,000 baht. Sponsorship is the only way we can survive," he added.
Tickets for tonight's match are only 100 baht, while team shirts will be available for 690 baht.
If you're in town, the Gazette extends the invitation to come out and support the home team in their Thailand elite league home debut.
Other TFPL matches this weekend:
Saturday, November 24
Leo Bang Sue vs Samut Prakarn
Samut Songkhram vs Surat Thani
Samut Sakhon vs Prachin FC
Lampang Utd vs Sri Sa Ket
Sunday, November 25
Nonthaburi vs Highways Dep
CAT FC vs Chonburi
Navy vs Thai Port
— Steven Layne


Read more headlines, reports & breaking news in Phuket. Or catch up on your Thailand news.
Police investigate motorbike hoons in Patong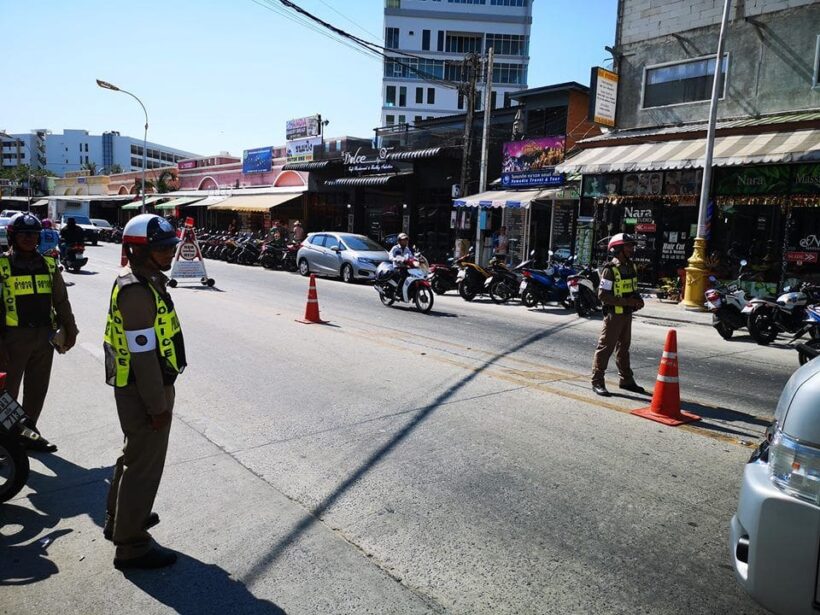 PHOTOS: Patong Police
Patong Police are investigating alleged foreign motorbike racing gangs in Patong after a viral video clip in local social media.
The Patong Police report that the clip of tourists who have been driving their motorbikes at high speed around the streets of Patong has been very popular and provided them with a lot of information about the locations, the bikes and the riders.
Police are now investigating the incident to find the people on the bikes so they can charge them and take legal action.
Every month they say there are about 2,000 cases as Patong Police enforce the road rules around the tourist town. Patong Traffic Police say they are strictly enforcing traffic rules to prevent road accidents and protect tourists.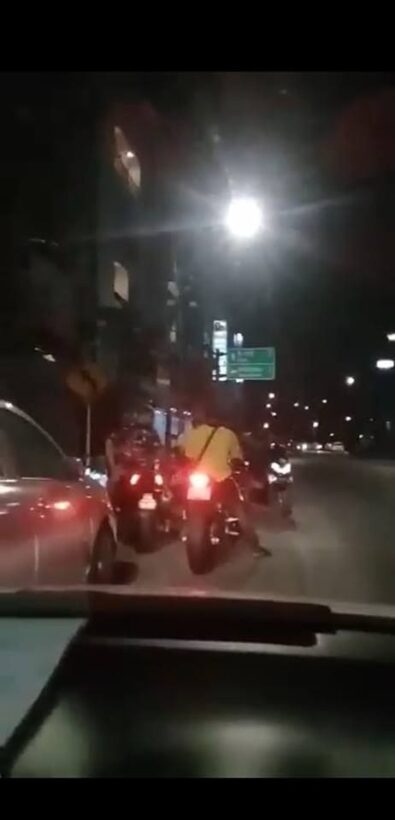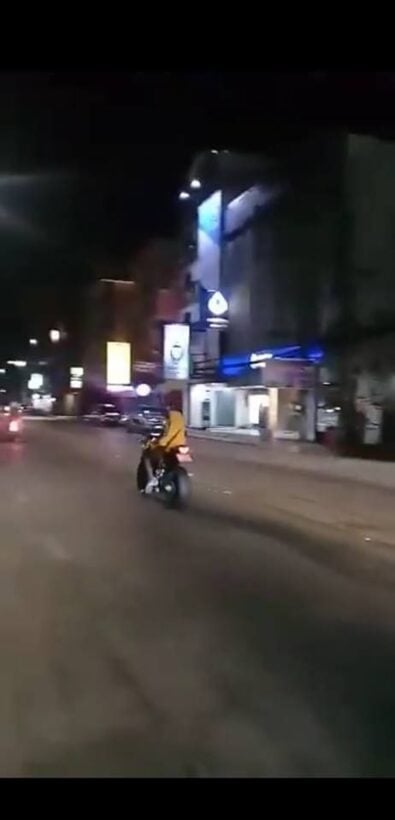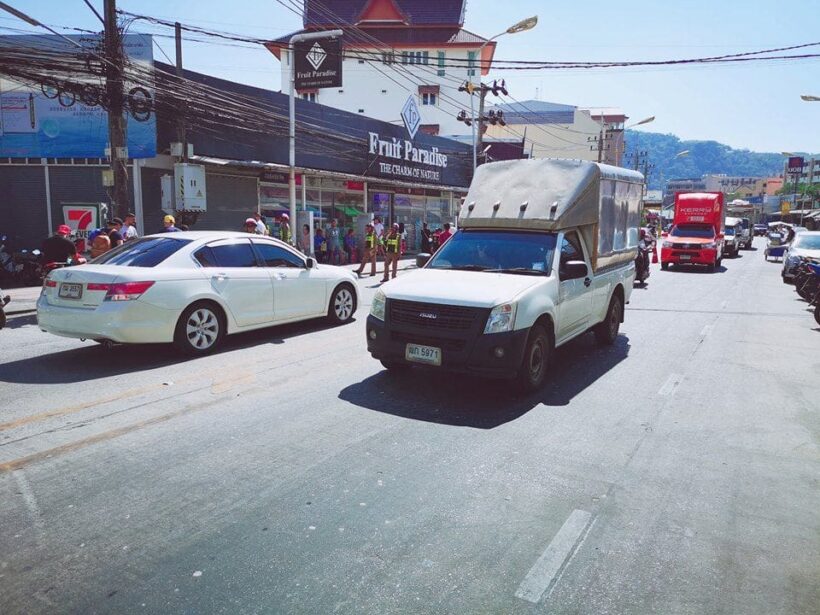 "Self-myofascial release" – what is foam rolling?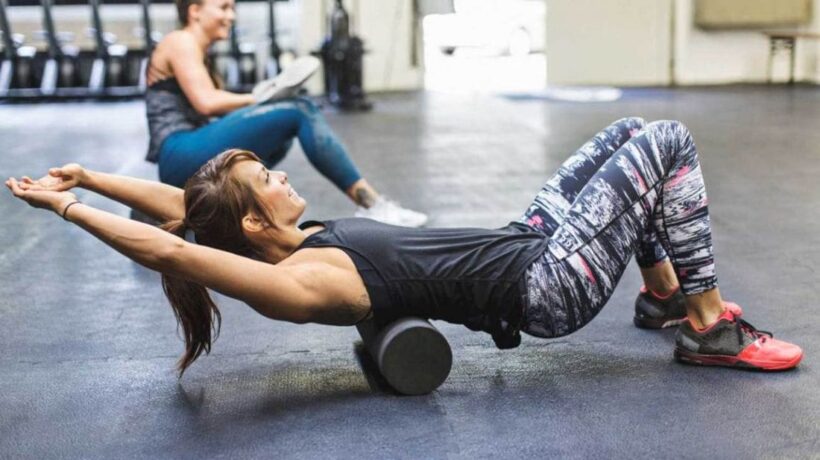 by Krix Luther
The word is out about self-myofascial release – foam rolling – and, no, Thailand people, this doesn't have to do with a 'soapy' or 'happy-endings'.
So what is foam rolling you ask? Well, it was once a secretive technique used by professional coaches and therapists but has become a regular practice for people across the spectrum of all fitness levels.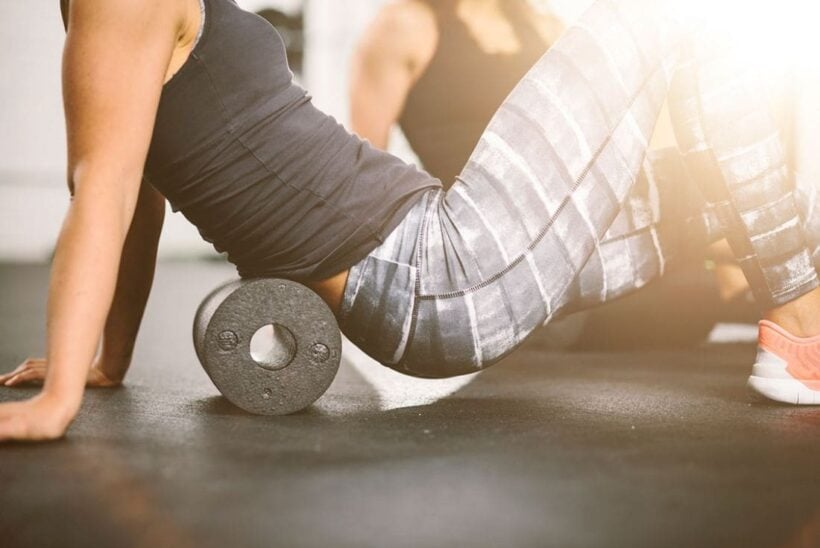 Self-myofascial release is just a fancy term for a technique of self-massage that helps deal with muscle tightness and trigger points.
With a massage parlour never being farther than a kilometre away, and decent one-hour massage costing you less than 500 baht, it might be difficult to see the point of learning the technique – which would explain why I always see a bunch of rarely used foam rollers in the corner of Nai Harn Gym in Phuket (one of the places I work).
Nonetheless, the understanding of your body and muscle structures that comes with practising the technique can offer many benefits.
Increases flexibility and range of motion
Improves blood circulation
Prevents chances of DOMS
Reduces post-workout stress
Helps with post-workout cooldown
Reduces recovery time
Prevents training-related injuries
Reduces chances of overtraining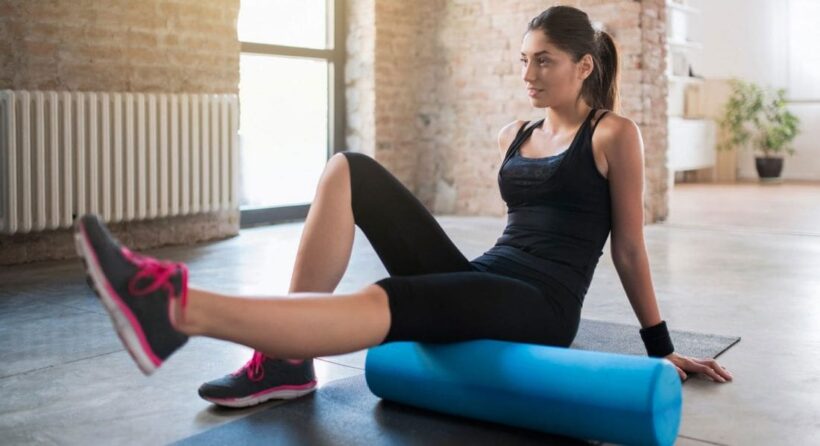 The practice can be done with a foam roller, lacrosse ball, Theracane or your own hands by simply applying pressure to specific points on your body, aiding in the recovery of muscles and assisting in returning them to normal function. We can think of 'normal function' as when your muscles are elastic, healthy and ready to perform at a moment's notice.
Foam rolling after a workout will provide deep compression that will help relax tight muscles and adhesions (fibrous bands) between muscle layers and their surroundings. The benefits of foam rolling are outstanding, in addition to increasing blood flow, which will speed up muscle recovery. Foam rolling can be used for a variety of corrective bodywork.
It can loosen muscles to re-balance posture, re-establish proper movement patterns, enhance performance and help create pain-free movement.
Stretching alone is not always enough when it comes to releasing the tightness, which makes the technique very helpful. Additionally, you are able to feel exactly what is happening and adjust the pressure so that it is uncomfortable, but not unbearable – not always the case when it comes to the toes of your Thai masseuse digging into your back.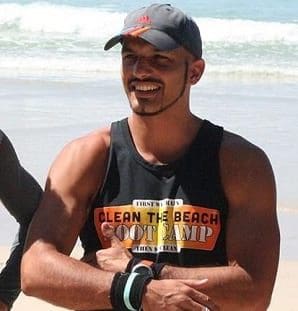 Krix Luther has been a Personal Trainer in Phuket for more than 10 years, he specialises in weight loss, strength & conditioning, TRX and CrossFit. For more information about Krix and his services, visit krixluther.com
Elderly motorbike driver dies in Thalang crash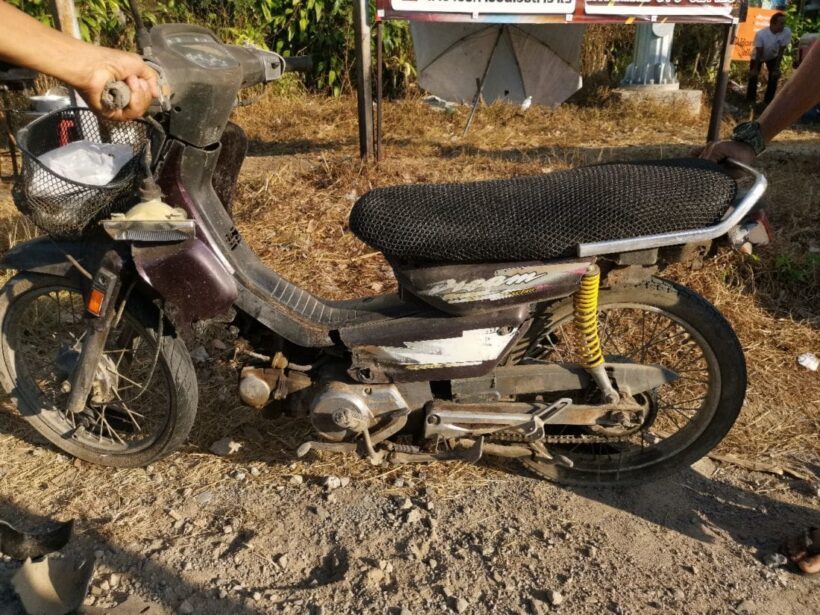 A 74 year old motorbike driver has died after colliding with a high speed taxi in Thalang this morning.
The Thalang Police headed to the accident near an intersection of Thepkrasattri – Nai Yang Road in Thalang at 7.40am.
When they arrived they found a damaged taxi. Nearby they located the damaged motorbike.
74 year old Somchai Uttasaha, the motorbike driver, was taken to the Thalang Hospital but was later pronounced dead as a result of his injuries.
Police report that the taxi was traveling at high speed. The driver was 48 year old Prasert Malitong.
When the taxi arrived at the location of the incident, the motorbike was allegedly traveling outside his proper traffic lane.  The taxi collided with the motorbike at speed.
The taxi driver has been charged with reckless driving causing death.