Phuket Tourism at Ground Zero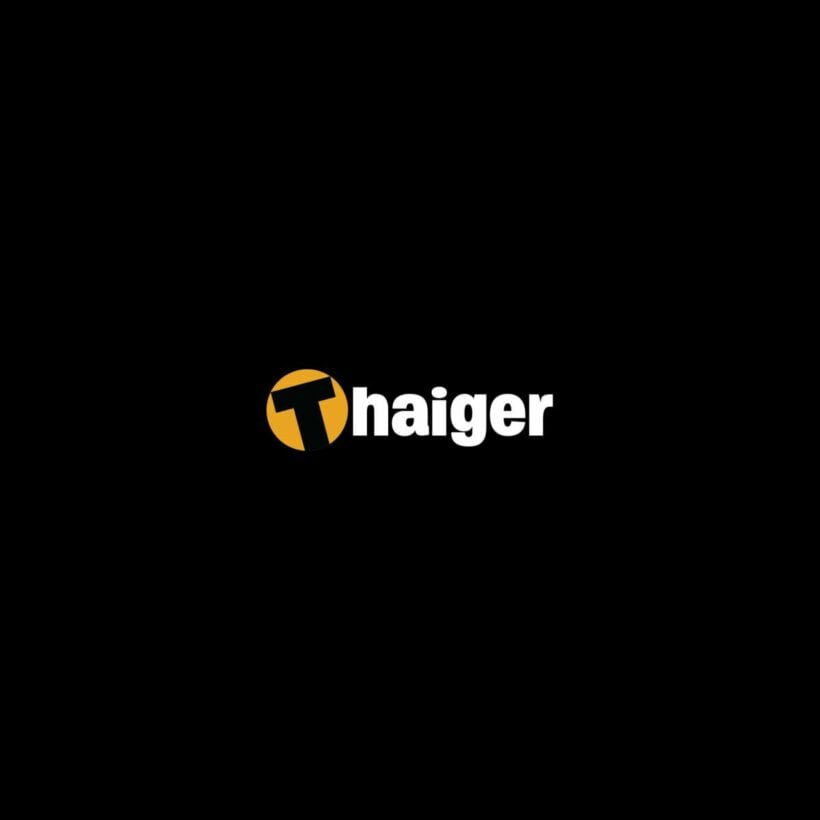 PHUKET: While the term 'ground zero' became the idiom for the 9/11 attacks in New York in 2001, the phrase is far older than that, dating at least as far back as the Manhattan Project and the World War II bombing of Hiroshima.
On the heels of Saturday's tragic events in Bangkok, Thailand's tourism industry has become the global poster child for what the media is calling an explosion that is expected to hit hotels throughout the country.
After speaking to hotel executives about Phuket, it is evident that for the moment the nation's capital remains an isolated epicenter of both metrics and opinion.
Kevin Wallace, President of leading Thai hotel chain Centara, says: "Bookings outside Bangkok are holding up very well and we are at 100% in Phuket, Krabi, Pattaya and Hua Hin, and are in fact overbooked in Samui, with no cancellations yet in these destinations."
In Patong, Wolfgang Meusberger, General Manger of the Holiday Inn, is taking a longer term view, commenting: "So far, cancellations are slightly up versus the usual patterns, about 20% for the upcoming week. We expect more cancellations to come in as today is the first working day after the weekend."
He continues: "For next week bookings might go up as customers are leaving Bangkok for the Songkran holiday. But the new booking pace has definitely eased and shows a reduced trend for April, May and June.
"Many customer inquiries are being made about safety in Phuket. There have been cancellations from groups who planned to have a joint Bangkok and Phuket schedule."
He concludes that, "The longer the [protest] situation goes on, the more cancellations will come."
According to historical market demand, the period of mid-April to the end of June constitutes the deepest downward spike for occupancy in Phuket. May is widely considered the worst trading month of the year, so perhaps it's fitting that the run-up to May this year comes on the heels of events which will create considerable volatility.
But Pieter van der Hoeven, Corporate Director of Sales and Marketing Asia for Outrigger Laguna Phuket Resort and Villas, reports that his property has seen "no cancellations at all." He confirms, however, that, "bookings have tailed off… [but that this] "is somewhat expected on the cusp of the low season."
One of the most compelling trends during the recent global financial crisis was the strong decline of long haul tourism, which was replaced by short haul regional travel that propelled increasing amounts of traffic.
In Kamala, General Manager Andrew Whitaker of Andara Resort Villas says: "We have had some cancellations from short haul feeder markets, namely Hong Kong and Taiwan. It is a great pity that the travel advisories that have been put out do not clearly state that Bangkok is the only affected area, as life here in Phuket goes on as normal."
Going forward, the challenges for Phuket's tourism industry could fill a basket. One of 2009's compelling storylines was a rebound which carried visitor arrivals back up to the 2007 level of 2.9 million. Airlift was a huge driver, with the reinstatement of many routes canceled after the 2004 Asian tsunami, and new direct flights added into the destination.
If the political situation continues unstable for a sustained period, the likelihood of direct-flight cancellations or reductions from important feeder markets such as Hong Kong and Singapore could set back Phuket's development cycle. Playing into this critical issue is the recent Thai Airways price hike of 46% on the Bangkok–Phuket route.
Adding to these concerns is the oil market, where prices look set to increase over the US$ 85 a barrel level, bringing increased potential for damage to air travel.
While growing tensions in Bangkok are perceived to be widening the divide on the way forward for Thailand, tourism has been relegated to the uncomfortable position of passenger.
Bob Geldof captured the trauma felt after a shooting spree left countless dead in the song "I don't like Mondays". But truth be known, regardless of the events which many in Phuket feel are a world away, the days of the week are sure to follow… and most of us wait in anticipation of what tomorrow will bring.
— Bill Barnett
Want more from the Thaiger family?
📱 Download our app on Android or iOS for instant updates on your mobile
📧 Subscribe to our daily email newsletter
👍 Like/Follow us on Facebook
🔔 Subscribe to or Join our YouTube channel for daily video updates
12 Covid-19 violators busted drinking on Patong Beach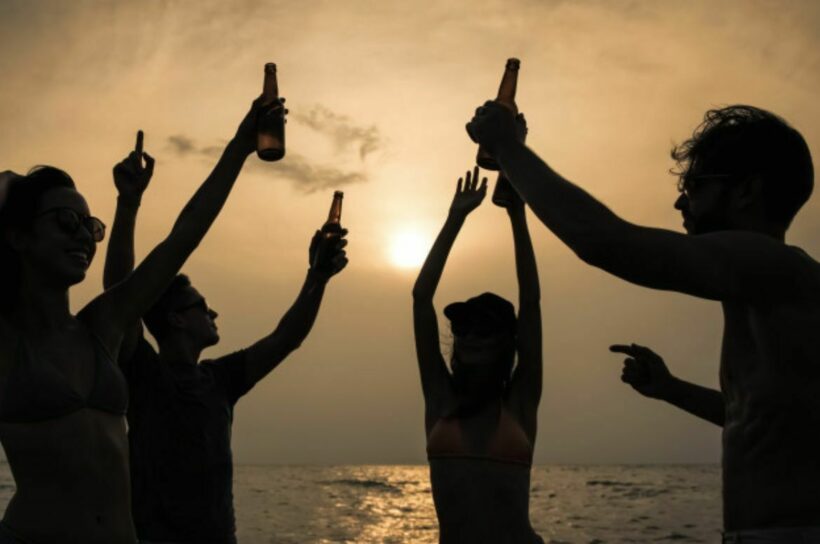 12 violators of Covid-19 restrictions, of Thai and foreign origin, have been arrested and taken into custody by police for gathering and drinking in public on Patong Beach. The Covid-19 measures currently in place in Phuket ban all get-togethers involving alcohol, limiting the number that can drink together to just 2 people. The group were arrested for violating this order and for drinking in public.
According to the police the group had 3 foreign men in it along with 5 Thai women and 3 Thai ladyboys, so for those keen at maths the details of the 12th person were not revealed. The Covid-19 rule violators were arrested Friday night in Patong on the walkway along the beach on Thaweewong Road, the popular beachfront road.
Police noted the specifics of their liquor stash, confirming that the group had 2 bottles and 8 cans of Thai beer, 2 imported beers, 4 wine coolers, 4 soda waters, and 2 bottles of Thai liquor. The stash was confiscated by the police.
The perpetrators were brought to Phuket town to the Phuket City Police Station. There they were met by the Phuket Vice governors and medical personnel from Vachira Phuket Hospital. The medics administered swab sample Covid-19 test to each member of the group of restriction violators.
The Vice Governor reminded people that these restrictions were put in place after more than 20 people tested positive for Covid-19 from a small group of people drinking together. That is why the regulations allow just two people together when alcohol is involved. He stressed that police and government officials have been instructed to crack down on violators to try to quickly curb the spread of Covid-19 for a chance at reopening to international tourism July 1st.
Officials asked the public to work together to attempt to eliminate the spread of Covid-19 in Phuket and instructed anybody who sees violators of the Covid-19 restrictions to contact the police immediately. Sentence and fine details were not yet available for the group of 12.
SOURCE: The Phuket News
Want more from the Thaiger family?
📱 Download our app on Android or iOS for instant updates on your mobile
📧 Subscribe to our daily email newsletter
👍 Like/Follow us on Facebook
🔔 Subscribe to or Join our YouTube channel for daily video updates
Covid-19 mask violators in Phuket forced to exercise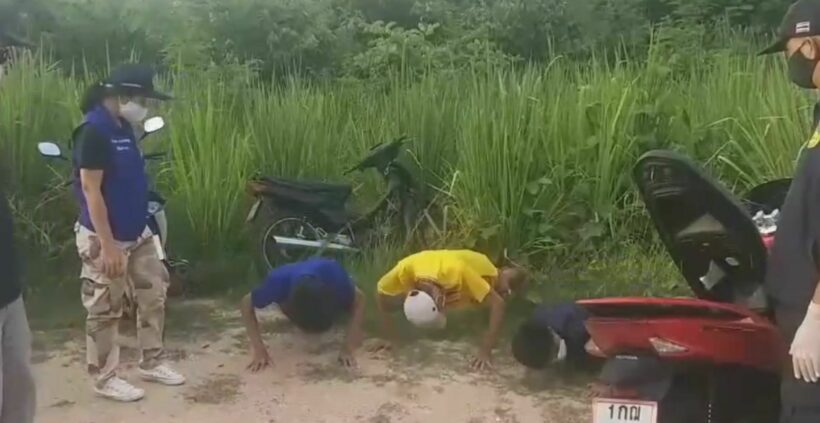 For those who have more pounds on their body than pounds in their pocket, exercise punishment seen in Phuket yesterday for mask violators may or may not be welcome. Officials have walked back the strict 6,000 baht punishment for the first warning against someone not wearing a mask and were spotted forcing those who have gone out without a mask to do exercise on the street.
The people forced to exercise were at a Covid-19 checkpoint in the Rawai subdistrict, where the Chalong Police along with local medical workers were checking people yesterday. The checkpoint was set up in an effort to push one hundred per cent mask compliance to stop the spread of Covid-19 on Phuket.
Not only were they checking everyone who passed by to make sure they had their masks, but also to correct those who were wearing their masks improperly. We've all seen the people who seem to think that a mask on their chin or underneath their nose is somehow just as effective as a properly worn mask, or at least that they can get away with "wearing a mask" while limiting their personal inconvenience.
Officials were quick to point out that the overwhelming majority of people passing through the checkpoint, both foreigners and Thai, did have their masks with them and were wearing them properly. But they did catch more than 10 people not wearing their face mask or not using them correctly.
Authorities decided to let them off with a first soft warning by moving bodies instead of moving baht. Police made violators do exercise right there on the street in hopes of shaming them into making better decisions next time. All violators did have their names and details taken down with a promise that if they were caught again proper traditional fines would be handed down.
No word yet on any plans to make this punishment into a Tik-Tok Channel.
SOURCE: The Pattaya News
Want more from the Thaiger family?
📱 Download our app on Android or iOS for instant updates on your mobile
📧 Subscribe to our daily email newsletter
👍 Like/Follow us on Facebook
🔔 Subscribe to or Join our YouTube channel for daily video updates
Thai public health and tourism ministers on Phuket to push the July 1 Sandbox reopening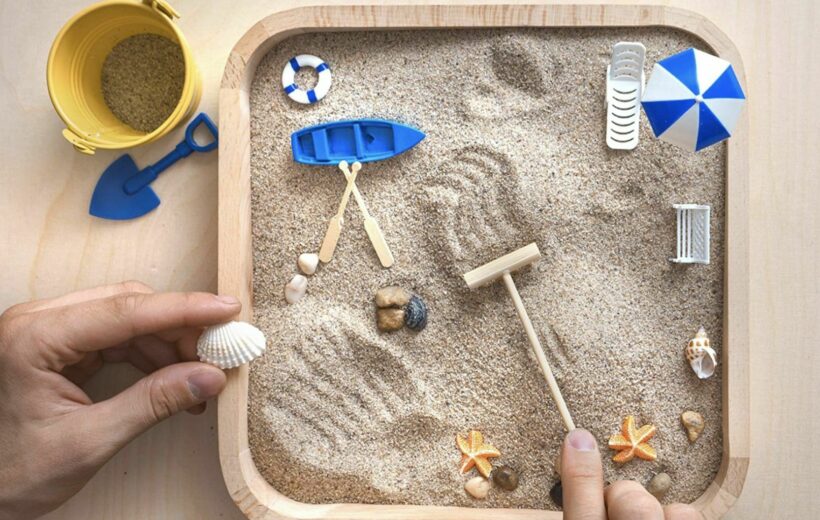 Bangkok has sent a couple of ministerial heavyweights to Phuket today to keep pushing the July 1 'Sandbox' bandwagon, insisting that Phuket will open to fully vaccinated tourists from July 1.
The Deputy PM and Public Health Minister Anutin Charnvirakul ,along with the Sports and Tourism Minister Phiphat Ratchakitprakarn, are doing the island PR tour today delivering a message from the PM Prayut Chan-o-cha who is confirming that Phuket will open to fully vaccinated international tourists from the start of July.
Phuket has continued to rack up between 10-20 new Covid infections each day over the past week and still has hundreds of people listed as 'active cases'. As of today 22% of the island has been vaccinated.
The original Phuket Sandbox model was intended to be quarantine-free. That issue was not made clear during today's PR trip from the 2 ministers. The full details of how Phuket will open to international tourists, how those tourists might get to Phuket, or where they will visit on an island with its tourist infrastructure shutdown, have not been provided at this stage. It has also not been discussed how long the international tourists will have to remain on Phuket before travelling to other parts of the country.
The Phuket Governor welcomed the prime ministerial delegation to Provincial Hall at lunchtime saying that Phuket would progress with its plans to launch the Phuket Sandbox from July 1.
"All stakeholders who are frontline warriors working to solve the problem of the Covid epidemic situation have earned the goodwill and concern from Prayut Chan-o-cha, who also believes that Phuket is ready to prepare for the opening of the Phuket Tourism Sandbox on July 1 for sure."
Phuket Province generated several hundreds of billions of baht of income for the country per year and Thailand relies heavily on tourism income. Indeed, second to Bangkok, Phuket was the government's golden goose delivering decades of high tourism receipt returns.
Speaking to The Phuket News, Anutin said…
"The government is ready to act as soon as possible. This has been clearly proved, such as by the large number of vaccine doses that Phuket has been allocated to vaccinate the people in the area to cover all groups and be as safe as possible as the 'Phuket Model'.
"When the economy is good, everyone gets better, so use patience to believe that good things will follow".
Another 100,000 Sinovac vaccines arrived on the island to be formerly handed over today by Minister Anutin. An additional 100,000 doses will arrive on Tuesday.
AstraZeneca vaccines are also due to arrive from June, daily reserved for people over 60 years old or people who have other health conditions which require the AZ vaccine instead of the Chinese manufactured Sinovac.
SOURCE: The Phuket News
Want more from the Thaiger family?
📱 Download our app on Android or iOS for instant updates on your mobile
📧 Subscribe to our daily email newsletter
👍 Like/Follow us on Facebook
🔔 Subscribe to or Join our YouTube channel for daily video updates