Phuket Sports: An endless summer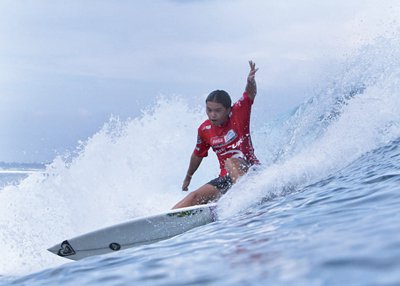 PHUKET: The Phuket Gazette recently caught up with hometown hero Miss Annissa Tita Flynn, to talk about her recent accomplishments. If you haven't heard much about this 14 year old surfing starlet, "Anni", as her friends call her, has been travelling and competing in recent months on the 2012 Asian Surfing Championship tour (ASC).

Phuket Gazette: What is it like to be the youngest competitor on the ASC Tour?
Annissa Flynn: It's really good, I get to hang out with my friends in really good surfing spots… and I get off school.
PG: Is that really true? Where do you go when you get time off school for surfing?
AF: I go and hang out with my surfing buddies at world famous surf breaks like 'Uluwatu' and 'Chengu' in Bali, 'Macaroni's', in the Mentawais Islands off the coast of Sumatra, 'Cimaja' in West Java and 'Cloud 9' in the Philippines.
PG: Tell us a little about what it's like to be on tour.
AF: "It's really good fun, I get to travel with my dad, surf these incredible waves, and during competitions there are only four girls on the wave, so it's heaps better than free surfing.
PG: How do you keep up with your homework?
AF: I take some class notes with me, but it's pretty hard to concentrate on maths when the waves are pumping and the sun is going down, and to be totally honest with you, my dad's a bit of a pushover, so mostly I just catch up with schoolwork when I get back. Last year, I had to attend summer school over the holidays and re-sit the exams I missed.
PG: What was the best place you surfed this year?
AF: I'm a goofy foot, so for me – Macaroni's in the Mentawais was definitely the best.
PG: What's a Goofy Footer?
AF: A Goofy Footer is a surfer who puts their right foot forward, so if the wave breaks left, your left foot is back, and your chest faces the wave. This means turns are easier and it's more fun…and Macaronis is a left.
PG: The most beautiful place you've been to?
AF: Cimaja in West Java. It has thousands of polished black stone boulders, with smaller rounded rocks in between. It was like a Japanese garden.
PG: What's your routine when you visit a new break?
AF: I watch the water first, look for the currents and rips, where to go out. I talk to everyone, and when I go out into the water, I ride the smaller waves first and then get bigger ones as I get more comfortable. Eventually you get right out the back…and I try not to think too much, just watch the waves and wait 'till a good one comes and I try and catch it.
PG: Do you ask for advice when you're out on the water?
AF: Well, usually people talk about everything. Everyone knows each other so there's a lot of joking around. There's always one surfer, who's a local, who'll be giving everyone advice about where to sit and what to look out for.
PG: We hear that you are doing well on your second year with the ASC tour.
AF: Yes, I'm really stoked, I'm in first. Bonne Gea is right behind me on points. She's the four-time Indonesian champion, and Brenda Lee from Malaysia is close as well while Nelbie from Philippines has won back-to-back competitions in Cimaja and Cloud 9. So the competition is strong now.
PG: When and where, does the ASC Tour finish?
AF: The ASC tour finishes here in Phuket, at Patong Beach, the Quicksilver Best Event . It will be held around September 17 – 19, so I have to wait a while.
PG: Who are your sponsors, and people that you might like to thank Annissa?
AF: I'd like to thank mum, dad and my school, Satree Phuket, for letting me compete internationally; Roxy and the Quiksilver Team for sponsoring me. I also want to thank Adam from Ark Surfboards, Phuket Cable Ski, Gecko Glue, SaltWater Dreaming and everyone at my second home at Nautilus Surf Shop in Kata Beach.
Annissa is the youngest competitor and current leader of the ASC tour.
Keep in contact with The Thaiger by following our Facebook page.
Never miss out on future posts by following The Thaiger.
Phuket police officer charged with attempted murder for shooting and critically injuring a noodle vendor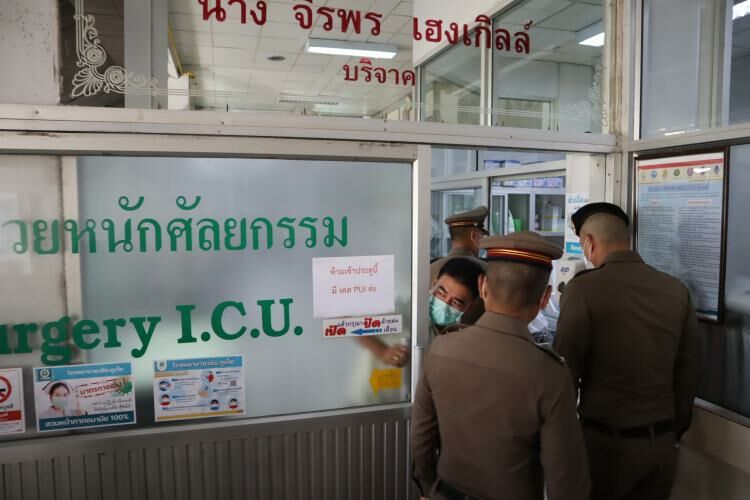 The drunk, off-duty police officer in Phuket who has caught on camera shooting and beating a noodle vendor on Bangla Road is now facing attempted murder charges as well as charges of carrying a firearm in public without a necessary reason and firing a weapon in a public area. The commander of the Phuket police station said he ordered investigators to prosecute the officer Pornthep Channarong with every criminal charge that can be applied.
The officer had gotten into an altercation just before dawn yesterday and shot a young vendor who was walking by. Surveillance camera footage show the 25 year old suddenly falling to the ground after being shot. The officer walks up and shoots the vendor at a close range, but it appears the second shot did not hit the vendor. The officer also slapped the vendor in the face, picked him up and shoved him over, and then kicked him as he lay on the ground.
The vendor has a 4 year old daughter and 3 month old son. His wife says normally he works as a motorbike driver, but he was helping his mother selling noodles. He was shot while he was walking back from collecting a noodle bowl, she says. The vendor is in critical condition and being cared for at Vachira Phuket Hospital's intensive care unit. He's in need of Type B blood.
"For his condition, the doctor told me that the bullet went through his lung. He lost a lot of blood. We need a lot of Type B blood for him."
A disciplinary investigation into the incident was launched by police and Pornthep was officially dismissed from the Royal Thai Police force. Region 8 Police Commander Kitrat Panpetch says the incident does not reflect the police force in Phuket.
"The incident was caused by an officer who did something wrong that our organisation does not want. We are a big organisation with more than 200,000 officers under our control. Our officers are not all bad like this."
Phuket Provincial Police Commander Pornsak Nuannu says he has reminded the police chiefs across the island to discuss reasons for carrying firearms in public.
"Carrying firearms is to prevent any type of crime that may happen, not to commit a crime by themselves like this incident. If I see any police doing such a thing, I will decisively proceed in terms of both officer discipline and criminal charges."
SOURCE: Phuket News
Keep in contact with The Thaiger by following our Facebook page.
Never miss out on future posts by following The Thaiger.
Thai Vietjet resumes Phuket-Chiang Rai flights, launches promotion on air fare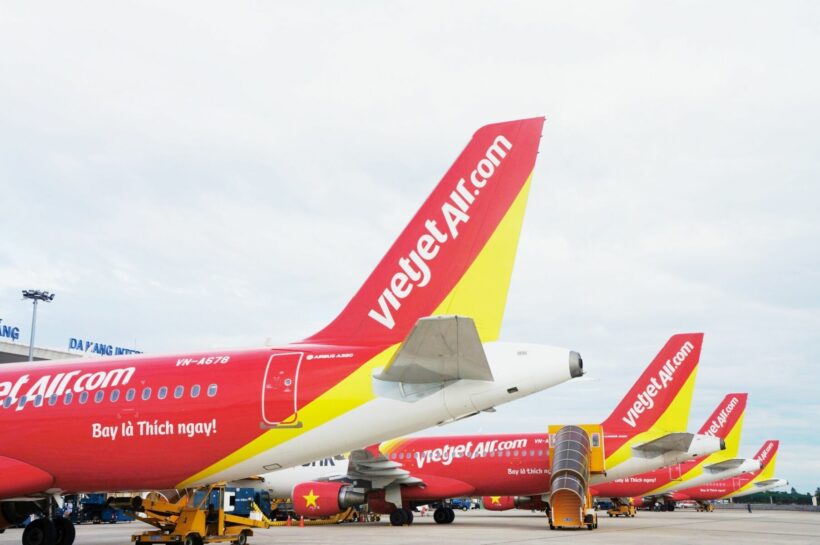 The following is a press release from Thai Vietjet on its new promotion "Welcome Back to the Sky" and the resumption of Phuket-Chiang Rai flights.
Thai Vietjet today announced the flight resumption of its domestic cross-regional service between Phuket – Chiang Rai, in response to the increasing travel demand after the government began relaxing travel measures in each province. The airline will resume the service for four (04) round-trip flights a week on Monday, Wednesday, Friday and Sunday, with the flight duration around 2 hours and 5 minutes, starting from 26 February 2021 onwards. The flight details are as follows:
| | | | | | |
| --- | --- | --- | --- | --- | --- |
| Flight No. | Departure from Phuket | Arrival at Chiang Rai | Flight No. | Departure from Chiang Rai | Arrival in Phuket |
| VZ400 | 8:15am | 10:20am | VZ401 | 10:50am | 12:55pm |
In addition, the airline also announced the resumption of other domestic cross-regional services including the flight between Hat Yai – Chiang Rai and Chiang Mai – Nakhon Si Thammarat from 19 March 2021 onwards.
Following the service resumption announcement, the airline launched special promotion "Welcome Back to the Sky", offering special fares from just THB 99 (not inclusive of taxes, fees, surcharges, and add-ons) for Thai Vietjet's flights between Phuket – Chiang Rai and the flights to/from Bangkok (Suvarnabhumi). The special fares are available for booking from 24 – 28 February 2021, with travel period between 8 March – 30 June 2021 on SkyFUN.vietjetair.com
As the COVID-19 situation is under control, Thai Vietjet has been adding flight frequency in line with the increasing demand for travel. The airline has also recently introduced its new product on SkyFUN, the 'TRIP EASY PLUS' – travel insurance with coverage of COVID-19 starting from THB 180, which provides further convenience and travel confidence to passengers to travel with the highest level of safety during the pandemic. For more information, please visit https://skyfun.vietjetair.com/insurance.
The promotional fares are available on SkyFUN.vietjetair.com, applied to Thai Vietjet's domestic flights in Thailand from Bangkok (Suvarnabhumi) to Chiang Mai, Chiang Rai, Phuket, Krabi, Udon Thani, Hat Yai , Khon Kaen, Nakhon Si Thammarat, Ubon Ratchathani and the domestic cross-regional flight Phuket – Chiang Rai. The tickets are also available on all other distribution channels including www.vietjetair.com, mobile app "Vietjet Air", via Facebook at facebook.com/VietJetThailand by clicking "Booking" tab, as well as travel agencies and booking offices. Payment can be easily made with 'True Money Wallet' and international debit/credit cards.
Thai Vietjet is committed to providing on time scheduled flights with the highest safety complied with the standards and regulations of the relevant authorities. Thai Vietjet was named the fastest growing low-cost airline in Thailand 2020 by The Global Business Outlook Award. The airline also owns one of the world's newest and most modern fleet with an average age of only 2.7 years and was awarded the highest ranking for safety with 7 stars by the world's only safety and product rating website airlineratings.com. The carrier has been strictly performing aircraft disinfection dailythroughout its fleet in compliance with Thai Ministry of Public Health.
Keep in contact with The Thaiger by following our Facebook page.
Never miss out on future posts by following The Thaiger.
4 top tourist destinations to be prioritised for Covid-19 vaccine distribution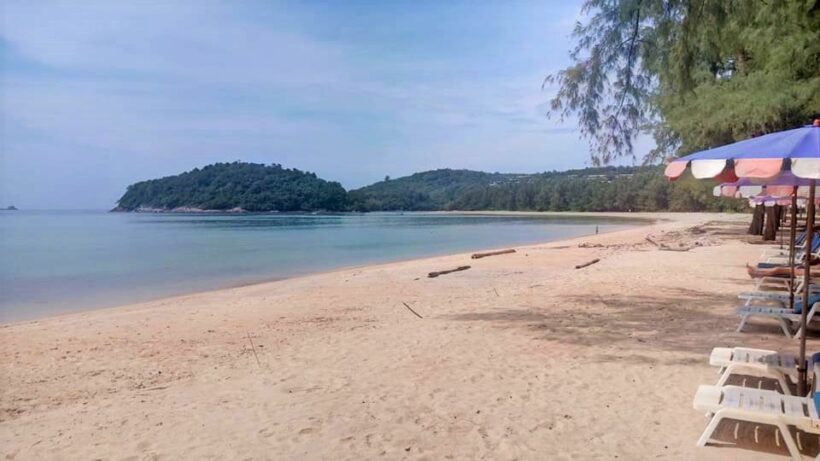 The Centre for Covid-19 Situation Administration says 4 of Thailand's major tourism destinations are to be prioritised in the distribution of vaccines. They are Phuket, Chon Buri, Chiang Mai and Surat Thani. In addition, a further 9 provinces with significant infection numbers are being prioritised in the rollout of the first vaccine doses arriving in the Kingdom today.
Taweesin Visanuyothin from the CCSA says 70,000 doses will go to the hard-hit "highest control" area of Samut Sakhon, where Thailand's second outbreak began late last year. 8,000 doses are being set aside for medical officials in the central province, along with 6,000 for frontline healthcare workers, 46,000 doses for seriously ill patients, and 10,000 doses for migrant workers and local residents.
Another 105,000 doses will be distributed to similar groups in Bangkok, in the central provinces of Pathum Thani, Nonthaburi, Nakhon Pathom, Samut Songkram and Samut Prakan, and in the western province of Ratchaburi and the Mae Sot district of Tak.
The Pattaya News reports that 14,700 doses will be sent to 4 major tourist destinations, with 4,700 going to the eastern province of Chon Buri, 4,000 to the southern island of Phuket, 3,500 to the northern province of Chiang Mai, and 2,500 going to the island of Samui in the southern province of Surat Thani.
In the case of the vaccines going to tourism spots, it is not yet known which groups will be vaccinated first, with that decision being left to the Provincial Communicable Disease Committee and other related authorities.
Meanwhile, the CCSA says other plans for the 4 tourism destinations are being considered, including the possibility of "area quarantine", which would allow vaccinated foreign arrivals to remain within certain boundaries during their quarantine period. The Tourism Authority of Thailand has been pushing for a vaccine passport policy for vaccinated visitors, while PM Prayut Chan-o-cha says the government may consider lifting quarantine restrictions for vaccinated tourists.
SOURCE: The Pattaya News
Keep in contact with The Thaiger by following our Facebook page.
Never miss out on future posts by following The Thaiger.