Phuket Sports: Pietersen – draw card or drawback?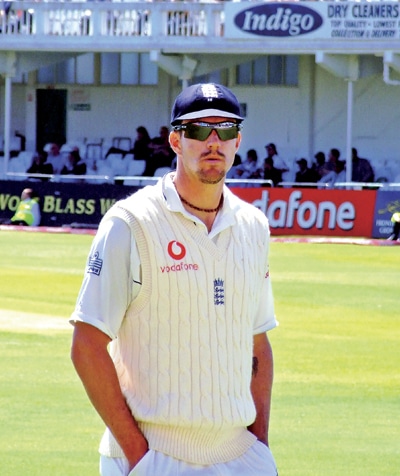 PHUKET: Kevin Pietersen, who has a reputation for dropping bomb shells – and not just while he is at the crease – has announced his retirement from limited overs cricket.

Surprising?

Yes, considering the fact that "KP" (as he is known to followers of the game) was voted 'Player of the Tournament' in England's Twenty20 triumph at the last World Cup. He had a batting average of 62. In a format where team totals rarely exceed 190, that is a stupendous achievement.

Apparently the English Cricket Board does not allow players to choose between playing either one day or Twenty20 formats. It's all or nothing, and KP is opting for nothing.

But he is also on record as saying that "were the selection criteria not in place, I would have readily played for England in the upcoming ICC World Twenty20." Clearly, Pietersen is not one to be tied down, either by the opposition bowlers or by the dictates of the English game's governing body.

We know about his headstrong antics: his spat with Peter Moores, then the England coach, in India, and his recent tweeting denunciation – which incurred a reported 3,000-pound fine – of Nick Knight's role as a cricket commentator.

There must be other reasons. In company with several other English Test players including Graeme Swann, he apparently now has less enthusiasm for "one dayers", despite 4,184 runs at an average of over 48 in that format.

It is also evident that, at 31, he feels the need to conserve his energies and, in his own words, "to consider the intensity of the schedule and the increasing demands on my body".

That may well be a fair assessment, but it is worth remembering that other top-notch batsmen – Ponting, Kallis, Tendulkar and Hussey among them – have continued to play limited-overs cricket with considerable success until their late thirties.

Perhaps KP has other agendas. The shortened forms of the game demand that players attempt more precarious shots, and even, in Pietersen's case, invent them. Indeed, he is widely known for popularizing the "switch hit", whereby a player changes his stance during the bowler's run-up, and plays as a left-hander.

As a batsman whose supreme gift lies in driving the ball straight and with great power in the "v" between mid-off and mid-on, he knows that contrived and cross-batted strokes are fraught with infinitely more risk than shots played with the full blade of the willow. As Eoin Morgan, a brilliant limited-overs player can attest, bringing your unconventional one-day shots to the test arena does not always work.

Money may be a factor. KP will still make himself eligible for the Indian league (IPL), where he plays for the Delhi Daredevils for a reputed fee of 1.28 million pounds. Not bad for six weeks' work.

Certainly, the financial rewards in the sub-continent are far higher then anything he can earn by playing for his country. He is, moreover, a married man with a young family. Those considerations are bound to have played a part in his decision-making.

His resolve has polarized expert opinion. Jonathan Agnew of the BBC has defended his decision; so too Geoffrey Boycott, who maintains it is a distant legacy of his treatment by the selectors when they relieved him of the captaincy.

On the other hand, Patrick Collins of The Daily Mail has described it as "resentful", and former captain Michael Vaughan as "staggering". Unsurprisingly, the current England coach Andy Flower says he "tried to dissuade him".

But unless there is a change of heart somewhere fast, Pietersen is going to be lost to the game of one-day cricket. England's most exciting, most enigmatic, most powerful and arguably most talented batsman is going to be sorely missed.
— Patrick Campbell


Read more headlines, reports & breaking news in Phuket. Or catch up on your Thailand news.
Slow loris released back into Phuket forest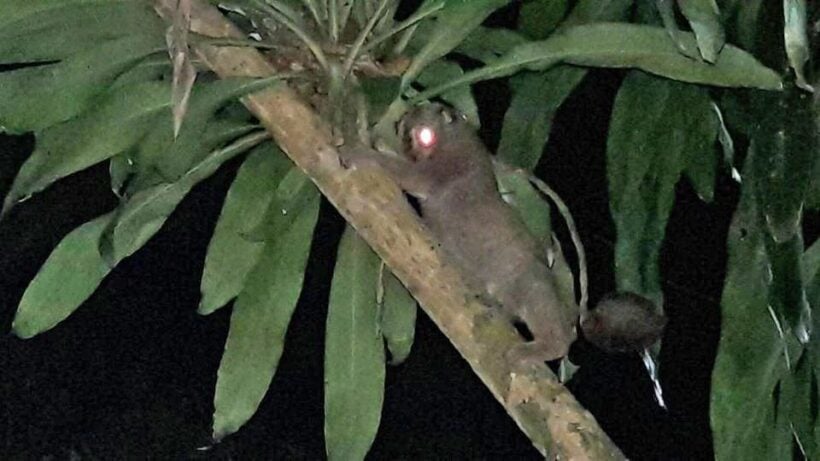 PHOTOS: Department of National Parks
Officers from of the Khao Phra Thaeo Non-Hunting Area have helped in the release of a slow loris back into the wild yesterday.
The Department of National Parks, Wildlife and Plant Conservation reports that the head of Khao Phra Thaeo Non-Hunting Area, Pongchart Chueahom, yesterday released the slow loris to the Khao Phra Thaeo Non-Hunting Are in Thalang.
The slow loris was found near a furniture factory in Thalang last week. It was being treated at a pet hospital before being handed over to Khun Pongchart when it was ready to be set free.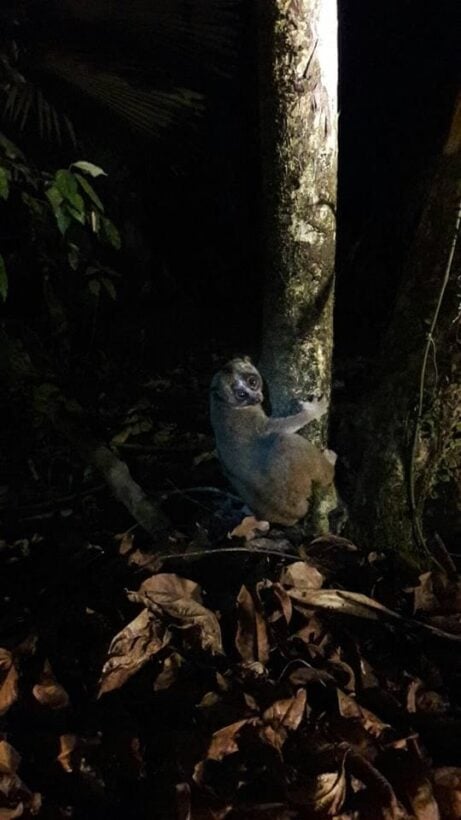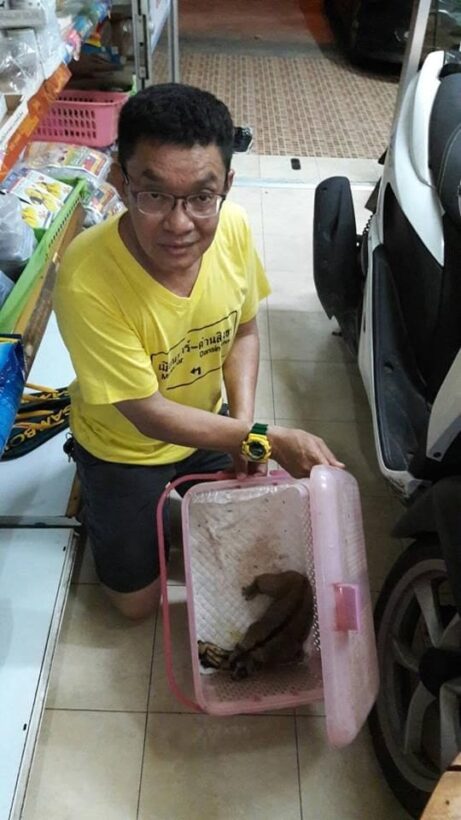 Seastead structure dragged back to shore by Royal Thai Navy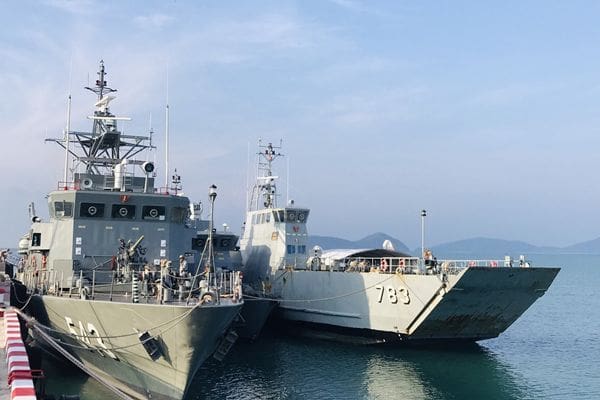 A floating seastead has today been towed by a naval vessel back to the Port of Phuket in Cape Panwa. Meanwhile the Deputy PM Wissanu Krea-ngam is challenging the owners and builders of the structure to take the Thai Government and Navy to the International Court of Justice.
The Royal Thai Navy's Third Fleet ventured out with a group of reporters on Saturday to inspect the floating seastead, the first of about 20 planned Ocean Builders for the open waters about 22km from Phuket's Koh Racha Yai.
Nothing valuable was found on board the octagon-shaped steel and aluminium structure which was attached to a floating platform.
Two vessels were used in today's operation. The living quarters were detached and placed on the first vessel and the second towed the floating platform to the shore for safe keeping pending legal action against its owner as well as the builder, Ocean Builders Company.
Dr. Wissanu said yesterday that Thai authorities were authorised to remove or dismantle the floating housing unit with or without the consent of its owner after finding the structure could pose a threat to Thai national security and sovereignty in accordance with Article 119 of the Criminal Code.
He said that the structure also posed an obstacle to vessels and was located not far from an oil rig.
Regarding the threat by Ocean Builders Company to sue the Thai government in the International Court of Justice for the removal, the deputy PM says he welcomes the move, noting that no government anywhere would allow a seastead settlement near their maritime territory.
Seasteader Chad Andrew Edwartowski and his Thai wife, Mrs. Nadia Summergirl, are wanted by the Thai police for questioning after Thai immigration revoked the American's non-immigrant visa and blacklisted him.
SOURCE: Thai PBS
Phuket taxi slams into tree in Phattalung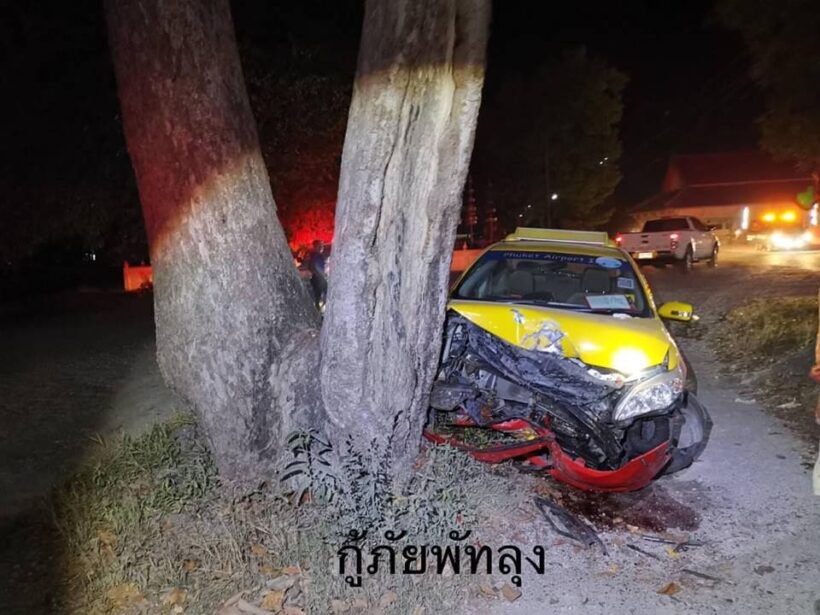 PHOTOS: Phattalung Rescue
Two people have sustained serious injuries after a Phuket taxi slammed into a tree in Phattalung last night.
Phattalung rescue workers were notified of the accident in Mueang Pattalung District at 7.57pm last night (Sunday).
They arrived at the scene to find the Phuket registered taxi resting in front of the big tree on the side of the road near a temple. The front of the vehicle had extensive damage following the collision.
The two people who sustained serious injuries were 58 year old Wanchai Srithong and 64 year old Jamras Srithong. They were both taken to the Phattalung Hospital.
Pattalung City Police are continuing their investigation. There has been no explanation given at this stage as to why a Phuket taxi was in Phattalung.