Phuket Sports: F1 – Strategies, stars and stripes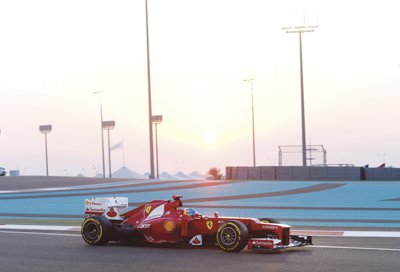 PHUKET: The USA GP has been run sporadically since the "American Grand Prize" of 1908. Since then, 41 GPs have been held at nine locations – most recently at the Indianapolis Motor Speedway from 2000-2007.

The USA is an important market for F1 and for team sponsors, so a USA GP is highly desirable. But American fans historically have been less than enthralled, and of course there is no American team in F1.

Indianapolis was never a great F1 venue. To make matters worse, the 2005 GP was a fiasco. Following tyre failures before the race, Michelin advised that the tyres they had brought were not safe for the whole race; 2005 rules did not allow tyre changes.

The FIA refused all proposed compromises. Fourteen entrants, on Michelin tyres, completed the mandatory parade lap, and immediately retired. We were treated to Ferrari, Jordan and Minardi effectively parading their six Bridgestone shod cars when spectators had paid to see a race.

Bernie Ecclestone, failing to negotiate new financial terms, vowed "never to return" to Indianapolis.

In 2010, Bernie announced plans for a New Jersey GP for the 2012 season. Two months later, Austin, Texas, was awarded the race on a ten-year contract. Austin has the USA's first purpose built F1 track, so American fans should finally get to see a real F1 GP. And it looks like the bleachers will be full, which is great news.

The 5.51 kilometer anti-clockwise track was designed by Hermann Tilke, who also designed the Sepang, Shanghai, Yas Marina, Istanbul, Bahrain, Yeongam, and Buddh circuits. We do not know what it will be like, but we can try to guess.

It looks to be most similar to Abu Dhabi, but it seems to have pieces of many great tracks, with the sweeping Suzuka Esseses and Turn 8 from Istanbul.

There are several gradient changes, particularly in sector one. The lap starts with an uphill straight leading to a blind apex at the hairpin which is Turn 1, and then to a number of high-speed corners like the Maggotts-Becketts-Chapel sequence from Silverstone. This leads to Turn 11, another hairpin, and a long back straight followed by a couple of slow-speed corners where the DRS zone should be. A multi-apex long right hander brings up Turn 20 and the Start/Finish straight. There looks to be good conventional overtaking opportunities.

Weather will be cool. Cars will have similar downforce settings to Abu Dhabi, and Pirelli will bring the same hard and medium tyres. This is conservative, as is usual on a new track, and probably means two stop strategies, with a possibility of some one-stoppers.

Whom will it suit? McLaren will be very bullish, as long as they can evict their gremlins. Lotus is going to be confident as well, and Alsonso will almost certainly get a podium position.

So, Vettel has his work cut out to seal the Championship in his 100th GP.

HRT looks unlikely to trouble the scorers, and the team in now up for sale. Mercedes is talking up its "Double DRS", but while Schumacher may not win at Austin, he will compete in the Race of Champions at Rajamangala Stadium in Bangkok, December 14-16.

The US GP is at 2am on Monday. Qualifying is at 1am on Sunday. If they had started the race at their breakfast time it would have been much more convenient for us; perhaps they did not consider that.

But nevertheless I shall be watching, together with Evan Williams and my Security Director, and any other hardy souls who care to join us at the Greenman, Chalong.

The race will be shown live at the Green Man on Monday at 2am. Click here for more information.
— The Digby


Read more headlines, reports & breaking news in Phuket. Or catch up on your Thailand news.
Beam me up Phuket – new space theme hotel for the island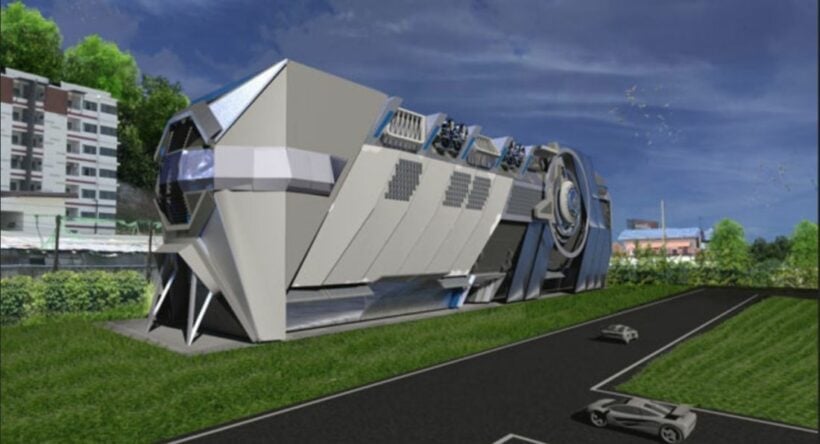 A 150 key space themed hotel is under development in Kathu, Phuket, by a Singaporean group .
Located close to the Central Festival and Makro complexes, the project is expected to open next year according to a report in TTG Asia.
The One Pioneer – Beyond Space Travel hotel say it's "highly focused on an outer space storyline and will have an indoor observatory".
Janette Lee, founder and CEO, says the hotel is poised to open sometime in 2020.
"Tourism business in Thailand and in Phuket will continue to grow but there is still a lack of new attractions. Our vision is to bring to life the dreams of mankind for an experience of space on earth. Our target markets will be both local and international tourists."
According to Lee, the company is seeking partners from Thailand or elsewhere to complete the project. She has had discussions with potential partners and investors during the South East Asia Hotel Investment Summit which took place in Bangkok last week.
Prior to entering the tourism business, Lee had sold her private education business and social enterprise in Singapore. She also used to work in the financial sector.
The project cost is estimated at $40 million.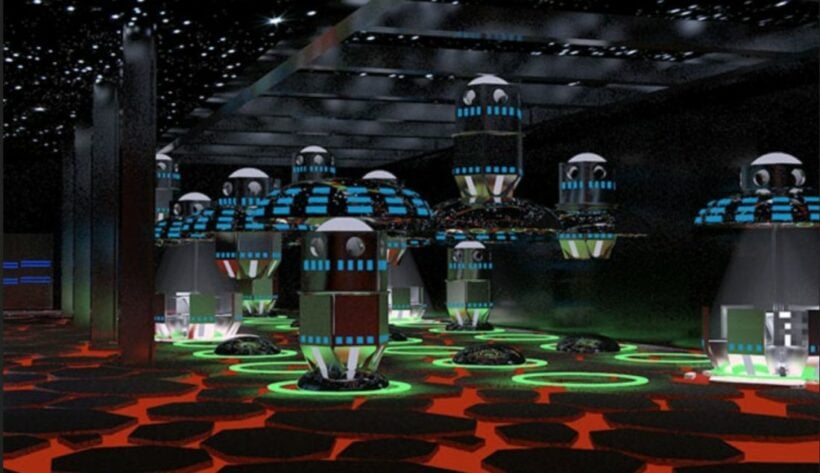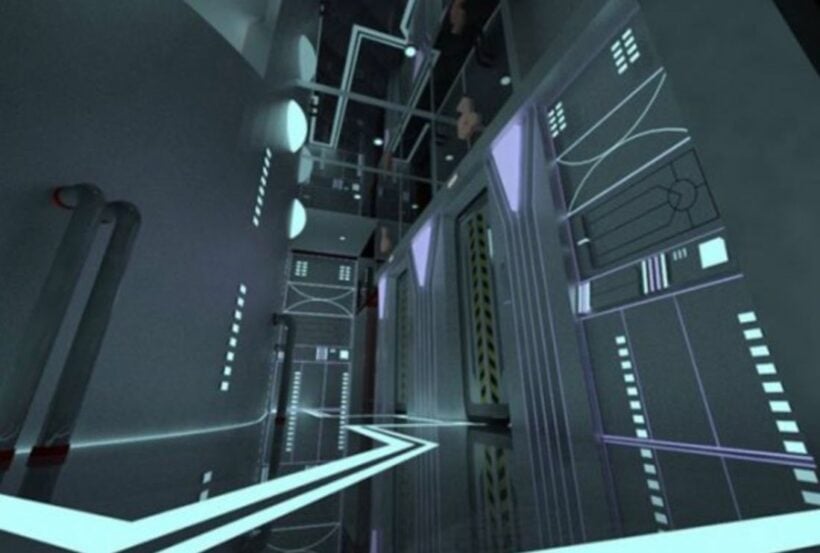 Two charged with attacking an ambulance and driver in Phuket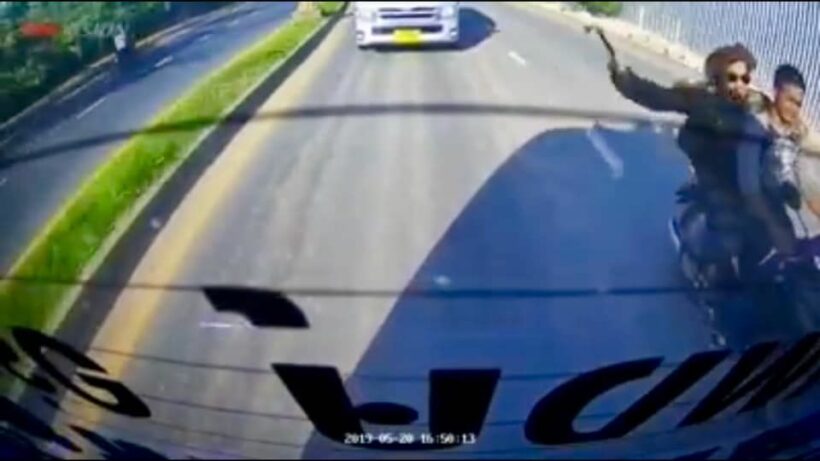 Two men were have been charged with attacking a moving ambulance and the volunteer ambulance driver along the ByPass Road in Phuket earlier this week.
The two assailants were easily identified as 22 year old Sagib Yomyai and 29 year old Sutthi Sripoon, both from Trang province, were arrested at a rented house in Tambon Wichit, Muang district, with an array of incriminating evidence that included a pistol, two bullets, a knife and an axe.
The pair were then taken for questioning in front of Phuket police chief Pol Maj General Wisan Panmanee.
The men were charged by police with damaging, or rendering useless, property belonged to another person, threatening another person and illegal possession of a gun.
The charges follow an attack on the ambulance with a knife and an axe as it was driving on Chalerm Phrakiat King Rama 9 road (ByPass Road) in Muang district on May 20.
The ambulance driver, 41 year old Detnarong Songsang, a lawyer by profession, told Wichit Police that the two men were on a Honda Wave motorcycle that chased after him after he beeped his horn at them for dangerously changing lanes near Siriroj Hospital at around 5pm on Monday.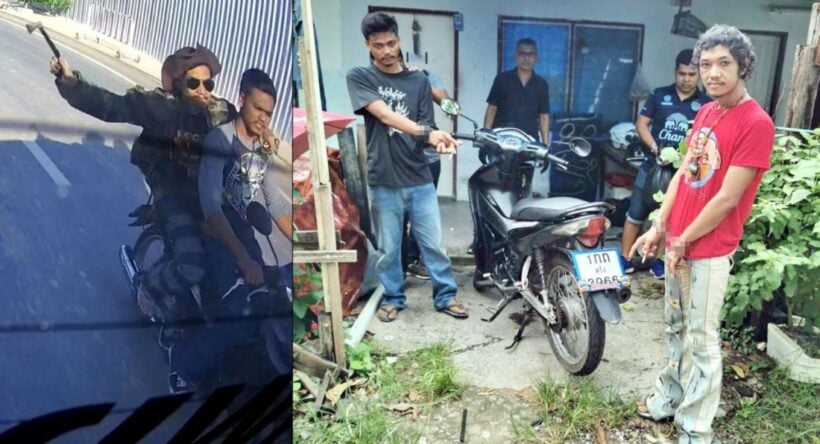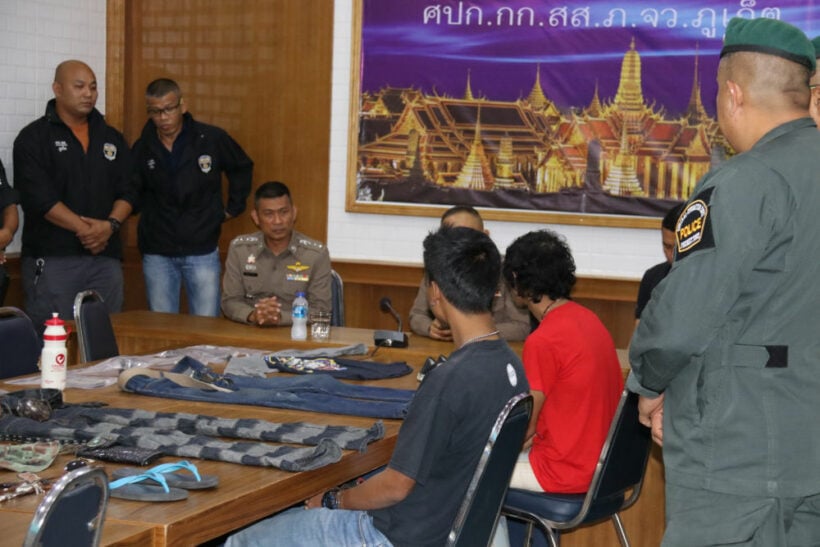 One of the men threw an object at the back of the ambulance and then tried several times to use a knife to pierce the ambulance's hood cover. They kept up the chase and then attacked the rear again, this time with an axe.
Detnarong accelerated to escape and luckily for him, the men spotted police on the road ahead, so they gave up the pursuit. He went straight to the police station to report the incident.
Damage estimated at 50,000 baht was caused to the back windshield of the ambulance, its two side windows and the hood cover. As police were still hunting the suspects, Detnarong posted a four-minute video clip and photo on to his Facebook account to help spread the news.
One reporter asked the driver why he didn't just drive them off the road, Detnarong said he was trained to save people and it was inappropriate to use an ambulance to cause harm.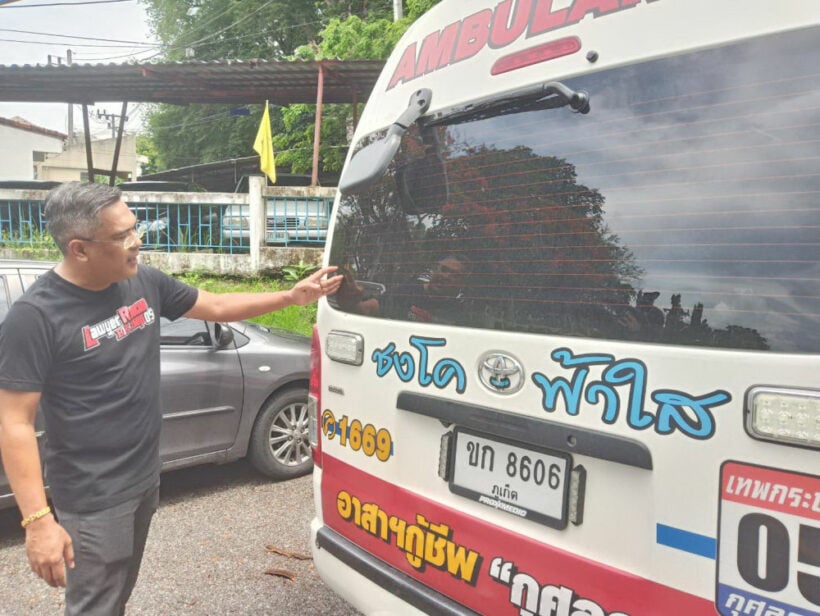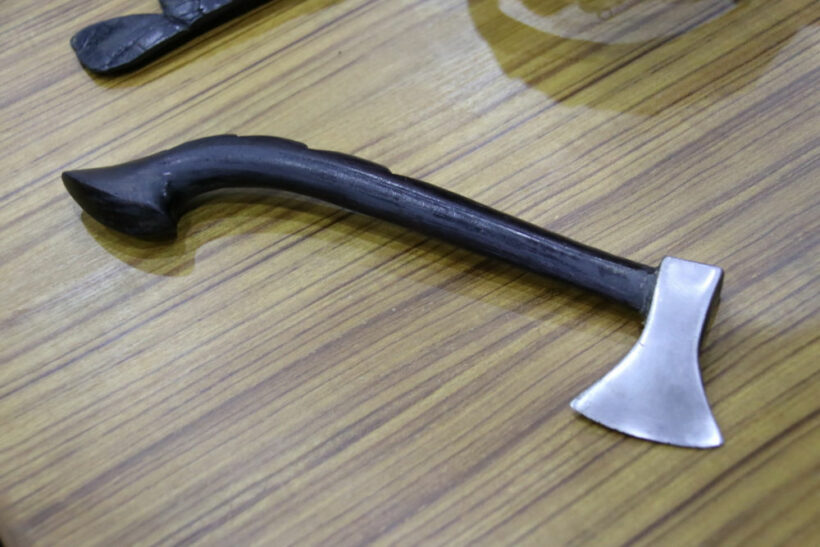 SOURCE: The Nation
No injury as trailer truck loses control in Phuket Darasamut Underpass – VIDEO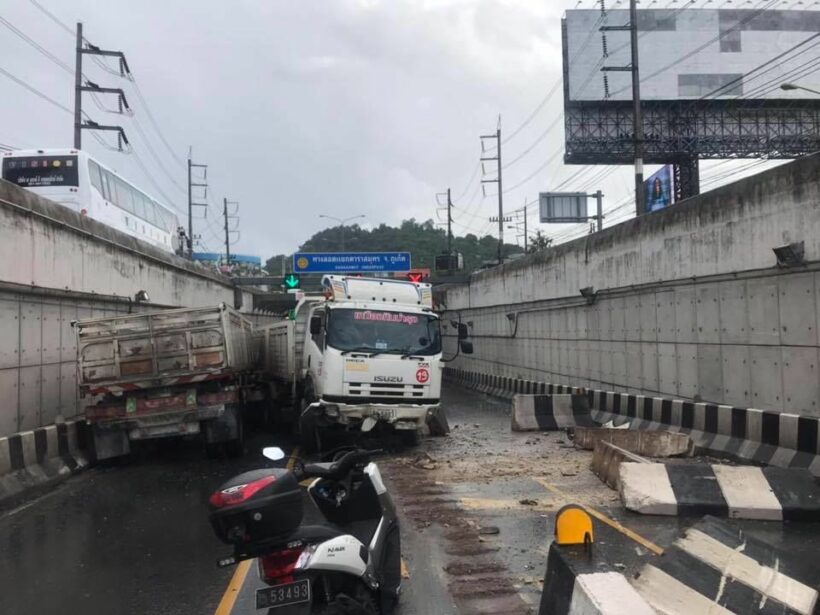 PHOTOS/VIDEO: Newshawk Phuket / อาสา ของ ประชาชน
A trailer has skidded and lost control, and then collided with concrete barriers at the southern entrance to the Darasamut Underpass this morning. No injuries were reported as a result of the incident.
Wichit Police were notified of the incident at 10am. Police and emergency responders arrived at the scene to find the damaged trailer truck and smashed barriers. Both lanes inside the underpass were blocked until the truck and debris could be removed.
Police checked CCTV footage showing that the truck was heading down into the underpass. The truck lost control after starting to skid sideways and smashed through the median barriers.
#ภูเก็ต #วินาที เกิดอุบัติเหตุอุโมงค์ทางลอดดาราสมุทร #Phuket #VIDEO 9.37am accident at the entrance of the Darasamut Underpass northbound. #NewshawkPhuket#NewsInPhuket #PhuketTraffic #PhuketUnderpass #accident #PhuketAccident #PhuketRoadSafety

Posted by เหยี่ยวข่าว ภูเก็ต on Wednesday, May 22, 2019