Phuket Sports: No pipe dream for IronKid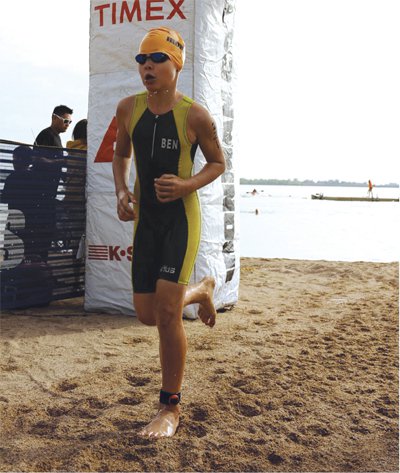 PHUKET: This week's featured IronKid is 10-year-old Australian Ben McMillan. Ben entered his first triathlon when he was six years old and he is so passionate about the event that he asked for a running coach for his 10th birthday.

Phuket Gazette: Why do you compete in IronKids?
Ben McMillan: I really love the sport and I like nothing better than to be out training with my friends. Whenever friends come to my house, we always play mini triathlons in the yard or go on bike rides.

I am also extremely lucky because I train at Thanyapura and there are some amazing, supportive athletes who train there. These athletes make me try to be a better athlete.

What's your training schedule like?
I train five to six days per week. Although this sounds like a lot, sometimes training is short and sharp and normally lasts between 45 minutes to one and a half hours; except Wednesdays when I swim for one hour and then head to the track to do sprint training with the adult triathletes.

My normal week comprises of three afternoon swim sessions; two days per week running (one day sprint work and one day long run); one bike ride per week, although I have increased this recently to two rides, and Saturday mornings I normally join my dad in a 'dynamic fit' session at the gym, which focuses on all around body work and uses techniques such as plyometric progression (common plyometric actions include throwing or swinging a golf club/bat), skipping and squat jumps.

Which is your favorite part of the IronKids race – swim, bike or run?
Definitely the run.

Why the run?
I have a real passion for running and it certainly comes easy for me.

One day I hope to become a champion runner and my goal is to make the Olympics.

I also love to watch running movies. I find them quite inspiring. My favorites are Without Limits, which is about the legendary American runner Steve Prefontaine, and Chariots of Fire.

Which is your hardest part of the IronKids race – swim, bike, run?
No real soft area, but maybe the bike.

Why do you find the bike harder?
Lack of training; although I am working on this much more and feel that it is certainly improving every week.

What do you hope to achieve at this year's IronKids?
I would like to get a faster time than I did in the last IronKids event. I love to run and I want to make sure that when I cross the finish line I have used up all my energy.

What other sports do you play?
I am in the Silverfinz swim team, which is really good fun and we get to travel to competitions.

I would like to play more rugby but I don't have much time – my teachers expect me to fit in some homework.

I also love doing athletics, especially hurdles, so I hope to have an opportunity to work more on this.

On the weekends, I love throwing a baseball in the backyard.

When did you start competing in sporting events?
I have always loved sports and I started playing football when I was five, I did my first triathlon when I was six.

My parents say that ever since I was a baby I could not keep still, so I have always been very active.

Why do you like them (sporting events)?
I love to compete, even if I don't win I still love competing and pushing myself to achieve better times. I also love going to events and meeting new people.

Who are your favorite athletes?
I have two favorite athletes: Steve Prefontaine (legendary runner) and Jurgen Zack (legendary Ironman and great coach).

My favorite sporting teams are the Wallabies (Australian rugby team) and the San Francisco Giants (baseball team). I watched two Giants games this year, which were amazing.

What does being an IronKid mean to you?
Being an IronKid allows me to have new challenges in life and helps me to reach my long term goals.

I love how people in this sport are very focused. I know that if I train well and keep setting goals, I can achieve anything I want.

The 2012 IronKids Phuket Championship race will be held on December 1 at Thanyapura Sports and Leisure Club. This event is sponsored by The Nation, the Phuket Gazette, PGTV and the Phuket Today show on UBC/True Visions (Channel 99).
— Andrew Scott


Read more headlines, reports & breaking news in Phuket. Or catch up on your Thailand news.
Beam me up Phuket – new space theme hotel for the island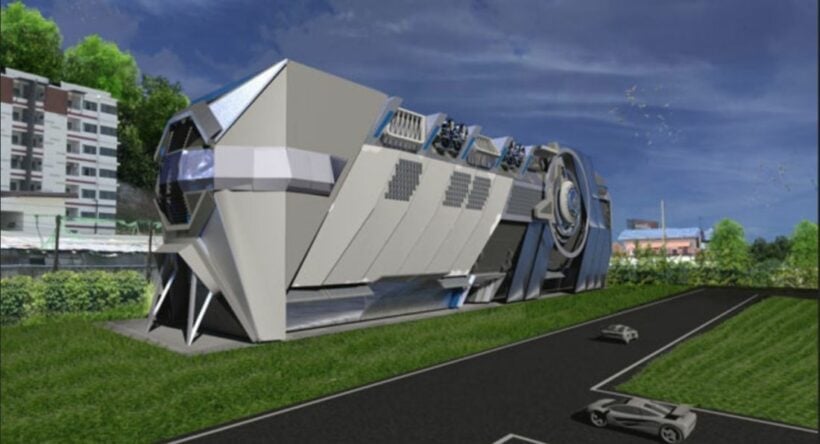 A 150 key space themed hotel is under development in Kathu, Phuket, by a Singaporean group .
Located close to the Central Festival and Makro complexes, the project is expected to open next year according to a report in TTG Asia.
The One Pioneer – Beyond Space Travel hotel say it's "highly focused on an outer space storyline and will have an indoor observatory".
Janette Lee, founder and CEO, says the hotel is poised to open sometime in 2020.
"Tourism business in Thailand and in Phuket will continue to grow but there is still a lack of new attractions. Our vision is to bring to life the dreams of mankind for an experience of space on earth. Our target markets will be both local and international tourists."
According to Lee, the company is seeking partners from Thailand or elsewhere to complete the project. She has had discussions with potential partners and investors during the South East Asia Hotel Investment Summit which took place in Bangkok last week.
Prior to entering the tourism business, Lee had sold her private education business and social enterprise in Singapore. She also used to work in the financial sector.
The project cost is estimated at $40 million.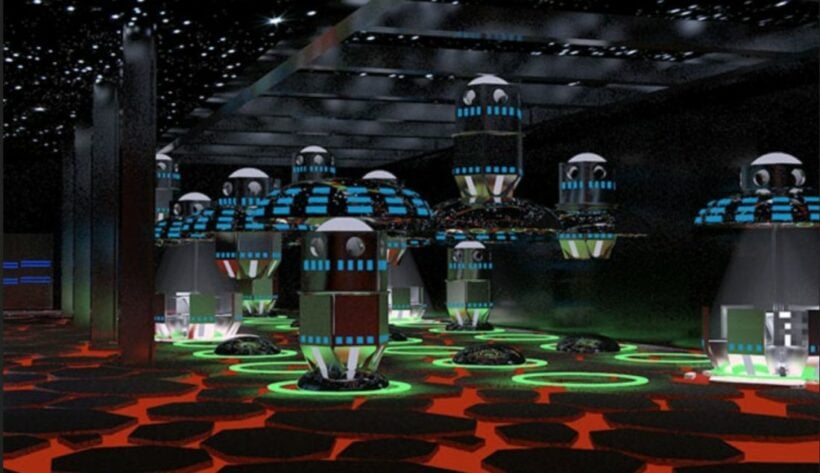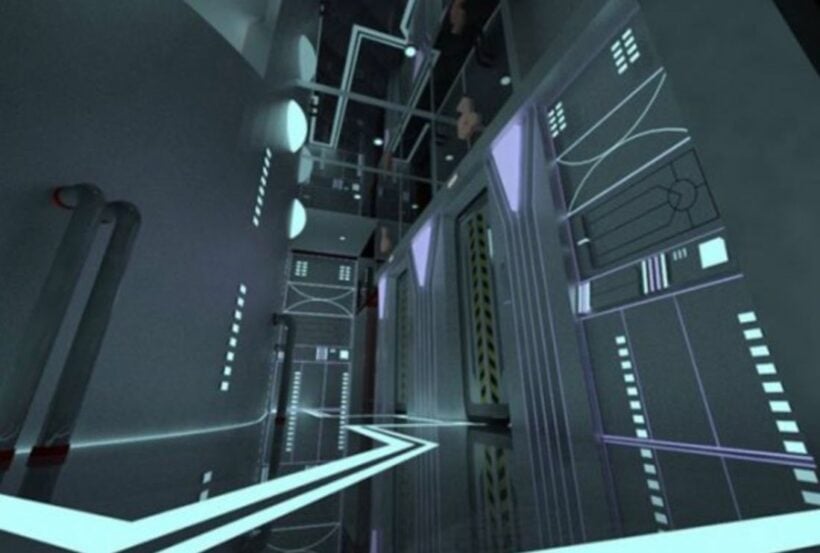 Two charged with attacking an ambulance and driver in Phuket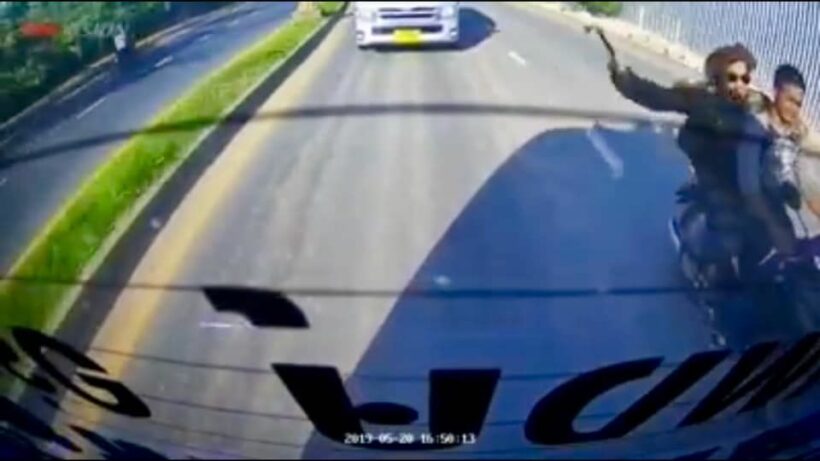 Two men were have been charged with attacking a moving ambulance and the volunteer ambulance driver along the ByPass Road in Phuket earlier this week.
The two assailants were easily identified as 22 year old Sagib Yomyai and 29 year old Sutthi Sripoon, both from Trang province, were arrested at a rented house in Tambon Wichit, Muang district, with an array of incriminating evidence that included a pistol, two bullets, a knife and an axe.
The pair were then taken for questioning in front of Phuket police chief Pol Maj General Wisan Panmanee.
The men were charged by police with damaging, or rendering useless, property belonged to another person, threatening another person and illegal possession of a gun.
The charges follow an attack on the ambulance with a knife and an axe as it was driving on Chalerm Phrakiat King Rama 9 road (ByPass Road) in Muang district on May 20.
The ambulance driver, 41 year old Detnarong Songsang, a lawyer by profession, told Wichit Police that the two men were on a Honda Wave motorcycle that chased after him after he beeped his horn at them for dangerously changing lanes near Siriroj Hospital at around 5pm on Monday.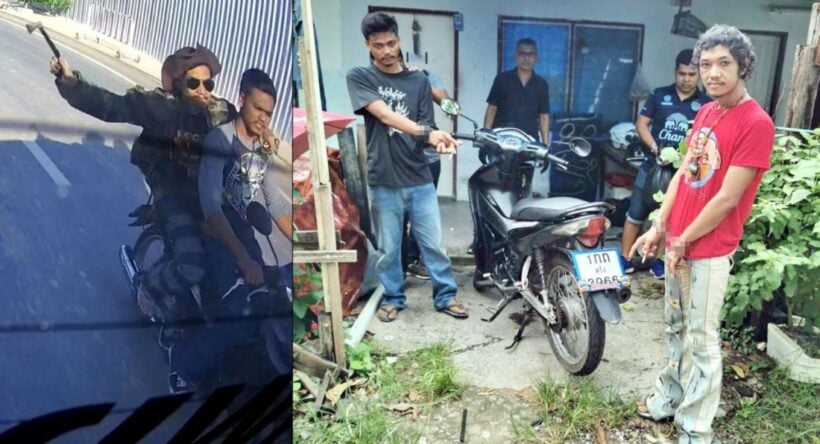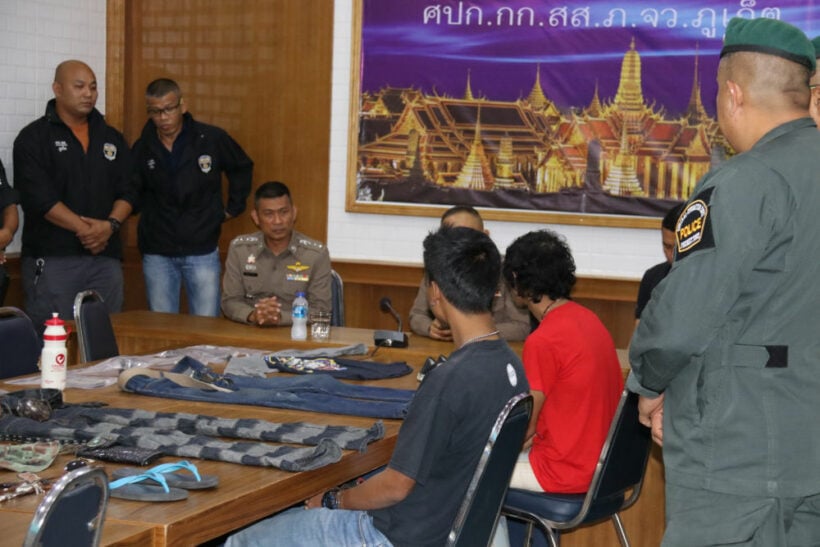 One of the men threw an object at the back of the ambulance and then tried several times to use a knife to pierce the ambulance's hood cover. They kept up the chase and then attacked the rear again, this time with an axe.
Detnarong accelerated to escape and luckily for him, the men spotted police on the road ahead, so they gave up the pursuit. He went straight to the police station to report the incident.
Damage estimated at 50,000 baht was caused to the back windshield of the ambulance, its two side windows and the hood cover. As police were still hunting the suspects, Detnarong posted a four-minute video clip and photo on to his Facebook account to help spread the news.
One reporter asked the driver why he didn't just drive them off the road, Detnarong said he was trained to save people and it was inappropriate to use an ambulance to cause harm.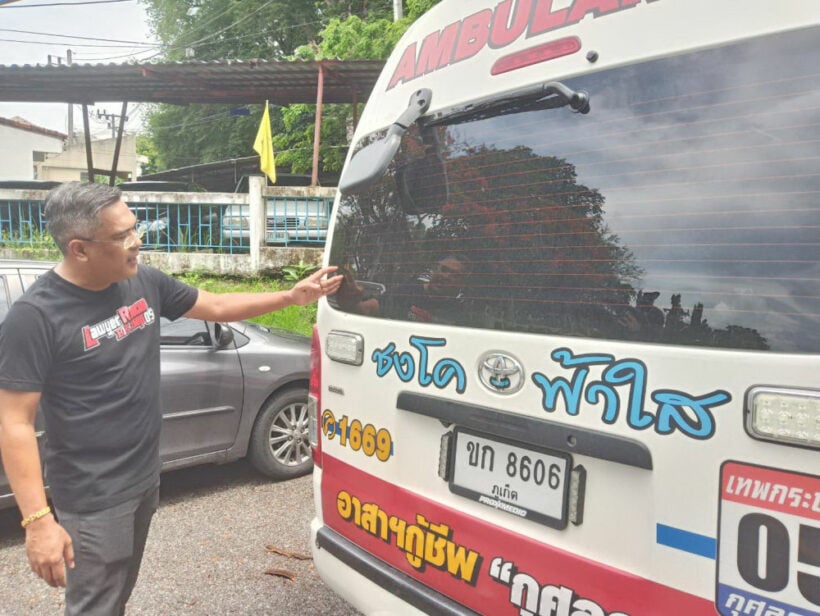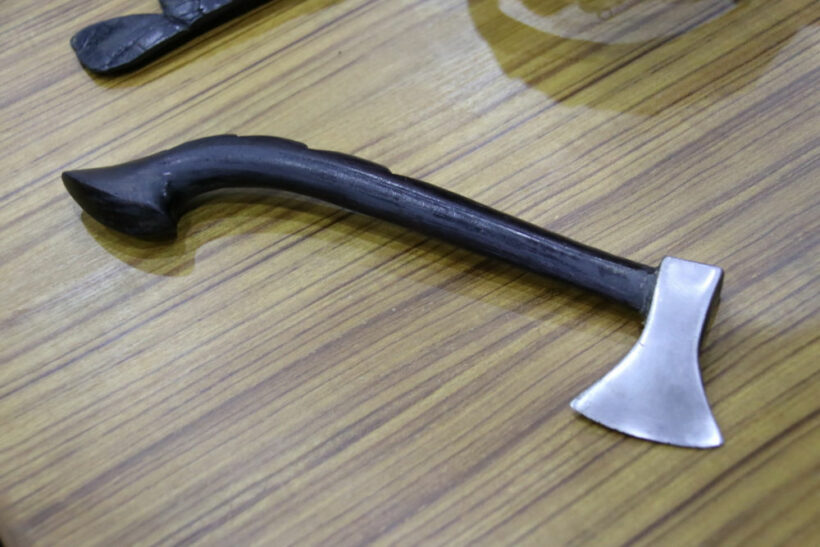 SOURCE: The Nation
No injury as trailer truck loses control in Phuket Darasamut Underpass – VIDEO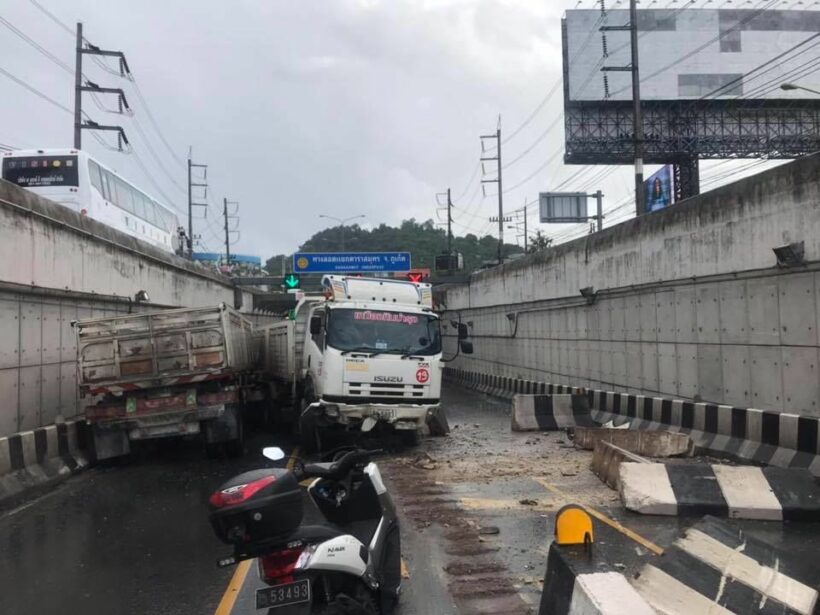 PHOTOS/VIDEO: Newshawk Phuket / อาสา ของ ประชาชน
A trailer has skidded and lost control, and then collided with concrete barriers at the southern entrance to the Darasamut Underpass this morning. No injuries were reported as a result of the incident.
Wichit Police were notified of the incident at 10am. Police and emergency responders arrived at the scene to find the damaged trailer truck and smashed barriers. Both lanes inside the underpass were blocked until the truck and debris could be removed.
Police checked CCTV footage showing that the truck was heading down into the underpass. The truck lost control after starting to skid sideways and smashed through the median barriers.
#ภูเก็ต #วินาที เกิดอุบัติเหตุอุโมงค์ทางลอดดาราสมุทร #Phuket #VIDEO 9.37am accident at the entrance of the Darasamut Underpass northbound. #NewshawkPhuket#NewsInPhuket #PhuketTraffic #PhuketUnderpass #accident #PhuketAccident #PhuketRoadSafety

Posted by เหยี่ยวข่าว ภูเก็ต on Wednesday, May 22, 2019