Phuket Sports: F1 – Moans, malpractice and onto Maggotts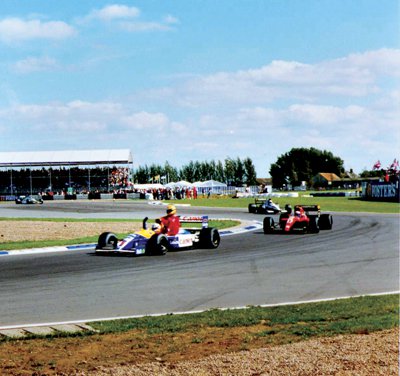 PHUKET: Sebastian Vettel knows how to celebrate victory, but he is bad loser. That is one reason it is fun when he loses. After the race at Valencia, he said the "safety car" which took away his lead was not needed and "in a sense was to break our necks."
But hold on a minute, Vettel (and Romain Grosjean) retired because the Renault alternator failed. Renault has no answer yet as to why they failed, but the two cars had different faults. Unless the alternators failed because of their time behind the Safety Car, Vettel has little cause to whinge.
Vettel's comments were exacerbated by Helmut Marko who said "Vettel was too far ahead and so the field was brought back together." This hints at a Red Bull feeling that they are the paddock's target. Their 2011 season winning technology was specifically outlawed, as was their honeycomb floor this year. Why should they be hated? Paranoia would say it is fueled by envy that they are successful, not a major constructor, and like Ferrari have a sweet deal with Bernie Ecclestone.
So who is Helmut Marko? Since 2005 he has been advisor to the Red Bull Racing F1 Team. From 1999 he has overseen the Red Bull driver development programme, which inter alia nurtured Sebastian Vettel. He is also a man of substance, a doctor of law who owns two Austrian Hotels.
From one Germanic professional causing controversy, to another. Gerhard Gribkowsky is the German banker who took bribes from Bernie Ecclestone in connection with BayernLB's 2006 sale of F1 shares to private equity. He has just been jailed. In essence Gribkowsky says Bernie bribed him, and Bernie says Gribkowsky blackmailed him. This has led to a review of Bernie's affairs both by Her Majesty's Revenue & Customs and The Serious Fraud Office.
Meanwhile the private equity firm has been reducing its F1 interest, and may itself have a case to bring. Uncomfortable times for Bernie, but he says he will go to Hockenheim, and appears confident he faces no impending German prosecution.
Bernie has driven F1 very successfully, but there are huge challenges ahead. F1 requires sponsors, governments, fans, teams and circuits. A corruption scandal could scupper sponsorship deals, with sponsors already suffering in the global economy. It could also endanger government subsidies if it becomes a national Cause Célèbre.
The 2013 Concorde Agreement has not been concluded. This is a contract between the Fédération Internationale de l'Automobile (FIA), the Formula One Teams (now represented by the Formula One Teams Association) and the Formula One Administration. It agrees the terms by which teams compete and share television revenues and prize money.
In 2004, Bernie offered £260,000,000 over three years in return for unanimous renewal of the then current Concorde Agreement. After many negotiations all the teams agreed in some way at least until 31st December 2012. But it is now urgent to conclude a new agreement.
So a strong captain is needed, and while other names have been touted, no-one has yet emerged to take-over Bernie's role in this set of complexities.
Returning to this weekend, the deserted 1943 bomber airfield was used for an impromptu 1947 race in which one organizer ran over a sheep. The sheep was killed, the car written off, and the event is also known as the Mutton Grand Prix. In 1948 the RAC leased the airfield. Their first two races were held on the airfield's classic WWII triangle format runways, with long straights separated by tight hairpin corners, the track demarcated by hay bales.
For the 1949 International Trophy meeting, racing switched to the perimeter track. In 1952 the start line was moved, and that layout remained largely unaltered for 35 years. For the 1975 meeting a chicane was introduced to tame speeds through the mighty Woodcote Corner. There was a major redesign between the 1990 and 1991 races, transforming the ultra-fast track into a more technical one.
The new track's first F1 race saw Nigel Mansell winning in front of his home crowd. On his victory lap Mansell picked up stranded rival Ayrton Senna who had run out of fuel and give him a lift on his side-pod.
Following the deaths of Senna and Ratzenberger at Imola in 1994, many Grand Prix circuits were modified to reduce speed, and the Abbey kink became a chicane. The entry from Hangar Straight into Stowe Corner was modified in 1995 to make it less dangerous and less challenging.
Red Bull looked frighteningly strong at Valencia and must fancy their chances at Silverstone. But the 3.7 mile lap race is wide open. It's the British GP, so expect rain. That will play to Hamilton, Alonso, Vettel and Raikkonen. So I think it will not change the leading group. It could help Button, who needs it, and disadvantage Massa, who does not need that.
Last year, it was Alonso, Vettel, Webber, Hamilton. This year might not be so different, but it would be nice to see Grosjean there (click here for current standings). He got married last Wednesday, I expect I know what present he would like this weekend.
Is it possible ESPN will have less annoying advertisements than Sky Sports? We know we pay to see sport by having commercials. But when we have to leap up to turn down the sound because the ads blast our ears, it's bad. There is one particularly awful advertisement (for what I know not) that has been recorded to sound as if it is on an unloved and badly scratched 12 inch LP. The screeches are hideous in surround sound.
And when we lose the action just to watch the TV station advertise itself, that is surely counter productive. Could they not, at the very least, continue to show the race during the adverts as picture in picture? Certainly the technology is already there.
Qualifying on Saturday, and the race on Sunday, both at 7pm, will be shown live at The GreenMan. Click herefor more information.
— The Digby
Keep in contact with The Thaiger by following our Facebook page.
Never miss out on future posts by following The Thaiger.
Patong, Phuket Town, Chalong to fund residents' vaccination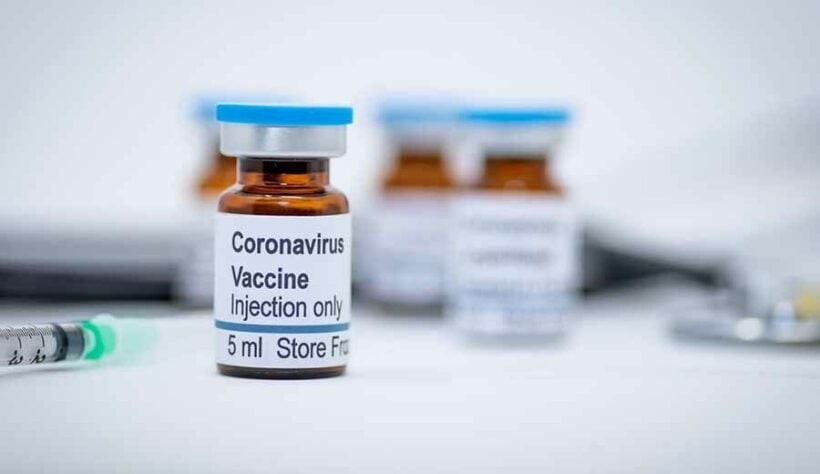 Patong and Phuket Town are planning to fund registered residents' Covid-19 vaccines, Thai and foreign, with the hope to speed up the inoculation process without waiting for the national government. The mayors of both cities say they have already allocated the funds to move forward with purchasing the vaccines after the government approves which ones may be used.
Like any other municipality in Thailand, the Covid-19 vaccine must be acquired from the Ministry of Public Health. A spokesperson says their office had yet to receive the news on how many doses of the vaccine Phuket could receive or in which order to vaccinate people.
"I don't want to wait in the queue to get the vaccine budget. Chalong people deserve to receive vaccines. They do not need to pay."
Chalong officials have confirmed that the Covid vaccines will be freely available to all people registered as living in Chalong Subdistrict, regardless whether the resident is Thai or foreign.
"There are about 20,000 to 30,000 people in Chalong. This includes everyone: Thais, migrant workers and other foreigners registered as living in Chalong, such as retirees and foreigners staying here for other reasons. They will all receive the vaccine."
Phuket City Mayor Somjai Suwansupana has also confirmed to The Phuket News that Phuket City Municipality will also administer free vaccines to the over 79,000 people living in Phuket Town. But he says only people who were registered as living in the city limits at the end of December would be eligible to receive the free vaccines. Chalermluck Kebsup, Mayor of Patong, is also following suit by offering free vaccines to registered residents.
"We deserve to get the vaccine quickly because Phuket is a tourism province, our people depend on tourism."
It has been 26 days since Phuket had any positive cases of Covid-19, but Chalermluck says a vaccine will curb worries of Covid spreading.
"The vaccine is our hope in stopping this fear. If local residents receive the vaccine as quickly as possible, I think people will be more confident in receiving domestic tourists. Then businesses can run."
SOURCE: The Phuket News
Keep in contact with The Thaiger by following our Facebook page.
Never miss out on future posts by following The Thaiger.
Phuket police confirm speed limit of bypass road after locals complain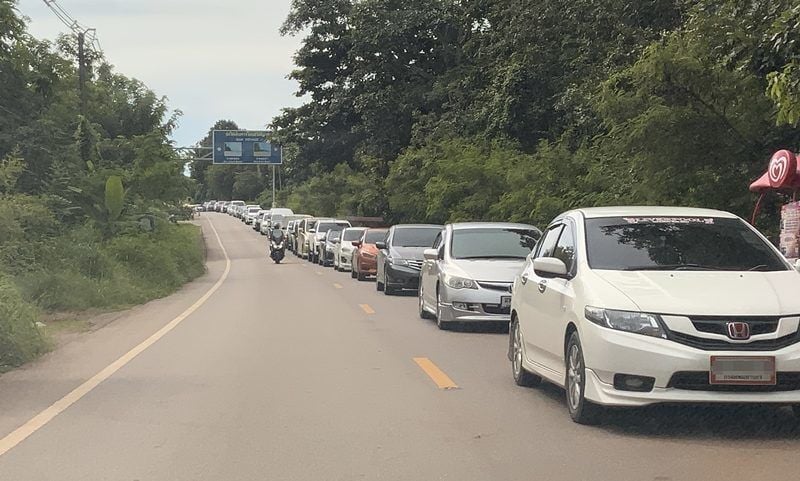 Phuket police are confirming the island's bypass road speed limit as 50 kilometres per hour. That is, despite years of back and forth between motorists and the law. The latest announcement comes after locals posted online copies of their speeding tickets, which showed the confirmed limit. The stretch of road, almost the only stretch of road where you could get a car up to 100 kph, has long been a speedway for cars, trucks and vans.
The reason they are complaining is due to the fact that they say they were under the impression that speeding tickets would only be given to those caught exceeding 100 kilometres per hour along the bypass. They say police have assured for years that this would be the case.
Phuket City Traffic Police Deputy Chief Rungrit Rattanaphakdee says that normally motorists are allowed to drive up to 80 kilometres per hour on municipality roads but the bypass road's speed limit is 50 kilometres per hour.
"Although drivers of private cars and motorbikes can drive not over 80 kilometres per hour on municipality roads in accordance with the Road Traffic Act B.E. 2522, all drivers must follow the 50 kilometres per hour signs installed along the bypass road."
But his interpretation of the law contradicts a statement in 2015 by former Phuket Highways Office Chief Samak Liedwonghat and Teerawat Liamsakun, who was Phuket City Police Chief at the time. Samak said back then, that the signs with a white background and red circle are advisory only. In other words, not mandatory. Teerawat also concurred with Samak, in 2015, by saying that the signs were advisory only but warned that drivers may have an accident if they don't comply with the advisory speed limit on the signs.
"Actually, speed is limited by law on this road [the bypass road] to 80 kilometres per hour in tessabaan (municipal) areas and 90 kilometres per hour in other parts. Our speed cameras are set to detect vehicles going faster than 100. Anyone caught going faster than that risks receiving a speeding ticket in the mail."
Now, Rungrit says the speed limit is mandatory but motorists would not be issued tickets by the speed cameras unless motorists' speeds were higher than 100 kilometres per hour.
Locals say they are still confused as they say Rungrit didn't respond as to why the motorists were being ticketed when travelling under 100 kilometres per hour as he maintains that fines are only given to those going over 100 kilometres per hour. The photos of the tickets showed most of those ticketed to be travelling at speeds of 90-99 kilometres per hour, which directly contradicts Rungrit's new interpretation of the law.
"….So far we have had tickets issued only to the drivers who drove faster than 100 kilometres per hour."
"The signs are there to remind drivers to drive carefully under the speed limit, as normally drivers drive very fast on the road, leading to accidents."
"We are trying to use technology to charge drivers' behaviour, so we use speed cameras and have tickets sent to their homes. As you can see, we never set up any checkpoint along the bypass road, except during the long holidays."
To be clear, Rungrit says the bypass road speed limit is 50 kilometres per hour, but you may be ticketed if your speed exceeds 100 kilometres per hour. That is, despite locals receiving tickets for going 90-99 kilometres per hour.
SOURCE: The Phuket News
Keep in contact with The Thaiger by following our Facebook page.
Never miss out on future posts by following The Thaiger.
UPDATE: Confusion over Covid-19 tests for visa extensions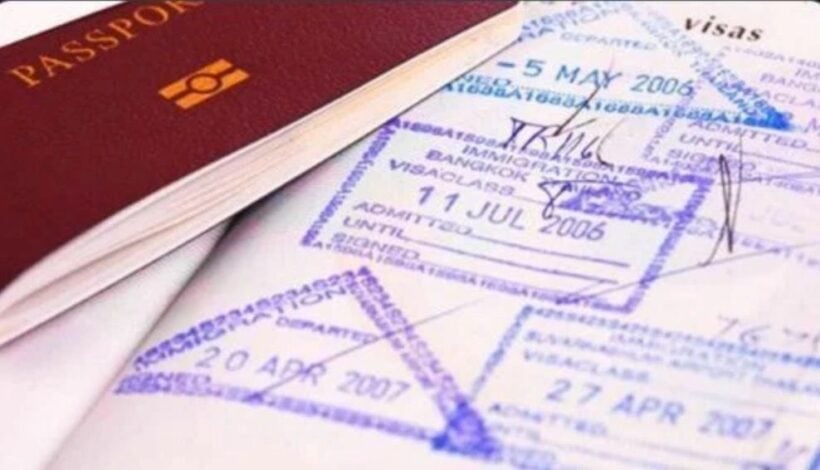 UPDATE: Khaosod English removed a story on Covid-19 tests for those seeking visa extensions and replaced it with the article "Immigration backtracks on plan to require Covid-19 test for visa extensions." They say the previous report sparked uproar among expats and immigration police spokesperson has since apologised for the misunderstanding.
Original article…
Confusion reigns today over whether Covid-19 tests will be required for visa extensions. While The Phuket News spoke with an immigration official who said "no… you don't need a Covid-19 test to extend your visa or apply for a work permit", Khaosod English wrote an article headlined "Covid-19 test will be mandatory for all visa extension".
The Thaiger also contacted a respected visa agent who said Covid-19 tests are, indeed, now required for applying for both visa extensions and work permits, even renewals.
The Thai Immigration Bureau has not made any official announcement regarding Covid-19 tests. Talk about Covid-19 tests for foreigners was brought up after a rule was published in the Royal Gazette last month, officially adding Covid-19 to a list of dangerous diseases, prohibiting those infected with any of the listed illnesses from entering the country.
Immigration Police Bureau spokesperson Archayon Kraithong told Khaosod English that proof of a negative Covid-19 test will be required for visa extensions, regardless of how long a foreigner has stayed in Thailand. On the other hand, Phuket immigration deputy chief Nareuwat Putthawiro told The Phuket News that Covid-19 tests will not be required for visa extensions or work permit applications.
"We do not require any medical documents for an application to renew a visa, because there are few foreigners' movements outside Phuket. Most of them live and work in Phuket, and have done so before the new wave of Covid-19… So they do not have to worry about it. Everything is still the same."
Medical exams are currently already required for most work permit applicants (including tests for Syphilis and Elephantiasis). A visa agent told The Thaiger that Covid-19 tests have been added to the medical examination requirements for work permit applicants. But, on the other hand, Phuket immigration says they DO NOT require Covid-19 tests for work permit applicants.
"We have not received any notices about Covid-19 requirements for processing applications to renew visas. If we do receive any such orders, we will let the public know."
It isn't the first time there has been conflicting statements coming out of different officials, in different immigration offices on different days.
SOURCES: Phuket News| Khaosod English
Catch up with the latest daily "Thailand News Today" here on The Thaiger.
Keep in contact with The Thaiger by following our Facebook page.
Never miss out on future posts by following The Thaiger.