Phuket Sports: F1 – Gremlins, graunches, gruffness, grit and glory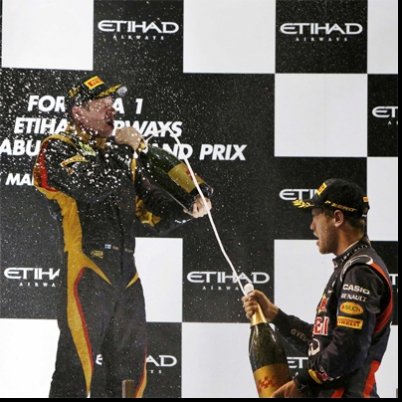 PHUKET: After qualifying the script for the Abu Dhabi race was clear; Lewis Hamilton would coast around to win. Sebastian Vettel, starting at the back would make no impression; Fernando Alonso would take his customary third, while Kimi Räikkönen and Jenson Button would take some good points.

It would be boring, but could open up both championships. I had fortified myself with roast lamb, and opened a bottle of indifferent red in anticipation of little entertainment.

Thus you find me, with little excitement, waiting for the off, seated beside my clerical acquaintance and his lady wife, my head of security at our feet and my son texting me from the track.

But somehow the script was forgotten, and Abu Dhabi became the most exciting race of the season. By the end I had dumped the indifferent red for a 12 year-old Double Wood Balvenie, was gripping the lady wife, and GSM had profited mightily from the texts with Number 1 son seated by turn 10.

We all know the result now, but I will quickly run across the race for the main teams.
Räikkönen took second place at the very start, overtaking Mark Webber and Pastor Maldonado, and inherited the lead when Hamilton's gremlin stopped his petrol pump in lap 20.

The victory was Räikkönen's first since 2009. He is the eighth driver to win this season.

Räikkönen was asked on the podium by McLaren ex-team mate David Coulthard, dressed in a suitable passé style, what it was like to win again. The Finn replied in his trademark laconic fashion: "Not much really."

This was not his first terse observation of the day.

When Räikkönen's engineer advised him of his lead, he unwisely offered advice and received the retort of one who had shrewdly signed a contract extension before the race: "Leave me alone, I know what to do". His engineer is brave and pushed his luck by later reminding Räikkönen to warm his tyres. "Yes, yes, yes, I do it all the time." The lady wife asked me: "Did he just tell them to **** Off?" He had.

When Räikkönen used the "F-word" on the podium, Coulthard felt obliged to clarify that English is not his first tongue. To viewers, Kimi sounded quite comfortable with the language. It is a brave or foolish interviewer that questions Räikkönen live. He then poured fizzy peach juice over an unsuspecting Coulthard, who pretended not to notice.

This is the first Lotus win since 1987. But today's Lotus is the old Renault team, with whom Alonso won his 2005/2006 titles; still based at the disused quarry south of Enstone Airfield in Oxfordshire.

Kimi is 57 points behind Vettel in the Championship, so he cannot win overall. But Lotus is now a team to be reckoned with, and its clear Räikkönen is a driver to be reckoned with; by his team and interviewers as well as by competitors.

Alonso started sixth and finished second; a gritty drive in a miserable car. He is now only 10 points behind Vettel. Felipe Massa underperformed again.

For Vettel it was a lucky day. He started from the pit lane with a modified car, survived two early sets of front wing damage, one in a collision with a DRS Marker Board, which was clearly speeding under the safety car. He resumed the tail of the field after getting a new nose, and stormed up to second before making a second pit stop.

He then benefited vastly from the second safety car, hunted down Button in new shoes, overtook him three laps out, and took third. Now only Alonso can save us from a third consecutive Vettel Championship.

Webber had a bad day. He started second, battled for fourth after a miserable start, lost time in incidents with Maldonado and Massa, and was finally taken out in the Sergio Perez accident on lap 38.

Narain Karthikeyan made a spectacular exit on lap 8 when his hydraulics failed, triggering an extravagant accident with a tailgating Nico Rosberg flying over the top of his car. A 'KERS' problem kept Maldonado from a podium for Williams.

So it's on to an all new and untested Austin next, at an unsociable hour, but more of that next week. I shall be accompanied by Evan Williams.
— The Digby
Keep in contact with The Thaiger by following our
Facebook page
.
Never miss out on future posts by
following The Thaiger
.
Phuket airport ready for tourists after finishing Covid screening labs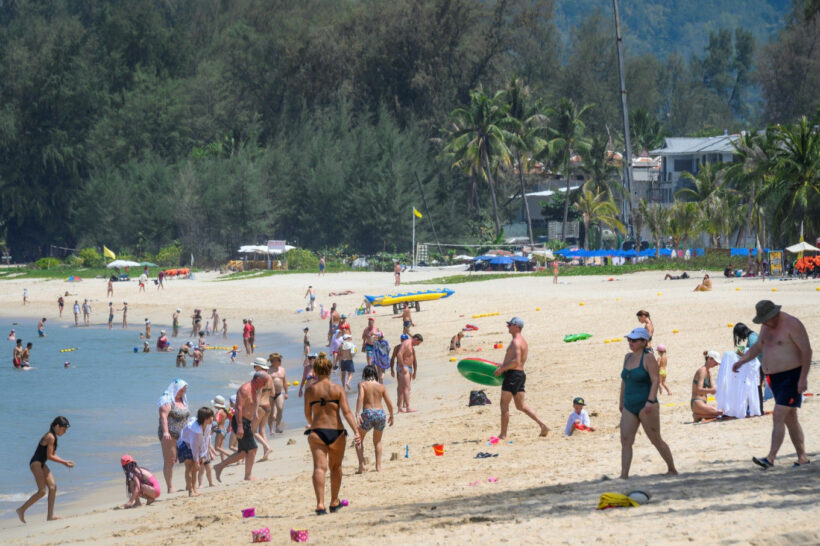 Phuket Airport is officially ready for tourists as authorities say they have finished installing Covid screening labs in an effort to welcome international travellers. The 5T Model for Covid-19 is being used at the airport with the goal of screening large groups of people in a quick and efficient manner. The Phuket health chief says the 5T's stand for Target, Testing, Treating, Trusting and Tracing.
Phuket has one large airport at the north end of the island but is separated into two separate terminals – a domestic terminal (the original airport terminal), and a new international terminal opened in 2016.
The target category refers to the target groups of tourists while the tracing stands for software that will be used to monitor their movements. The testing category refers to Covid tests that will be implemented to travellers upon arrival along with the treatment and trust categories signifying the readiness of resources for medical treatment and confident communications between all parties respectively.
The Covid-19 lab container module has been set up at Phuket airport's Terminal X (the terminal opened for charter flights opened in 2014) and will be tested tomorrow with its operation to start on September 30. As large groups of tourists could arrive (later in the year, the lab is reportedly capable of testing 96 people at a time with test results becoming available in 6 hours. What the airport would do withe tested passengers whilst waiting for 6 hours, has not been detailed at this stage.
Such a readiness plan to welcome foreign tourists originally singled out Phuket due to its popularity with travellers, and as a so-called guinea pig model to test in a controlled environment (Phuket is an island joined to the Thai mainland by a single 300 metre road bridge). Once dubbed the "Phuket Model", authorities have proposed to rename the plan to "Special Tourist Visa" due to the confusion and opposition it reportedly caused. The scheme is reportedly now being proposed for all areas of Thailand but only allowing foreigners from specific countries.
SOURCE: Pattaya Mail
Keep in contact with The Thaiger by following our
Facebook page
.
Never miss out on future posts by
following The Thaiger
.
Phuket's Sri Panwa Resort's land title deed to be investigated for legality by DSI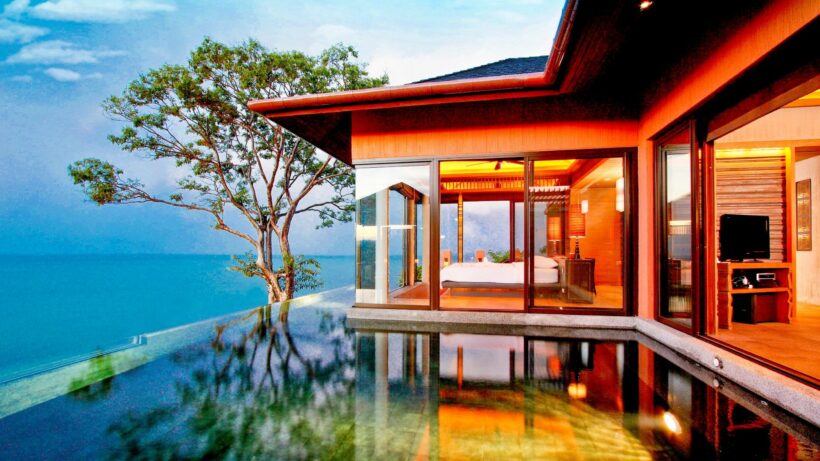 Back in the news again. Phuket's Sri Panwa Resort's land title deed is now to be investigated by the Department of Special Investigation after a petition was filed to determine whether the deed was procured legally. Veera Somkwamkid, the secretary-general of the People's Network Against Corruption, filed the petition along with 167 pages of documents pertaining to his accusations that Thawatchai Anukun, a land fraud suspect, had unlawfully issued land title deeds to plots of land in Phuket before he mysteriously died in a detention room while in DSI custody in 2016.
He was allegedly being investigated for falsifying land deeds between the years of 1998 and 2001. Veera claims before the title deed was issued on the plot, the land was part of a forest known by locals as Pa Kae.
"Back then, 10 families that had occupied the plots for about 40 years had title deed requests rejected. The reason given was the land was part of a forest reserve used by the navy."
However, Watchara Buathong, Phuket's current land official, says the Sri Panwa resort had legally acquired its 56-rai, none of which was ever state land. Local resident Khwanjai Khumban, backed this claim, saying her father and cousins had sold most of the land to the resort, and she could produce documents to account for at least 12 rai of the disputed area.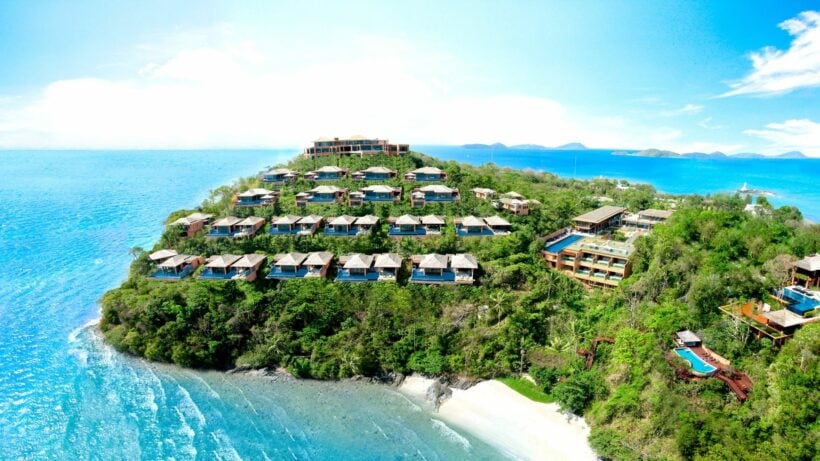 Meanwhile, the Social Security Office, is also
under fire
as it is being asked to explain why it invested in the hotel's trust fund. The department, which is under Thailand's Ministry of Labour, in which its minister says he doesn't know if the property has been legally built and points to the responsibility to the DSI to investigate. This was echoed by at least one opposition MP and anti-corruption activists.
The hotel, situated on Cape Panwa, in Phuket's Muang district, has been under recent scrutiny due to its owner, Vorasit Issara, accusing Panusaya "Rung" Sithijirawattanakul, a co-leader of the anti-government United Front of Thammasat and Demonstration group, of offending the monarchy at last weekend's protest at Sanam Luang.
Vorasit posted on Instagram that Panusaya Sithijirawattanakul should be jailed, further falsely claiming that she is not Thai when, in fact, Panusaya was found to have been born in Nonthaburi and is a Thai citizen.
"This bullshit has got to stop. She is not Thai. Who is she working for? This one needs to be in prison".
Such a statement has received wide backlash from netizens with some taking to Trip Advisor and other websites to post bad reviews of the resort, prompting it to suspend advertising on such sites.
Keep in contact with The Thaiger by following our
Facebook page
.
Never miss out on future posts by
following The Thaiger
.
Female prisoner on the run after escaping from Phuket Hospital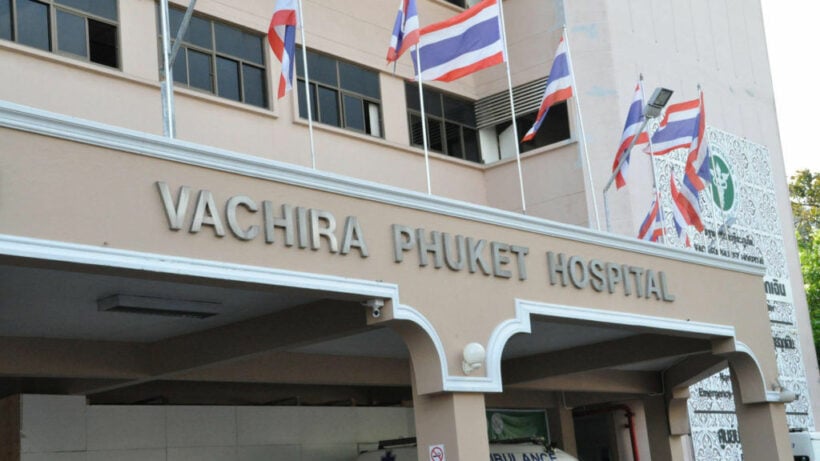 A female prisoner is on the run after escaping from Vachira Hospital in Phuket during a doctor's appointment. 58 year old Siri Phodam allegedly escaped after asking her prison escort officer to use the toilet. But she took a long time to come back, and was found to have escaped. CCTV cameras caught her dressed in a blue hospital patient shirt and a sarong leaving the hospital quickly. A Phuket prison officer says the woman is 158 centimetres tall and has dark skin.
"Some of our own officers are searching for her, and we have also sent the prisoner's description to all Phuket police stations. However, at this stage we have not found any clues."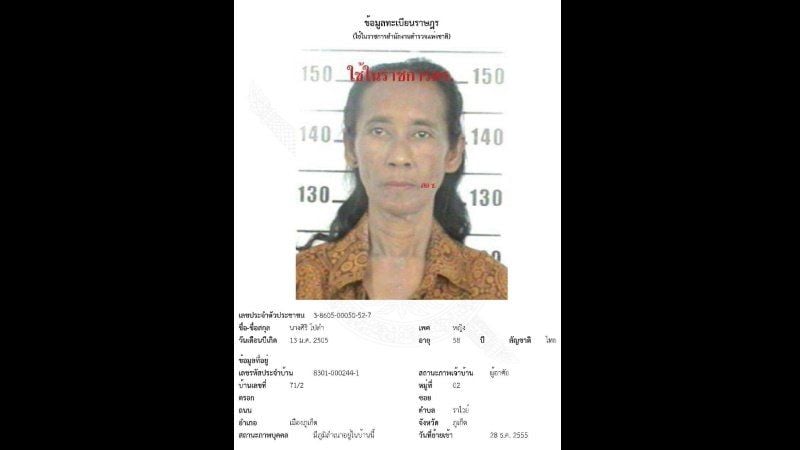 "If anyone finds a person matching the prisoner's appearance, please inform us by calling 076 212 104."
Siri was imprisoned after being charged with posessing illegal drugs and lived in Moo 2, Rawai.
SOURCE: The Phuket News
Keep in contact with The Thaiger by following our
Facebook page
.
Never miss out on future posts by
following The Thaiger
.