Phuket News Hound: Thai floods; PM to visit Burma; Thailand's Boxer going for gold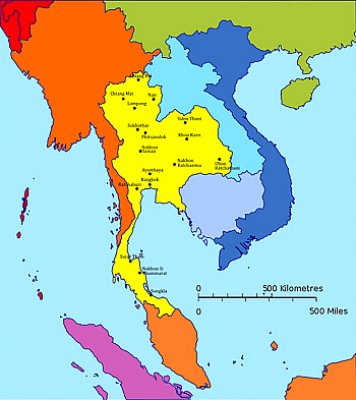 PHUKET NEWS HOUND
– news about Thailand compiled by Gazette editors for Phuket readers
Thai flood death toll reaches 212
Phuket Gazette
The death toll as a result of widespread flooding across Thailand in recent months has risen to at least 212, according to the latest reports released on yesterday.
Permanent Interior Secretary Phranai Suwannarat confirmed the number of deaths, adding that two others remain missing as flood waters continue to affect 25 provinces in Thailand's North, Northeast and Central regions, the MCOT news agency reports.
The unusually strong rainfall in recent months has affected almost 2.5 million people, engulfed around 7.5 million rai (1.2 million hectares / 2.9 million acres) of farmland, and inundated 123 major roads in 18 provinces, creating havoc and making evacuation and rescue efforts more challenging.
In addition, Phranai, who also serves as the director of the 24/7 Emergency Operation Center for Floods, Storms and Landslides, said weather forecasts indicate that tropical storm Nalgae will hit northern Vietnam on Wednesday, bringing further rainfall in northern and northeastern Thailand from Thursday and into the weekend.
According to media reports, the Pa Sak Jolasid dam was last recorded at 136 percent of its capacity, while the Bhumidol dam was at 93 percent capacity, the Sirikit dam at 99 percent, and the Kwae Noi dam at 94 percent.
Lampang airport, meanwhile, was completely shut down due to the heavy rain and flooding and is expected to remain closed until later today.
Furthermore, the historical 500-year-old Phet Fortress (Pom Phet) was also inundated by the rising waters, despite the efforts of around 100 Fine Arts Department staff placing sand bags around the fortress up to two meters (6.5 feet) high. Staff have continued to drain the site and continue to place sandbags around it.
In total, 179 districts have been flooded in the 25 affected provinces, which are Sukhothai, Phichit, Phitsanulok, Nakhon Sawan, Uthai Thani, Chai Nat, Sing Buri, Ang Thong, Ayutthaya, Lop Buri, Saraburi, Suphan Buri, Nakhon Pathom, Pathum Thani, Nonthaburi, Ubon Ratchathani, Khon Kaen, Si Sa Ket, Surin, Chachoengsao, Nakhon Nayok, Prachin Buri, Chiang Mai, Yasothon and Roi-et.
So far, Phuket has not suffered major flooding over the past month, but yesterday saw a man hospitalized from a landslide. Phuket has suffered a number of landslides this year, often attributed to deforestation and/or poor construction management in the hills.
Yingluck to visit Burma tomorrow
The Nation / Phuket Gazette

Prime Minister Yingluck Shinawatra will make a one-day official visit to Burma tomorrow, during which she is expected to discuss anti-narcotics smuggling efforts and illegal immigrant workers, among other issues.
Yingluck said yesterday that during the visit she would have a discussion with Burmese leaders about boosting bilateral ties, particularly involving trade and investment. The opening of more permanent border crossing points would also be discussed, she said.
At Government House, she took part in recording a special television programme chronicling the Burma visit.
The visit, Yingluck's first to Burma as prime minister, comes as Burma is the focus of significant international attention following last year's general election.
The Burmese president is to host a dinner for the Thai leader in the evening. Yingluck and her entourage are scheduled to return to Bangkok shortly before midnight.
Kaew faces world No 1 for Olympic berth
The Nation / Phuket Gazette
Thailand's 31-year-old Kaew Pongprayoon overcame a height disadvantage by bustling up inside the German's reach to land shots from close range. Pinning Hamza Touba to the ropes towards the end of the first round, he blitzed him with a combination to snatch a 3-2 lead.
In the second round, the German suffered an eight count after the Thai's straight right broke through his guard. Scenting victory, Kaew upped his tempo and had Touba wobbling again with a right hook that stretched his lead to 8-4.
Staring defeat in the face, the German went all out from the start of the final round, but Kaew drew on his experience, reverting to hit-and-step-away tactics to secure an impressive 14-8 victory.
Kaew is now only one bout away from booking a ticket to the London Olympics next year. To achieve that, the Thai needs to defy the odds against Azerbaijan's Salman Alizada, currently ranked world No 1 in the 49kg division.
"Today I faced the tallest opponent in my division, so our game plan was to stay close with him.
"Thanks to my first round bye, I was out of the ring for eight days leading up to this fight. That affected my physical condition – I tired quickly and felt exhausted after the second round.
"There is no doubt that I'm the underdog against the Azerbaijani in the next round. I'll box carefully and give everything," said Kaew.
— Phuket Gazette Editors
Keep in contact with The Thaiger by following our
Facebook page
.
Never miss out on future posts by
following The Thaiger
.
What has the pandemic taught hotels about luxury. Is 'less' more?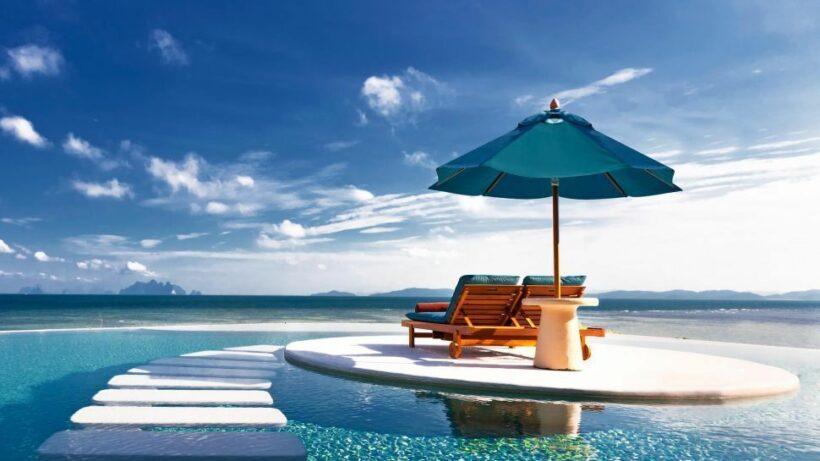 by Anthony Lark
"Let's say goodbye to all that stale pretence and manufactured pomp"
Until the collective nightmare that was 2020, many of the so-called high-end hotels had a reputation for trying to convince guests to pay for often dingy guestrooms lacking any real views inside an otherwise ornate structure with a storied, celebrated past, where the first impression was a check in often akin to applying for a bank loan. Defined as "luxury", in the good old days they got away with it.
Over the thirty years I spent running Amanpuri and Trisara on Phuket, I heard hundreds of people complain of feeling ripped off at "legendary" and "iconic" hotels by staff that rudely treated them as anything but guests.
How many of us did not tip the head waiter after dinner on the first night, to return the next evening and find ourselves stashed at a table by the kitchen door, or getting ushered past the prime and utterly empty deck chairs (with a book on them) by an indifferent pool boy rushing to count his bounty at the pool bar.
As we in the hotel business look towards vaccine jabs while collectively praying for people to start travelling again, let's say goodbye to all that stale pretence and manufactured pomp. Emerging from the darkness that was 2020, we hoteliers need to consider that life will not bounce back to all that, nor should it. Good riddance to the seller's market when hotels could charge like the light brigade for sub-par accommodations and indifferent service while expecting our guests will automatically keep coming back for more.
Merriam-Webster 'luxury' definition #1: a condition of abundance or great ease and comfort.
"There will always be people willing to pay," said the late, great Natale Rusconi of the Cipriani in Venice and Splendido in Portofino.The size of the room didn't matter, he observed, nor did the price of a cup of coffee, as long as they felt cocooned in an 'exclusive' world with an established reputation of being the "best."
A classic negroni or a plate of risotto on the terrace at Cipriani is luxurious, not so much because of the ingredients of the food and beverage (although it is the best), but because it's a rare experience.
Sonu Shivdasani, owner of Soneva resorts, hits it on the head when describing luxury.
He points out "Our external communication focuses much more on our brand proposition of "Inspiring a Lifetime of Rare Experiences".
For example, we touch upon the point of our guests being able to walk barefoot for a week. This is rare and hence a luxury.
Change is in the luxe-wind
There is definitely change in the post-covid wind. In virtual conversations with many wealthy, well-travelled former guests of mine living in the northern hemisphere, they are explicit about what they yearn for on the other side of their drawn-out lockdowns.
These people are the ones who every year asked me for the largest villa with the bluest views and the most kitted out yacht for a day on the Andaman Sea and now I sense they seek something distinctly less material. While I am not surprised to hear them in their Bel Air mansions and apartments overlooking the River Seine asking for deals, what they say next piques my interest. "Anthony, I don't need the presidential suite when we come back," they say without a whiff of disappointment to downgrade. They are increasingly asking not for the specs on yachts but for news of wellness offerings and rare, secret local experiences.
One company already excelling in this beyond luxury space is Six Senses, purchased in 2019 by the behemoth InterContinental Hotels brand but left to run relatively independently under CEO Neil Jacobs. In interviews and on panels throughout the pandemic, Jacobs has spoken often of his personal aversion to the very word 'luxury' as well as to 'exclusivity,' which he sees in direct opposition to Six Senses' holistic ethos.
Community engagement, he argues, is not only an aspect of the brand's sustainability guidelines but also critical to "the intrinsic value of the content around what is being offered" at each individual property.
Like Jacobs, I noticed even before Covid that bragging rights back home no longer focus solely on price-tagged acquisitions. Those same guests who regaled me during lockdown with tales from their past travels, talked about meaningful encounters with Bhutanese textile weavers, Portuguese sourdough bakers, Colombian coffee farmers or Thai fishermen with whom they shared meaningful encounters on immersive, often unexpectedly transformative journeys. Perhaps we all learned in lockdown that these memories endure far longer than we can linger on even the most decadent bed linens or the hotel's fluffy-as-a-cloud bathrobes.
Even before any of us had given a thought to wet markets in Wuhan, our industry was abuzz with these 'experiential' and 'transformational' travel offerings, and we see smaller, more nimble independent hotels and resorts luring guests away from staid grand dames of the past, while commanding higher rates.
I suspect we will now enter a new era, best described by Morris Sim, one of the smartest marketing minds I know.Travellers he predicts, will be embracing the idea that " luxury is the outcome of an experience, not a product."
Merriam-Webster luxury definition #2: something adding to pleasure or comfort but not absolutely necessary.
To be clear, this is not a rallying cry to spend amidst an economic crisis. Luxurious experiences may be as humble as a thoughtful gesture or act of kindness by a staff member. It's surprising our guests on their return to the hotel room to find their laundry cleaned, folded and tied with a beautiful bow, or that feeling of being cared for to discover one's toothpaste, sunscreen and deodorant arranged like tiny soldiers on the bathroom vanity.
Going forward, those hotels that also help guests to make meaningful, immersive connections with the surrounding culture and environment while also delivering unpretentious, anticipatory service with thoughtful human touches will redefine luxury.
Merriam-Webster luxury definition #2b: an indulgence in something that provides pleasure, satisfaction, or ease
Throughout the heady 1990s, we opened a new Amanresort every year or so. While now considered places of beauty that were undeniably desirable, they were initially revolutionary upstarts compared with the most famous resorts of the 70's and 80's where gold sink taps stood out against bathrooms laden with Carrera marble.
Into this arena where remote controlled toilets that blew air on your arse were regarded as luxurious, Adrian Zecha's vision for each Aman was unashamedly simple in design and utterly lacking in superfluous finishing's. The late architect Ed Tuttle, who mastered this design of understatement used to tell his team (including his lead designer Pin Tan, who now holds that title at Six Senses) and clients that "it's not about embellishment, it's about owning the space."By this he meant that humans are most at ease in spaces that function well when for them rather than for shelter magazines and marketing brochures.
As we look towards leaving hibernation behind, I strongly believe our guests will gravitate to uncluttered places where simplicity reigns, where they can look better and feel better about their emergent selves and where they can enjoy consequential encounters with fascinating strangers, after feeling cut off for so long.
At Trisara Phuket, the team here serves local residents and Bangkokians down for the weekend gourmet Thai-inspired lunches prepared by chefs under a Thai carved sala roof overlooking a charming lake at the resort's nearby working farm, engaging with locals tending the farm while keeping comfortably cool and exquisitely sated.
My personal view is that successful hotels must throw off any remaining shackles of our industry's past definitions of 'luxury' and pivot towards delivering authentically local guest experiences and anticipative service that surprises and delights.
Are we headed towards a new paradigm where our job is to nurture the "outcome of the experience" rather than the showmanship of counting threads of Egyptian cotton and embroidering initials on pillowslips?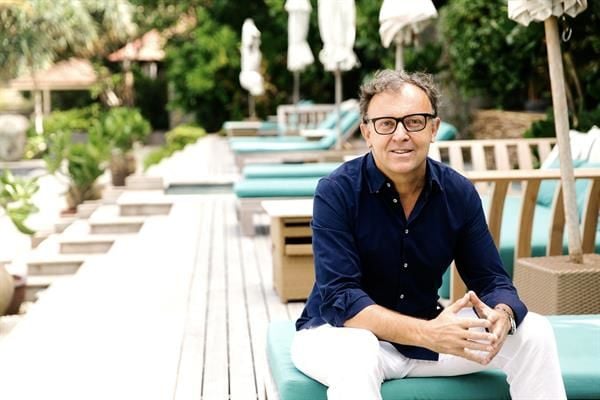 Anthony Lark is the founding and current president of The Phuket Hotels Association. He also runs his own luxury hospitality company focused on resort and residential villa design & master plan concepts, plus management auditing of existing properties as hotels prepare for a post-covid world.
Keep in contact with The Thaiger by following our
Facebook page
.
Never miss out on future posts by
following The Thaiger
.
Thai Airways to resume flights from Bangkok to Chiang Mai and Phuket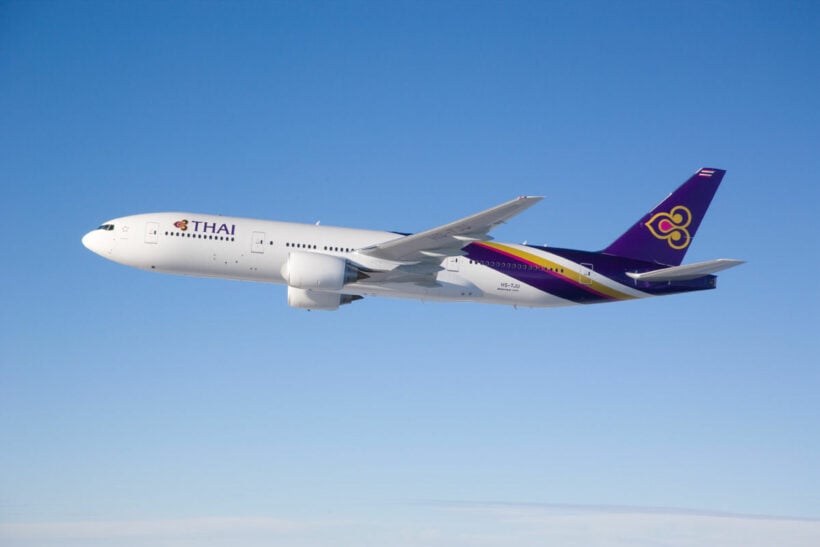 After nearly 9 months on the ground due to the coronavirus pandemic, along with problems balancing their accounts, Thai Airways will resume flights between Bangkok and Chiang Mai as well as Bangkok and Phuket later this month. The flights will start back up on Christmas day.
Flights from Bangkok to the 2 key tourist provinces have been grounded since April 1. Starting December 25, the airline will run 3 flights a week on both routes. A source told the Bangkok Post that the new schedules will run until at least February 28.
Thai Lion Air, Thai Air Asia, Nok Air, Thai Smile, VietJet Air and Bangkok Airways have returned to the domestic skies since July and slowly adding frequency to their routes.
In addition to resuming the domestic flights, the Thai Airways is relaunching some international flights from January 1 to March 27 including weekly flights to Frankfurt, London, Copenhagen, Sydney, Seoul, Manila, Taipei and Osaka. Flights from Bangkok to Tokyo will be available 3 times a week and flights from Bangkok to Hong Kong will be available every day.
Thai Airways has been tackling bankruptcy throughout the lockdown and trying to make up for more than 300 billion baht in losses. Since many flights were suspended due to travel restrictions, Thai Airways has tried to make money by business ventures on the ground, like a pop-up restaurant serving in-flight meals and selling off unwanted equipment from their warehouse. There also disposing of much of their older fleet, including all of their Boring 747-400s.
SOURCE: Bangkok Post
Catch up with the latest daily "Thailand News Today" here on The Thaiger.
Keep in contact with The Thaiger by following our
Facebook page
.
Never miss out on future posts by
following The Thaiger
.
97 police officers investigated for fiddling Covid-19 payments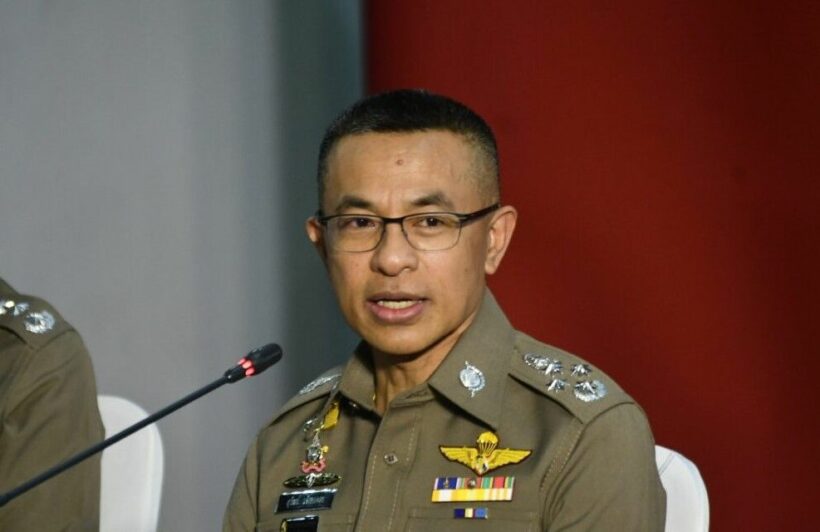 97 police officers, from 41 police stations, are currently being investigated for an alleged scam involving Covid-19 payments meant for officers who worked extra shifts during the crisis. The case was assigned by national police chief Suwat Jangyodsuk in November, when it came to light that some officers may have fraudulently claimed allowances meant for others.
In one incident, an officer responsible for transferring extra payments to police on the southern island of Phuket transferred the money to his own accountant instead. At the time, the transfer was dismissed as a mistake (in his favour), with the officer in question receiving a warning, and payments then made to the qualifying officers.
Wissanu Prasatthong-Osot from the National Internal Affairs Police says the investigation should reach a conclusion within the next 10 days.
"The result of the investigation should be ready in 10 days. Currently, 97 officers in 41 police stations ranging from non-commissioned to generals are under investigation for being involved in the swindle. The bureau aims to provide justice to all policemen involved. After the investigation concludes, the victims will receive their full allowance, while the offending officers will be punished under the law and disciplinary standards."
Nation Thailand reports that a full list of alleged offenders has been sent to Suwat, with Wissanu promising that none will escape prosecution.
"The National Police chief had also ordered the transfer of offending officers at the commander and sub-commander levels out of their areas as per the investigation procedures."
SOURCE: Nation Thailand
Keep in contact with The Thaiger by following our
Facebook page
.
Never miss out on future posts by
following The Thaiger
.