Phuket News Hound: Thai flood deaths continue climb; 36 more dead in Mexican drug bloodbaths; Italians love wiretaps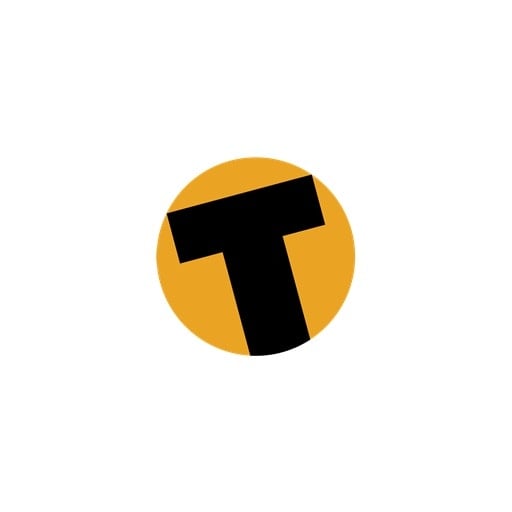 Phuket NEWS Hound
– world NEWS compiled by Gazette editors for Phuket's international community
U.S. Immigrant Population reaches 40 million
Phuket Gazette
The population of immigrants in the United States has grown to more than 40 million people, according to a study released yesterday by the nation's New Center for Immigration Studies (CIS).
The center's analysis of Census Bureau data considered the nation's immigrant population – both legal and illegal – which is sometimes referred to as the 'foreign-born'.
The 40 million immigrant population was calculated for the year 2010, which marks the highest number in U.S. history. During the last ten years, from 2000 to 2010, nearly 14 million new immigrants settled in the country. Three-fourths of them are legal.
The high numbers of immigrants has continued to increase throughout the years despite a net decline in jobs during the past decade. Latin Americans accounted for 58 percent of the growth in the immigrant population during those ten years, with Mexico (29 percent) being the country with the most.
According to the analysis, the nation's immigrant population has doubled since 1990, nearly tripled since 1980, and quadrupled since 1970 when it stood at 9.7 million. However, the center noted that new arrivals are offset by outbound migration and deaths. As a result, the net increase in the immigrant population was about 8.8 million over the last decade, from 31.1 million in 2000.
Thai flood death toll reaches 244
Phuket Gazette
Heavy monsoon rains across Thailand have left at least 244 people killed in recent months, according to the latest reports released on Friday.
Disaster Prevention and Mitigation Department director Wibul Sanguanpong said the ongoing flooding has hit 201 districts in 28 provinces, affecting 2.6 million people and damaging more than 7.5 million rai (1.2 million hectares) of farmland. As of Thursday, 244 people are confirmed dead while three others remain missing, it was reported.
Despite heavy rain and occassional flooding in Phuket, that province is not among the 28 suffering deaths directly related to the inundations.
Wibul also said the amount of water in major dam reservoirs is still at a critical level and warned of flash flooding in several low-lying areas. In Ayutthaya province, authorities alerted residents to evacuate their belongings to safe ground immediately as more flooding was expected to hit the area in the coming days.
Ayutthaya governor Witthaya Piewpong said that flooding in that province is expected to reach a critical point in the next few days as overflow from the Lop Buri, Pasak and Chao Phraya rivers would add to existing flood woes. At least one hospital has been temporarily closed because of the flooding.
In addition, inmates at the Ayutthaya Central Prison were also being evacuated after the compound was flooded. Corrections Department deputy director-general Somsak Rangsiyopas said about 600 of the total 1,766 inmates had been moved to nearby prisons.
At least 36 bodies found in eastern Mexico
Phuket Gazette
The bodies of at least 36 people were found in the eastern Mexican state of Veracruz on Thursday and Friday, police said, in what is thought to be another mass killing linked to organized crime.
The series of discoveries began on Thursday when four bodies were found abandoned in El Coyol, a low-class neighborhood in the port city of Veracruz. The bodies had several gunshot wounds and both state and federal authorities launched investigations.
Hours later, during the early hours of Friday morning, police teams discovered the bodies of 20 other people at a house located within the Jardines de Mocambo residential complex, also in Veracruz. They were identified as 17 men and three women.
Shortly after the second group of bodies was found, intelligence officials led the Mexican Marines to discover a third batch of bodies at another house within the Costa Verde private residential complex. Eleven additional bodies were found, of which nine were male and two female.
Later, further investigation discovered a 36th body at another luxury residential complex called Costa de Oro. Officials have not yet disclosed details, including the identities, regarding the deaths in any of the discoveries, but Mexico's Naval Secretary said teams had already been assigned to find those responsible for the killings.
Less than three weeks ago, a similar incident occurred in the same region when 35 bodies were left on one of the municipality's main avenues. The incident is thought to have involved a group of gunmen.
During the last six months, the port city of Veracruz has experienced an increase of severe violence as three drug trafficking organizations – namely 'Los Zetas,' the Gulf cartel and 'la Familia Michoacana' – have fought to control the area.
According to government figures, a total of 15,273 drug-related crimes occurred in Mexico in 2010, while more than 42,000 people have died in drug-related violence since Mexican President Felipe Calderón began his campaign to fight organized crime in December 2006.
Italians protest against controversial wiretap law
Phuket Gazette
Italian protesters on Thursday continued to rally outside the country's parliament in Rome to voice their opposition against a government attempt to curb the publication of leaked pre-trial wiretaps, the ANSA news agency reported on Friday.
Demonstrators wore gags to protest against what they consider to be an attack on freedom of information. The wiretap bill would allow reporters to only publish wiretaps in the form of summaries before trial.
Both the government and the opposition agree that the publication of gossip unrelated to probes should be banned, but the opposition sees the government's bill as an attack on freedom of the press. The government said Thursday it expects to push the bill through parliament with a confidence vote next week, according to ANSA.
Italians have become used to wiretap leaks in the media, many of them filled with revelations concerning Prime Minister Silvio Berlusconi's four trials over alleged corruption and paying for sex with an underage prostitute.
— Gazette Editors
Keep in contact with The Thaiger by following our
Facebook page
.
Never miss out on future posts by
following The Thaiger
.
Phuket's Soi Dog Foundation opens Humane Education Centre at Mai Khao shelter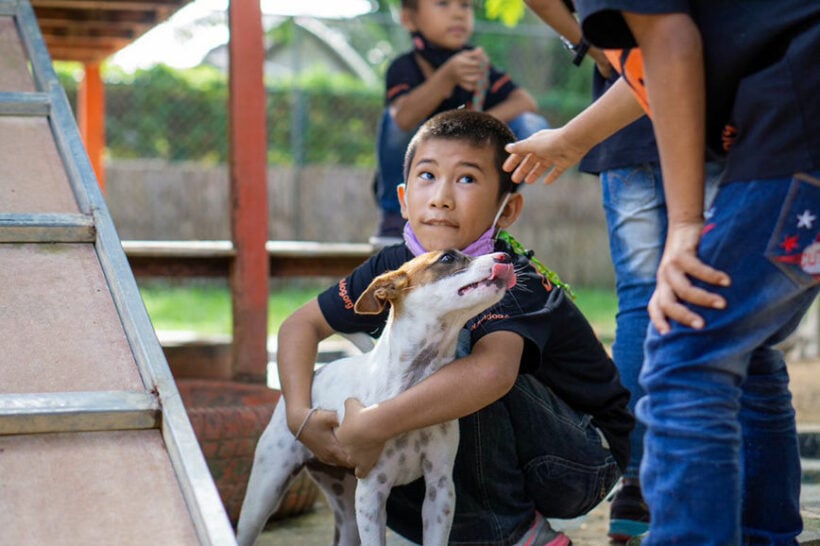 The Soi Dog Foundation has officially opened its Humane Education Centre, the first of its kind in Thailand dedicated to the welfare of stray animals. The centre, located at the Soi Dog shelter in northern Phuket, forms part of the foundation's Humane Education program. Rolled out in 2017, the program sees a team visit Thai schools to teach the next generation the basic principles of animal welfare and promote empathetic attitudes towards both owned pets and free-roaming strays.
The program has reached a total of 15,058 students and 861 teachers to date. With a dedicated classroom as well as educational tools and resources now on site at the shelter, Soi Dog will be able to expand the programme and reach an even greater number of young minds.
Co-founder and president of Soi Dog Foundation International John Dalley said, "The cornerstones of what we do – what I believe very firmly are the answers to the stray dog problem throughout Asia – are large-scale sterilisation of stray dogs and cats and education of, particularly, the next generation.
"We see all the time the problems that are being caused through us not respecting the environment and not respecting the other animals with whom we share this planet. That's why education is so important."
John also thanked the supporters and donors who made the construction of the centre possible. After cutting the ribbon, the students filed into the brand-new facility for the very first on-site class – a fun and interactive hour of roleplaying, brainstorming and problem solving.
Humane Education Manager Nuttawut "Film" Kumngern. said… "We want to encourage kindness toward animals, especially free-roaming dogs and cats, and teach youngsters to be responsible pet owners. This will sustainably reduce animal cruelty and pet abandonment."
"We hope to one day see animal welfare incorporated into the curriculum in Thai schools, and our education centre is a great start."
Soi Dog is ready to welcome school groups from Phuket and other provinces to the centre which can accommodate up to 40 students at any one time. Schools interested in participating are encouraged to email film@soidog.org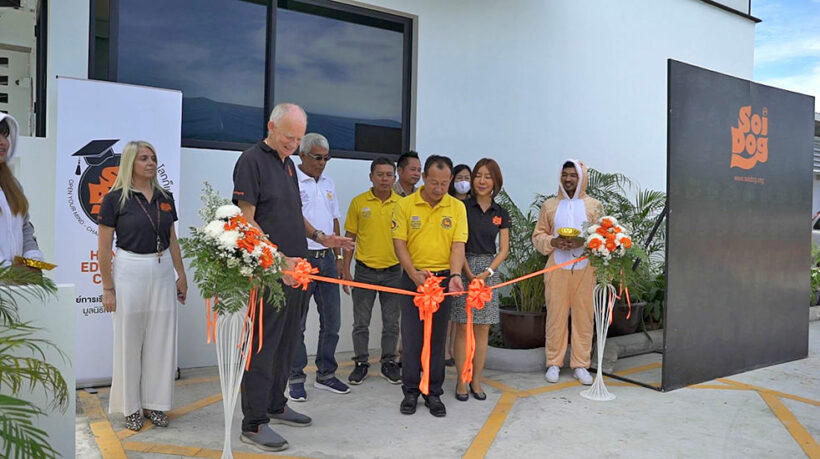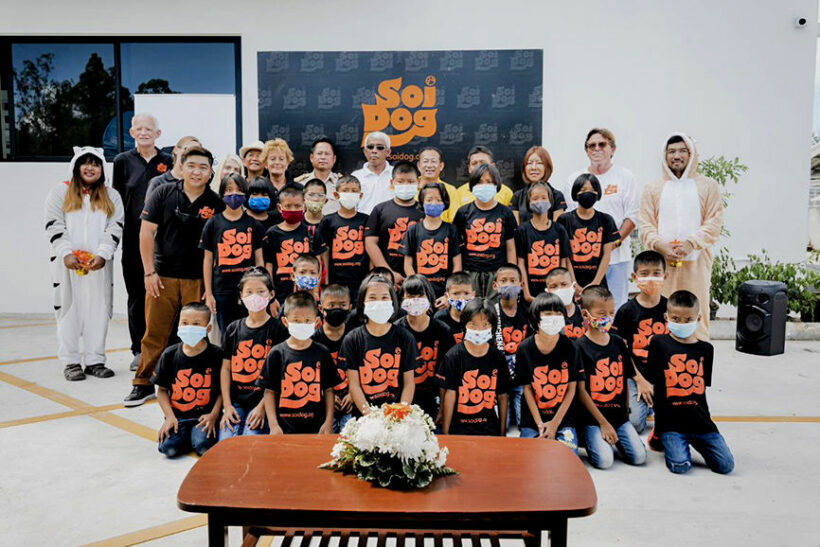 Keep in contact with The Thaiger by following our
Facebook page
.
Never miss out on future posts by
following The Thaiger
.
Police have yet to investigate illegal hiring of foreign teachers at international school in Phuket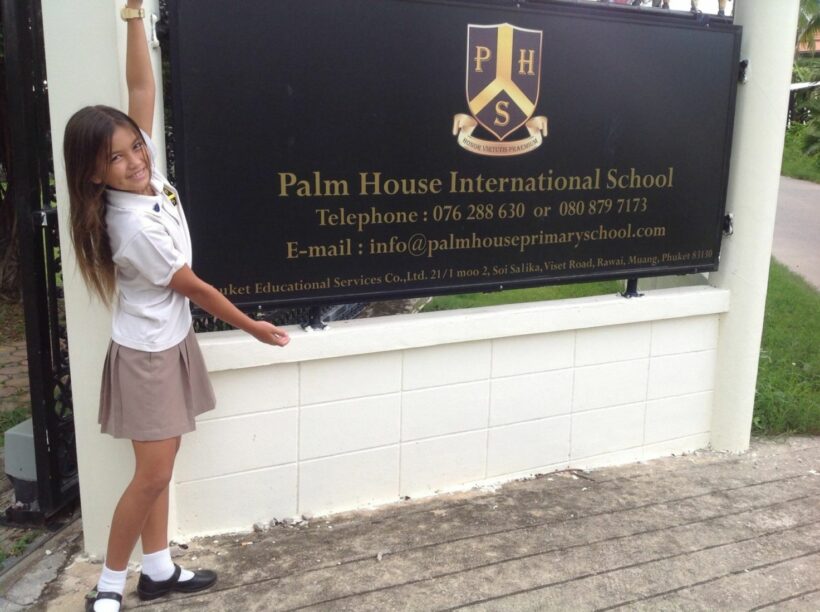 Chalong police in Phuket say they have yet to start investigating the illegal hiring of foreign teachers at an international school in Rawai, south of the island. Palm House International School allegedly hired foreign teachers illegally in which 2 were arrested by Phuket Immigration police on November 4.
Somkiet Sarasin, the leading investigator of the case, says the 2 Brits were informed that police were processing a charge of working illegally in the country against them, in which both denied the charges. Somkiet says the 2 were released on bail, but did not confirm the amount of bail that was set by the police.
"They are still staying in Thailand. I am not worried. I have their passports. I am not available to explain [any details] because the investigation is still ongoing."
"This is normal for an investigation when the suspects deny the charge against them. I have to check more information against their claims. This case will probably be concluded next month."
However, the investigation has yet to begin, with Somkiet saying he has not even questioned the owner of the school, despite his claims the case would be finished next month.
"The investigation into the school will take time. The investigation into the two British people must be finished first."
Such allegations of foreign teachers working illegally have recently been in the news after Sarasas Witaed Sainoi Pitiyakarn School, in the central province of Nonthaburi, saw 7 foreign teachers probed for being hired illegally. That school, along with others in its private network, made nationwide news after CCTV caught a Thai teacher hitting, pushing and dragging a young student in the classroom. Such widespread violence against students has long been a sad component of many Thai schools, in which some of the teachers are unqualified and unlicensed to teach, but are hired anyway.
SOURCE: The Phuket News
Keep in contact with The Thaiger by following our
Facebook page
.
Never miss out on future posts by
following The Thaiger
.
Phuket sees 300 million baht boost over long holiday weekend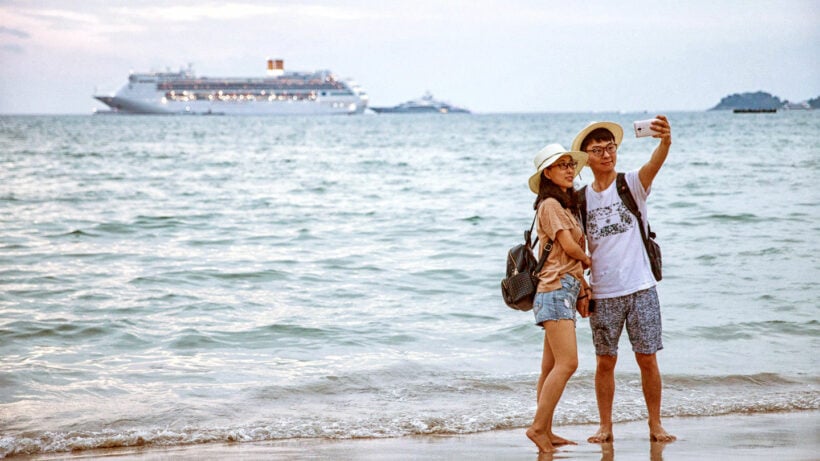 The Tourism Authority of Thailand says that Phuket has received a much-needed 300 million baht boost over the 4 day long weekend with around 54,000 tourists flocking to the island from last Thursday through to yesterday.
Phuket Office Director Nanthasiri Ronnasiri, reports that the average expenditure per visitor was about 5,500 baht, which was higher than the average spend for a Thai tourist to Phuket 2 years ago. She also noted that random checks on hotels showed that occupancy rates climbed to about 35%, with most guests staying 2 nights. But most of Phuket's hotels remain closed.
Nanthasiri also says that many of the tourists concentrated themselves in the Phuket Old Town area, especially around Thalang Road, Phang Nga Road, and Dibuk Road in order to enjoy at the Sino-Portuguese shophouse architecture and historical locations. In fact much of Phuket Town, including its many markets and alley eateries, were doing roaring business, The Thaiger can vouch for the heavy traffic, on the roads and footpaths, over the past 4 days.
"This special holiday made Phuket tourism livelier, even though it was not as same as the situation before the Covid-19 pandemic."
In fact, despite the welcome surge of visitors, it was still a long, long way from its previous tourist levels with much of the west coast, which has largely catered for the international tourist traffic, was still very quiet in places like Patong, Kata and Karon.
Phuket wasnt the only destination that has profited off of the long weekend as Chiang Mai saw droves of Thai tourists visiting its Royal Park Rajapruek as well as the northern city's other nearby national parks and tourist areas. Visitors came from all over to see the blossoming of flowers in a beautiful display at the park as well as enjoying the air-purifying flowers as they relaxed. Tourists were able to rent a bicycle for 60 baht if they wanted to exercise while taking in the scenery and could also pay a visit to the orchid greenhouse, which hosts a variety of orchids in bloom. TripAdvisor recommends to set aside 2 hours to visit the park.
Next holiday weekend, on November 27 and 28, Pattaya is expected to get a tourism boost as its annual fireworks festivalis set to bring in travellers who have taken advantage of package deals offered by some beachside hotels. Such packages were offered for advance bookings, where holidaymakers could view the firework shows on the rooftops of their hotels. The firework displays are said to be long with breaks of entertainment-packed shows, featuring live music and student bands amongst others.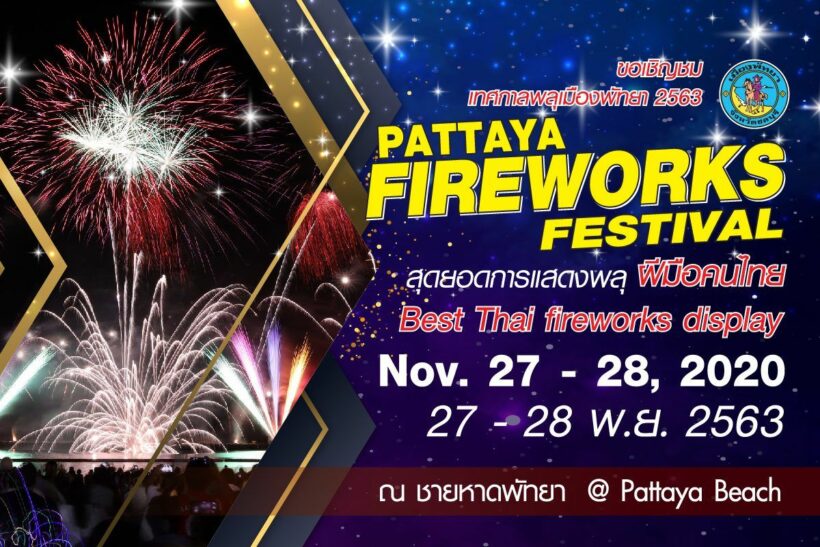 SOURCE: The Phuket News
Keep in contact with The Thaiger by following our
Facebook page
.
Never miss out on future posts by
following The Thaiger
.