Phuket Live Wire: The real meaning of 'Do Not Track'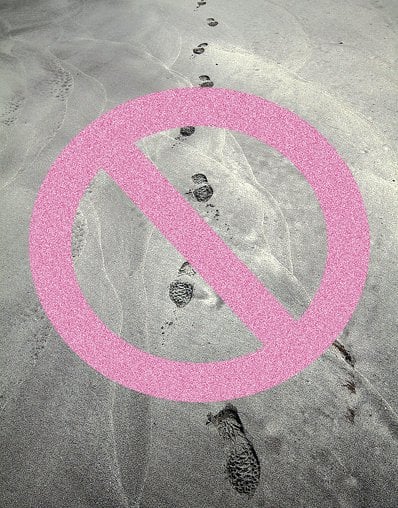 PHUKET: Professionally, I live in a world that's just about equally divided between people who run around with tin foil hats on their heads, and people who don't particularly care about internet privacy.
In 1999, Scott McNealy, the former CEO of Sun Microsystems, famously said, "You have zero privacy anyway. Get over it." Steve Manes, the guy who wrote the original article quoting Scott, continued, "He's right on the facts, wrong on the attitude… Instead of 'getting over it,' citizens need to demand clear rules on privacy, security and confidentiality."
Times have changed a bit. Scott spent more than 20 years as head of Sun. He's not in the computer business any more; he's the commissioner of the Alternative Golf Association. Larry Ellison's Oracle bought Sun in 2010. Steve Manes ("man-iss") – who's a great guy, in addition to being a tremendous writer – realized a long-held dream and started writing kids' books, movie scripts and non-fiction.
So who's right? Scott or Steve? I'm inclined to agree with Steve, but Scott certainly does have a point.
One month ago today, Microsoft made a huge step in the direction of helping to protect consumer privacy. Yes, that Microsoft.
To explain exactly what Microsoft did, I have to dig a bit into the technology, so bear with me.
Whenever you go to a web site, your browser leaves certain fingerprints: the name of your browser, your operating system, your IP address, time zone, screen size, whether cookies are enabled, the address of the last web site you visited, that kind of thing. I'm not talking about cookies. I'm talking about data that's inside the "header" at the beginning of the interaction with every web page.
Even if you go "incognito" (in Chrome), "private" (in Firefox), or "In Private" (in Internet Explorer), your browser still sends all of that information to every site, every time you visit.
The Do Not Track proposal – and it's only a proposal at this point – would assign one more bit in the header that says, "The person using this browser requests that you not track anything they are doing."
Do Not Track (DNT to its friends) was originally developed by Firefox. You can turn on DNT in any recent version of Firefox by clicking the Firefox button, Options, Privacy, and checking the box that says "Tell web sites I do not want to be tracked."
At this point, Twitter and Yahoo state categorically that they support Do Not Track: if you have the DNT bit set in your browser, those sites promise that they won't track you at all. Google and AOL have also committed to supporting DNT although, as of this writing, I don't think either of them has actually implemented it.
Here's what Microsoft did that's so revolutionary: In the test version of the upcoming, new Internet Explorer 10 browser, Microsoft turned on the DNT bit by default. If you want to turn off DNT, you can, but if you don't do anything, IE 10 signals to every site that you visit that you don't want to be tracked.
As with everything internet related, DNT isn't cut-and-dried. There are lots and lots of nuances.
First and foremost, it's entirely voluntary: Web sites can ignore the DNT bit if they want to. Second, the precise definition of "track" can get a little squishy.
Third, there's no possible way to enforce the DNT settings – no way to tell which of the billions of web sites now readily accessible even claim to have a DNT policy, much less implement it.
Eighteen months ago, the US Federal Trade Commission published a report (W: 1.usa.gov/hUv6qF) that endorsed the idea, but didn't fill out the details.
Since then, the major tracking companies and browser manufacturers (Google happens to fall into both camps, as does Microsoft) have been negotiating and fleshing out the details of a possible DNT approach.
Eighteen months later, we still don't have anything definitive – no proposals, no regulations. While the rest of the world runs on internet time, the W3C – the internet standards body, which has representatives from both the tracking companies and the browser companies – runs in very slow motion.
The W3C came out in opposition to Microsoft's move. Their opinion is that users need to express their own preference, and the browser maker should not make the decision for them.
Some members of the W3C committee on DNT wanted the group to go on record as saying that websites should ignore IE 10's DNT setting because users had not been forced to make the decision themselves. Of course, the same group is quiet about Firefox's decision to make DNT a rather obscure option.
Microsoft certainly has ulterior motives in all of this, but that doesn't lessen the impact of their decision to enable DNT by default in their next browser. Suddenly, DNT is front and center on the political agenda – not just among geeks, and not just in the US – and with a bit of luck we're going to see some movement on the topic.
Will DNT spell the end of advertising as we know it? Of course not. But, it probably will lessen the tracking companies' ability to target ads.
Last week, the European Commission asked W3C to require browser makers to offer DNT as an option when the browser is installed or used for the first time. Microsoft's shot across the bow has brought some action, at long last.
Of course, it doesn't really say anything about how DNT should be enforced on web sites, if at all. But it is a step in the right direction. Even for the folks who wear tin foil hats.
If you have a browser that supports DNT, you can check to see if it's working at my browser testing site.
Woody's Sandwich Shoppes hold computer sessions under the tutelage of Seth Bareiss every other Wednesday afternoon, from 1 to 3pm. If you have a Windows problem that needs to be solved, drop by one of Seth's free afternoon sessions. Details in the Phuket Gazette Events Calendar.
Live Wire is Woody Leonhard's weekly snapshot of all things internet in Phuket.
Follow him on Twitter: @PhuketLiveWire, and "like" the pages at facebook.com/SandwichShoppe and facebook.com/phuketgazette.net.
— Woody Leonhard
Keep in contact with The Thaiger by following our Facebook page.
Never miss out on future posts by following The Thaiger.
The Area Hotel Quarantine – tweaking Thailand's arrival options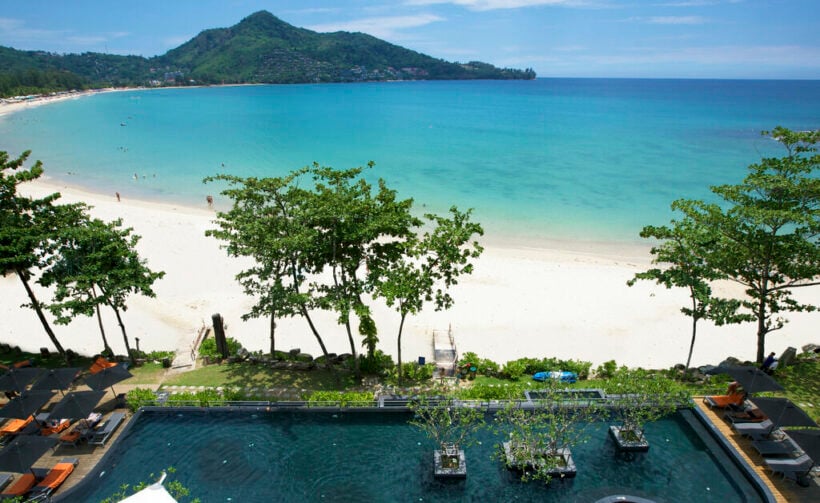 We spoke about the new proposal for an Area Hotel Quarantine last Friday and in Thailand News Today. The mandatory 14 day quarantine (magically extended a couple of days at many facilities at the foreigner's cost) remains the key sticking point for the return of tourists or travellers, in any significant or useful numbers. A number of visas and quarantine programs has done little to increase the numbers of foreign arrivals to Thailand.
The proposal, leaked out as a 'discussion' pending cabinet talks and a final decision, has not received much support from the overseas community that are trying to travel to Thailand, or former expats that are trying to get back. Many of the comments believe the 14 days, even restricted to a larger set of walls, is still too restrictive, costly and inconvenient.
"It would also be nice if the two weeks quarantine was not part of the visa! You get a two month visa minus the two weeks."
"It's still a prison if you can't get out. Voting with my feet"
"There's just not going to be any tourism until Thailand stops this 14-day quarantine nonsense."
The proposal allows guests to leave their hotel rooms after the first 3 days of a 14 day stay. The proposal is on the agenda for the next CCSA weekly meeting. The proposal was mooted at a meeting last Thursday and chaired by Thailand's Tourism and Sports Minister Phiphat Ratchakitprakarn.
After the first 3 days, guests would have another swab test before being able to spend the remaining 11 days meandering around the rest of the hotel complex (so, suddenly, REALLY large hotels in great locations become much more attractive). But they wouldn't be able to leave the hotel property.
The Area Hotel Quarantine is being seen as an accommodation for the hardest hit tourist zones in Thailand – Chiang Mai, Phuket, Krabi, Surat Thani (the 3 islands of Koh Samui, Koh Pha Ngan and Koh Tao) and Chon Buri (Pattaya). In all cases the key tourist zones are desperate for the government to ease restrictions or do something… anything… to help boost travel to the battered tourist economies that rely, mostly, on the visits from tourists.
After the 14 day AHQ the visitor will be free to travel anywhere around Thailand.
Last Thursday's conference call says that Ministers are trying to come up with ways to start re-opening up Thailand to more travellers from next month by expanding the options and slowly easing restriction.. They also want to re-open talks with neighbouring countries and other countries deemed 'low risk', or with high vaccination uptake, with travel bubble options, hopefully by May.
About vaccinations, the government is also considering plans to have a no-quarantine option for visitors to come to Thailand as long as they've been vaccinated. But the Public Health Ministers says they are looking at the lead from the World Health Organisation about how to administer this sort of 'vaccine passport' access as there needs to be a greater body of knowledge about the efficacy of various vaccines. The International Air Transport Association is also in discussion with airlines and governments about restricting access to international travel for people who have been vaccinated.
It was also disclosed this week that some foreigners in the first batch of golf quarantine, where they have to stay in their room for 3 days then can roam around the golf course and play golf, have tested positive for the coronavirus after the test on the third day of their stay. Another batch of Villa Quarantine tourists, visiting Phuket at the end of February, have all returned negative test results.
SOURCE: Bangkok Post
(The hotel depicted in the main photo may, or may not, be associated with the Area Hotel Quarantine program)
Keep in contact with The Thaiger by following our Facebook page.
Never miss out on future posts by following The Thaiger.
2 Phuket Town nightclubs shut down after allegedly violating multiple laws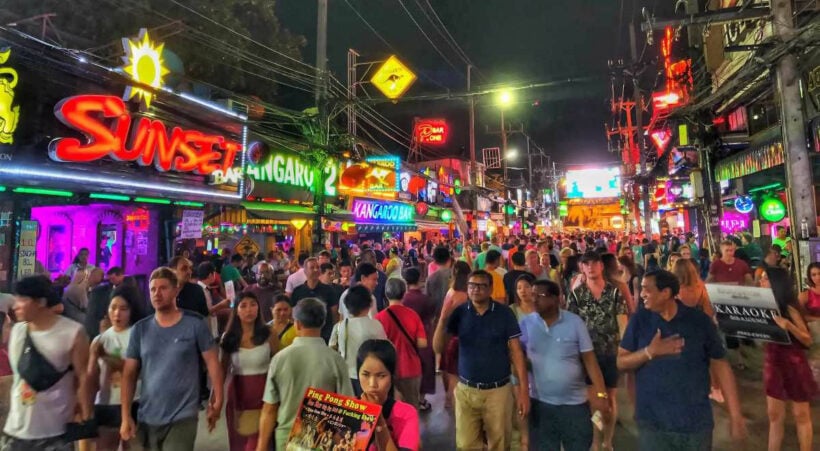 2 Phuket Town nightclubs are shutting down after allegedly violating multiple laws. The Maldives and H20 on Lim Sui Ju Road, on the south end of Phuket Town were ordered by the Phuket Governor to close immediately, with the Maldives being orderd to close for 5 years.
The order comes after the Phuket City Police inspected the Maldives club, arresting the manager for operating an entertainment venue without a permit, allowing people under 20 years old to work or "use services in the venue," and for selling alcohol without a permit.
Governor Narong cited his authority under Section 4 of NCPO order 22/2558 to order the Maldives nightclub to be closed for 5 years, from March 5, 2021 to March 4, 2026.
The order also prohibits the operators from opening any other entertainment venues during the same period. The H20 nightclub was ordered to close by a provincial order after Phuket City Police say they inspected the venue and charged the operator for selling or providing shisha, or baraku, without permission.
The owner was also accused of operating an entertainment venue without a permit and violating the provincial order for enforcing Covid-19 safety measures. But it is unknown what penalties were handed down to the operator of the H20 nightclub, unlike the Maldives operator, who received a penalty.
Instead, the governor cited the Revolution Council announcement of 1959, to shut down the establishment for 30 days from March 5, 2021 to April 3, 2021. The orders noted that both operators of the clubs have the right to appeal the closures, having 15 days to file an appeal directly with the Phuket Governor.
Meanwhile, Phuket is set to open its doors to vaccinated, international tourists by October, pending the government's approval. The local government's initiative, named Phuket First October, proposes vaccinating a majority of its population over 18 years of age in time for the high season.
The move would allow thousands of vaccinated Europeans to enter Thailand, while locals would be protected from the virus symptoms.
SOURCE: The Phuket News
Keep in contact with The Thaiger by following our Facebook page.
Never miss out on future posts by following The Thaiger.
Early morning drug busts in Phuket yield 9 arrests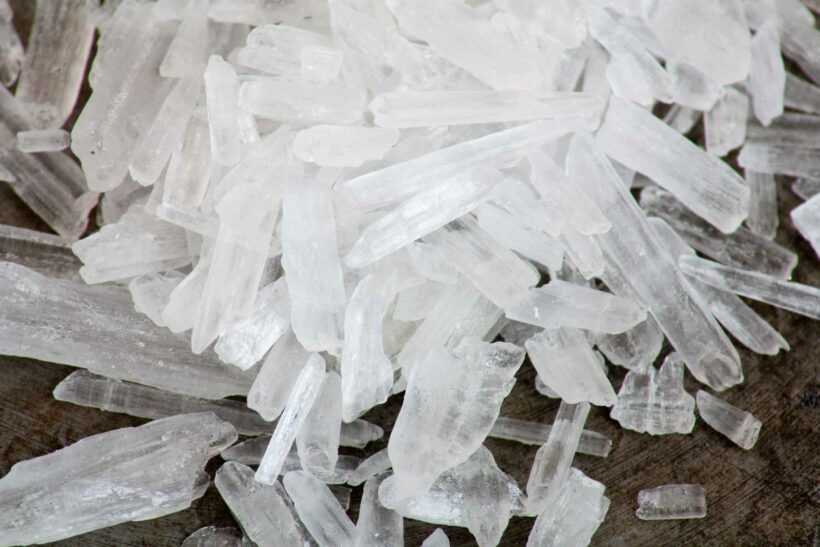 An early morning drug bust in Rawai, Phuket has yielded 9 arrests. The first raid yesterday consisted of 30 task force members who raided a sea gypsy shack near the beachfront in Rawai.
43 year old Saroch Homhuan, and 34 year old Juree Bangjak, were arrested and charged with posession of a Category I drug with the intent to sell, after police found 9 pills of methamphetamine, or yaba in Thai, over 6 grams of crystal meth, or ya ice in Thai, and 3 other "items of evidence."
31 year old Suriyan Na Takuathung, and 29 year old Prathip Areerop, were arrested and charged with possession of a Category 1 drug with intent to sell, and possession of a Category 5 drug respectively. Police say they found 20 pills of methamphetamine, 0.92 grams of dried marijuana and 5 items of drug paraphernalia.
Police also raided 2 houses in Moo 2, arresting 5 suspects, named as 21 year old Vikrom Kongwiriyakul, 32 year old Narunat Chanthamuwong, 18 year old Chanchai Damrongkaset, a woman named Chantha Hansaithong, and 21 year old Warut Rodphan.
Warut was allegedly found with a bottle containing 500 millilitres of kratom juice. Police also say they seized 150 grams of kratom leaf dregs which are used to boil leaves in order to make the juice. Police charged him with posession of a Category 5 drug.
Police say they confiscated a total of 13 litres of kratom juice from 4 other suspects, which was contained in 10 bottles along with other ingredients and equipment to produce the drug cocktail called '4×100.'
All 9 suspects were taken to the Chalong Police Station in which only 1 agreed to undergo drug rehabilitation.
The raids come after the Phuket Provincial Government ordered officers of the Muang District Office to target villages where drugs are prevalent. A spokesman for the government said police will continue to remove drug traffickers from the community while working to improve the quality of local people's lives so they don't have to use drugs anymore.
SOURCE: The Phuket News
Keep in contact with The Thaiger by following our Facebook page.
Never miss out on future posts by following The Thaiger.