Phuket Business: Migrant workers regulations; AirAsia move; Prefab construction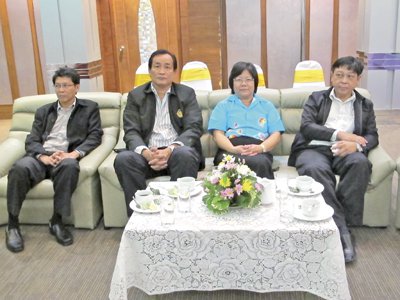 PHUKET: Employers in Phuket have been allotted additional time, until December 14, to have their Burmese, Laotian and Cambodian migrant workers complete the nationality verification process so they can be legally registered to work in Thailand.
Phuket Vice Governor Sommai Prijasilpa explained the news to employers and their representatives at a meeting on June 20 organized by the Phuket Provincial Office and the Phuket Provincial Employment Office (PPEO).
V/Gov Sommai explained that the Thai Cabinet granted the extension, which succeeded the previous deadline of June 14, so that migrant workers would have three more months to complete the nationality verification process and employers would have three months after that to apply for the appropriate work permits.
"There are 7,867 business owners in Phuket who employ 69,978 legally registered migrant workers, which is considerably high when compared with the rest of Thailand," V/Gov Sommai said.
At the meeting, employment officials stressed that employers wanting to hire Lao or Cambodian workers must first obtain from the PPEO a permit for their employee to leave Thailand. The employer must then contact the Laos or Cambodian Embassy in Thailand to obtain the correct nationality-verification application form.
After the documents have been secured, the employee must go to the employment office in his or her home country to complete the process.
For Burmese workers, the employer can obtain the correct nationality-verification application form from the PPEO or download it from the Department of Employment website.
Officials reiterated that only after an employee has successfully completed the nationality-verification process can an employer apply for the appropriate work permit.
AirAsia ready for shift to Don Mueang
Thai AirAsia affirms its readiness to transfer all of its operations to Don Mueang International Airport (DMK), executives have announced.
The airline has scheduled October 1, three months from now, as the date when all of its services will be based at DMK.
The decision to shift its Thailand hub to DMK, from Suvarnabhumi International Airport, was made on the consideration that the older airport, located on Paholyothin Road in the north part of the Thai capital, will be able to better accommodate the airline's growing fleet, and thus provide its customers with the utmost satisfaction.
Tassapon Bijleveld, CEO of Thai AirAsia, said that AirAsia's decision to return to Don Mueang Airport was carefully assessed as he noted that the capabilities of DMK are in line with AirAsia's own growth plan.
Thorough consideration into transferring to DMK found that the airport's capabilities, coupled with assistance measures by the Airports of Thailand Company, meant AirAsia could manage its costs more effectively and provide passengers with improved service.
"The un-congested Don Mueang Airport is sure to prove a benefit to us when we boost our fleet of Airbus A320s to a total of 48 and welcome more customers.The airport's location also makes it conducive to further travel. Prospective travelers should have confidence in what Don Mueang has to offer," said Mr. Tassapon.
After the shift takes place, the airline's flights will retain their 'FD' code and original schedules.
Passengers who are affected by the switch can alter their plans by choosing another travel date on the same route, either 7 days before or after their original travel date – at no additional cost.
Passengers also have an option to convert the paid flight into credit towards another flight, which must be redeemed within 90 days. This option will only be available to affected passengers who purchased their tickets before June 26, 2012, whose travel dates are from October 1, 2012 and onwards.
Prefab technology cuts labor, time
Prefabrication construction technology being implemented in Phuket by at least one major developer is slated to speed up product delivery windows while reducing dependency on labor – both by as much as 75%.
Suriya Wannabuit, Executive Vice President of the Project Management and Marketing Department of Sansiri Pcl, spoke with the Phuket Gazette about his firm's benchmarks with prefab.
Suriya pointed out that detached houses typically take between seven to 10 months to build, using conventional methods.
Times are changing, indeed.
"With the fixed-mold, pre-cast method we are using with our Habitia and Habitown developments in Phuket, we can complete a house in two and a half to four months," he said.
Mr Suriya went on to add that the crew required to build a house using such methods is reduced to only 10 to 15 laborers per house, compared to conventional crews that need up to 40 workers.
Another disadvantage of conventional construction methods is the instability of construction crews fluctuating throughout the prolonged process.
For example, lots of labor is required during the early structure and framing stages, but less so in the finishing stages, Suriya notes.
"With prefab, the same crew remains constant throughout the building cycle, and are mostly needed in the finishing stages.
Mr Suriya added that Sansiri's Phuket prefab yard, located behind the Habitia development in Koh Kaeo, employs about 200 workers.
Erected from an initial investment of about 25 million baht, Suriya estimated that the yard incurs monthly overheads of about 300,000 baht.
"Currently we can deliver about 30 houses per month, but by Q1 next year, we aim to increase the capacity to 40 houses per month," he concludes.
Keep in contact with The Thaiger by following our Facebook page.
Never miss out on future posts by following The Thaiger.
Facebook removes "information-influencing" pages linked to Thai military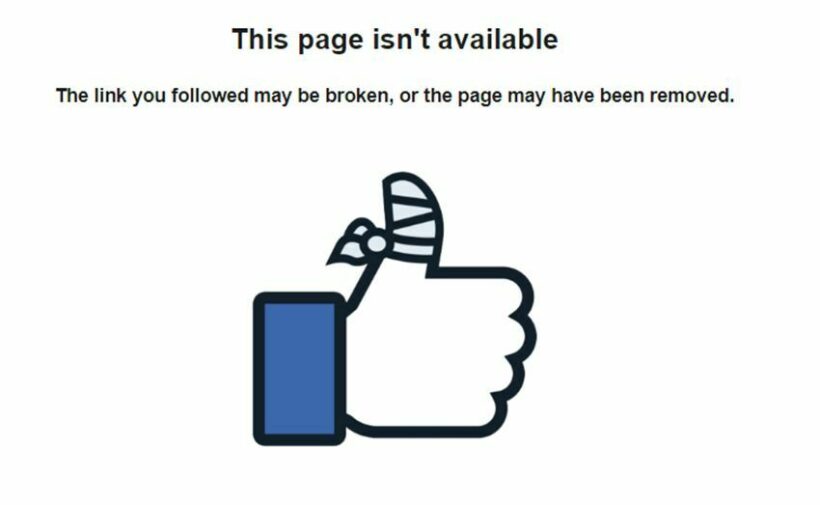 Facebook has confirmed the removal of 185 accounts run by the Thai military and allegedly involved in information-influencing. The social media giant says the accounts were deleted for engaging in what it calls, "coordinated inauthentic behaviour". In total, 77 accounts, 72 pages, and 18 groups have been removed from the platform, in addition to 18 Instagram accounts. It's the first time Facebook has taken such action against accounts linked to the Thai government.
The accounts were associated with the Thai military and were targeting people in the southern provinces, Facebook said its regular report on coordinated inauthentic behavior. The south of the country has been the scene of decades-long conflict, with insurgent groups in the majority-Muslim, Malay-speaking region calling for independence. To date, around 7,000 people have died in the ongoing struggle.
Facebook says the deleted accounts were most active last year and used both fake and real accounts to manage pages and groups, both openly military pages and pages that hid their links to the military. Some of the fake profiles pretended to be people from the southern provinces.
The report mentioned a post by the now-removed account named "comprehending the operation" in Thai. The page posted the logo for Amnesty International Thailand and wrote "The NGO never cares about ordinary citizens because they have no role in society. Normal people are not famous. Any case is not big news. They are not worth the investment of foreigners so they will not do anything to help. This is why we don't see anything from the NGO."
On another now-removed account, named "truth about my home Pattani" in Thai, a post said "Muslim leader declares southern border is a peace zone. The southern separatists started a movement by spreading the idea that Thailand is under control by different believers so that people would come and fight for their religion. This was declared that the action clearly violates Islam faith."
When contacted by Reuters, the military had no comment on the removal of the Facebook accounts, with a spokesman saying the organisation does not comment outside of official press conferences.
The head of Cybersecurity Policy at Facebook, Nathaniel Gleicher, has confirmed the reasons behind the platform's decision.
"This is the first time that we've attributed one of our takedowns to links to the Thai military. We found clear links between this operation and the Internal Security Operations Command. We can see that all of these accounts and groups are tied together as part of this operation."
He adds that the accounts had spent around US$350 on advertising on both Facebook and Instagram. One or more of the pages had about 700,000 followers and at least one of the groups had 100,000 members. Gleicher says the accounts were removed because of their misleading behaviour and not because of the content being posted. The content included support for the military and the monarchy, with allegations of violence and criticism of insurgent groups in the south.
It's not the first time accounts linked to the Thai military have been removed by a social media platform. In October, Twitter removed 926 accounts it says had links to the army and posted pro-military and pro-government content. The Thai army has denied any involvement with the accounts in question. In November, Twitter also suspended an account posting pro-monarchy content that was found to have links to the palace and to thousands of other accounts posting similar content.
To read the February 2021 Coordinated Inauthentic Behavior Report, click HERE.
Keep in contact with The Thaiger by following our Facebook page.
Never miss out on future posts by following The Thaiger.
Airline executive arrested for failure to pay wages of 150 workers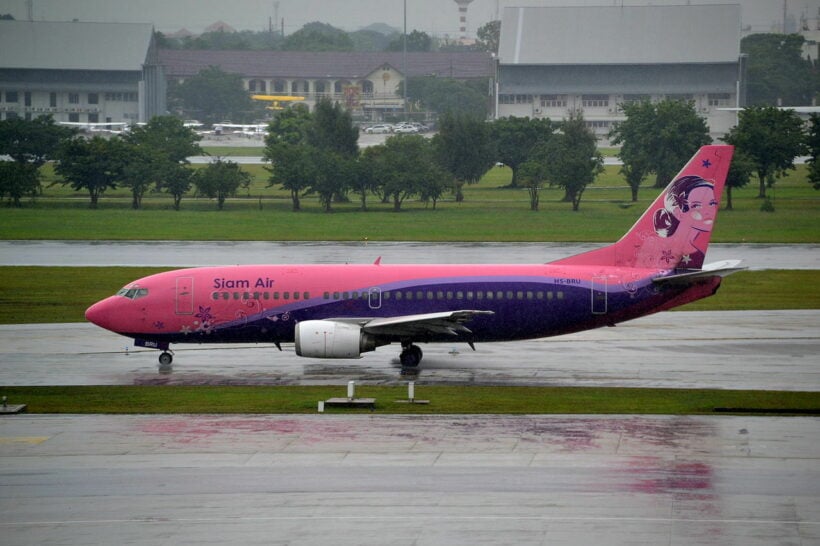 An airline executive has been arrested in the central province of Samut Songkhram, after complaints from150 employees that they had not been paid. Chawengsak Noiprasan, who had a court warrant issued against him in October, was taken to Don Muang police station from a property in the Bang Khan Take sub-district. He is a board member of Siam Air Transport.
The airline began operations in October 2014 with services out of Don Mueang to Hong Kong, using 2 Boeing 737-300s. 2 Boeing 737-800s were added to its fleet in late 2015. It expanded by adding Zhengzhou and Guangzhou in China to its network in early 2015. In late 2015, the airline launched flights to Macau and Singapore. In 2017, the airline ceased all operations.
But according to an article in the Bangkok Post, the carrier operates a number of scheduled and charter flights from Bangkok's Don Mueang Airport. The Post reports that, as Chawengsak signs the company's legal paperwork, all legal matters concerning the airline fall to him.
The Metropolitan Police Bureau says the executive has admitted to ignoring a 30 day notice issued by the labour inspector and ordering the payment of wages to 150 workers. It's understood he is also wanted in relation to 7 other cases.
The authorities sought Chawengsak's arrest following complaints from employees who say they haven't received their wages for 2 months. It's understood the airline had previously deferred salary payments for over 8 months. 150 workers filed an official complaint with Don Mueang police and also approached media outlets, asking them to pressure the airline into paying the money owed.
SOURCE: Bangkok Post
Keep in contact with The Thaiger by following our Facebook page.
Never miss out on future posts by following The Thaiger.
Governments & old media versus social media – who will win? | VIDEO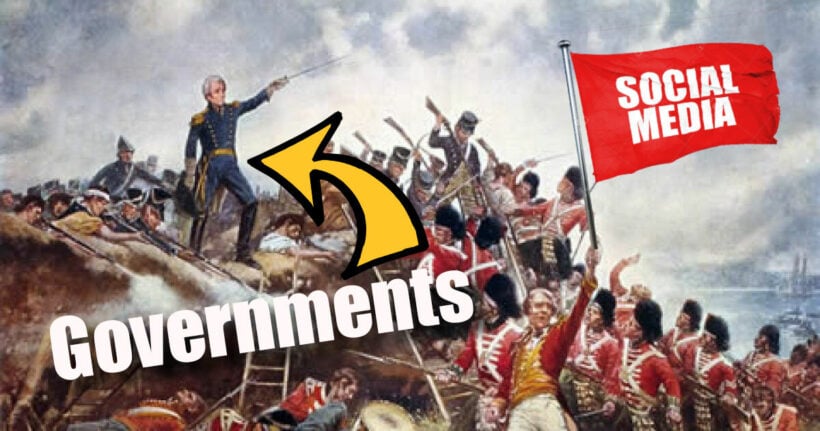 We look at the recent changes made by the Australian and Indian governments to except control over the world's biggest social media platforms. India has issued strict new rules for Facebook, Twitter and other social media platforms just weeks after the Indian government attempted to pressure Twitter to take down social media accounts it deemed, well, anti social. There is now an open battle between the rise of social media platforms and the governments and 'old' media that have been able to maintain a certain level of control over the 'message' for the last century. Who will win?
The rules require any social media company to create three roles within India… a "compliance officer" who ensures they follow local laws; a "grievance officer" who addresses complaints from Indian social media users; and a "contact person" who can actually be contacted by lawyers and other aggrieved Indian parties… 24/7.
The democratisation of the news model, with social media as its catalyst, will continue to baffle traditional media and governments who used to enjoy a level of control over what stories get told. The battles of Google and Facebook, with the governments of India and Australia will be followed in plenty of other countries as well.
At the root of all discussions will be the difference between what governments THINK social media is all about and the reality about how quickly the media landscape has changed. You'll get to read about it first, on a social media platform… probably on the screen you're watching this news story right now.
Keep in contact with The Thaiger by following our Facebook page.
Never miss out on future posts by following The Thaiger.