Phuket Live Wire: When good lines go bad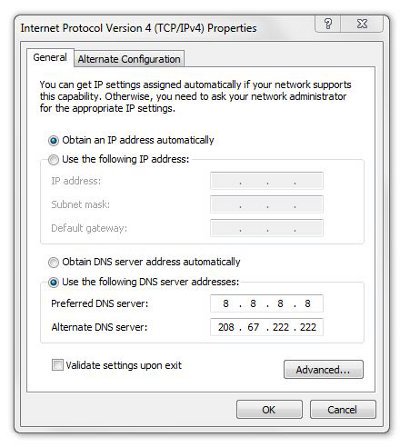 PHUKET: International internet speeds in Phuket have been surprisingly good this week, with TOT finally recovering from whatever was ailing it last week.

TOT Fiber Optic is only marginally faster than 3BB's 12Mbps line or True's 10Mbps line – at five times the cost. True "3G" HSPA continues to run very fast, but only on the extreme west coast of the island, and your fast account kicks out after 5GB of downloads in a month.

Twitter and Facebook are playing key supporting roles in the downfall of several Middle Eastern regimes. The power of technology – more accurately, the ability of people to use technology in powerful ways – continues to amaze me.

News recap:

Microsoft shipped Windows 7 Service Pack 1, but it isn't a big deal. Microsoft botched the update to Windows Phone 7, bricking many phones. It looks like Apple will announce iPad2 on March 2. Many Thai-language children's nursery songs are available on YouTube.

Featured fix:

It looks like we've nailed a persistent problem for many Internet users in Phuket. Two weeks ago at the Computer Clinic, a couple of people complained about an unusual combination of problems.

When they tried to go to google.com or hotmail.com, or one of a small handful of very popular sites, they either timed out, or they saw weird pages with text scattered more-or-less randomly on the screen.

If they immediately switched over to another site – just about any site – it came through fine. But if they then tried to go back to google.com or hotmail.com, they got a slow, slow response, or no response at all.

I've had four more people ask me about the same symptoms in the past two weeks.

David Weinraub (of papayasoft.com), Henry Habermacher and I put our heads together – working on Twitter, of all places – and finally came up with a solution. At least, I think it's a solution. If you encounter the same symptoms, it's well worth a try.

The six people who complained about slow-loading or broken Google and Hotmail pages all had one thing in common: they're all using 3BB.

Putting two and two together, it's likely that 3BB isn't "caching" Google or Hotmail pages correctly. ("Cache" is a computer term that means "hold onto a copy of something so you can give it out quickly, without going to the original source.")

Corrupt caches are generally caused by bad hardware, although there are some other possibilities. Most likely, 3BB has a flakey computer somewhere that's munging up copies of Google and Hotmail, and dishing those out to 3BB customers. I have no idea if the problem is isolated to Phuket, or if it extends to all of Thailand.

The solution we found involves changing the Domain Name Server, or DNS. I wrote about this same problem four years ago, here in the Phuket Gazette. Back then, TOT had the messed up DNS. If you've never heard of the Internet-based phone book known as DNS, check out that article for details, www.is.gd/xNVHRS.

If you're running Windows XP, you can follow the instructions in my old article to find the location for changing the DNS number.

If you're running Windows 7, click Start, Control Panel, View Network Status and Tasks, then on the left click Change Adapter Settings.

Right-click on whichever Internet connection you're using and choose Properties.

Double-click Internet Protocol Version 4 (TCP/IPv4). You will see a dialog box like the one shown on this page.

Although I recommended a different DNS in my old article, I now recommend that everyone use the free Google DNS at 8.8.8.8 and the free OpenDNS server at 208.67.222.222, by filling in the boxes as indicated in the picture on this page.

Click OK, and you'll no longer be using 3BB's phone book, you'll use Google's, if it's available, or OpenDNS's if it isn't.

David found that switching the DNS numbers alone didn't always work. He then had to "flush the cache" by going to Google.com or Hotmail.com, and pressing Ctrl+F5 (this tells your PC to bypass its own cache and reach out to the server to reload the page).

He then had to "flush the DNS cache" to get the old 3BB demons completely out of his system. To flush the DNS cache in Windows, click Start, All Programs, Accessories. Right-click Command Prompt and choose Run As Administrator. Then type

ipconfig /flushdns

And press Enter. (Note: there's a space in front of the slash.) That will permanently take your machine off of your ISP's Domain Name Server, and put you on DNSs that are competently maintained.

The next Phuket Computer Clinic this Sunday, from 10am to noon at the Sandwich Shoppe in Patong, will feature internationally recognized, award-winning computer author Brian Livingston.

Brian will be leading our weekly get-together with a presentation on "Making a Cell Phone Run a Monitor, Keyboard, and Mouse."

He's bringing a preliminary demo (not yet phone based), and looking for feedback on design, ergonomics, and marketability. If you know mobile apps, or you're just curious about where the market is headed, be there.

We cover more than "just PCs" at the gatherings, with topics ranging from iPads to Facebook to HD television to Android phones. These gatherings are sponsored by the Phuket Gazette and Khun Woody's Sandwich Shoppes.

For the latest international internet connection speeds in Phuket – real results, tested by real Phuket users – see phuketinternetspeed.com.

For news updates about computers in Phuket, see Twitter: @PhuketPC

Live Wire is IT guru and Phuket Gazette columnist Woody Leonhard's weekly snapshot of all things internet in Phuket.
— Woody Leonhard
Keep in contact with The Thaiger by following our
Facebook page
.
Phuket officials visit Kamala restaurant after customer charged 6,750 baht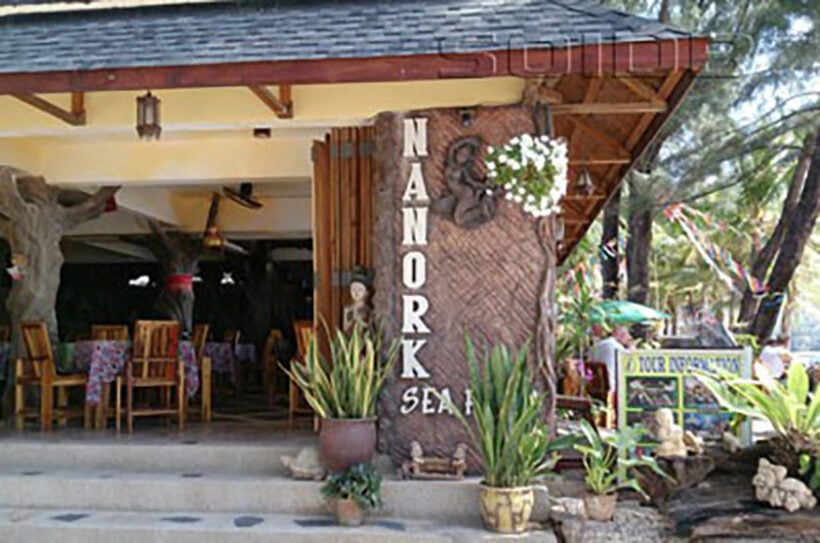 A seafood restaurant in Kamala, a west coast town in Phuket, has received strong criticism on social media after trying to charge a customer 6,750 baht for a takeaway meal. 3,000 baht of the bill was a "cooking fee". Lalita Chaiyasit took to social media to vent her disbelief after receiving the bill. She says she was on holiday with her family in Phuket and wanted to order some food for delivery to their hotel. At the recommendation of their tour guide, she chose the Nanork Restaurant in Kamala, sending the tour guide to pick up the food.
A report in Thai Residents quotes Chaiyasit's post, in which she says she received a bill for 6,750 baht, including 2,500 baht for a garlic squid dish and 850 baht for a spicy pork dish. To add insult to injury, she says the food tasted terrible. After complaining, the restaurant initially discounted the bill to 5,750 baht and eventually to 4,900 baht, of which Chaiyasit paid 4,000 baht. Netizens were up in arms upon reading her post, with many saying such establishments are the reason some tourists view Phuket as a rip-off destination.

The original bill and subsequent discounted bills – PHOTO: Facebook/ Lalita Chaiyasit
The eatery has now been visited by local government officials and officers from the Phuket Tourist Police following Chaiyasit's complaint. For its part, the restaurant says the tour guide said the order was for 10 people, adding that it included 2 kilograms of squid and pork. Restaurant manager Sitthep Pricha says that after Chaiyasit complained about the price, he asked an employee to discount it, but then had to discount it further. He says the 3,000 baht cooking fee was for ingredients the customer had supplied herself, including 4 kilograms of fish and 4 lobsters.
SOURCE: Thai Residents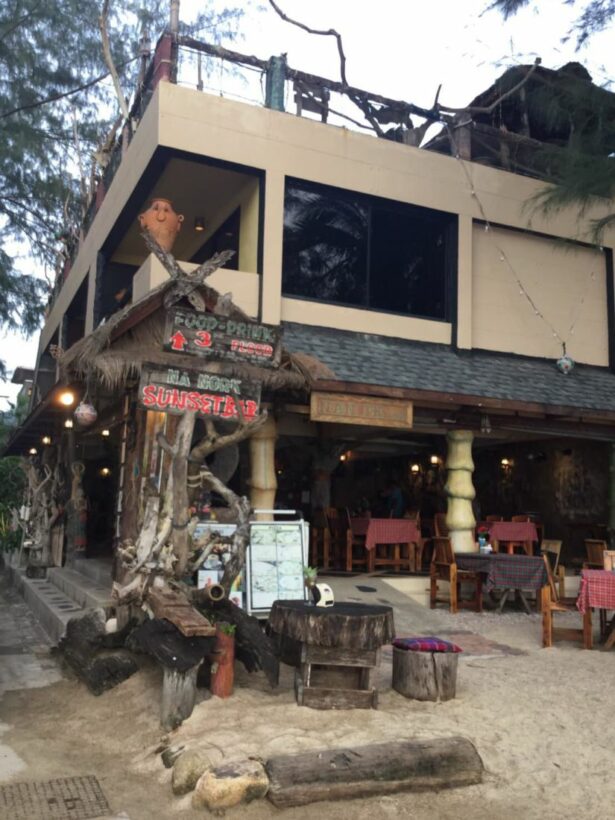 PHOTO: Facebook/ Lalita Chaiyasit
Keep in contact with The Thaiger by following our
Facebook page
.
Phuket's Lard Yai Sunday night market springs back to life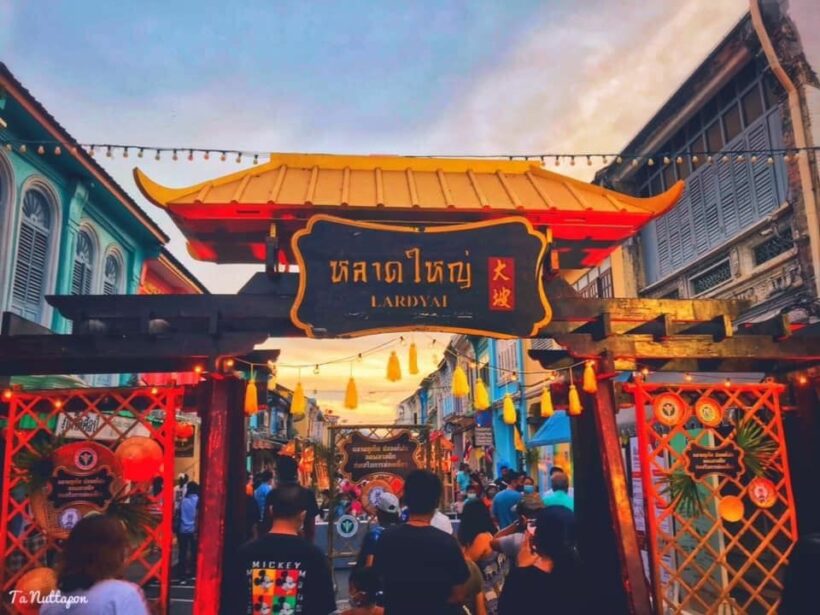 The Lard Yai Sunday night walking street along Thalang Road Old Phuket Town has reopened to the delight of vendors, locals and a few expats. It has been closed for 3 months after lockdowns were applied to community markets.
New Provincial Governor Narong Woonchiew says he welcomes people back to the popular market.
"The province and the private sector have worked hard to make sure Lardyai walking street is safe and complies with social distancing practices to regain tourists' confidence."
Lard Yai, a fairly recent addition to Phuket's vibrant market scene (about 4 years ago), became an instant success in amongst Thalang Road's famous renovated historic Sino Portuguese shop houses. It attracted a healthy mixture of the local Phuket Town community, expats and visitors who appreciated the authenticity and unique nature of the market. There's always a feast of music, great local food and trinkets, always evolving. The shops lining the streets are also joining in.
The Phuket governor says the browsing and walking areas have been made larger to allow crowds to adhere to social distancing during this Covid era. Vendors were invited to attend special instructional lectures before the market re-opened educating them about making the market safe.
"The activity was funded by Phuket Municipality's Health Insurance Fund and aimed to promote the new normal in tourism to revive the province's economy, which has been severely affected by the outbreak."
Phuket Mayor Somjai Suwansupphana says the Lard Yai shopping district is more than 100 years old and covers the stretch along Thalang, Yaowarat, Krabi, Deebuk and Phuket roads.
"Surrounded by historic buildings with traditional Thai architecture, Lardyai was designated a Fine Arts Conservation Zone by the government back in 1992 and received the Asean Sustainable Tourism Award in 2018," s
The Lard Yai walking street is now open every Sunday from 4pm to 10pm. Get to Phuket Town and ask the locals – they all know where it is. (Come by motorbike or taxi, you won't find a place to park your car without a walk)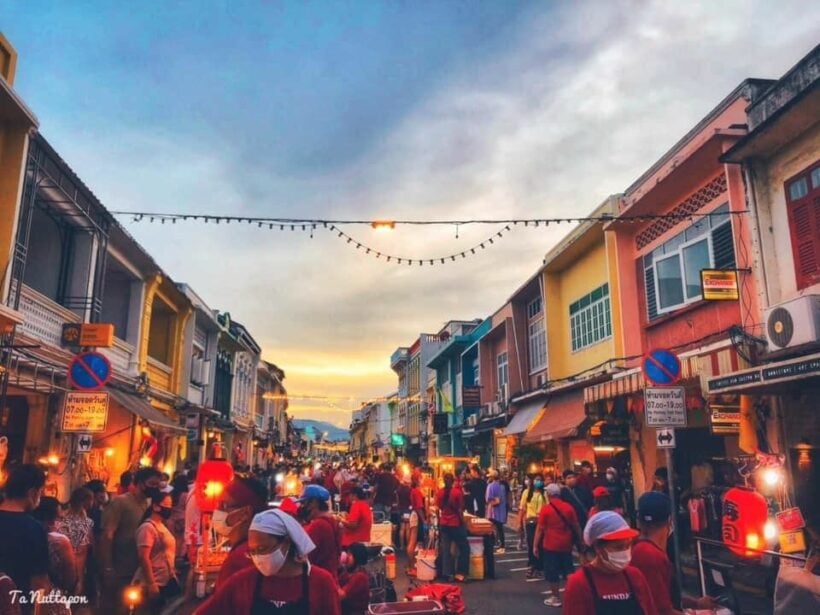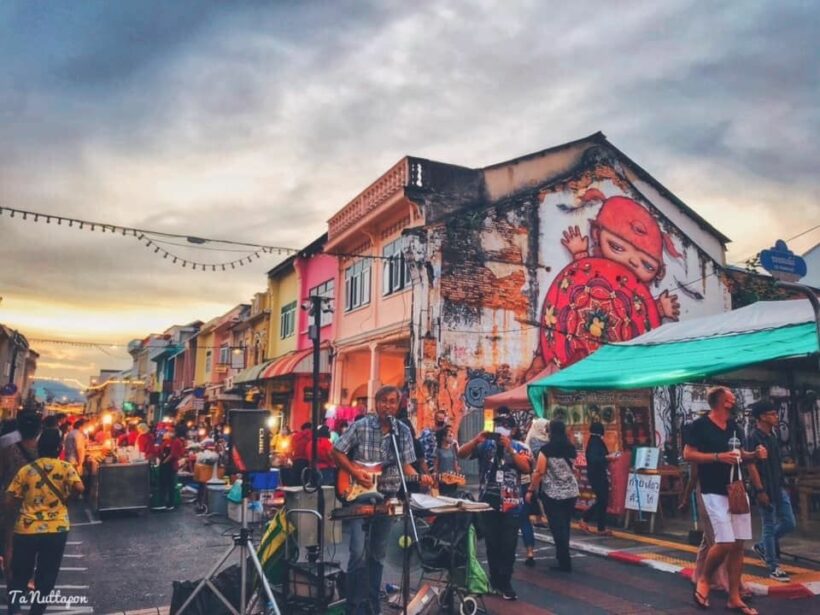 Keep in contact with The Thaiger by following our
Facebook page
.
Two years ago – remembering Phuket's Phoenix boat tragedy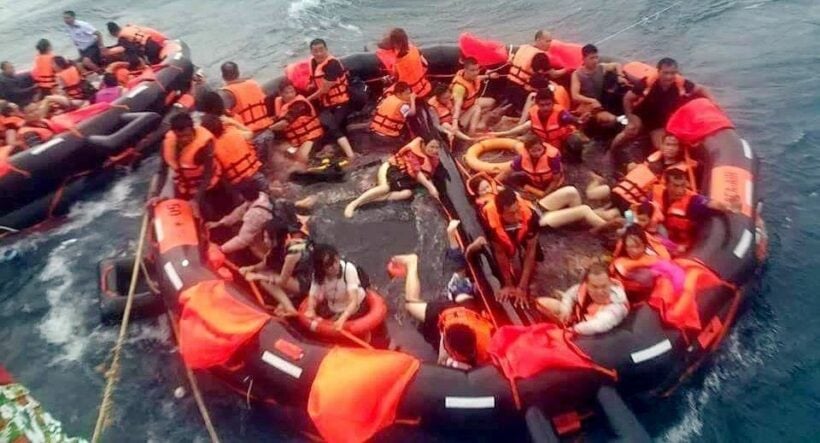 "There were 13 children that died in this disaster. Many were later found dead, floating face down, not far from their deceased parents."
On an otherwise ordinary afternoon, two tour boats, Phoenix and Serenata, were heading back to Phuket after a half day tour of snorkelling near Koh Racha. The weather forecast was for seasonal monsoonal SW winds and waves, about the usual for that time of the year.
But there was also a weather warning for a storm later in the afternoon of July 5, 2018. For whatever reasons the captains of the two vessels started heading back to Phuket despite the warnings or perhaps in full ignorance of them. Even a look to the SW horizon would have indicated some poor weather was on the way.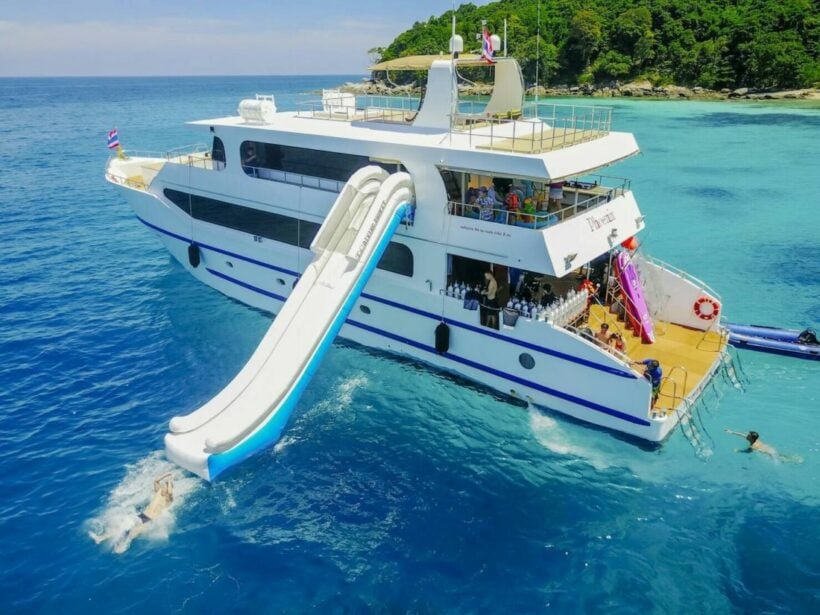 The tour boat Phoenix, as it appeared in promotional websites
Zheng Lancheng had travelled from China with his wife, daughter, son-in-law and 18 month old granddaughter for a trip to the tropical southern Thai island. Phoenix was carrying 101 passengers – 89 tourists, all but 2 were Chinese, 11 crew and a tour guide.
As the boats were off Koh Hei, south west of Phuket, a storm front, now looming large as it approached (a radar screenshot had even been posted by The Thaiger about 30 minutes before the tragedy), reached the two boats whipping up waves. The height of the waves was reported to be up to 5 metres by the Captain of Phoenix (but were more likely around 3 metres).
A boat of the size of Phoenix, in capable hands, should have handled the conditions, whilst uncomfortable for the passengers, with relative ease.
But Phoenix wasn't just a standard purpose-built 29 metre diving boat. It had some major design and construction flaws which would contribute to the death toll on the day. Loose concrete blocks had been placed into the boats bilge to provide ballast and stability. These concrete blocks would shift as the boat started capsizing and make a bad situation worse. The boat had one watertight door, it should have had four. And the windows, smashing when the water hit them, were not marine-grade glass.
More about the boat's shortcomings HERE.
Mr. Zheng and his family didn't know what was going on. The boat was 'shaking' and passengers, although remaining silent, were 'clearly frightened'. Suddenly the boat started lurching and tipping over. People started screaming. Most were still below decks because of the rain. Few were wearing life vests or bouyancy vests. Mr. Zheng, above decks with his family, held on to his wife but her knee had been injured. Suddenly he was in the water. Eventually many of the survivors would be found to be wearing non-compliant bouyancy vests.
He later told police there was no warning, no advice from crew beyond 'Get out'.
Other witness reports say that the Thai crew and Captain, all saved on the day, were the first to get off the boat leaving more than half the passengers below decks and many other floundering around in the water.
Mr. Zheng struggled onto one of the life rafts, dragged in by other bewildered passengers. By this stage the boat had sunk.
"There were no words between any of us in the rubber boat. All of us were stunned. We could only hear the sounds of the sea."
Mr Zheng said if they had known there would be a big rubber boat floating around after their boat sank, they might have first put on life vests and jumped in the vicinity to be saved.
"However, we knew nothing about it. No one gave us any warnings or guidance."
There were 13 children that died in this disaster. Many were later found dead, floating face down, not far from their deceased parents. In total, 47 people died as a result of the Phoenix sinking.
The other boat, Serenata, had also sunk off Koh Mai Thon but its 42 passengers were all rescued.
In the days following there were countless missteps and mishandling by Thai officials and politicians. Among them the Deputy PM Prawit Wongsuwan pushing the blame onto the boat's 'real' owners saying the situation was just "Chinese killing Chinese", alluding to the early revelation that the boat was really owned and funded by Chinese who merely had a Thai 'shelf' company to comply with the law.
"Some Chinese use Thai nominees to bring Chinese tourists in. They did not heed warnings, which is why this incident happened. This needs to be remedied," Prawit said.
But what warnings? The boat had been ticked off, approved and registered by Thai Authorities. Clearly unsuitable for its designed purposes, the vessel had been able to conduct tours with paying customers – all under the watch of Thai marine officials. For all the finger pointing and shifting of blame, the cause of the deaths lay fairly and squarely at the feet of the Thai authorities, the Thai Captain and Thai crew who had it within their entire control to avoid the loss of life.
Then, the final insult, as the Thai Government tries to auction off the wreck of Phoenix saying they needed to pay for the storage fees at the Rasada shipyard where the broken relic still sits.
Read our editorial about the auction HERE.
Two years later and the fallout can be properly measured. Probably the most obvious is the drop in Chinese tourism (which was already languishing before the coronavirus pandemic stated). Chinese social media savaged the handling of the entire Phoenix 'situation' and was candid in recommending that Chinese tourists avoid Phuket and Thailand in the future. And that, in part, has happened.
Phuket's Chinese tourist flow dropped dramatically, up to 30-50% year on year (based on hotel bookings, tour bookings and airport arrivals). There was also a drop in Chinese patronage for the rest of Thailand although the Thai government stepped up measures to keep the numbers rolling on, including the waiver of the visa-on-arrival fee and special 'Chinese only' immigration queues.
From a media point of view, Phuket largely 'dodged a bullet' as the world's media was focused on the ongoing drama at Tham Luang Caves, luckily with a much happier ending (the rescue of the 13 young men from the caves in Chiang Rai). The Phoenix boat tragedy was not as widely reported as it would have been normally.
But Phuket's reputation had been wounded. The stench of the unnecessary 47 deaths has tarnished the island's 'tropical playground' sales point and will hang over the island for years, especially in the minds of Chinese visitors.
Last year the Phuket Governor said there would be no memorial for the 47 lost lives "because no one wants one". He also told The Phuket News last year that the Chinese government and Chinese tourists now had more confidence in the safety of tourism in Phuket because the number of Chinese tourists travelling to Phuket has increased steadily after the incident (but never reached anywhere near the same popularity).
His misinformed comment, unchallenged by Thai reporters, bore no resemblance to the facts or explained hotel occupancies in Phuket sitting at record lows and the absence of the earlier throngs of Chinese travellers pre-Phoenix disaster.
Tow years later, the weather in Phuket is fine, with moderate winds, cloudy skies and a temperature of 31 – a perfect day for a tour off Phuket's coast to one of the many, many islands (except there are very few boats running at the moment).
Now Phuket faces an existential threat to its tourist business – a tiny virus that has shut down the island's tourism almost completely – that will be even more complex to survive than the Phoenix boat disaster. But the island has survived numerous hits in the past and, somehow, is able to rebuild following the disruptions.
Two years after that fateful day off the south east coast of the island Phuket is a very quiet place indeed.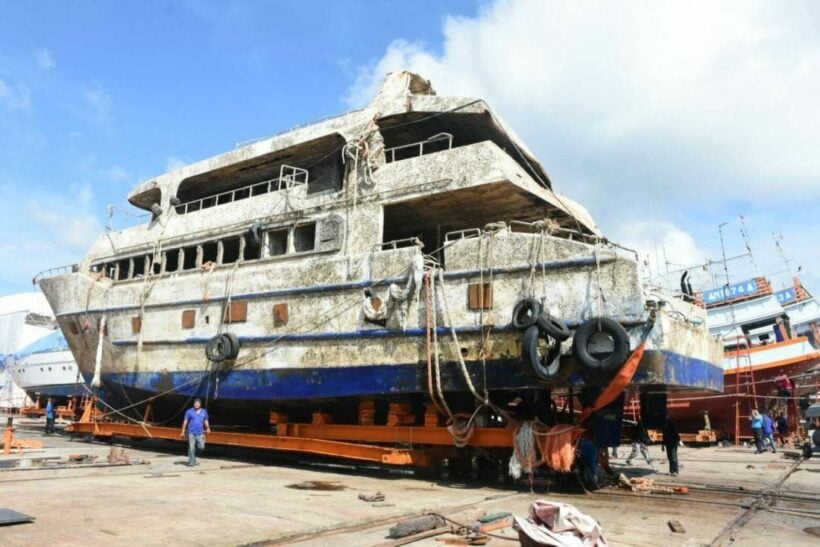 Keep in contact with The Thaiger by following our
Facebook page
.