Phuket Live Wire: What exactly is this new 4G?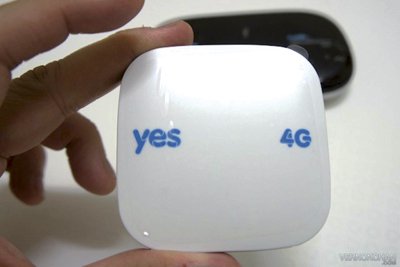 PHUKET: Thailand has been bombarded with "3G" advertising for years. As befits a term with no real definition, "3G" is all about marketing. A phone company can call two tin cans and a piece of string "3G" and get away with it.
Not so 4G. Internet Service Providers (ISPs) in the US and Europe have been taken to court over their "4G" claims. Something of a consensus has emerged about what, precisely, encompasses 4G.
4G will become the next big wireless internet marketing term here in Phuket, probably in the next year or so. Let me take you through the details, so you're braced when the time arrives.
There's an official definition of "4G" – the International Telecommunication Union has decreed that, for a wireless technology to be named 4G, it must support 100 megabits per second (Mbps) transmissions. That's about ten times as fast as the fastest wired connection in Phuket – and I'm including fiber optic. Imagine that. A wireless connection that's ten times faster than the fastest land line we have now. High definition TV signals streamed live from anywhere – with no need for a TV satellite dish. Truly disruptive technology.
It won't happen in the next year or two, but it will happen, if the regulators get out of the way, and graft doesn't pull the whole house down. And we won't get the 100 Mbps technology, at least not at first. We'll probably get something much slower, but still considerably faster and more reliable than what we have in Phuket now. And it'll be portable.
As I've been predicting for years, when Thailand's politicians, bureaucrats and courts finally catch up with the rest of the world and get that "3G auction" off the ground, chances are very good 4G technology will be in full swing. Indeed, the 3G auction is scheduled (once again) for a few months from now. At this moment 4G is popping up all over the US, Europe and many places in Asia.
Here's a quick review of where we are, and where we're headed.
Governments all over the world control the allocation of airwaves – the spectrum – that mobile phone companies can use. Many years ago, the primary use of spectrum – and a sizable source of government income – was in the TV and radio bands. If you wanted to set up a TV station to broadcast on Channel 4, you had to pay the government for the privilege.
Wireless mobile phone, and now internet access, is no different. Years ago, the Thai government granted a license – a concession – to CAT so it could use the 800 MHz "channel" and to TOT for the 850 MHz. Fast forward a couple of decades and TOT and CAT – two huge and politically connected companies – are making an enormous amount of money from their concessions. They employ tens of thousands of people. They're also fast approaching their concession renewal dates.
In Thailand, the channels close to 2100 MHz (the so-called 2.1 GHz band) have never been allocated to any company.Various Thai governments have drawn up, and abandoned, plans to auction off the channels near 2100 MHz. TOT and CAT, of course, want a piece of the action. But so do a dozen or more additional companies, some Thai owned, some farang.
CAT, and then TOT, formed alliances with mobile companies to put 3G technology on their existing channels. TOT and AIS now run a 3G network at 850 MHz. CAT, TrueMove-H (partially owned by True) and DTAC now run a 3G network at 800 MHz.
CAT and TOT started their 3G services with a technology known as HSPA. Both are in the process of upgrading their networks to a much faster technology, that uses the same channels, known as HSPA+. Here's where things get complicated.
The government has scheduled an auction for several channels near 2100 MHz. The press here call it a "3G auction" but the companies that win the bids are certainly going to consider leapfrogging 3G and going directly to LTE – LTE being a 4G technology, by most reckoning.
LTE isn't 100 Mbps fast, but it is 10 Mbps fast – at least in theory – and that would be a huge step up from all but the fastest wired connections here. And it's wireless.
Right now in the US, Verizon is rolling out a huge LTE network, and advertising it heavily. Clearwire is in the process of switching to LTE and AT&T swears it's headed in that direction. There are also sizable LTE rollouts under way in Australia, Canada, Germany, Singapore, Hong Kong and South Korea.
And now the twist. In the US, LTE is coming on the 700, 1700 and 2500 MHz channels. In Europe, it's 900, 1800 and 2600. Asia seems to be going with 1800 and 2600. So if Thailand has LTE at 2100 MHz, there are significant questions about where we'll get the hardware – phones and tablets – to run it. Custom 2100 MHz phones aren't hard to build, but they will be expensive in relatively small lots.
Of course, fast LTE is dependent on all sorts of things, including the willingness of the phone company to pay for sufficient bandwidth to get good overseas access. Right now, TrueMove, DTAC and AIS are doing a reasonably good job of keeping up with demand, and they've been adding new HSPA+ towers all over southern Thailand. It's my understanding that the HSPA+ equipment can be converted into LTE towers rather easily. This opens up some interesting possibilities.
At any rate, 4G is coming at some point, and it'll probably be very good. Let's see which phone company is willing to roll the dice.
On a personal note, two weeks ago I mentioned in this column that the cloud had finally lifted, and I was almost done with Windows 8 All-In-One For Dummies. Wrong. Very wrong. Shortly after I wrote those words, Microsoft announced that it was abandoning Hotmail, replacing it with a new service called Outlook.com. (Details next week.) That killed one chapter and heavily changed another one in the book.
Then Microsoft announced that it wasn't going to use the term "Metro" for the tiled part of Windows 8 – a move that effectively gutted about a dozen chapters. No rest for the weary, I was flung back into emergency edits, and I'm wading through them now.
Woody's Sandwich Shoppes hold computer sessions under the tutelage of Seth Bareiss every other Wednesday afternoon, from 1 to 3pm. If you have a Windows problem that needs to be solved, drop by one of Seth's free afternoon sessions. Details in the Phuket Gazette Events Calendar.
Live Wire is Woody Leonhard's weekly snapshot of all things internet in Phuket.
Follow him on Twitter: @PhuketLiveWire, and "like" the pages at facebook.com/SandwichShoppe and facebook.com/phuketgazette.net, or send him mail at Woody@KhunWoody.com.
— Woody Leonhard
Keep in contact with The Thaiger by following our
Facebook page
.
Phuket police arrest meth dealer, discover drugs valued at 15 million baht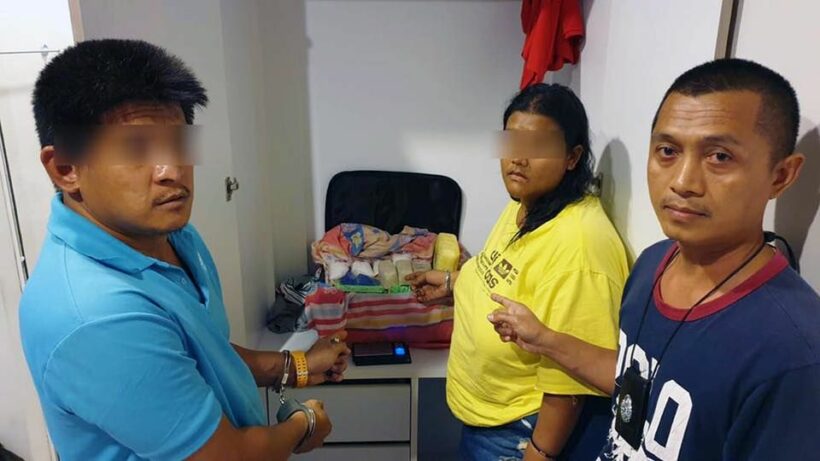 PHOTO: Newshawk Phuket
Drugs valued at 15 million baht have been seized in a drug crackdown in Phuket. On October 22, Phuket police, along with Phuket Governor Pakkapong Tawipat, reported to the media about a drug crackdown that ended up with a total seizure valued around 15 million baht.
Earlier, the police received a report from an undercover agent that a woman named 'Ying' or 'Suthicha Thirawut' was a local drug dealer trading drugs in Phuket area, so police planned to purchase drugs from the woman. They contacted Ying through another woman named 'Noina', Ying's close friend. Around 10pm on October 20, police bought 1 gram of crystal methamphetamine from Noina before arresting Ying and another man, Thanet Thongtan, at the Naka Condominium.
The two confessed that they receive the drug from a man who they weren't able to name, in order to sell in Phuket. They were paid 40,000 – 50,000 baht per time and admitted to police that they have done this for the man three times already. This time, the drugs hadn't been sold to customers as they were arrested before being able to make a sale.
Apart from 2.4 kilograms of crystal methamphetamine, valued around 4.8 million baht, the police also discovered 76,800 methamphetamine pills, worth around 11 million baht.
The three are now assisting Phuket police with their enquires related to the case.
SOURCE: Newshawk Phuket
Keep in contact with The Thaiger by following our
Facebook page
.
30 dolphins greet visitors to Similan Islands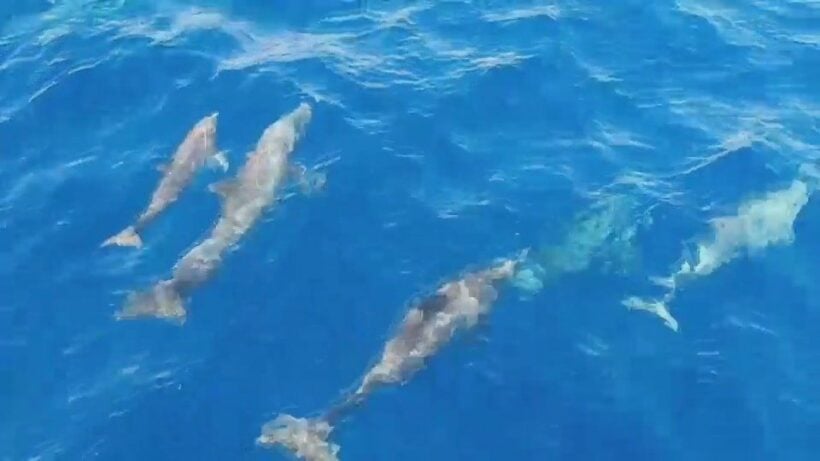 Tourists were treated to the sight of a school of dolphins in the Similan Islands off the Phang Nga coast on Sunday.
Tour organisers said that around 30 dolphins swam close to the boat six or seven miles offshore, creating excitement for passengers. It was the first time dolphins had been seen in the vicinity since October 15.
The Similan Islands National Park director said they were bottlenose dolphins and were among several species now returning to the area following a five-year closure of the park for environmental rehabilitation. Food is again plentiful there for them, he said.
Tourists are forbidden to feed wildlife lest the free handouts alter the animals' natural behaviour, and the park's waters are also very sensitive to contamination from human disease and marine debris, according to the director.
SOURCE: nationthailand.com
Keep in contact with The Thaiger by following our
Facebook page
.
Phuket hotels slashing the price of rooms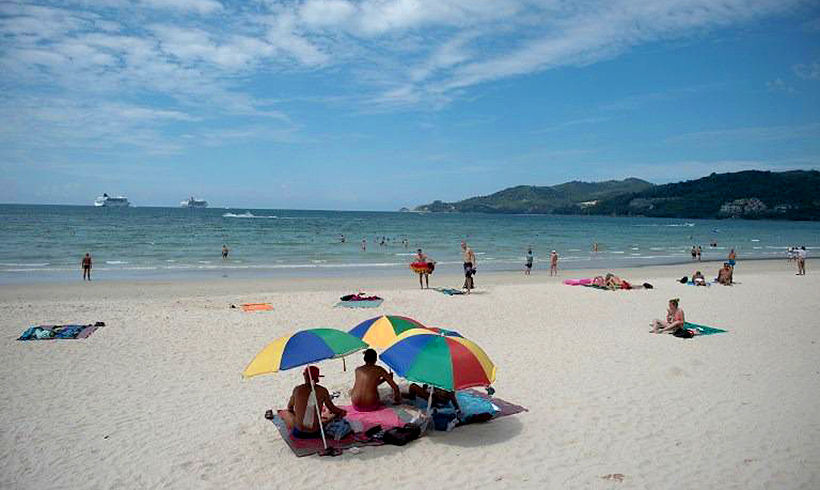 by Sophie Deviller
Hotels on Thailand's most popular holiday island are being forced to slash prices, with rooms left vacant and beaches sparse as Thailand's tourism chiefs struggle with a plunge in Chinese visitors caused by the US trade war and a stronger baht. Phuket was the most visited destination in the country last year, after Bangkok, and a good gauge of the state of its crucial travel industry.
Tourism accounts for 18% of Thailand's gross domestic product and Chinese holidaymakers make up more than a quarter of total arrivals. But while 2.2 million people from the country visited in 2018, according to official figures, the numbers for January-September were down almost 20% year on year.
Claude de Crissey, the French Honorary Consul in Phuket and owner of about 40 rooms in the Patong Beach area, says Chinese tourists are usually present even during the current low season.
"That was not the case this year," he said, adding he had to lower his prices by as much as 50%.
The problem is not only in Phuket, with hotels also struggling to fill rooms in the seaside resort of Pattaya on the mainland and on Koh Samui.
Trade tensions with the US have already made some Chinese reluctant to take holidays owing to uncertainty back home, while the Thai baht has risen about 10% against the yuan this year.
A boating disaster off Phuket's coast that killed 47 Chinese holidaymakers in July 2018 also scared some off.
"We are worried," said an industry insider, declining to be named due to the sensitivity of the topic in a country where tourism provides tens of thousands of jobs. Adding to the headache is the fact that more than 3,000 new hotel rooms are being constructed on the island, raising the question of who will fill them.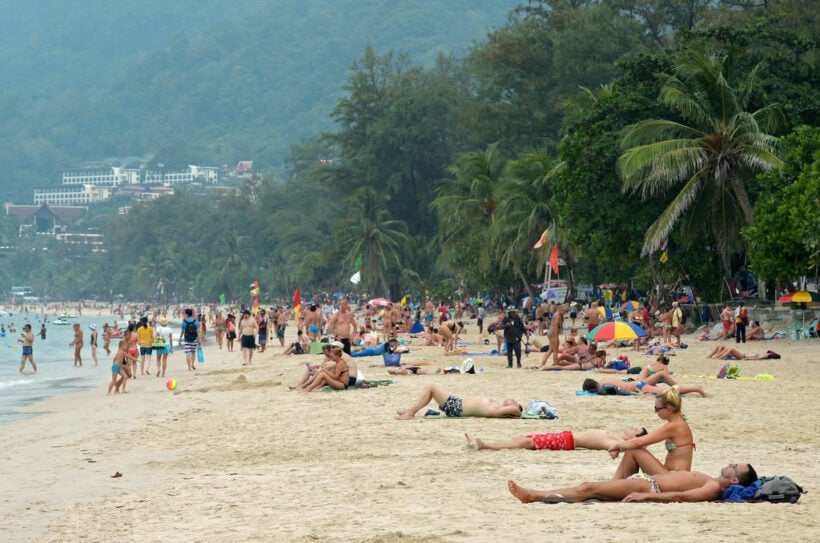 "In terms of business, it's not good," said Kongsak Khoopongsakorn, vice-president of the association of hotels in Thailand and director of Vijitt Resort.
"Because … we have more hotels, more rooms to sell, we have more restaurants, more coffee shops."
Still, tourism authority chairman Yuthasak Supasorn said he remained "optimistic."
"We should reach our goal of 39.8 million foreign visitors."
However, that is only up from 38.2 million in 2018, much less than the jump seen from the previous year's total of 35.6 million.
Counting on India
Now hoteliers and tour package operators are targeting visitors from elsewhere, particularly India, which experts see as a huge untapped market.
"We are counting on the Indians to revive the sector," Kongsak said.
A rapid expansion of the middle class in India, increased direct flights and visa-free travel have prompted Thailand to revise forecasts upwards.
It now expects two million Indian tourists this year, after an increase of nearly 25% on-year in the first seven months. But for now, the lower arrivals is evident on the streets of Phuket.
"I've never seen anything as bad as what it is at the moment," said Paul Scott from Australia, who said he has been coming to Thailand for 15 years.
He mainly blamed the stronger baht for the drop-off but also the fact that Thailand wasn't the untouched vacation paradise it once was. "Now it's not so new … and it's not cheap," he said.
SOURCE: AFP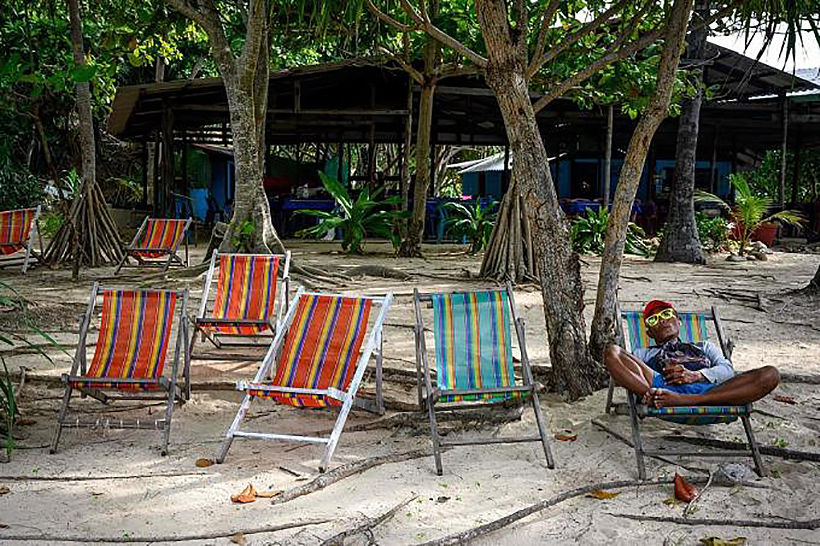 Keep in contact with The Thaiger by following our
Facebook page
.