Phuket 'Kidnap rapist' freed from jail, Nepali community in fear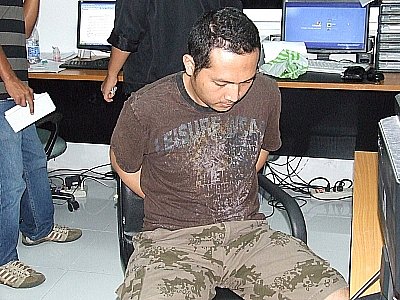 PHUKET: In response to media reports on the release of a man who confessed to multiple counts of kidnapping, imprisonment, and repeated rape and robbery of Nepali women, the Thai-Nepalese Club held a meeting yesterday to discuss the community's fear of reprisals and options for legal action.
Phuket's Nepali community members are living in fear of the "powerful" Phakpoom Maneerat, who was released from Phuket Provincial Prison on June 21 based on a decision of the Phuket Provincial Prosecutor's Office.
Thai-Nepalese Club President Phanuphong Limbuprasertkul expressed shock upon learning of the prosecutor's decision to have Phakpoom released.
"Why is it so easy for him to go free? We are still scared that he will attack us for revenge. I myself am scared of what might happen to me because I've spoken out about this," Mr Phanuphong said.
"At the meeting, I asked the club members – especially one of the rape victim's relatives – 'Why are we silent about this and not pushing this case forward?' But, her relatives didn't say anything," Mr Phanuphong said.
Many in attendance did not want to speak out, as they may lack proper documents allowing them to legally work in Thailand, he said.
After his arrest on April 1, 30-year-old Phakpoom confessed to police that in each case he impersonated a police officer to abduct the women, all employed in the tourist-oriented retail sales industry in Patong. Once under his control, he took them to locations in Krabi and Nakhon Sri Thammarat, where they were confined and repeatedly raped over a period of days.
Phakpoom restated his confession before the media at a press conference at Patong Police Station on April 3, when he admitted using the same method in each case, identifying himself as an officer of the law to abduct, rape and rob his victims.
An administrative officer at the Phuket Prosecutor's Office said that the case was sent to the Attorney General in Bangkok for consideration.
A lawyer for one of the alleged victims, who wished to remain anonymous, told the Gazette: "I checked with the prosecutor last month and realized that they weren't going to pursue charges against Phakpoom Maneerat."
"I have been involved in this case all along and we put everything together to be sent to the prosecutor," the lawyer said.
"Phakpoom is now only going to be charged with identifying himself as a police officer – which he is not. This is a very 'light' charge," he said.
"I've been told one reason the charges against Phakpoom have been dropped is that the victim had opportunities to escape, but did not. For example, she could have escaped from the car or she could have escaped from the room [in Krabi] when he went out for food," the lawyer said.
"When she gave testimony to the police, she didn't have a lawyer with her and didn't really know how to handle the situation. She only had a translator with her at the time who didn't have much legal knowledge," he said.
"She didn't clearly tell the police that she was raped in the car as well. She didn't escape from the car as she was afraid of the man. She didn't have any money and believed that [Phakpoom] was a real police officer," he added.
Phuket Prosecutor Manop Nuchuay told the Gazette that according to evidence in the case, the woman agreed to leave with Phakpoom and that she never attempted to flee.
"The case with the Attorney General now states that some of the original charges against the defendant will not be pursued, while others will," Mr Manop said.
An officer at the Office of the Attorney General in Bangkok told the Gazette that "the case is now being considered by our division head, after which time it will be forwarded to higher-ranking officers, so we're not sure when a resolution will be reached.
"If the victim does not agree with the outcome, she can hire a lawyer on her own and file a civil case against Mr Phakpoom," she added.
When asked how charges against Phakpoom could have been dropped, given that he made a full confession to police and media, Phuket Prosecutor Manop said that, in fact, the suspect had not signed a confession.
While confusion surrounds the issue of how Phakpoom was set free, one factor in the case not moving forward is apparent: fear.
"It seems that members of the Thai-Nepalese club and the young woman's relatives are not pushing the case forward," the 25-year-old victim's lawyer said.
"One of the victims' relatives is afraid that the man [Phakpoom] might have people harm his family if they pursue the case. The victim would like to fully pursue the case, but others who strongly supported her at first have backed off," he said.
One of the young woman's relatives told the Gazette, "We haven't done anything with the case since we were informed that the prosecutor isn't pursuing the charges. I can't push this by myself and the victim doesn't have any money.
"The other victims seem as though they don't want to see the case through because some of them have husbands – they don't want to ruin their reputations. So just one, the 25-year-old, came forward, but now [the case is not going forward]," he said.
Thai-Nepalese Club president Phanuphong said that in the Hindu belief system, common among Nepalese, if a woman is raped no man will marry her. Therefore, if she is raped she will keep it a secret, Mr Phanuphong said.
The Thai-Nepalese Club has about 3,000 members, including children and adults. About half of them are females, 10 per cent of whom are young women.
"Only about 40 members attended the meeting yesterday, so we haven't come to any conclusions. We'll hold another meeting about a month after the Vegetarian Festival [to begin at the end of this month]," Mr Phanuphong said.
Keep in contact with The Thaiger by following our
Facebook page
.
Never miss out on future posts by
following The Thaiger
.
Phuket's Soi Dog Foundation opens Humane Education Centre at Mai Khao shelter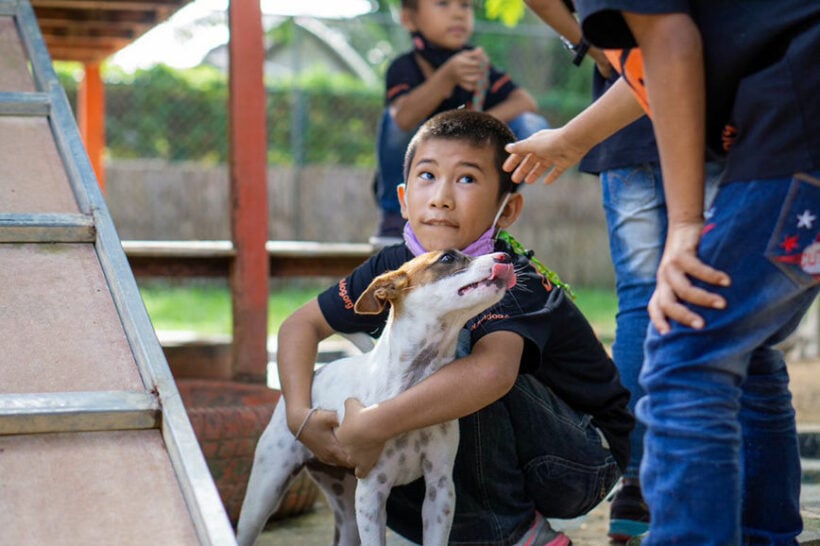 The Soi Dog Foundation has officially opened its Humane Education Centre, the first of its kind in Thailand dedicated to the welfare of stray animals. The centre, located at the Soi Dog shelter in northern Phuket, forms part of the foundation's Humane Education program. Rolled out in 2017, the program sees a team visit Thai schools to teach the next generation the basic principles of animal welfare and promote empathetic attitudes towards both owned pets and free-roaming strays.
The program has reached a total of 15,058 students and 861 teachers to date. With a dedicated classroom as well as educational tools and resources now on site at the shelter, Soi Dog will be able to expand the programme and reach an even greater number of young minds.
Co-founder and president of Soi Dog Foundation International John Dalley said, "The cornerstones of what we do – what I believe very firmly are the answers to the stray dog problem throughout Asia – are large-scale sterilisation of stray dogs and cats and education of, particularly, the next generation.
"We see all the time the problems that are being caused through us not respecting the environment and not respecting the other animals with whom we share this planet. That's why education is so important."
John also thanked the supporters and donors who made the construction of the centre possible. After cutting the ribbon, the students filed into the brand-new facility for the very first on-site class – a fun and interactive hour of roleplaying, brainstorming and problem solving.
Humane Education Manager Nuttawut "Film" Kumngern. said… "We want to encourage kindness toward animals, especially free-roaming dogs and cats, and teach youngsters to be responsible pet owners. This will sustainably reduce animal cruelty and pet abandonment."
"We hope to one day see animal welfare incorporated into the curriculum in Thai schools, and our education centre is a great start."
Soi Dog is ready to welcome school groups from Phuket and other provinces to the centre which can accommodate up to 40 students at any one time. Schools interested in participating are encouraged to email film@soidog.org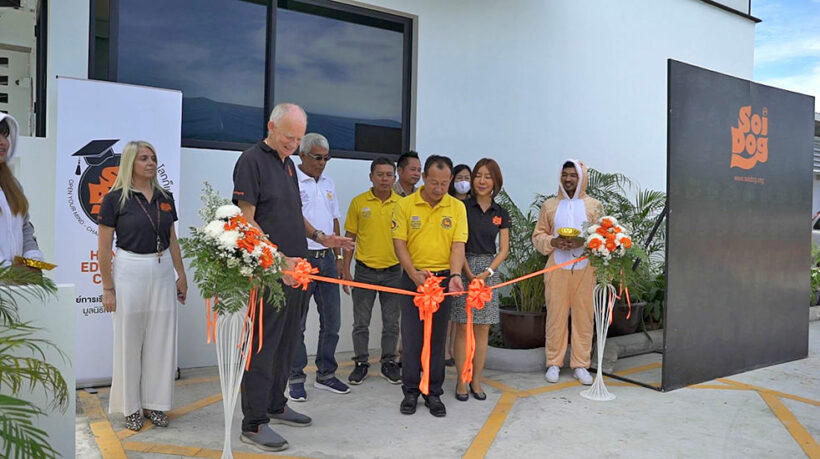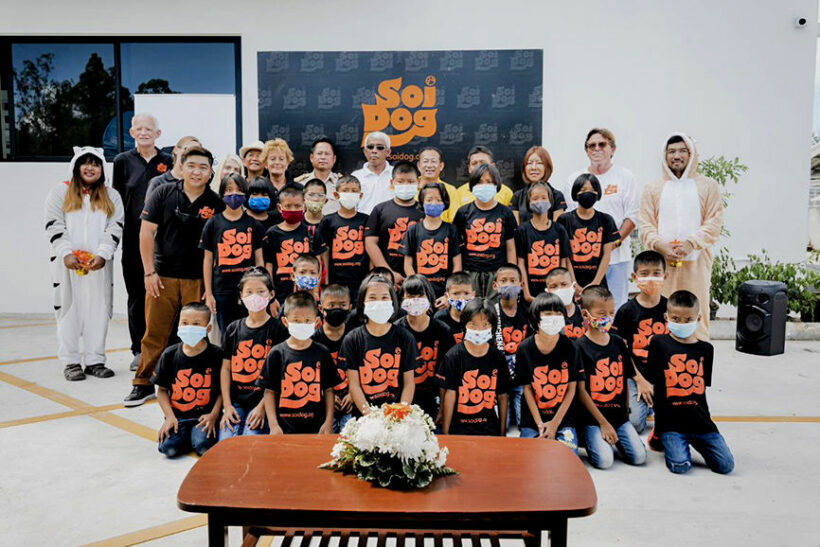 Keep in contact with The Thaiger by following our
Facebook page
.
Never miss out on future posts by
following The Thaiger
.
Police have yet to investigate illegal hiring of foreign teachers at international school in Phuket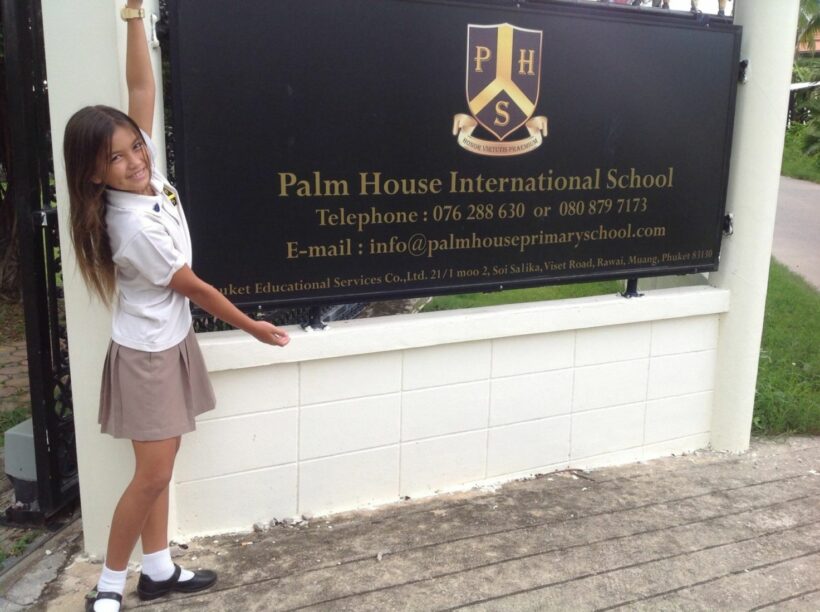 Chalong police in Phuket say they have yet to start investigating the illegal hiring of foreign teachers at an international school in Rawai, south of the island. Palm House International School allegedly hired foreign teachers illegally in which 2 were arrested by Phuket Immigration police on November 4.
Somkiet Sarasin, the leading investigator of the case, says the 2 Brits were informed that police were processing a charge of working illegally in the country against them, in which both denied the charges. Somkiet says the 2 were released on bail, but did not confirm the amount of bail that was set by the police.
"They are still staying in Thailand. I am not worried. I have their passports. I am not available to explain [any details] because the investigation is still ongoing."
"This is normal for an investigation when the suspects deny the charge against them. I have to check more information against their claims. This case will probably be concluded next month."
However, the investigation has yet to begin, with Somkiet saying he has not even questioned the owner of the school, despite his claims the case would be finished next month.
"The investigation into the school will take time. The investigation into the two British people must be finished first."
Such allegations of foreign teachers working illegally have recently been in the news after Sarasas Witaed Sainoi Pitiyakarn School, in the central province of Nonthaburi, saw 7 foreign teachers probed for being hired illegally. That school, along with others in its private network, made nationwide news after CCTV caught a Thai teacher hitting, pushing and dragging a young student in the classroom. Such widespread violence against students has long been a sad component of many Thai schools, in which some of the teachers are unqualified and unlicensed to teach, but are hired anyway.
SOURCE: The Phuket News
Keep in contact with The Thaiger by following our
Facebook page
.
Never miss out on future posts by
following The Thaiger
.
Phuket sees 300 million baht boost over long holiday weekend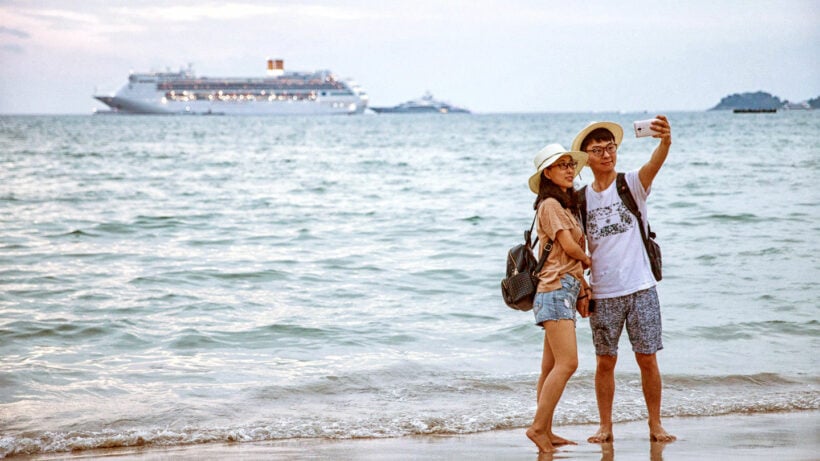 The Tourism Authority of Thailand says that Phuket has received a much-needed 300 million baht boost over the 4 day long weekend with around 54,000 tourists flocking to the island from last Thursday through to yesterday.
Phuket Office Director Nanthasiri Ronnasiri, reports that the average expenditure per visitor was about 5,500 baht, which was higher than the average spend for a Thai tourist to Phuket 2 years ago. She also noted that random checks on hotels showed that occupancy rates climbed to about 35%, with most guests staying 2 nights. But most of Phuket's hotels remain closed.
Nanthasiri also says that many of the tourists concentrated themselves in the Phuket Old Town area, especially around Thalang Road, Phang Nga Road, and Dibuk Road in order to enjoy at the Sino-Portuguese shophouse architecture and historical locations. In fact much of Phuket Town, including its many markets and alley eateries, were doing roaring business, The Thaiger can vouch for the heavy traffic, on the roads and footpaths, over the past 4 days.
"This special holiday made Phuket tourism livelier, even though it was not as same as the situation before the Covid-19 pandemic."
In fact, despite the welcome surge of visitors, it was still a long, long way from its previous tourist levels with much of the west coast, which has largely catered for the international tourist traffic, was still very quiet in places like Patong, Kata and Karon.
Phuket wasnt the only destination that has profited off of the long weekend as Chiang Mai saw droves of Thai tourists visiting its Royal Park Rajapruek as well as the northern city's other nearby national parks and tourist areas. Visitors came from all over to see the blossoming of flowers in a beautiful display at the park as well as enjoying the air-purifying flowers as they relaxed. Tourists were able to rent a bicycle for 60 baht if they wanted to exercise while taking in the scenery and could also pay a visit to the orchid greenhouse, which hosts a variety of orchids in bloom. TripAdvisor recommends to set aside 2 hours to visit the park.
Next holiday weekend, on November 27 and 28, Pattaya is expected to get a tourism boost as its annual fireworks festivalis set to bring in travellers who have taken advantage of package deals offered by some beachside hotels. Such packages were offered for advance bookings, where holidaymakers could view the firework shows on the rooftops of their hotels. The firework displays are said to be long with breaks of entertainment-packed shows, featuring live music and student bands amongst others.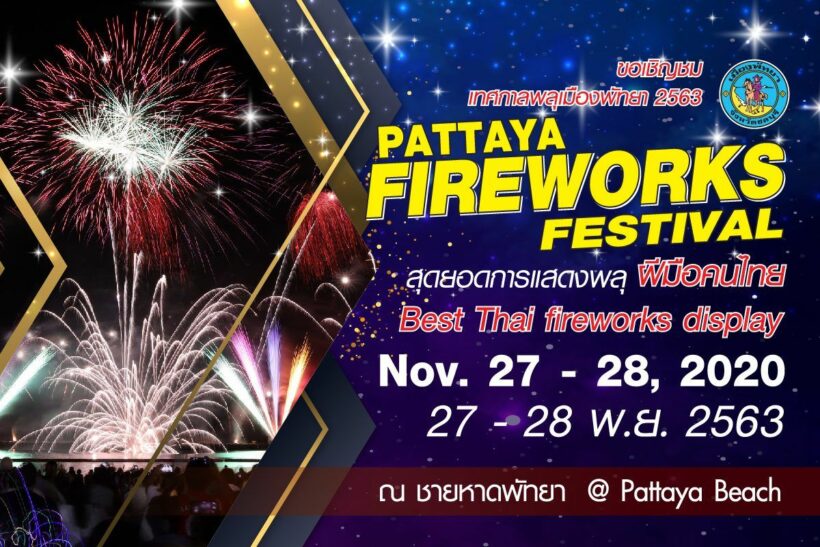 SOURCE: The Phuket News
Keep in contact with The Thaiger by following our
Facebook page
.
Never miss out on future posts by
following The Thaiger
.