Phuket Governor reveals his "Seven Wonders'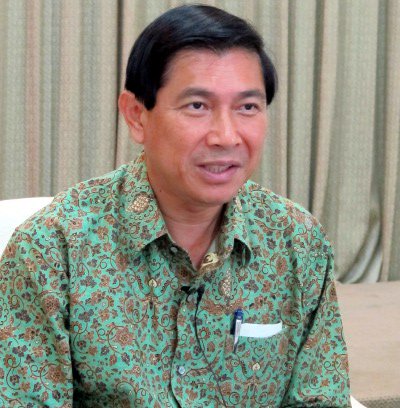 PHUKET: Phuket Governor Maitri Inthusut in an exclusive interview with the Phuket Gazette this week revealed his personal philosophy in handling the high-level decisions and complicated issues that facing the resort province .

"This is my seventh week as the Governor of Phuket and the Phuket Gazette is the first English-language publication I have had a chance to talk to exclusively.

Friendly, open and focused on people broadening their perspectives in order to better achieve their goals – including happiness – Governor Maitri explained that he adhered to several key principles that he calls his "Seven Wonders".

So deeply does Governor Maitri believe in these fundamental approaches to work and life that he has published a book entitled Seven Wonders: learning how to develop your career potential.

"The seven strategies altogether focus on being aware of your environment. You must know what is going on; you must 'know all around'," he said.

"First, you must know the people who surround you – the people you work with. Second, you must know what those people do, and what they are responsible for achieving. That way you know who to approach directly in order to fix problems," Governor Maitri explained.

The third wonder was "Know How", he added. "You have to know the rules, processes and how to push forward within the organization," Governor Maitri said.

"The fourth strategy is 'Know When'. You must know when to 'knock on the door' to have problems fixed.

"The fifth strategy is called 'Give & Take Management', followed by 'Strengths, Weaknesses, Opportunities and Threats' [SWOT] management. The more you know people's strengths and weaknesses, the better you can manage them," he said.

The final strategy Governor Maitri has branded "Charm management".

"You must know how to manage yourself to be charming so people want to talk to you. This way they come close to you and feel at ease when they talk to you," he explained.

"These are just some of the philosophies I use in performing my work as governor, but anyone can employ these strategies to improve their lives.

"I have found that these truths provide genuine benefits. I applied them during my time as governor in Trang and Phayao provinces – they worked well. I am now adjusting these strategies to apply them here in Phuket. I am sure they will work well here, too," Governor Maitri said.

"I have handed copies of the book to officers who work here, so anyone can take this advice and use it in their working lives. There are many good things in the book, which can make everyone happy," he added.
— Chutharat Plerin


Read more headlines, reports & breaking news in Phuket. Or catch up on your Thailand news.
Phuket seastead will be removed today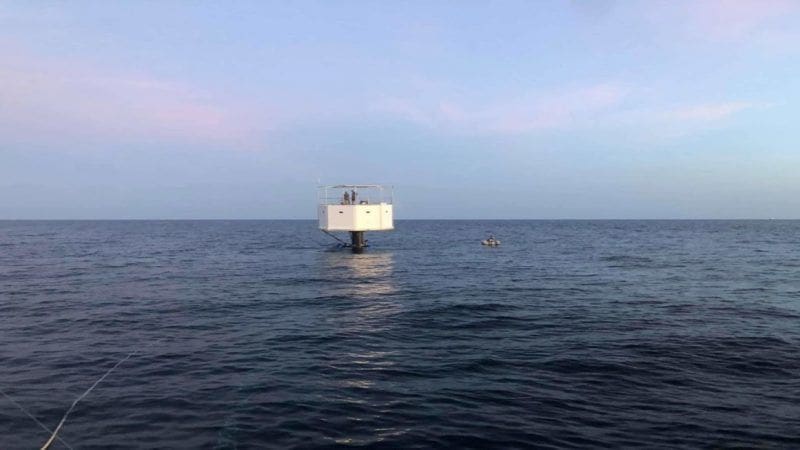 The Third Naval Area Command will remove the seastead stationed off Phuket south-east coast today, belonging to an American bitcoin investor and seasteading innovators Ocean Builders.
Thai authorities plan to seize the structure as evidence in a criminal case. They fear the structure will continue to be a navigation hazard if left there.
US national Chad Elwartowski and his Thai girlfriend, Supranee Thepdet (aka Nadia Summergirl), are facing charges of threatening the Kingdom's sovereignty. Last Sunday officials from the Royal Thai Navy and Phuket Maritime boarded the structure saying it violated Article 119 of the Criminal Code and also posed a navigational hazard.
The couple launched the 'Ocean Builders' seastead on February 2 off the coast of Phuket. The structure is located to the southeast of Koh Racha Yai, approximately 12 nautical miles (22.2 kilometres) from the mainland.
Elwartowski has claimed that his seastead is outside Thailand's territorial waters, but Thai authorities insist that it violates Article 119 and challenges Thailand's territorial rights.
"The Royal Thai Navy has full authority and duty to protect national interest and marine sovereignty in the area," according to a Navy spokesperson.
Regarding the couple's claim that they feared for their lives, Vice Admiral Sitthiporn Maskasem, commander of the Third Naval Area, said that authorities had followed the legal procedures.
"We are neither hunting them down nor threatening them," said the commander.
Forecast drought will weaken the Thai economy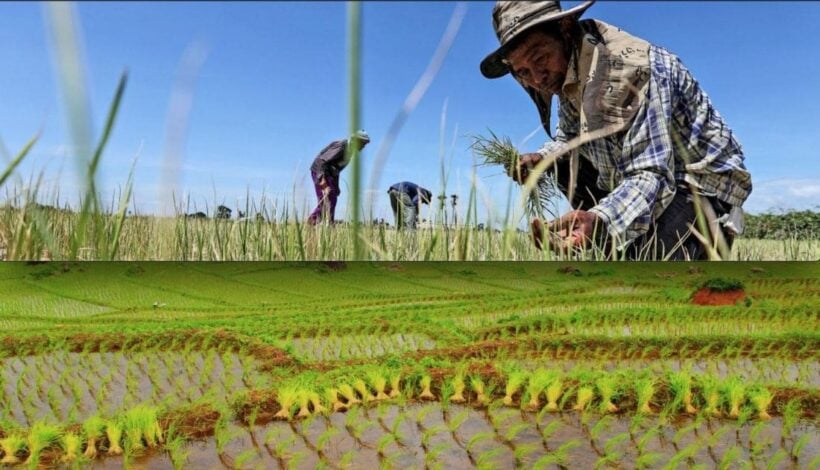 Thailand suffers calamities at both ends of the annual weather spectrum – both drought and flood. But as the demands on agriculture grow, with a growing population and the rise of tourists and development, the effects of these two extremes are becoming more apparent.
Which leads us to this year's outlook of lower rains which is exposing the poor management of the Kingdom's water resources. Greater development and growing population bases hasn't been met with more or larger water catchments.
So Thai farmers are expected to face a tough 2019 as forecasters say the drought will be more acute than usual, lowering the water levels in reservoirs in the central and northeastern provinces especially.
Int eh south, Phuket, Thailand's largest island and surrounded by water, has an acute water shortage as of Songkran and, without adequate monsoonal rain between now and November, will be facing a water crisis if it has to rely on its own island resources.
The Director General of Department of Agricultural Extension Samran Saraban says the drought this year is exacerbated by El-Nino weather cycle which causes temperature to rise 1-2 degrees higher than normal and cause the water levels in major reservoirs to drop to worrisome level. Higher temperatures mean more evaporation and more usage of reserves.
The Thai PM Prayut Chan-o-cha has called for farmers not to grow off-season rice as drought is predicted to spread into northeastern and eastern regions. That there will likely be a new administration coping with political instability will not help leaders focus on the country's looming water shortage.
The long dry season will lower certain farm outputs, pushing up their prices. However, an overall farm income is set to decline because the drought will leave other negative affects to farmers who are also the consumers as well. This will affect the purchasing power of farm households, which account for one-third of Thais.
Etc, etc, etc.
Economists estimated the damage from the drought on the economy this year could be high. Kasikorn Research Center estimate the drought could cost at least 15.3 billion baht. Whilst Anusorn Tamajai, Dean of Economics Faculty, Rangsit University, estimates the drought to cost even more – 20-30 billion baht -because it would affect the outputs of off-season rice, sugarcane and tapioca.
"It will dampen the purchasing power of farmers in the second quarter."
Siam Commercial Bank's Economic Intelligence chief Yanyong Thaicharoen said that the lackluster farm income can slash the growth rate of domestic consumption this year to 3.5% versus 4.6% growth last year, in addition to other factors, namely, high household debt and slower demand for durable goods.
Spending power from farmers, according to SCB, is crucial to sustain the growth of the economy. However, the grassroots economy is bracing for negative outlook this year.
There will be intense pressure on this season's management of Thailand's valuable water resources, through the remaining hot season and as the catchments gather water during the monsoon.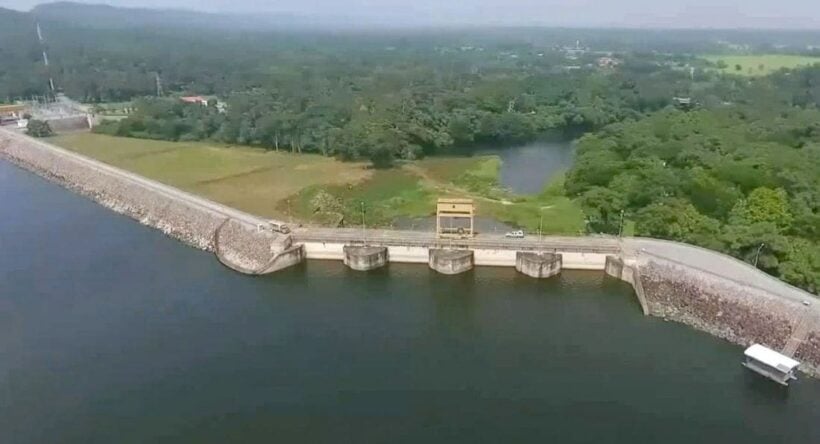 SOURCES: Thai PBS | The Thaiger | Wikipedia
Patong's trash hero rewarded for collecting garbage in filthy canal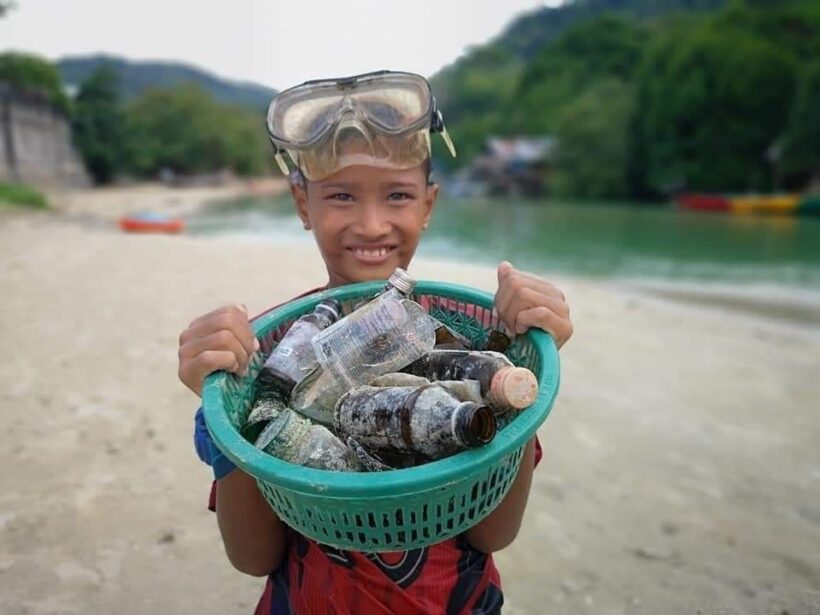 PHOTOS: Patong Police / Theeraphong Penmit / Newshawk Phuket
A Phuket boy has been rewarded after setting an excellent example for the rest of the Patong community.
8 year old Kosin Ta-ngam, who is studying at Sai Nam Yen School in Patong in Pratom Suksa Three, has been collecting garbage in the filthy Pak Bang Canal and along Patong Beach since the beginning of this year.
He lives with his grandmother and other relatives. His grandmother has been looking after Kosin since he was 10 months old.
A certificate, scholarship and life vest have been awarded to Kosin by the Patong Police Chief Col Anothai Jindamanee for displaying excellent citizen for the community as a youth volunteer and being an active part of keeping the city clean.
The Pak Bang Canal, running through the back of Patong into Patong Bay, has been a dark, dirty mess for decades. Many promises have been made to clean it up but it remains a disgraceful waterway flowing through Phuket's main tourist town.
The tiny eight year old seems to be able to achieve a lot more than the local municipality with all their money and machinery.
Kosin, you are the Thaiger hero for today and we salute you!