PINS opts for white knight solution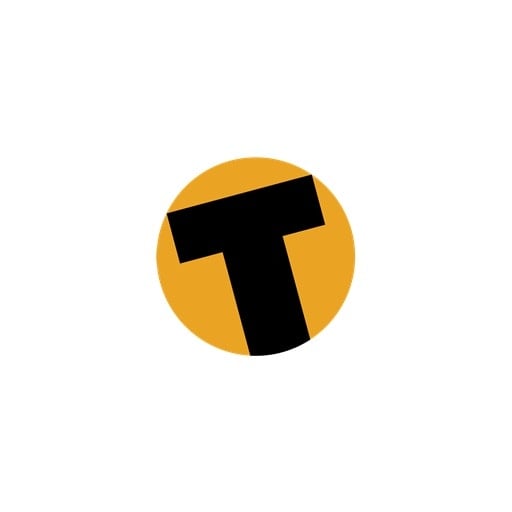 PHUKET: The Board of Directors of the Phuket International School (PINS) has decided to invite US-based Quality Schools International (QSI) to assume operation of the cash-strapped school. Although the decision was up to the directors, parents were asked for their opinions on five options. These were: – To affiliate with QSI; – To remain independent but raise fees to a realistic level; – To sell the school to a Thai buyer; – To offer a special share subscription, allowing the school to continue to operate at a deficit, and giving it time to recruit more local Thai students; – To close the school in June. Of the 70% of parents who voted, 62% voted for the QSI option, while a further 23% voted for QSI as their second choice. PINS' Board of Directors has already invited QSI to assume responsibility for the school and, according to Ronald Brown, the school's Director, QSI will give PINS an answer before May 9. Once a positive response is received, a non-profit foundation will be established. PINS will close on June 30, and QSI of Phuket will open on July 1. Not everyone is happy with the idea. In particular, some parents have expressed concern over the much higher QSI fees. To counter these worries, Mr Brown explained, QSI will exempt parents of students already enrolled at PINS from paying the registration fee. In addition, financial aid in the form of QSI Scholarships will be provided for those families who can demonstrate beyond doubt that they cannot afford the full fees.


Read more headlines, reports & breaking news in Phuket. Or catch up on your Thailand news.
Fourteen kilograms of marijuana seized in pre-Songkran drug crackdowns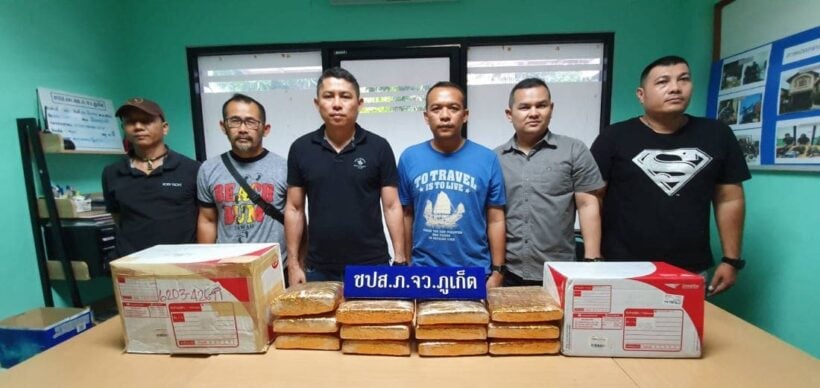 Phuket police have sized a total of 14 kilograms of marijuana in three separate cases, including intercepting parcel post yesterday. It's all part of the annual pre-Songkran drugs crackdown.
Phuket Provincial Police have seized a parcel box sent via Thai Post in Rawai where they found 12 kilograms of marijuana. Police are now tracking down the sender.
In the second case police have arrested 46 years old Kamon 'Noom' Teeratrakunchai in Wichit. Police seized one kilogram of marijuana inside a Kerry Express parcel box. The suspect has been charged with illegal possession of a Category 5 Drug.
And in the third case Patong police arrested a suspect near a market on Bangla Road in Patong. Police seized one kilogram of marijuana during that arrest. That suspect has also been charged with illegal possession of a Category 5 Drug.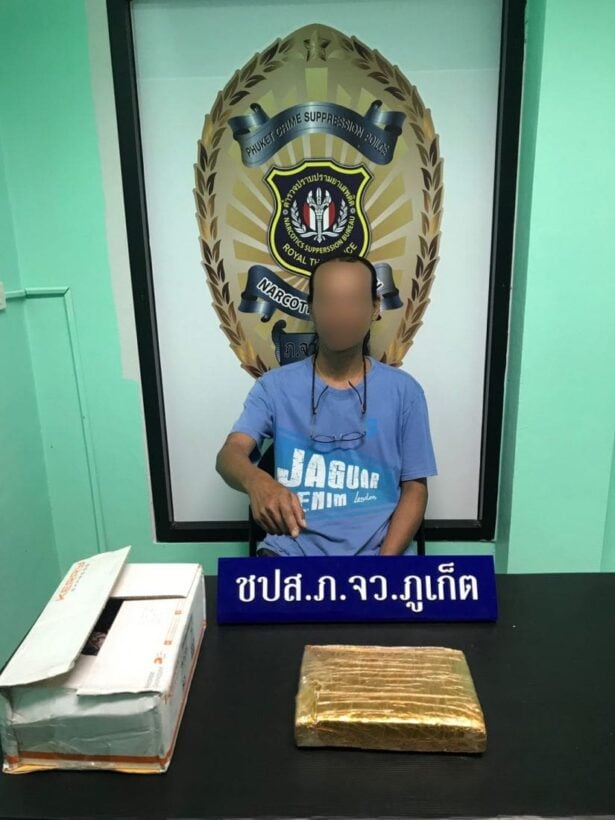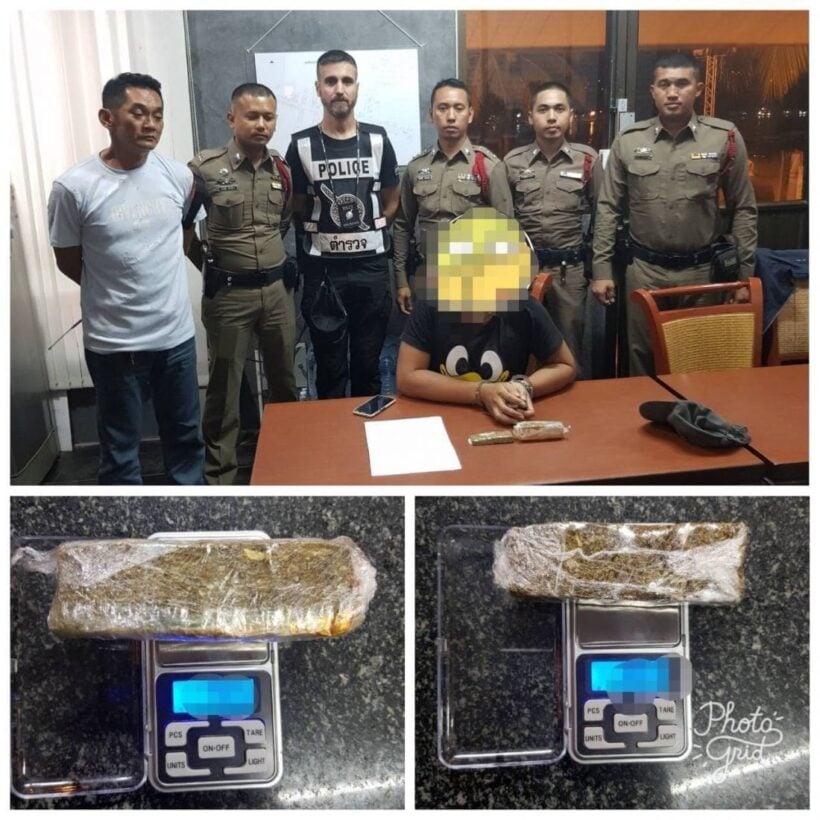 Emergency crews participate in fire drill at Phuket airport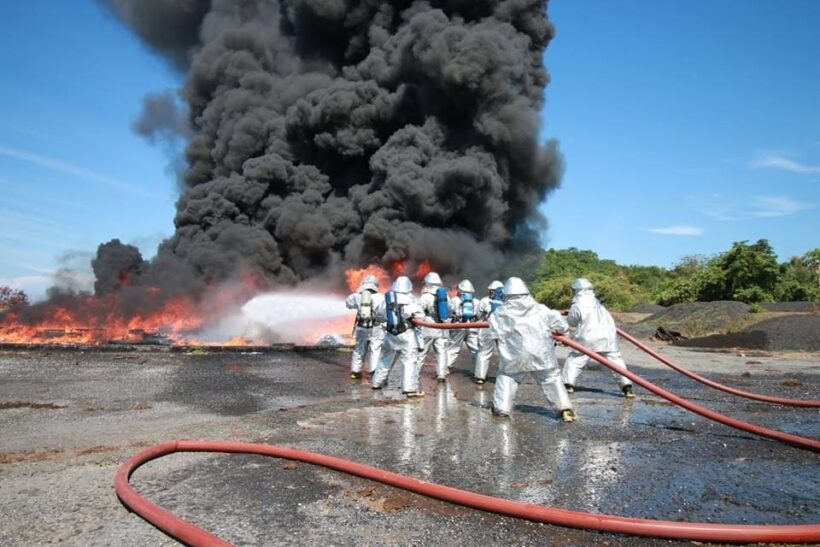 PHOTOS: The Phuket International Airport
Phuket International Airport emergency crews battled fake fires near the main runway today.
Firefighters and rescue workers were deployed on the tarmac as part of regular drills aimed at improving response times and emergency response efficiency. This was the first such drill at the airport this year.
Observing officials reported that the emergency crews were timely and effective in their response during the exercise. The drills follow a standard of the National Fire Protection Association (NFPA) and are carried out periodically to check on preparedness for various emergencies.
No flights were reportedly affected by the drill.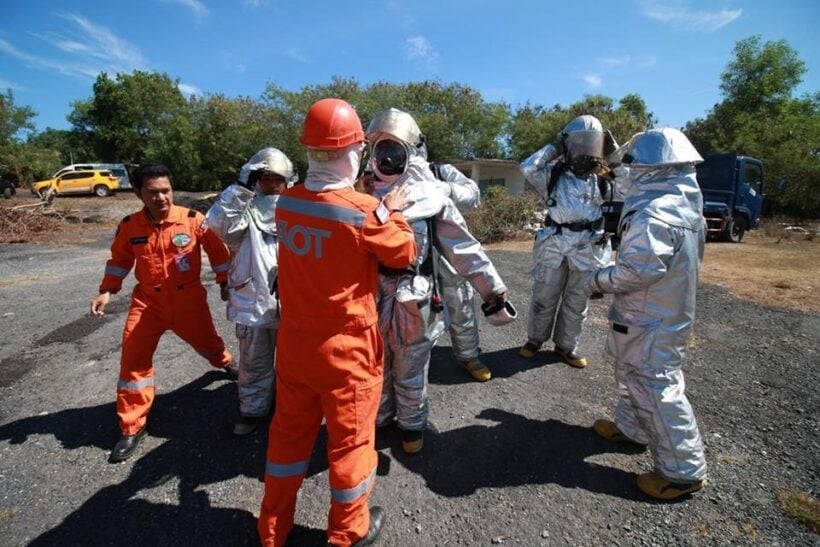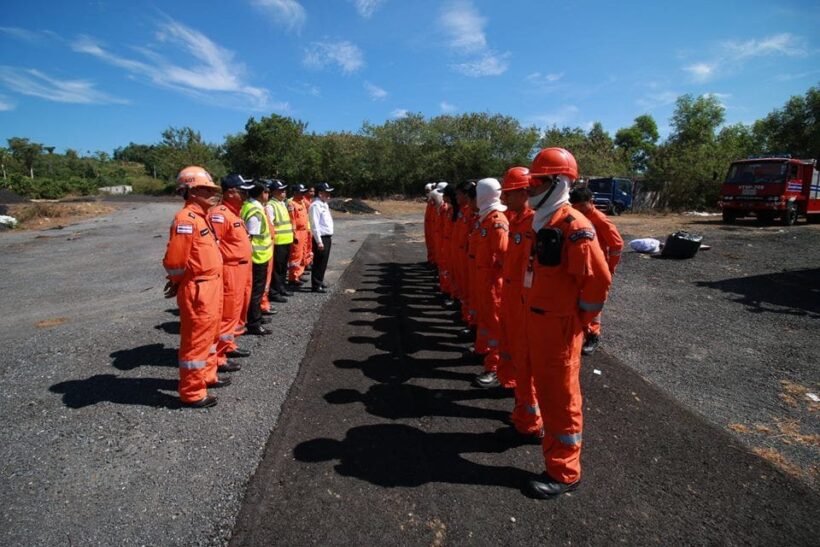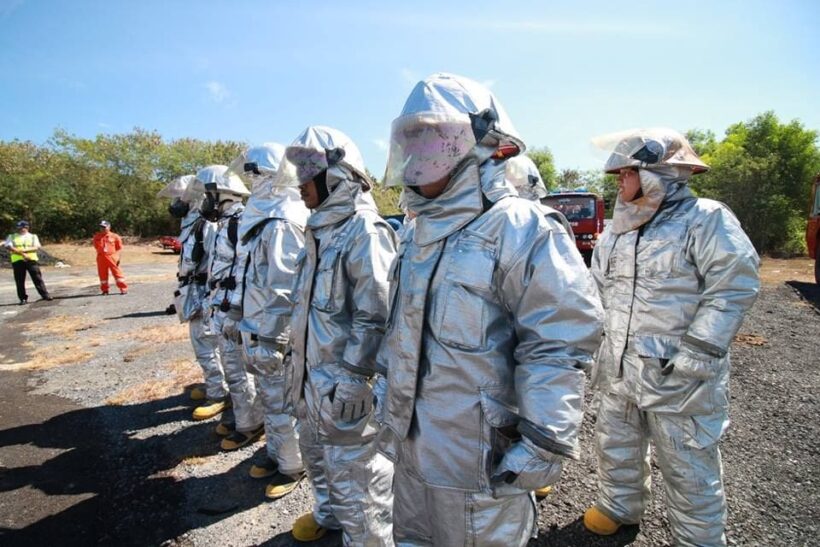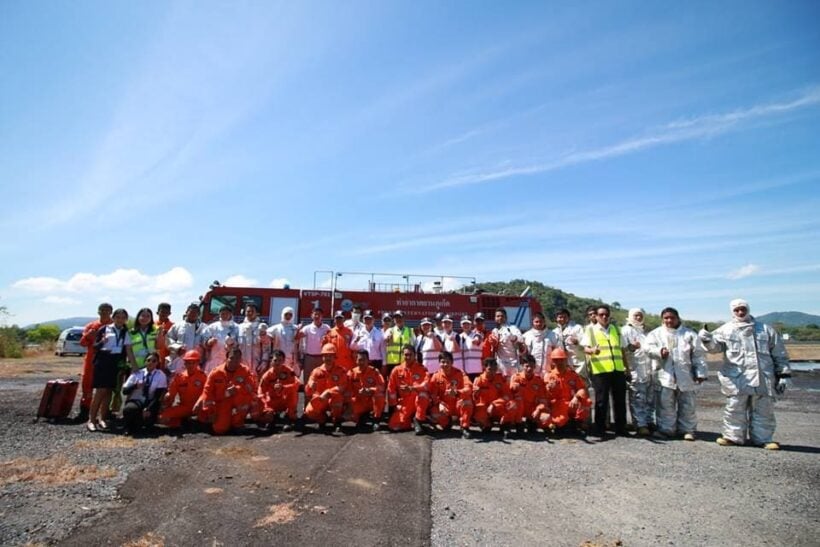 Power outage in parts of Chalong tomorrow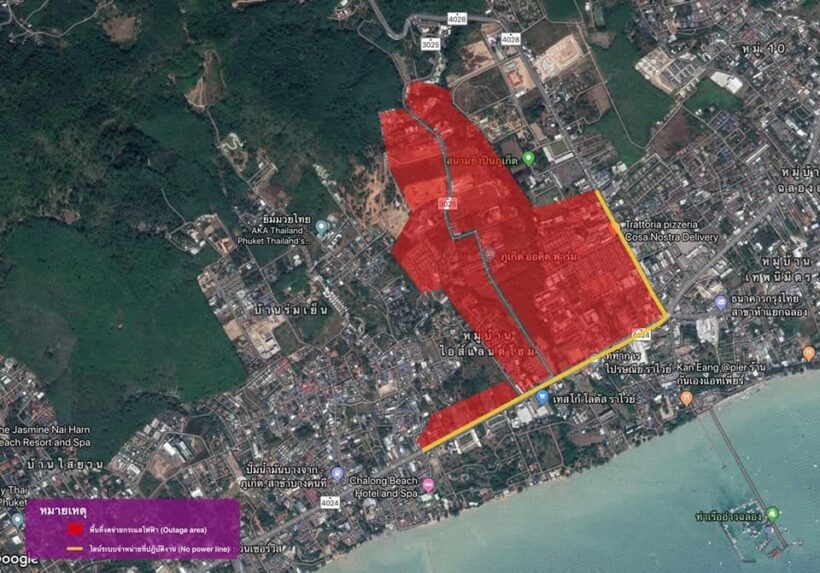 PHOTO: PEA
Residents of Chalong should be aware that there is a scheduled power outage from 9am to 4.30pm tomorrow (Tuesday) as the Provincial Electricity Authority (PEA) continues its work on high power voltage systems in the area.
The blackouts will affect the areas from the Shell petrol station on Patak Road to Bayshore law office opposite Chalong Beach Hotel on Wiset Road.
As always, the PEA apologises for the inconvenience.
For more information contact the Operations and Maintenance Department of the Provincial Electricity Authority on 07 652 1099 (24 hr)