Overstay 12 still in jail, face deportation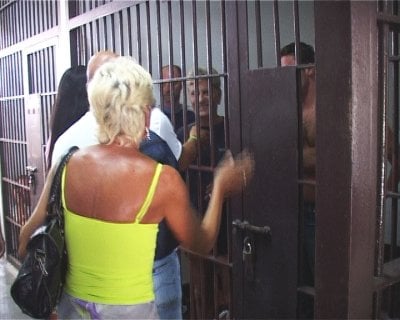 RANONG: A group of 12 foreign tourists arrested for overstaying their visas have spent their second night sleeping on the floor of a jail cell at Ranong Police Station.

Ranong Immigration Police, who have announced that they will deport the group, say they are only following "standard procedures" and will send the 12 to an Immigration detention center in Bangkok "soon".

The group were arrested by a team of six Highway and Tourist Police officers at about 11 on Wednesday while on their way to Ranong and Burma for a "visa run" in the well-known "Big Bus".

The bus was in Kapoe District, just 40 kilometers from the Ranong Immigration office, when it was stopped and the 12 were separated from the other passengers on board and placed in custody.

The most that any of the 12 had overstayed was six days.

Speaking from his prison cell, one of the detainees, a 31-year-old Australian man on his second trip to Thailand, told the Gazette:

"I can't believe what has happened. The want to send us to the Bangkok Detention Center, from where they will deport us to our home countries – all because of a one-day overstay [in my case].

It was our second night sleeping on the dirty floor, with mosquitoes. I am black and brown from dirt."

Some members of the group had contacted their embassies, he said, but been told, "Sorry. You are being deported – there is nothing we can do, it's all part of 'due process'."

He said the group members had thought they would be released after paying 1,000-baht fines at Ranong Court yesterday. But they had been misled.

"The public prosecutor told us that if we just admitted to the Court what we did and paid a 1,000-baht fine, they would let us go to Immigration and we could complete our visa trip. We paid, but when we got to Immigration they fingerprinted us and said, 'You're being deported – immediately'.

Jutarat Payonchart, an employee of Phenpat Co Ltd, which runs the visa run service, told the Gazette from the Ranong courthouse yesterday afternoon that the police had overreacted in incarcerating the visa runners.

"Why did they have to keep them overnight in a cell? These aren't illegal aliens trying to hide out in the country," she said, adding that most had overstayed by just one or two days.

Speaking from his prison cell, the Australian told the Gazette, "We sent money for the tsunami problem. We like the Thai people and want to visit – and then we got s**t on.

"We are part of one of their tours, where everyone makes money. We spend money in Phuket, we want to stay here. It's good for the economy, good for everyone. And now we are just being s**t on.

"We've been treated like animals, sleeping on the ground. I've never been locked up before in all my life. It's absolutely disgusting. You cannot trust the Tourist Police anymore. They are supposed to be on our side, helping us. But now they have gone against us and made a big problem for us.

"This is absolute crap, of course. They must have another agenda. Only they know what it is; I can only speculate. This is completely wrong. I have spoken to other tourist police and they say, 'This is unbelievable.' There are a few bad apples involved and they have created major, major problems.

"I've lost flights, lost my money … it's ridiculous," he said, adding that he did not want to give his name "at this stage" as it might jeopardize any remaining chance of regaining his freedom and avoiding deportation.

Those chances appear slim, however.

Pol Capt Weerachai Phugkesorn of the Ranong Immigration Office told the Gazette that all 12 foreigners were arrested because they had overstayed their visas.

Among those facing deportation were English, Korean, German, Vietnamese, French, Italian and Swedish nationals, none of whom had overstayed by more than six days, he admitted.

He stressed that the arrest, confinement and deportation of the tourists did not reflect a change in Ranong Immigration's long-standing and relaxed policy when it comes to overstays.

"It's true that if people arrive at our office and have overstayed their visas we just fine them 200 baht per day of overstay. But it was [another police division] that arrested them, not us. If they hadn't been arrested, we would have just fined them as usual.

"The case went to court, where the judge rendered a decision. They were sent to us by the police and we are just following the provisions of the Immigration Act by transferring them to Bangkok for deportation," Capt Weerachai said.

Siripakorn Cheawsamoot, Assistant Director of TATs Region 4 Office in Phuket, said he believed the arrests would have no impact on tourism as long they were legal.

Foreign tourists would be more confident of their safety if they knew the police were carrying out their duties strictly according to the law, he added.
Keep in contact with The Thaiger by following our
Facebook page
.
Never miss out on future posts by
following The Thaiger
.
Phuket police arrest 6 after finding large amounts of methamphetamine in raid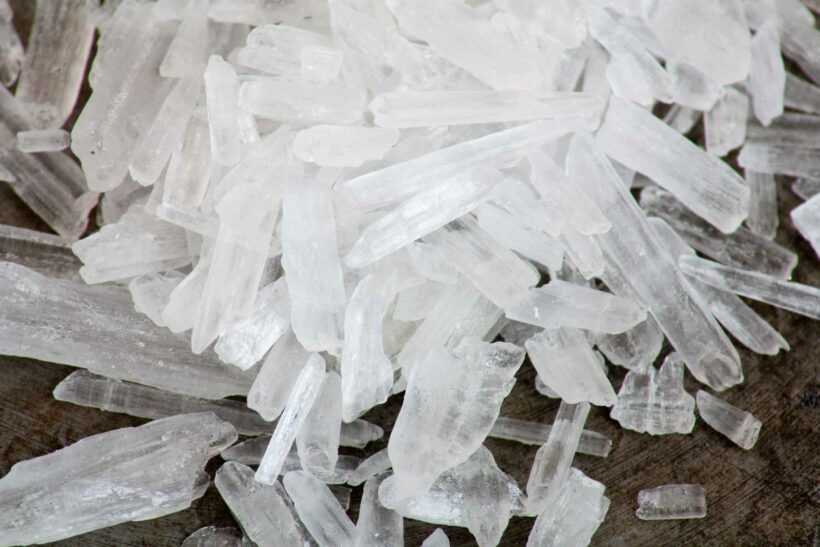 Phuket Provincial Police have arrested 6 people after finding large amounts of methamphetamine and other drugs during a raid. One suspect alone allegedly had 7.6 kilograms of crystal meth (ya ice) and over 12,500 methamphetamine pills (ya bah). 29 year old Surasak 'Bank' Wijit and 27 year old Panida 'Mei' Saeyang were arrested at an apartment car park in Soi Lookkaew, Moo 6, Rassada, in eastern Phuket, after they were found in possession of the drugs.
Police also found 2 mobile phones and a red Honda PCX, registered in Phuket, as evidence. Both suspects have been charged with posessing a Category 1 drug with the intent to sell.
Other suspects arrested at the same time include 36 year old from Chiang Rai, 42 year old Sarawut 'An' Srichanon, from Ranong and 31 year old Pornthep 'Iew' Thepchampa, who were charged with the same crimes in Chalong after police found more drugs in their possession. 33 year old Kamon 'Kung' Sae-ngow, was arrested as well after police found kratom juice and leaves at a house in Rassada. He was taken to Phuket City Police station and was charged with a Category 5 drug possession.
SOURCE:The Phuket News
Keep in contact with The Thaiger by following our
Facebook page
.
Never miss out on future posts by
following The Thaiger
.
Phuket Muay Thai fighter is the first Thai national to compete in UFC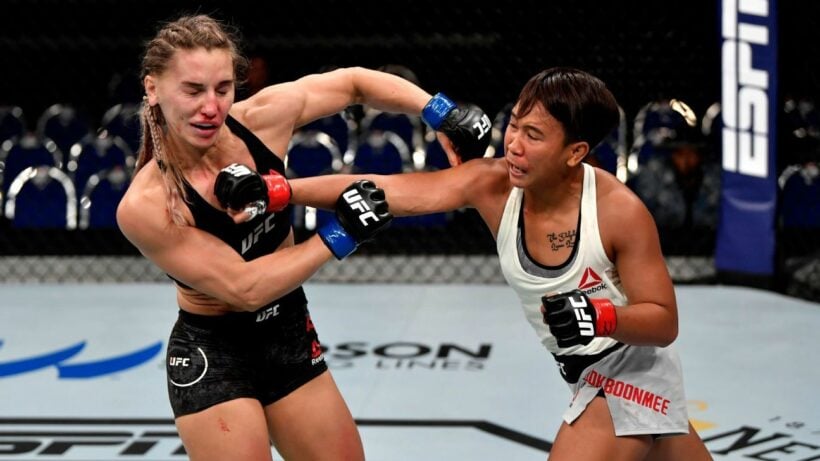 The upcoming Ultimate Fighting Championship Fight Night event in Abu Dhabi will feature Thailand's only national marking her third fight with the UFC, the world's largest mixed martial arts competition. 24 year old Loma Lookboonme, from Burirram in northeastern Thailand, will fight in the event on October 3, 2020.
Loma is a Muay Thai fighter who has adapted her MMA skills to fight in the UFC where she currently trains at the Tiger Muay Thai gym in Phuket. Loma qualified for the national team at the age of 19 and has fought in over 12 nations worldwide. She currently trains 6 days a week starting daily at 6:30am with a 3 kilometre run. In the UFC, she will be competing against China's Angela Lee who is the undisputed champion of the 52 kilogram fist weight category.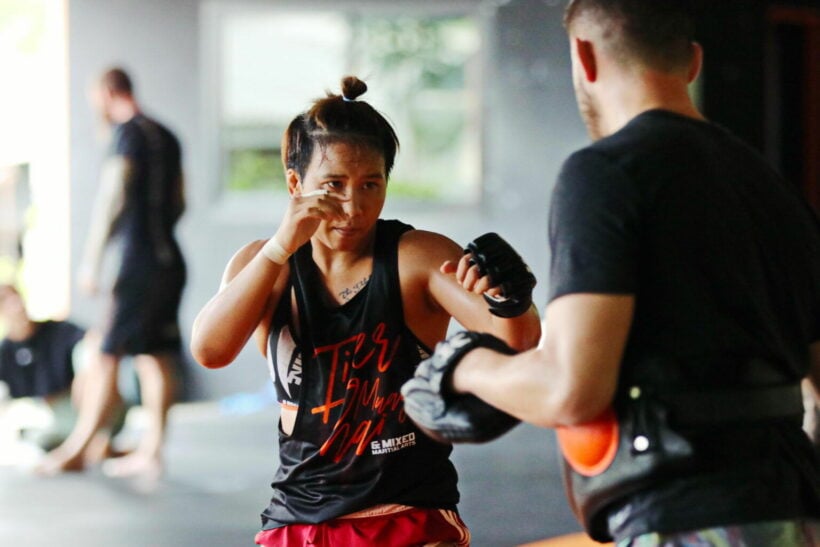 Loma's parents are former Muay Thai fighters and her 2 sisters currently compete as well. She reportedly started training at 8 years old after being inspired by her father, whom she describes as her "hero."
Like most Thais in such fighting sports, Muay Thai offers a way to rise out of poverty-and fighting for the UFC can be financially lucrative. But Loma says her only Thai sponsor is the gym where she trains, with the rest of her sponsors being from foreign brands. She says she is trying to get more Thai sponsors but feels that maybe she needs to win the UFC first before Thai brands notice her.
Loma lost her last fight and says her new opponent gives her nothing to lose. She says her goal is to get into the Top 10, but is not sure when it will happen. Loma says for now, it would be good to fight against someone in the Top 10 to help her prepare for her future.
FULL INTERVIEW: Thisrupt.co
Keep in contact with The Thaiger by following our
Facebook page
.
Never miss out on future posts by
following The Thaiger
.
Phuket airport ready for tourists after finishing Covid screening labs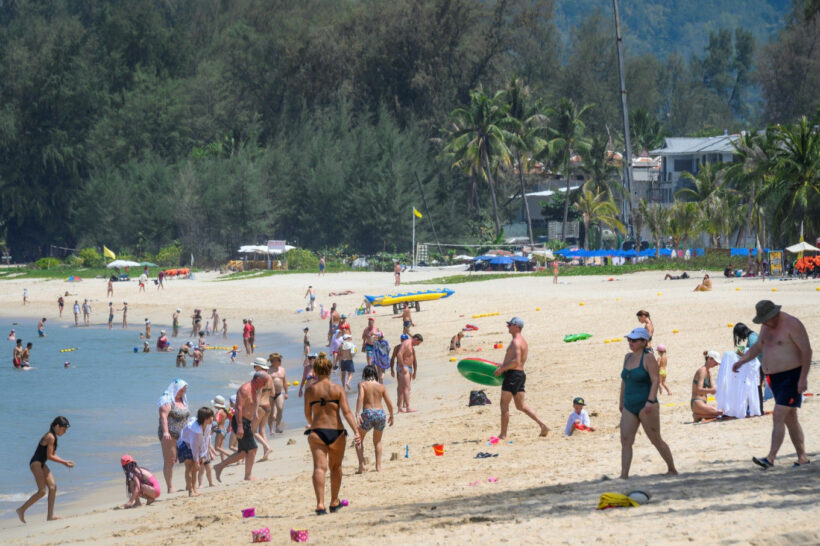 Phuket Airport is officially ready for tourists as authorities say they have finished installing Covid screening labs in an effort to welcome international travellers. The 5T Model for Covid-19 is being used at the airport with the goal of screening large groups of people in a quick and efficient manner. The Phuket health chief says the 5T's stand for Target, Testing, Treating, Trusting and Tracing.
Phuket has one large airport at the north end of the island but is separated into two separate terminals – a domestic terminal (the original airport terminal), and a new international terminal opened in 2016.
The target category refers to the target groups of tourists while the tracing stands for software that will be used to monitor their movements. The testing category refers to Covid tests that will be implemented to travellers upon arrival along with the treatment and trust categories signifying the readiness of resources for medical treatment and confident communications between all parties respectively.
The Covid-19 lab container module has been set up at Phuket airport's Terminal X (the terminal opened for charter flights opened in 2014) and will be tested tomorrow with its operation to start on September 30. As large groups of tourists could arrive (later in the year, the lab is reportedly capable of testing 96 people at a time with test results becoming available in 6 hours. What the airport would do withe tested passengers whilst waiting for 6 hours, has not been detailed at this stage.
Such a readiness plan to welcome foreign tourists originally singled out Phuket due to its popularity with travellers, and as a so-called guinea pig model to test in a controlled environment (Phuket is an island joined to the Thai mainland by a single 300 metre road bridge). Once dubbed the "Phuket Model", authorities have proposed to rename the plan to "Special Tourist Visa" due to the confusion and opposition it reportedly caused. The scheme is reportedly now being proposed for all areas of Thailand but only allowing foreigners from specific countries.
SOURCE: Pattaya Mail
Keep in contact with The Thaiger by following our
Facebook page
.
Never miss out on future posts by
following The Thaiger
.