Opinion: Jessie Vard Fighting for fairy-tale ending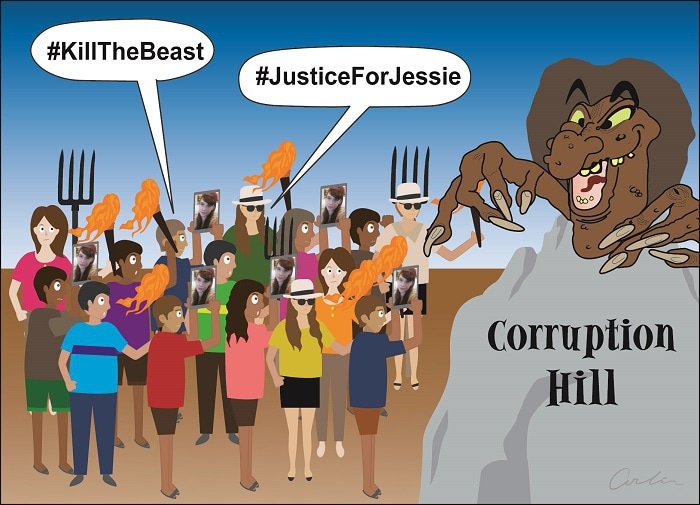 PHUKET: Reaction on social media to pleas for justice from Jessie Vard through a series of recent Facebook videos that went viral, should serve as an interesting case in observing the extent to which social media can impact the Thai criminal justice system.
It goes without saying that there are two sides to every story and that what is known about the Vard case thus far currently comprises only previous allegations made by Jessie's father Colin.
The family's saga, as initially revealed by British investigative journalist Andrew Drummond in 2011, reads much like the plot of a medieval fairy tale set here, in new millennium Thailand.
It will be interesting to follow the twists and turns of the case and see if the family gets the fairy-tale ending they seek: the return of their assets, as well as punishment of those responsible for allegedly defrauding them.
Plot devices include a wicked stepmother, who allegedly forced Jessie and her half-brother – her own son by birth – down into a dark, centipede-infested well, holding them captive there for several days before their discovery and release.
While police were eventually able to track down and arrest Jessie's stepmother, who is now in prison, the uneducated former bar girl has been described by Mr Vard as "a pawn" in a larger mafia racket involving lawyers, police and state officials colluding to cheat or defraud wealthy foreign men married to Thai women.
Efforts thus far by Mr Vard to use the criminal justice system to win back his assets over the past five years backfired in the worst possible way, with officials openly warning him that his life, as well as those of his children, were at serious risk.
The family was forced to live on the run, changing locations frequently to stay a step ahead of would-be assassins, according to the allegations reported by Mr Drummond, who incidentally decided in January to leave Thailand after 25 years of investigative journalism, citing safety concerns for himself and his family.
Jessie's videos have rekindled interest in the family's plight, putting an endearing human face on the issue and resulting in the National Council for Peace and Order to call on Mr Vard to file a complaint through the Damrongtham Center so that an independent investigation could be launched.
The Vards seem to be in a position where they have little left to lose; drawing as much publicity to the case as possible may be the best strategy left to protect them, much like the approach used by former massage parlor tycoon turned graft buster Chuwit Kamolwisit just over a decade ago.
It will be interesting to see whether Jessie's videos can help sustain sufficient public interest in the case to help force such an investigation and, if so, what the ultimate results of the probe might be.

Chinese tourists still number one visitors to Phuket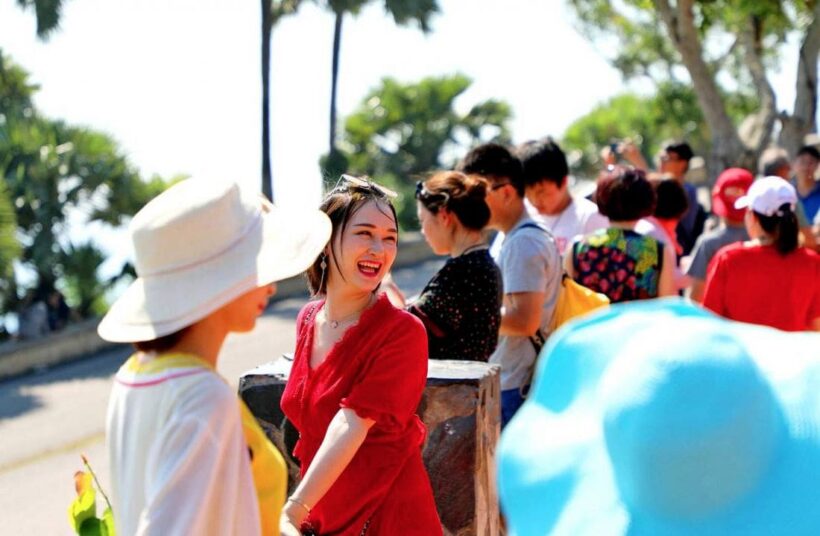 The Deputy Director of the Phuket Tourism Authority of Thailand, Montri Manator, says, "Numbers of Chinese tourists visiting Phuket in tour groups have been continuing to decrease after the Phoenix sinking on July 5 this year."
"On the other hand, Chinese tourists who are visiting Phuket by themselves, called FIT groups (Free and Independent Travellers), has not decreased. They are continuing to visit Phuket in high numbers.
"These are Chinese tourists who book their own holidays, decide which hotel to stay at, where to eat and where to visit.
"They are the second generation of Chinese tourists and are high spenders.
"Last month there are more than 120,000 Chinese tourists, which is still the number one foreign group of tourists who are visiting Phuket."
"But we have continued to encourage Chinese tourists to visiting this island. From January to October, the number of hotel check-in is still around 71 percent occupancy. There have been 10.184 million tourists, including 1.55 million Thais and the other 8.624 million foreigners.
"These tourists have generated 299,483.49 million baht income for the island."
Phuket Tourist Police asks night clubs to take care of foreign female customers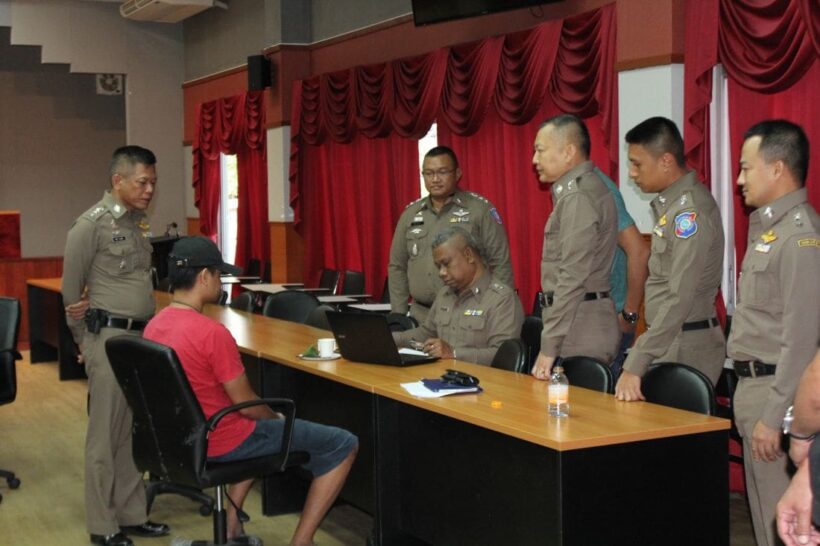 Tourist Police are asking Phuket night club operators to be responsible and look after female tourist customers.
This follows Phuket police arresting a man who sexually assaulted a British female tourist at Nai Harn last week.
Read more about the assault and arrest HERE.
The suspect, 40 year old Amnart 'Mai' Attajan, is now in custody for sexually assaulting the woman by taking advantage of her, whilst she was "unable to resist" (due to intoxication).
"This offence shall be punished with imprisonment of 4-20 years and a fine of 80,000-400,000 baht."
The Tourist Police Division 3 Chief Col Tongchai Wilaiprom is asking night club operators to look after female foreign customers, "especially if they get drunk and cannot take care of themselves".
"If there is Thai man coming to talk with them, please contact the Phuket Tourist Police or local police to take care of them. "
"Sometimes female foreign tourists talk and being acquainted in a night club with Thai men. That doesn't automatically mean that they are allowed to sexually assault them. This kind of incident has damaged Phuket's tourism image."

Marine activity banned around the charred remnants of yacht off Patong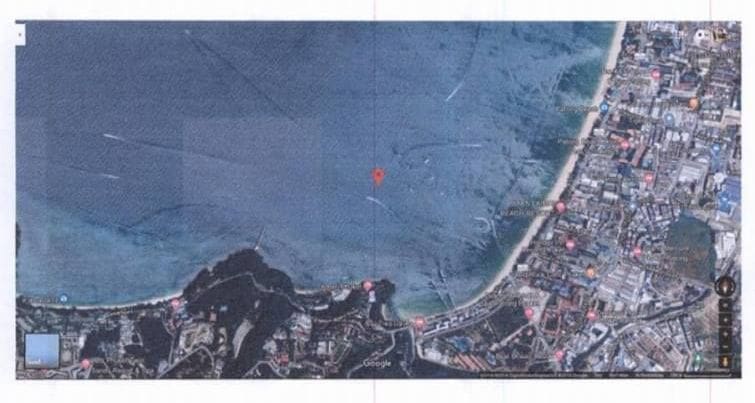 The Phuket Marine office has banned marine vessels from going near the area where the 'Soraya' was destroyed on Wednesday evening.
The announcement states…
"The 'Soraya' caught fire on Wednesday night 400 metres off Patong Beach. Some parts of the yacht are still on the water surface and some parts under water.
"For the best chances of navigation and to prevent any marine accidents, all marine vessels are being banned inside a 200 metres radius from the area of the incident, day and night.
A fire destroyed the luxury catamaran yacht moored off Patong Beach on Wednesday. The Australian owner called for help before escaping from the fire as it engulfed the vessel.
Read more about the incident and the Australian's escape from boat HERE.