Officers befuddled by seaplanes in Patong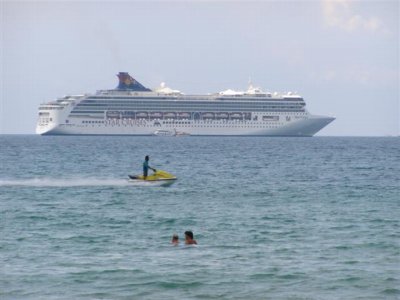 PHUKET CITY: Destination Air seaplanes landing and taking off near the Amari Coral Beach Resort have left government officers in a spin about what to do with complaints about noise, safety and even fuel left floating in the planes' wakes.

At a meeting at Phuket Provincial Hall yesterday, Kathu District Chief Khantee Silapa said, "For nearly three months I have received complaints from hotels, restaurants, local people and tourists on Patong Beach about seaplanes landing on Patong Bay near the Amari Coral Beach Resort.

"I filed the complaints with the Governor's Office for consideration, which led to our initial meeting to discuss the matter on December 21."

However, Phuket Vice-Governor Smith Palawatvichai said, "Seaplanes of Destination Air Co Ltd have permission from the Department of Civil Aviation [DCA] and Phuket International Airport [PIA] to land at predetermined points from November 11, 2007 to January 17, 2008, under nine conditions."

The permit has been continued, he added.

"The sixth condition stipulates that the seaplanes cannot fly over communities or in no-fly zones, but I think they also have to avoid areas such as Patong Beach," he said.

Sumalee Sumpao, from PIA, presented the CAA's permission for Destination Air's Cessna 208 and 206 amphibian aircraft to fly between Phuket International Airport and 31 landing points in Phuket, Phang Nga, Trang, Krabi and Ranong.

In Phuket, Destination Air has permission to land at Koh Racha Yai, Koh Racha Noi, Yacht Haven, Chalong Bay, Patong Beach, Cape Panwa, Koh Naka Noi and the north and south ends of Bang Tao Bay.

However, the permit does not specify the exact locations of the 31 take-off and landing points.

"This case is new for Phuket. We cannot just ignore complaints, nor can we ban the seaplanes from flying because they have permission," V/Gov Smith said.

Phuket Provincial Police Commander Maj Gen Decha Budnampetch pointed out deficiencies in administrative jurisdiction on the matter.

"We have to set rules. We have received complaints, but the seaplanes are allowed to fly in Phuket, so I cannot charge anyone.

"I worry that if there were an accident between a seaplane and a boat, diver or swimmer, I wouldn't know under which acts I could charge people."

"The seaplanes have permission to land and take-off, but the local administrative organization has no idea about granting permission to land," he added.

Pat James, Managing Director of Destination Air Co Ltd, explained that before landing the pilot is required to survey the landing spot and report to air traffic control whether he is clear to land.

Also, the pilot, with permission from the nearest air traffic control, has the authority to deviate from the scheduled flight path, he added.

However, Mr James said he would instruct his pilots to land further away from the shore and any hazards such as boats, but they will still land in Patong Bay.

It was agreed that the officers at the meeting would on Saturday be taken aboard a Destination Air seaplane and be shown in person exactly where the aircraft land – at no charge.
Keep in contact with The Thaiger by following our Facebook page.
Never miss out on future posts by following The Thaiger.
Deceased Phuket expat's body stuck in hospital due to passport mix-up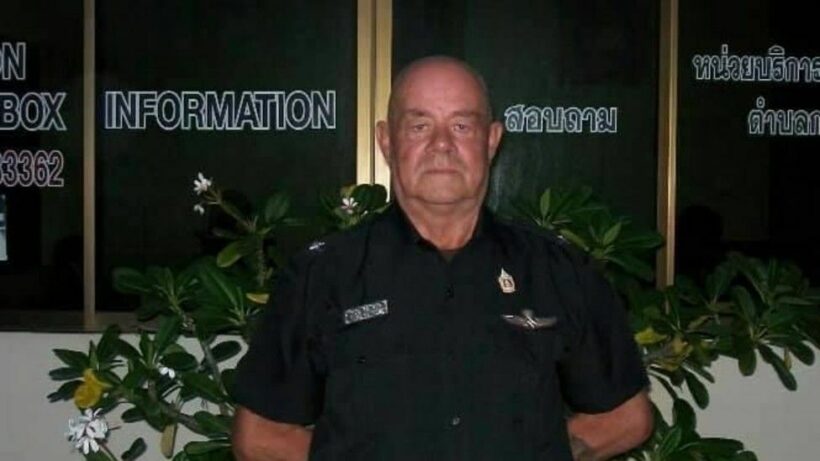 In a nightmarish scenario, a deceased Phuket expat's body is stuck in a Thai hospital as his step‐daughter claims hospital administrators won't release the body due to a passport mix‐up.
Gemma Swift, the step‐daughter of 75 year old David Donoghue, who died 2 weeks ago, says she is pleading with embassy staff in Thailand to resolve, what she says, is purely an administrative issue after Donoghue's passport number at the hospital was from that of an expired one.
Donoghue's current passport was on file with the British Embassy, but because it did not match what the hospital had, his body has remained at the hospital. Swift says it was something that could easily be corrected and the situation was "horrendous" for the family.
"The British Embassy over in Bangkok, they said that because [the number] was from his current passport, they were unable to change the letter. They have said that they won't reissue a letter with the passport number that he's got in the hospital with him."
She said her family planned to arrange a funeral for him in Thailand, then bring his ashes back to the UK. As he retired to Phuket 15 years ago, her family would then take his ashes back to Thailand, as per his wishes, to scatter them.
However, none of his family members were able to travel to Thailand to be with Donoghue in his final days, as the mandatory 14 day quarantine period upon entering Thailand, would not have allowed them to see him.
"I thought this was a basic human right to be able to give somebody a funeral and I accept that there is always going to be red tape…but please just issue a letter and let us bring him home."
She said before Covid-19, family members travelled often to Phuket to visit Donoghue, who once worked for the Thai tourist police. She says the entire ordeal has been heartbreaking as her family was unable to say goodbye.
"That on its own was heart breaking, and now to get this two weeks later, to find out we can't give him a funeral, or get his ashes back, it's just horrendous."
"It's like being on autopilot… once we know we have done everything we can, we can start the grieving process, but at the minute we can't."
A Foreign, Commonwealth and Development Office spokesperson said they are assisting Donoghue's family during the difficult time.
"Our staff are in contact with the local hospital and funeral director to help his family obtain the necessary paperwork to ensure his body is treated in line with their wishes."
If the situation isn't fixed, Donoghue's body will join a mass cremation at the hospital.
SOURCE: BBC News
Keep in contact with The Thaiger by following our Facebook page.
Never miss out on future posts by following The Thaiger.
Thailand News Today | Covid passport talks, Thai Airways heads to court | March 2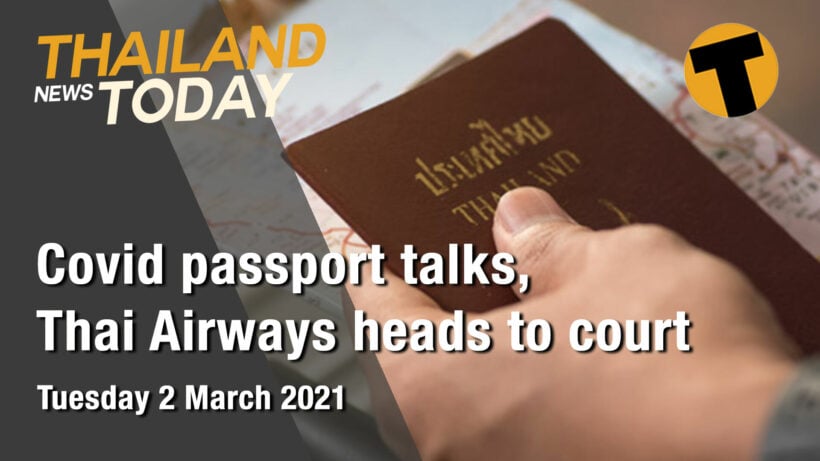 In today's Thailand News Today…. The island of Phuket has a firm plan to get its residents vaccinated leading up to an October opening for tourists, the Thai PM backs up his police over last Sunday's protest violence and Thai Airway's employee union criticises the changes to employee contracts.
But the plan must be approved by the national government by April, if the province wants to open tourism by October 1. Phuket has a resident population of around 300- 400,000 people.
Before you go rushing off to book your plane tickets we'd stress that this is another in a long list of proposals that have not come to fruition and we'd urge patience until the Government approves the plans.
Meanwhile the island has taken delivery of 4,000 doses of the Chinese Sinovac Covid-19 vaccine. Vaccinations started yesterday, with priority given to 1,500 healthcare workers and 500 "at-risk" officials exposed to Covid-19 patients.
On a broader note… Thailand's Tourism Minister says he has asked the Public Health Ministry to approve a vaccine passport scheme aimed at reviving Thailand's devastated tourism sector. According to the Minister, the government is looking to the World Health Organisation to issue a statement on vaccine passports before it makes a final decision on the matter.
The Thai PM, Prayut Chan-o-cha has defended police action against protesters taking part in Sunday's anti-government rally in Bangkok. Officers from the Metropolitan Police Bureau used tear gas, a water cannon and rubber bullets in an effort to drive protesters back from the PM's residence. The PM insists the actions were in line with international standards. He says that police did not violate the protesters' rights.
Thai researchers are claiming that horseshoe bats are not responsible for transmitting the Covid virus to humans. A researcher with the Thai Red Cross Emerging Infectious Diseases-Health Science Centre, says that even though the bats have tested positive for a coronavirus, it is not the strain that is transmissible to humans, and it's certainly not the virus that causes Covid-19.
As Thai Airways tries to sell new contracts and conditions to its remaining workforce, the labour union of the national carrier is challenging changes to the employment contracts, where Thai Airways employees are being asked to agree to changes as part of the bigger financial rehabilitation program.
But a union representative says the new contracts are unfair because it includes fewer leave days and shorter holidays. The union has filed a complaint with the Department of Labour Protection and Welfare.
Keep in contact with The Thaiger by following our Facebook page.
Never miss out on future posts by following The Thaiger.
Police investigate reports of women's underwear stolen from Phuket homes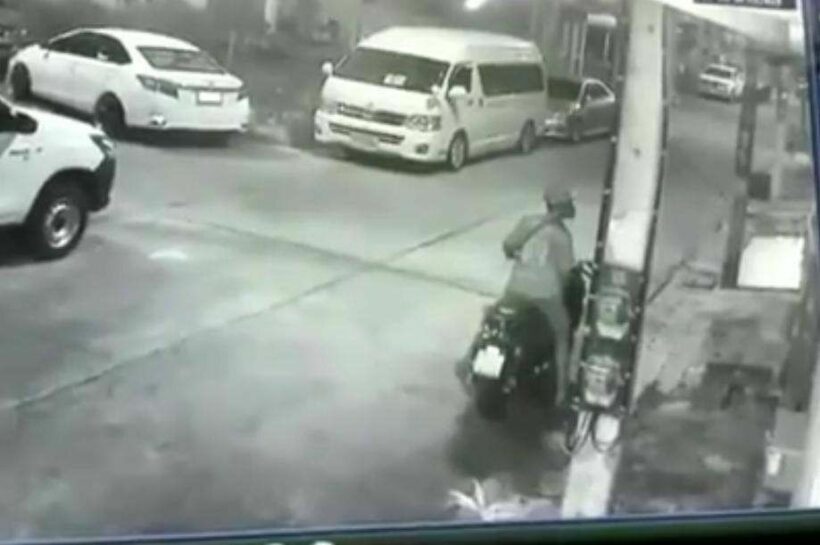 Police in Phuket are looking for a suspect who residents say has been stealing women's underwear. Surveillance camera footage from a resident's home shows a teenager driving through a neighbourhood, then stopping and stealing ladies panties that were hanging up to dry.
One resident told Phuket News that numerous residents in Thalang's Baan Lipon area have reported missing underwear.
"Recently neighbors have been reporting that many items of their underwear have been stolen. Many residents are worried about the man hovering around here trying to steal underwear."
A man told the Phuket News that his wife's underwear was stolen and he's now worried about his family's safety. Another resident says he's also concerned.
"As a resident in this area, I am worried about the safety of the local residents. Underwear has been stolen, something else could happen as well."
In a similar case back in October, a 46 year old man was arrested for allegedly breaking into homes in Ratchaburi and stealing women's underwear. Police says they seized 70 pairs of panties.
SOURCE: Phuket News
Keep in contact with The Thaiger by following our Facebook page.
Never miss out on future posts by following The Thaiger.