Phuket
Off the ball: The Broncos lose the battle against the Patriots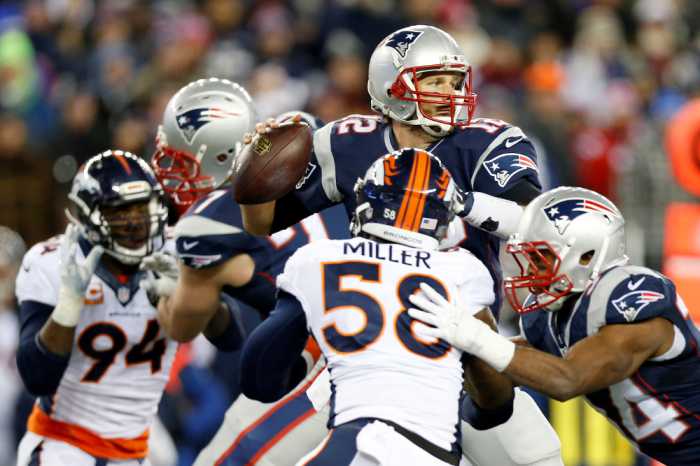 PHUKET: It may be hard to believe, but the National Football League (NFL) is more than half way through its 2013 – 2014 regular season. If one thing remains clear in this league of engineered parity, it is that the old adage "On any given Sunday, any team can beat any other team" not only remains valid for the league, but seems truer than ever.
The most highly anticipated matchup of the year so far came last weekend, when perennial AFC powerhouse the Denver Broncos (6-1) travelled to Foxborough, Massachusetts to take on the New England Patriots (6-2).
The game was the 16th matchup between superstar quarterbacks Peyton Manning (Denver) and Tom Brady (NE), as well as the first game in NFL history with both starting quarterbacks having more than 150 regular-season career wins.
Denver went into the game three-point favorites according to Vegas oddsmakers. This made the Patriots, who went into the game with 32 consecutive regular season home wins against AFC opponents, a very rare 'home dog' [underdog at home] indeed.
But as it turned out, the Patriots dominated on both sides of the ball in what turned out to be a one-sided rout – one played under windy, cold conditions following a snowstorm. It was just the type of New England weather Brady is known to excel under – and that Manning does not.
A first-quarter interception and return deep inside Broncos territory by Patriots linebacker Rob Ninkovitch led to a TD by Julian "Minitron" Edelman to put the Pats up 13-7. The rout was on when the Patriots' defence forced a punt that Edelman returned in exciting fashion all 84 yards for the score. Then, with just seconds left in the first half, the Pats scored another TD to go into the locker up 27-7 at halftime.
At the end it was a 43-21 win for the Pats, who were counted out for dead by many pundits after a week three thrashing by the Kansas City Chiefs. The win over the Broncos, their fifth dominating performance in a row, put a sock in the mouth of all the naysayers and rose the Patriots to the very top of the weekly "NFL Power Rankings" compiled by many top NFL analysts.
Being the class act that he is, Manning tried to take as much of the blame as he could onto his own shoulders, saying he "stunk".
But what Manning passes off as "stinky" would be "stupendous" by many QB standards. He threw for 438 yards including two TD passes, making him the first QB to complete at least two TD passes in 14 consecutive games, which is a new NFL record.
Unfortunately, much of that was attained after the game was well out of hand, known as "garbage time" in NFL circles. As the saying goes, records don't win games – and the loss dropped Manning to 5-11 overall versus Brady, and just 2-7 at Gillette Stadium.
WEEK 10: As this goes to press, the Cleveland Browns had just completed a dominating upset road win against AFC North arch rivals the Cincinnati Bengals on Thursday Night Football 24-3.
All three Cleveland Browns running backs, with a combined total of 169 yards rushing, scored touchdowns. The win moved the Browns into first place (tied with the Steelers at 6-3) in the division for the first time in two decades. It must have been a tough time for fans of the struggling Bengals, whose franchise quarterback Andy Dalton had a real 'stinker', throwing three interceptions and never getting its passing or running game on track.
Describing it as a complete meltdown, NFL league analysts quickly noted that Dalton's passer rating (2.0) and completion rate (10 for 33) were the worst turned in by any NFL quarterback since 1983 and 1992, respectively.
Week 10 will see six teams (Texans, Colts, Vikings, Patriots, Chargers, Redskins) enjoy mid-season "bye" weeks, but there are still many very interesting matchups. One of them is yet another game – the third and final this year – coming from Wembley Stadium in London, where the the woeful Jacksonville Jaguars (1-8) will host the Dallas Cowboy (6-3). So bad are the Jags that there has been some speculation they might be headed to London full time as the first NFL team based outside the USA. In Stool Pigeon's humble opinion, Los Angeles might be a more grateful home base than the home of the original Big Ben.
Unfortunately for Phuket viewers, that game will kick off at 1pm Eastern Standard Time, which translates to a nice 6pm start in London, but a nightmare 1am kickoff here in Thailand.
— Somchai Huasaikul