Nationalists: Soros not welcome in Thailand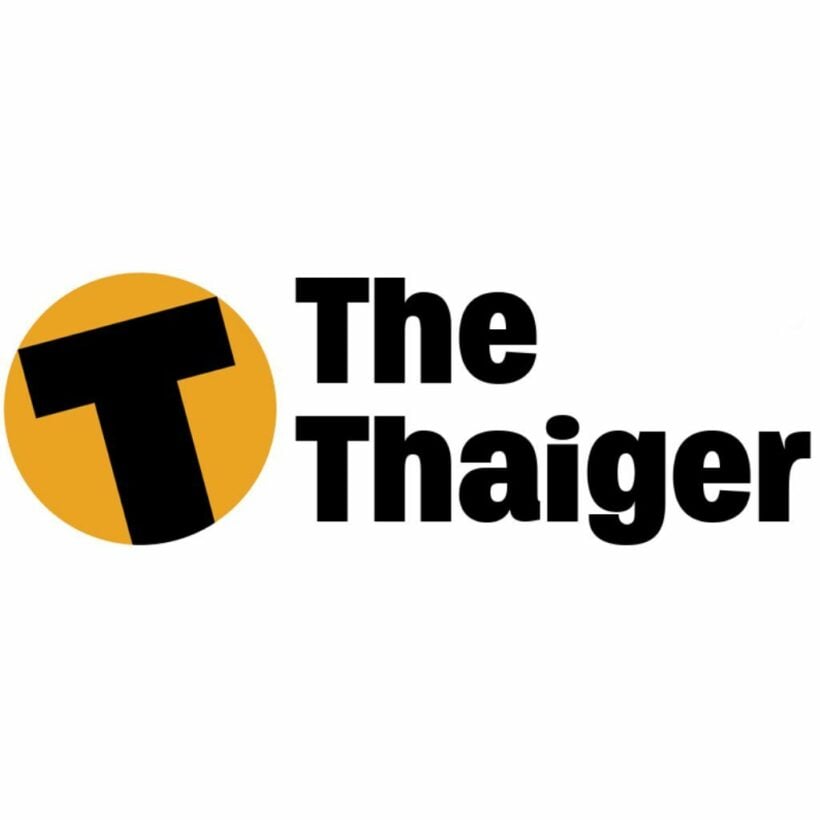 BANGKOK (AFP): Thailand will not be putting out the welcome mat for international financier George Soros when he fronts up here next week, say angry nationalists who accuse him of sabotaging the Thai economy. "Our foreign ministry should bar entry to a man who has hurt 60 million Thais, and turned Thailand into one of the United States of America," said leading businessman and campaigner Amarin Khoman. "He is a pirate who robbed our country, and we should show him we do not want him here." He vowed to bring legal action against Soros for "destroying our economy and plunging millions of Thais into a miserable plight." Soros is blamed for helping set off the 1997 Asian economic crisis by mounting attacks on regional currencies including the Thai baht and the Malaysian ringgit. Recently he has admitted to flaws in his capitalist rationale, and is expected to expand on that theme when he attends a conference here on Wednesday sponsored by his Open Society Institute. On Wednesday evening he is to address business leaders and journalists at a sell-out gala dinner which an alliance of 10 nationalist groups has promised to target. Internet message boards are bristling with threats to pelt Soros with rotten fruit and cream pies. One entry offers a 1,000 baht (24 dollars) to anyone who can bomb the visitor with faeces. Soros is arriving at a time when nationalism is running high in Thailand. The populist Thai Rak Thai (Thai Love Thai) party led by billionaire Thaksin Shinawatra successfully captured that mood to secure a victory in the January 6 national elections. One protestor, Civil Liberty chairman Veera Somkwamkid, confirmed his group would attempt to take legal action against Soros for "damaging Thailand's sovereignty." "We will inform police and we hope they will take action when he sets foot in Thailand," he told reporters.
Keep in contact with The Thaiger by following our Facebook page.
Never miss out on future posts by following The Thaiger.
Phuket eases restrictions, bars back to late-night hours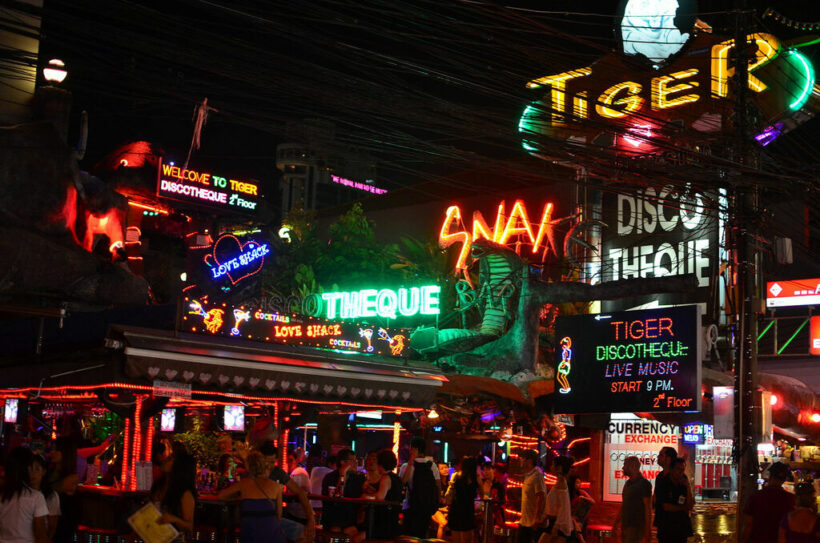 Things are getting back to normal in Phuket. The provincial government eased disease control restrictions, allowing restaurants, bars and entertainment venues to go back to their normal operating hours – no more midnight closure order – and lifting the late-night alcohol ban.
While bars can now stay open late and serve alcohol after midnight, dancing is prohibited and venues cannot serve alcohol in containers that will be shared among groups of people.
The Phuket Communicable Disease Committee agreed to ease the restrictions yesterday and an order allowing late-night hours and alcohol sales was posted today by the Phuket's Public Relations Department.
"As the Covid-19 situation in Phuket has improved that there are no more Covid-19 infections found, the committee agreed to cancel the late-night alcohol ban in order to revive the economy of Phuket."
All businesses related to gathering activities are warned to follow the Covid-19 preventive measures.
SOURCE: Phuket News
Catch up with the latest daily "Thailand News Today" here on The Thaiger.
Keep in contact with The Thaiger by following our Facebook page.
Never miss out on future posts by following The Thaiger.
2 shot dead at Phuket Bus Terminal Saturday night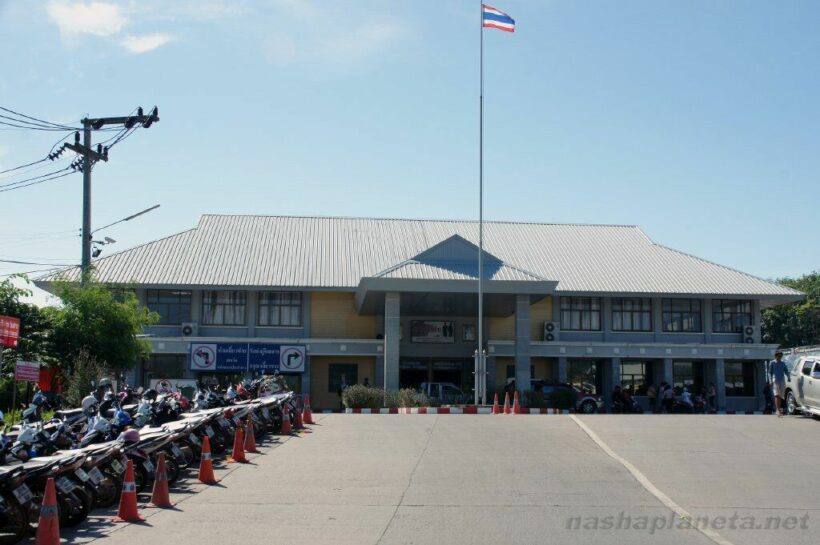 Police say 2 men were gunned down at the Phuket Bus Terminal by a colleague at the terminal along the stretch of Thepkasattri road heading into Phuket Town last night. The incident happened at about 10:15pm with the local police chief arriving along with medical staff from Vachira Hospital shortly after the incident.
60 year old Wian Iadchuthong, the alleged gunman, was waiting to surrender at the scene when police arrived. Police say Wian appeared to be drunk and told them he had a serious argument with the 2 men and decided to take their lives with the gun. Police say they found 50 year old Yod Sae Lee lying on the ground in front of a taxi service stand, badly wounded. He was given CPR before being rushed to Vachira Hospital where he was pronounced dead.
54 year old Prakob Chuthong was also found lying dead by the counter of a 24 hour car park service kiosk. Police say he had been shot 2 times, once in the left side of his head and once in his left rib cage, according to Bangkok Post.
Witnesses say before the shooting, Wian was quietly drinking alone. But after getting drunk, he walked to the counter of the car park service kiosk and allegedly fired 2 shots from a 9mm gun at point-blank range, killing Prakob instantly. Wian then ran towards Yod, who was sitting in front of the taxi service stand. Yod saw Wian coming at him with the gun and he ran away to 1 side of the terminal building, only to be intercepted by Wian who allegedly fired 5 shots. Yod was hit 1 time in the head, 2 times in the torso and 2 times in the legs. Yod was also rushed to Vachira Hospital where he later died.
An initial police investigation found that the 3 were close colleagues at the workplace, but often engaged in heated fights over motorcycle taxi and taxi services at the bus terminal.
SOURCE: Bangkok Post
Keep in contact with The Thaiger by following our Facebook page.
Never miss out on future posts by following The Thaiger.
Phuket lifts mandatory quarantine restrictions for 'high risk' arrivals. But were they ever applied?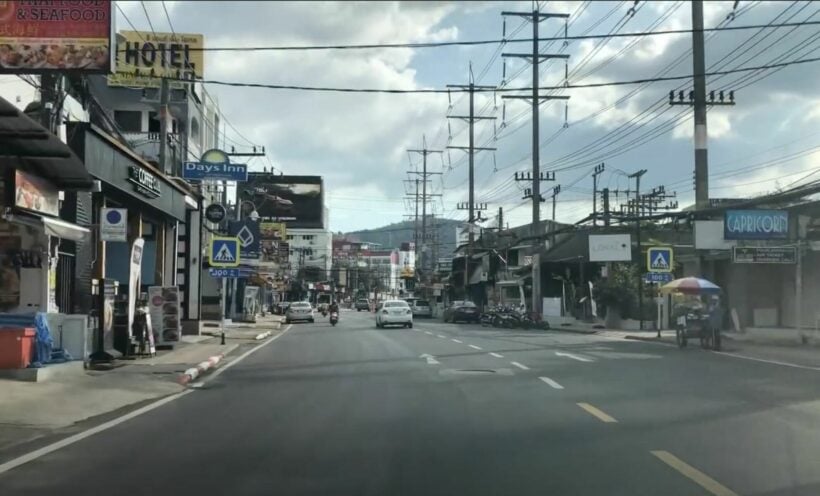 Culminating 2 weeks of mass confusion over the apparent mandatory self-quarantine for arrivals to Phuket from Bangkok and other high risk provinces, Phuket's provincial communicable disease committee has agreed to lift the mandatory 14 day quarantine "to help boost the local economy hit by the Covid-19 pandemic".
But for the vast majority of arrivals from Bangkok (DMK and BKK) to Phuket there wasn't even any mention of quarantine. Over the past 2 weeks, since Phuket's Governor released a 3 page announcement about new restrictions for the island, people have mostly been coming and going as usual. The only additional impediments were all arrivees having to download and fill in the Mor Chana app and registering with gophuget.com.
In 2 weeks not a single person has reported to The Thaiger that they had been forced to self-quarantine. Last night, when checking in at Suvarnabhumi airport for a Thai VietJet flight to Phuket, the person at the Check-In counter told the passenger (we'll call them Mic to protect their identity) they would have to serve 14 days in state quarantine upon arrival in Phuket. Mic, surprised, asked for some sort of confirmation of this from airline management or information from the Phuket Provisional officials. None was forthcoming. Nothing more was said or communicated to the passengers.
When the plane landed in Phuket officials checked that passengers had completed the Mor Chana app and scanned their phones after they'd completed the gophuget.com registration. And that was it. No mention of quarantine.
The situation has been repeated by other Thaiger staff over the past 2 weeks as well, but without any mention of quarantine during the check-in or boarding procedures with various airlines. In all cases they flew from Suvarnabhumi or Don Mueang airports.
Phuket's Governor Narong Woonciew says the decision to ease the Covid-19 restrictions for visitors followed calls from the business community seeking to lure visitors to Phuket. (The Thaiger wonders if any of these officials had actually travelled over the past 2 weeks)
Local businesses met with provincial authorities on Friday proposing an end to the mandatory quarantine period "for people travelling from certain high-risk areas" in the hope of "stimulating the tourism industry". The proposal was less about stimulating and more about raising the industry from its current flatline.
But whatever mandatory quarantine they were asking to be lifted appears to be have been, at best, loosely applied anyway.
Phuket has has a triple hit. The first when the borders were closed in April and the international airport closed. The second was when December arrived, the start of the busy tourist high-season. The third was the new restrictions added 2 weeks ago in response to the 2nd wave of clusters that started on December 20, tripling the total number of Covid infections in the country in just over a month.
According to Bangkok Post, Sarayuth Mallum, president of the Phuket travel industry council, says… "strict disease control measures remain necessary to protect local people and tourists from contracting the virus".
Somehow, the mandatory quarantine requirement instructions never reached the airport officials. But, for now anyway, the "restrictions" have been lifted anyway. What was you experience arriving in Phuket over the past week? Were you asked to conduct a mandatory 14 day self-quarantine?
In the meantime the struggling domestic airlines have been forced to massively cancel or reschedule flights. Over the past 2 days most airlines only had 1 or 2 flights to and from Phuket and Bangkok, down from the 4 – 10 daily flights some airlines were offering.
More about the Mor Chana App here…
More about the direct effects on the island of Phuket…
SOURCE: Bangkok Post
Keep in contact with The Thaiger by following our Facebook page.
Never miss out on future posts by following The Thaiger.