Mixed reviews for tsunami drill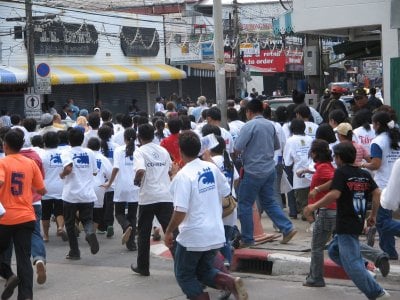 PATONG: The practice evacuation of the southern half of Patong Beach this morning received mixed reviews, from both tourists and the many government officials who attended.

Arriving by helicopter shortly after 10 am, Prime Minister Thaksin Shinawatra met a crowd of some 1,500 volunteer evacuees, many of them children wearing T-shirts made specially for the event.

Also on hand were diplomats from 22 countries, including the ambassadors of Germany, Austria, the UAE, Greece, Kazakhstan and Qartar. All were seated, along with other dignitaries, in a tent at the foot of Soi Bangla, from which they could view the evacuation from different angles by watching large-screen televisions.

In his speech, PM Thaksin said the drill was an important way to prevent loss of life should there be another natural disaster, and also to show the world that it is safe for tourists to return to Thailand's Andaman coastline.

He added that the government would push ahead with its plan to install an early warning system using a network of offshore buoys, regardless of whether other countries chose to join in, because the safety of residents and tourists was its top priority.

The PM said that he was glad that information about tsunamis was now being included in school curricula, recalling how a 10-year-old schoolgirl on vacation at Mai Khao Beach was able to save her family and others because she had learned about tsunamis in her geography class.

"Here in Thailand, we didn't learn about tsunamis until December 26," he said.

PM Thaksin also commented that there weren't enough signs indicating the evacuation routes. He later presented one such sign to Patong Mayor Pian Keesin.

After speeches by Minister of Tourism and Sport Somsak Thepsutin, Phuket Governor Udomsak Usawarangura and then himself, PM Thaksin pushed the button to begin the drill.

A series of loud siren calls began, each with about one-second duration and with an eerie, falling cadence. The volunteers began to run off the sand, along the beach road to Soi Bangla, and then outside the "risk zone", defined as anything on the beach side of Rat-U-Thit 200 Pi Rd, which was as far as the December 26 tsunami waves reached.

The volunteers, photographed and filmed by the media, were pointed to safety and encouraged to move faster by rescue workers and police.

Meanwhile, a search and rescue mission was staged a few hundred meters offshore. Helicopters swooped in, dropping liferafts, flares and rescue personnel. Several jet-ski operators assisted.

The drill was declared a success 15 minutes after it had begun, with a loudspeaker announcing that all of the volunteers, both on land and floating at sea, had made it to safety. Later a voice message announced in different languages that it was safe for people to return to their hotels

A time of 20 minutes had been established as the period necessary to evacuate the beach before the arrival of the theoretical tsunami, assuming an earthquake of Richter magnitude 9.0 and with an epicenter near the Nicobar Islands.

After the drill finished, PM Thaksin noted that not everyone had participated in the exercise and that many onlookers, rather than taking part, had decided to join the VIPs and hundreds of members of the press corps in watching it.

"We should have had better cooperation from those who are not here in an official or work capacity," he said.

Evacuation drills would need to be conducted at least twice a year, he added. The government budget for more warning towers to cover other parts of the island would be available by the end of 2006, he said.

Dr Smith Thammasaroj, head of the National Disaster Warning Center (NDWC), told the Gazette he was "about 70% satisfied" with the evacuation, but noted that it was only the first attempt and that he expected evacuation times to fall with more practice.

He noted that too many people had tried to reach safety by using cars or motorcycles, which increased the risk of accidents. A full-scale evacuation of Patong's entire coastline would happen "very soon", he added.

Not everyone was as impressed with the evacuation, however.

Australian tourist Allan Wybrow, who comes to Patong twice a year and is currently here on a three-month stay, told reporters that the drill hadn't made him feel any safer.

"I know it was only a drill, but there were police standing around doing absolutely nothing, thinking it was a great joke … The siren is helpful, but you have to know the difference between the sounds, what each one means," he added.

Phuket Tourist Association President Pattanapong Aikwanich said that there hadn't been much time to organize the drill, but that it was crucial to let the world know that Phuket has an operational warning system so that tourists will return in the next high season.

He called on the government to provide greater support to the tourism industry, saying that average hotel occupancy rates in Phuket were currently at about 15%, an all-time low for the province. The situation in Phang Nga and Krabi was similar, he said.
Keep in contact with The Thaiger by following our
Facebook page
.
Never miss out on future posts by
following The Thaiger
.
Phuket airport ready for tourists after finishing Covid screening labs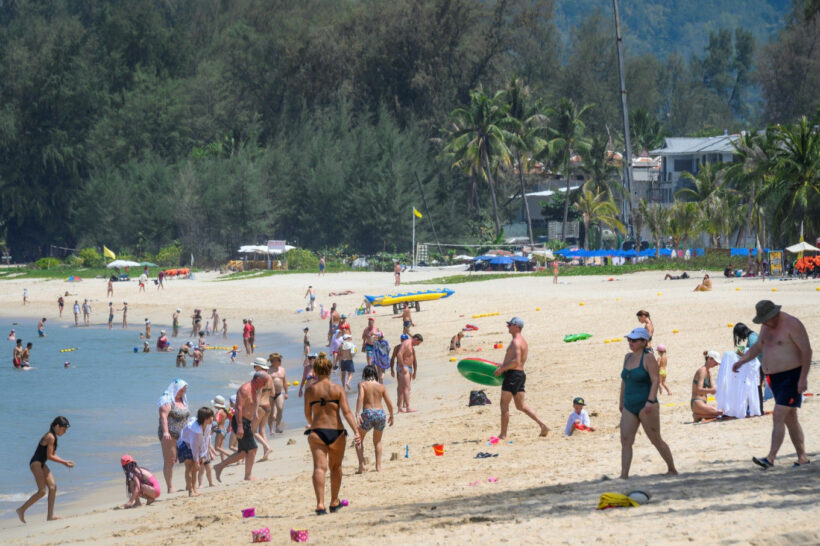 Phuket Airport is officially ready for tourists as authorities say they have finished installing Covid screening labs in an effort to welcome international travellers. The 5T Model for Covid-19 is being used at the airport with the goal of screening large groups of people in a quick and efficient manner. The Phuket health chief says the 5T's stand for Target, Testing, Treating, Trusting and Tracing.
Phuket has one large airport at the north end of the island but is separated into two separate terminals – a domestic terminal (the original airport terminal), and a new international terminal opened in 2016.
The target category refers to the target groups of tourists while the tracing stands for software that will be used to monitor their movements. The testing category refers to Covid tests that will be implemented to travellers upon arrival along with the treatment and trust categories signifying the readiness of resources for medical treatment and confident communications between all parties respectively.
The Covid-19 lab container module has been set up at Phuket airport's Terminal X (the terminal opened for charter flights opened in 2014) and will be tested tomorrow with its operation to start on September 30. As large groups of tourists could arrive (later in the year, the lab is reportedly capable of testing 96 people at a time with test results becoming available in 6 hours. What the airport would do withe tested passengers whilst waiting for 6 hours, has not been detailed at this stage.
Such a readiness plan to welcome foreign tourists originally singled out Phuket due to its popularity with travellers, and as a so-called guinea pig model to test in a controlled environment (Phuket is an island joined to the Thai mainland by a single 300 metre road bridge). Once dubbed the "Phuket Model", authorities have proposed to rename the plan to "Special Tourist Visa" due to the confusion and opposition it reportedly caused. The scheme is reportedly now being proposed for all areas of Thailand but only allowing foreigners from specific countries.
SOURCE: Pattaya Mail
Keep in contact with The Thaiger by following our
Facebook page
.
Never miss out on future posts by
following The Thaiger
.
Phuket's Sri Panwa Resort's land title deed to be investigated for legality by DSI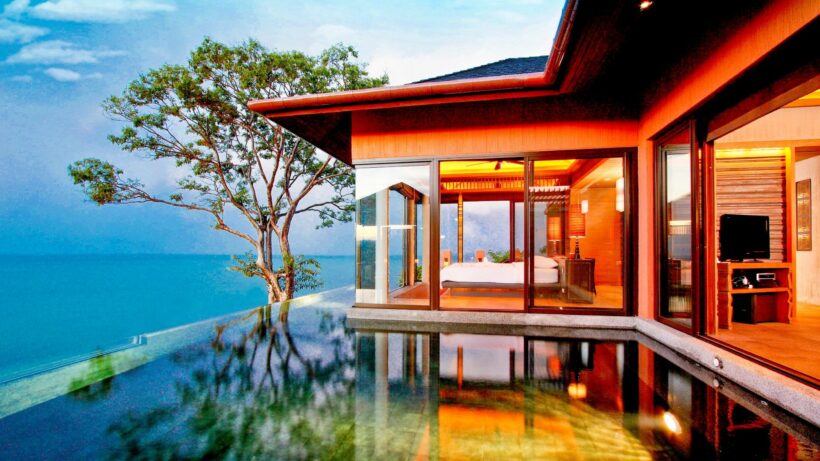 Back in the news again. Phuket's Sri Panwa Resort's land title deed is now to be investigated by the Department of Special Investigation after a petition was filed to determine whether the deed was procured legally. Veera Somkwamkid, the secretary-general of the People's Network Against Corruption, filed the petition along with 167 pages of documents pertaining to his accusations that Thawatchai Anukun, a land fraud suspect, had unlawfully issued land title deeds to plots of land in Phuket before he mysteriously died in a detention room while in DSI custody in 2016.
He was allegedly being investigated for falsifying land deeds between the years of 1998 and 2001. Veera claims before the title deed was issued on the plot, the land was part of a forest known by locals as Pa Kae.
"Back then, 10 families that had occupied the plots for about 40 years had title deed requests rejected. The reason given was the land was part of a forest reserve used by the navy."
However, Watchara Buathong, Phuket's current land official, says the Sri Panwa resort had legally acquired its 56-rai, none of which was ever state land. Local resident Khwanjai Khumban, backed this claim, saying her father and cousins had sold most of the land to the resort, and she could produce documents to account for at least 12 rai of the disputed area.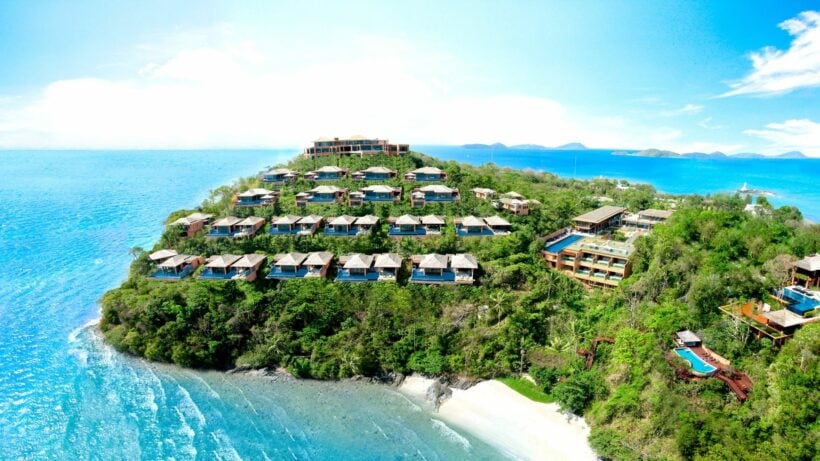 Meanwhile, the Social Security Office, is also
under fire
as it is being asked to explain why it invested in the hotel's trust fund. The department, which is under Thailand's Ministry of Labour, in which its minister says he doesn't know if the property has been legally built and points to the responsibility to the DSI to investigate. This was echoed by at least one opposition MP and anti-corruption activists.
The hotel, situated on Cape Panwa, in Phuket's Muang district, has been under recent scrutiny due to its owner, Vorasit Issara, accusing Panusaya "Rung" Sithijirawattanakul, a co-leader of the anti-government United Front of Thammasat and Demonstration group, of offending the monarchy at last weekend's protest at Sanam Luang.
Vorasit posted on Instagram that Panusaya Sithijirawattanakul should be jailed, further falsely claiming that she is not Thai when, in fact, Panusaya was found to have been born in Nonthaburi and is a Thai citizen.
"This bullshit has got to stop. She is not Thai. Who is she working for? This one needs to be in prison".
Such a statement has received wide backlash from netizens with some taking to Trip Advisor and other websites to post bad reviews of the resort, prompting it to suspend advertising on such sites.
Keep in contact with The Thaiger by following our
Facebook page
.
Never miss out on future posts by
following The Thaiger
.
Female prisoner on the run after escaping from Phuket Hospital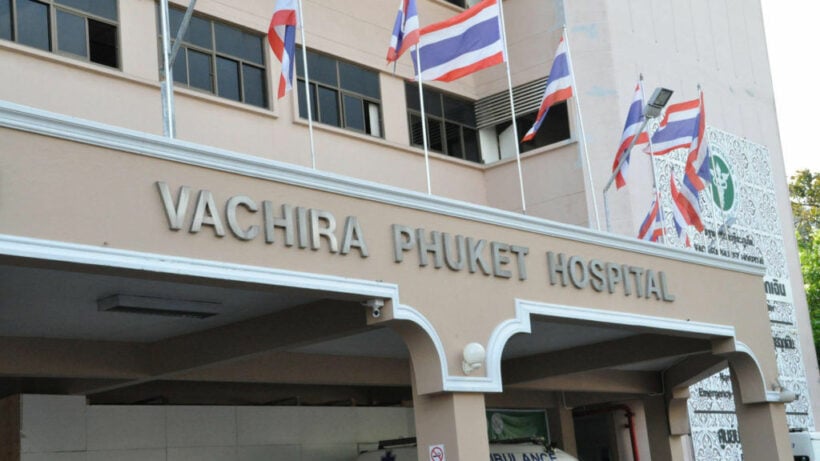 A female prisoner is on the run after escaping from Vachira Hospital in Phuket during a doctor's appointment. 58 year old Siri Phodam allegedly escaped after asking her prison escort officer to use the toilet. But she took a long time to come back, and was found to have escaped. CCTV cameras caught her dressed in a blue hospital patient shirt and a sarong leaving the hospital quickly. A Phuket prison officer says the woman is 158 centimetres tall and has dark skin.
"Some of our own officers are searching for her, and we have also sent the prisoner's description to all Phuket police stations. However, at this stage we have not found any clues."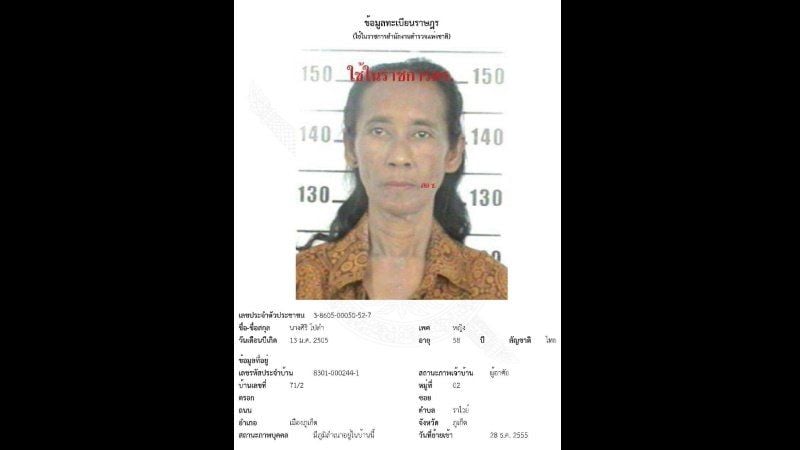 "If anyone finds a person matching the prisoner's appearance, please inform us by calling 076 212 104."
Siri was imprisoned after being charged with posessing illegal drugs and lived in Moo 2, Rawai.
SOURCE: The Phuket News
Keep in contact with The Thaiger by following our
Facebook page
.
Never miss out on future posts by
following The Thaiger
.