Mixed reviews for tsunami drill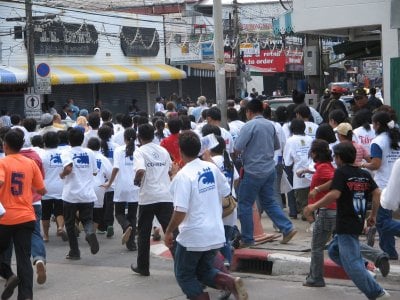 PATONG: The practice evacuation of the southern half of Patong Beach this morning received mixed reviews, from both tourists and the many government officials who attended.

Arriving by helicopter shortly after 10 am, Prime Minister Thaksin Shinawatra met a crowd of some 1,500 volunteer evacuees, many of them children wearing T-shirts made specially for the event.

Also on hand were diplomats from 22 countries, including the ambassadors of Germany, Austria, the UAE, Greece, Kazakhstan and Qartar. All were seated, along with other dignitaries, in a tent at the foot of Soi Bangla, from which they could view the evacuation from different angles by watching large-screen televisions.

In his speech, PM Thaksin said the drill was an important way to prevent loss of life should there be another natural disaster, and also to show the world that it is safe for tourists to return to Thailand's Andaman coastline.

He added that the government would push ahead with its plan to install an early warning system using a network of offshore buoys, regardless of whether other countries chose to join in, because the safety of residents and tourists was its top priority.

The PM said that he was glad that information about tsunamis was now being included in school curricula, recalling how a 10-year-old schoolgirl on vacation at Mai Khao Beach was able to save her family and others because she had learned about tsunamis in her geography class.

"Here in Thailand, we didn't learn about tsunamis until December 26," he said.

PM Thaksin also commented that there weren't enough signs indicating the evacuation routes. He later presented one such sign to Patong Mayor Pian Keesin.

After speeches by Minister of Tourism and Sport Somsak Thepsutin, Phuket Governor Udomsak Usawarangura and then himself, PM Thaksin pushed the button to begin the drill.

A series of loud siren calls began, each with about one-second duration and with an eerie, falling cadence. The volunteers began to run off the sand, along the beach road to Soi Bangla, and then outside the "risk zone", defined as anything on the beach side of Rat-U-Thit 200 Pi Rd, which was as far as the December 26 tsunami waves reached.

The volunteers, photographed and filmed by the media, were pointed to safety and encouraged to move faster by rescue workers and police.

Meanwhile, a search and rescue mission was staged a few hundred meters offshore. Helicopters swooped in, dropping liferafts, flares and rescue personnel. Several jet-ski operators assisted.

The drill was declared a success 15 minutes after it had begun, with a loudspeaker announcing that all of the volunteers, both on land and floating at sea, had made it to safety. Later a voice message announced in different languages that it was safe for people to return to their hotels

A time of 20 minutes had been established as the period necessary to evacuate the beach before the arrival of the theoretical tsunami, assuming an earthquake of Richter magnitude 9.0 and with an epicenter near the Nicobar Islands.

After the drill finished, PM Thaksin noted that not everyone had participated in the exercise and that many onlookers, rather than taking part, had decided to join the VIPs and hundreds of members of the press corps in watching it.

"We should have had better cooperation from those who are not here in an official or work capacity," he said.

Evacuation drills would need to be conducted at least twice a year, he added. The government budget for more warning towers to cover other parts of the island would be available by the end of 2006, he said.

Dr Smith Thammasaroj, head of the National Disaster Warning Center (NDWC), told the Gazette he was "about 70% satisfied" with the evacuation, but noted that it was only the first attempt and that he expected evacuation times to fall with more practice.

He noted that too many people had tried to reach safety by using cars or motorcycles, which increased the risk of accidents. A full-scale evacuation of Patong's entire coastline would happen "very soon", he added.

Not everyone was as impressed with the evacuation, however.

Australian tourist Allan Wybrow, who comes to Patong twice a year and is currently here on a three-month stay, told reporters that the drill hadn't made him feel any safer.

"I know it was only a drill, but there were police standing around doing absolutely nothing, thinking it was a great joke … The siren is helpful, but you have to know the difference between the sounds, what each one means," he added.

Phuket Tourist Association President Pattanapong Aikwanich said that there hadn't been much time to organize the drill, but that it was crucial to let the world know that Phuket has an operational warning system so that tourists will return in the next high season.

He called on the government to provide greater support to the tourism industry, saying that average hotel occupancy rates in Phuket were currently at about 15%, an all-time low for the province. The situation in Phang Nga and Krabi was similar, he said.
- Legacy Phuket Gazette
Dead dolphin washed ashore at Surin Beach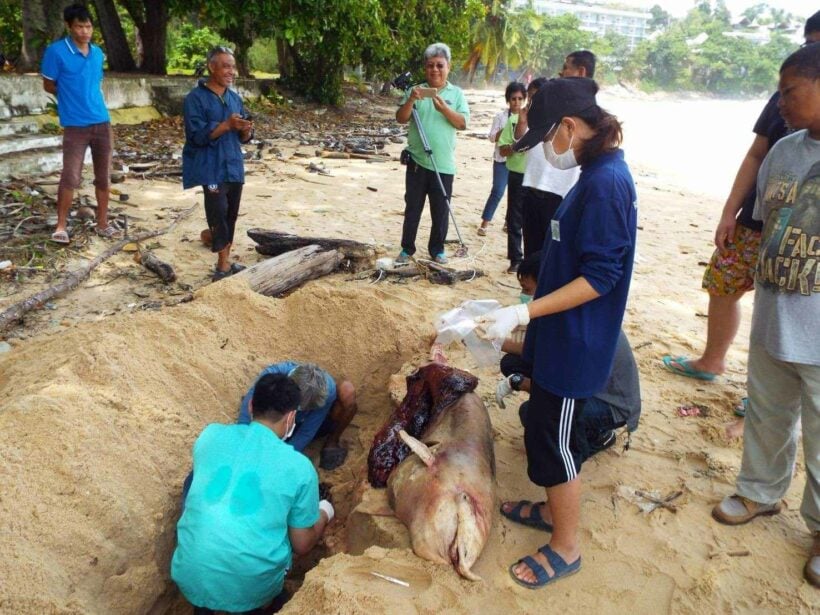 A dead dolphin, 1.26 meters long, has been found on Surin Beach this morning (June 20).
Officials at  Cherng Talay Tambon Administration Organisation (OrBorTor) were notified that the dolphin had been washed up on Surin Beach in Cherng Talay.  MaAnn Samran, chief of the Cherng Talay Tambon Administrative Organisation (OrBorTor) headed to Surin beach to head the inspection with officials.
Khun MaAnn says, "scratches were found on the dolphin's skin. The dolphin also had a very bad smell. Officials at  the Phuket Marine Biological Centre (PMBC) have been notified."
PMBC officials say, "The striped dolphin is 1.26 metres long.  The dolphin was already rotting and starting to decompose. There was no use in taking it back to the centre. We collected some tissue from the dead dolphin to investigate the cause of its death.
The dead dolphin has been buried by staff members of the Cherng Talay OrBorTor."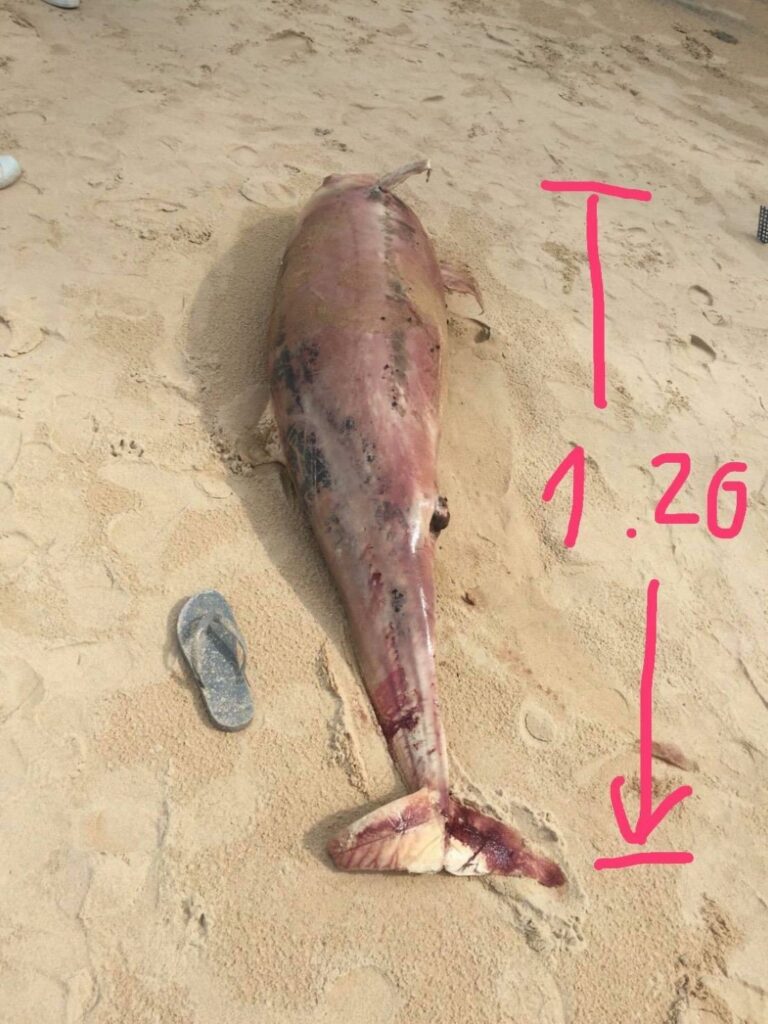 Monkey update: Rassada locals say returned monkeys happy to be home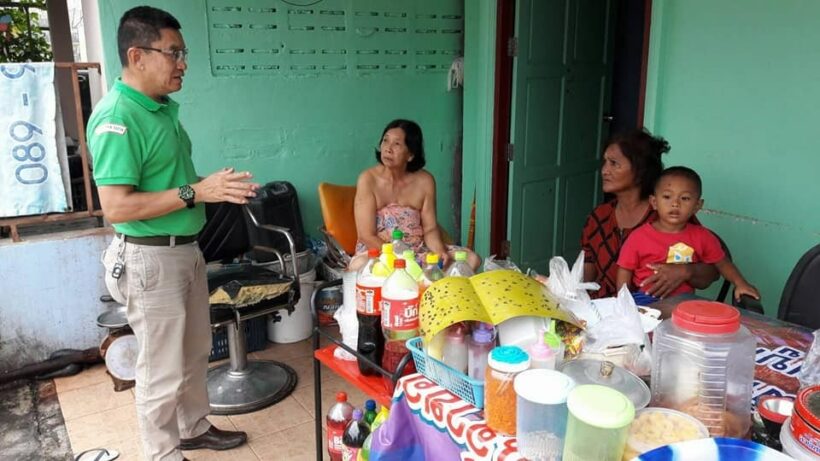 Tha Chin locals in Rassada say they're satisfied with the way the monkeys were captured last Friday (June 15) while locals say sterilised monkeys at Soi King Kaew in Rassada can get back into their groups now that they're been released into their area.
Yesterday (June 19) Pongchart Chouehorm, the Director of the Natural and Wildlife Education Centre at Khao Phra Thaew Non-Hunting Area in Thalang visited locals at Soi Tha Chin in Rassada after 38 long-tailed macaques were caught at Soi Tha Chin in Rassada last Friday (June 15).
Read more HERE.
Khun Pongchart says, "There are some monkeys in the mangrove forests which haven't been captured. We spoke to locals about garbage management, especially what they're doing with leftover food. This garbage has to be kept away from the monkeys."
"Also they mustn't offer food to those monkeys. This is to prevent monkeys learning to wait for food from humans which might cause more trouble in the future. "
"Locals at Soi King Kaew in Rassada says that the sterilised monkeys were released back to Soi King Kaew in Rassada on Monday (June 18) and are back to their groups and settling in well."
Read more HERE.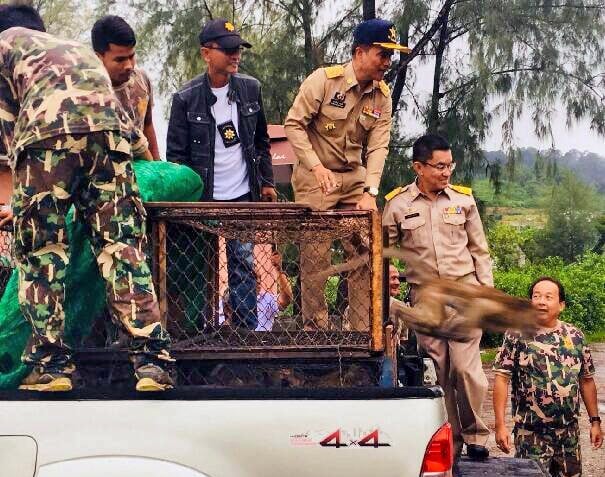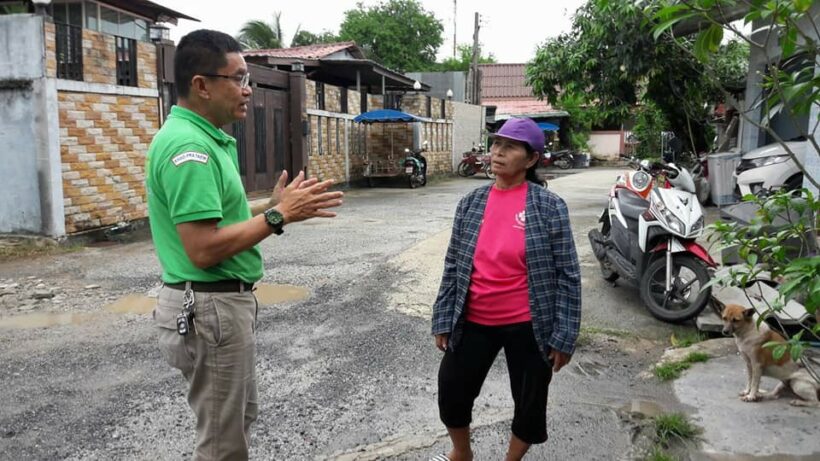 French expat rescued off Phuket, jet-ski and parasail ban remains in force today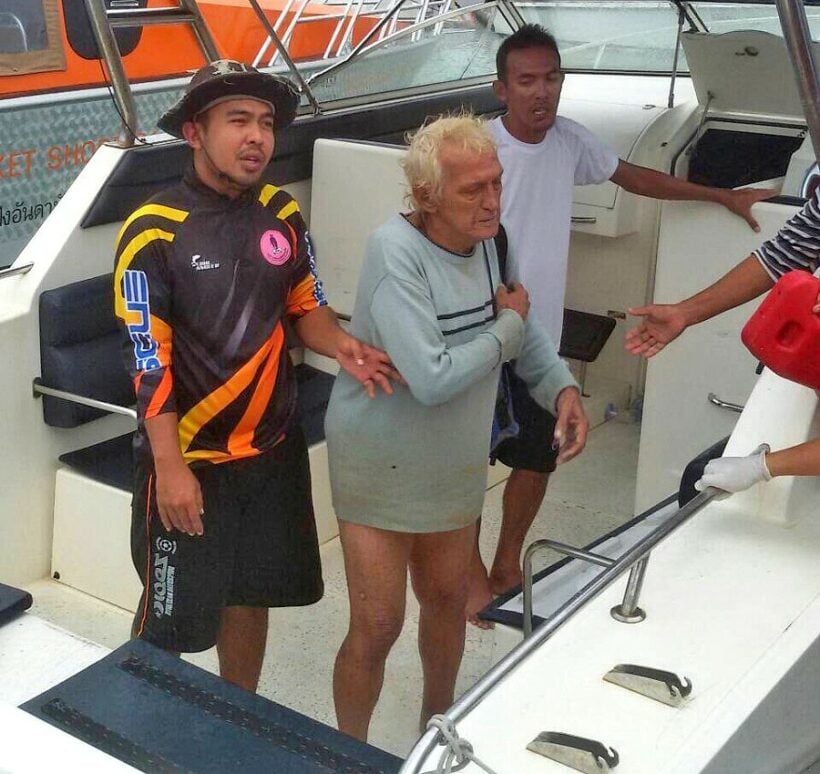 A French expat on a dinghy has been rescued in Ao Yon, Wichit yesterday (June 19) while the Phuket Marine Office has announced that jet-skis and parasails will remain beached until today (June 20).
Maj Eakkachai Siri of the Phuket Tourist Police was notified at 1.30pm yesterday that a French man, 78 year old Claude Gasca, had been rescued off the coast of Cape Panwa.
Maj Eakkachai says, "Mr Gasca disappeared after took off from Chalong  Pier on a dinghy on Monday (June 18) night heading to his sailboat name 'Striana' which was moored off Ao Yon beach. "
"Yesterday (June 19) his Thai wife,  Montatip Tongkhao, said she was unable to contact him. So she called the police. The search was lunched by the Royal Thai Navy Third Area Command (NAC3)."
"At 5.30pm yesterday, we were notified that Mr Gasca had been found safe by a friend and taken back to Chalong Pier. He was taken to the Mission Hospital as he was very weak."
"Mr Gasca told us that after he had retired, he lived in Phuket with his Thai wife. Every day he travels in his dinghy to his sailboat in the sea. On Monday night there were very strong winds and waves. The dinghy was washed ashore and got stuck in a mangrove forest."
"His friend, who was on another boat, had rescued him. His mobile phone was soaking with water. So he cannot contact his wife."
The chief of the Phuket Marine Office has ordered authorities at all ports and piers, as well as the boat operators, to be careful heading out to sea, including today (June 20).
Read more HERE.
However some Jet-skis and parasail operators still operated their services during the inclement weather. The Phuket Maine Office has announced a ban of jet-ski and parasails rides from yesterday until today.
"Legal action will be taken against anyone who breaks the law", says the Chief.