Live Wire: Google Street View has Phuket all mapped out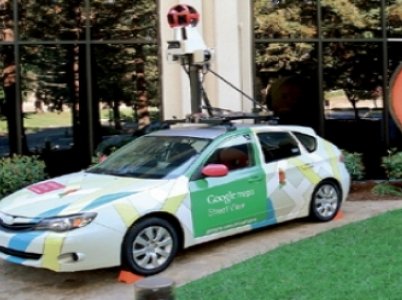 Google announced recently that it had released Google Street View for Phuket, Bangkok and environs, and Chiang Mai. Many of you read about the new service but have you had a chance to look at it? Mind boggling.

The Nation quoted Pornthip Kongchun, head of marketing for Google Thailand, as saying, "In Asia-Pacific, Google Street View is available in Japan, Taiwan, Korea, Australia, Singapore and Thailand. In Thailand, the next cities for Street View will be Chiang Rai, Lamphun, Lampang, Nakhon Phanom, Hat Yai and Nakhon Si Thammarat, and also Thailand's World Heritage cities."

Five months ago, we had several sightings of Google cars on Phuket roads, snapping pictures like roses in May, traveling along all of the major roads, and many of the minor sois on the island. The result is something to behold.

If you haven't yet had a chance to look at your street, here's how to do it. All you need is a web browser, and a reasonably fast internet connection. It'll work on PCs, Macs, iPads, Android tablets and phones – just about anything with a browser. The bigger and better your screen, the more you're going to like it.

Step 1: Fire up your browser and go to maps.google.com. In the box at the top, type Phuket and click the magnifying glass. Google Maps takes you to an overview map of Phuket.

Step 2: Find a location that interests you by "zooming in" with the mouse's scroll wheel, by pinching on a tablet or phone, or by using the + and – slider on the left. You can drag the map by clicking on it. Play with it a bit and you'll see how it works.

Step 3:Once you're in the right general area, drag the brown man icon onto the main map. The brown man is above the + top of the zoom-in slider. If there is a Street View map available in that vicinity, the roads will suddenly develop blue lines where Street View maps are.

Step 4: Drop the brown guy as close as you can to the place you want to see. (Note that the brown guy can only be dropped in specific places – you can't slide him along the blue lines.) The screen splits into two: on the top, you'll see the Street View – what Google's cameras actually saw when they drove by your place. On the bottom, you see a map which shows which way the brown guy is facing.

Step 5: Click on the Street View map, the top half, to zoom in or zoom out (the + and – icons). Grab the map on top and drag it to make the brown guy turn left or right.

Step 6: Want to look around a little bit? Drag the brown guy anyplace you can find a blue line. You can also make the brown guy "walk" by clicking on the directional arrows, or on the ovals, in the top screen. For best effect, get the biggest screen you can find.

I think you'll be amazed by the level of detail in the shots. In the shot of the Gazette offices, for example, there's construction going on in the klong to the right of the main building. You can clearly see the faces of the construction workers. All around the island you can see people, cars, motorbikes, chickens – an amazing amount of detail.

And that amount of detail is available in shots on all of the major streets in Phuket, and many (if not most) of the car-accessible sois. At some point Google will return with cameras mounted on push trikes, to take shots of locations where the car won't go – particularly parks and historical places.

Google has developed some very fancy software to support this effort. As part of the data collection, faces are intentionally blurred and license plate numbers – even on motorbikes – are blurred as well. Google may not be terribly concerned about your privacy in other ways, but in the Street View they're pretty capable.

Ever wonder what it's like strolling down Soi Bangla in the middle of the day? It's there. Want to know what your business sign looks like from the middle of the street? It's there, too. How many rental cars are taking up spots on Beach Road? Yep all there.

The web site isn't perfect – I found that I had to nudge the brown man a few times to get the Street View picture updated –but the overall effect is stunning. If you have a friend who's wondered what it's like to travel around in Phuket, point them to Google Street View.

MapJack plotted Phuket more than three years ago, and although they have a lot of fantastic street-level shots as well, navigation is a little more difficult. The shots are considerably older and not as many streets get shot, but the quality of the pictures is outstanding, and they catch many things that Google Street View doesn't. Check it out at mapjack.com.

Will the sudden appearance of Google Street View spur huge gains in the number of tourists visiting Phuket? I doubt it. Several people ascribe a 25 per cent jump in visits to Pompeii to the release of Google Street View for that area, but it seems a bit far fetched. More likely, I think, is that Street View will lead to visitors who are more savvy and less intimidated at the thought of breaking free from the packaged tours and striking out on their own.

At least, I hope so.

Seth Bareiss holds computer sessions on every-other Wednesday afternoon, from 1 to 3pm. If you have a Windows problem that needs to be solved, drop by one of Seth's free afternoon sessions, or come to one of our free Sunday morning roundtables at Sandwich Shoppe Chalong. Details in the Events Calendar. Sponsored by the Phuket Gazette and Khun Woody's Sandwich Shoppes.

Live Wire is Phuket Gazette columnist Woody Leonhard's weekly snapshot of all things internet in Phuket. Shoot him mail at Woody@KhunWoody.com, follow him on Twitter@PhuketLiveWire, or "like" his page at facebook.com/SandwichShoppe.
— Woody Leonhard
Keep in contact with The Thaiger by following our Facebook page.
Never miss out on future posts by following The Thaiger.
2 Phuket Town nightclubs shut down after allegedly violating multiple laws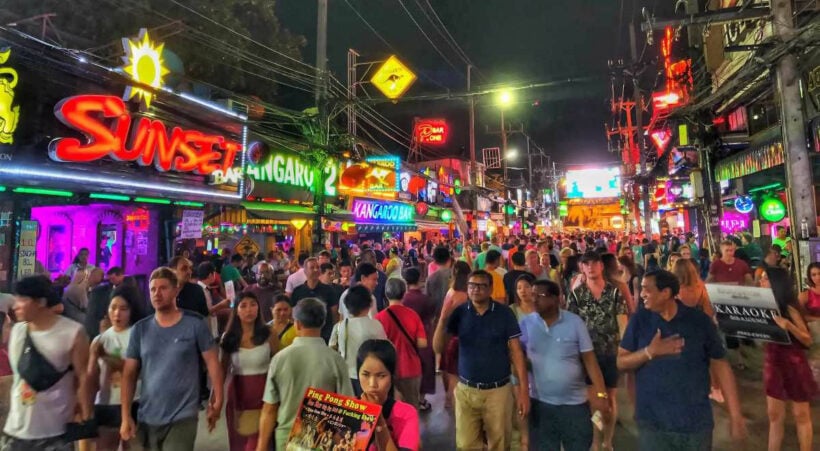 2 Phuket Town nightclubs are shutting down after allegedly violating multiple laws. The Maldives and H20 on Lim Sui Ju Road, on the south end of Phuket Town were ordered by the Phuket Governor to close immediately, with the Maldives being orderd to close for 5 years.
The order comes after the Phuket City Police inspected the Maldives club, arresting the manager for operating an entertainment venue without a permit, allowing people under 20 years old to work or "use services in the venue," and for selling alcohol without a permit.
Governor Narong cited his authority under Section 4 of NCPO order 22/2558 to order the Maldives nightclub to be closed for 5 years, from March 5, 2021 to March 4, 2026.
The order also prohibits the operators from opening any other entertainment venues during the same period. The H20 nightclub was ordered to close by a provincial order after Phuket City Police say they inspected the venue and charged the operator for selling or providing shisha, or baraku, without permission.
The owner was also accused of operating an entertainment venue without a permit and violating the provincial order for enforcing Covid-19 safety measures. But it is unknown what penalties were handed down to the operator of the H20 nightclub, unlike the Maldives operator, who received a penalty.
Instead, the governor cited the Revolution Council announcement of 1959, to shut down the establishment for 30 days from March 5, 2021 to April 3, 2021. The orders noted that both operators of the clubs have the right to appeal the closures, having 15 days to file an appeal directly with the Phuket Governor.
Meanwhile, Phuket is set to open its doors to vaccinated, international tourists by October, pending the government's approval. The local government's initiative, named Phuket First October, proposes vaccinating a majority of its population over 18 years of age in time for the high season.
The move would allow thousands of vaccinated Europeans to enter Thailand, while locals would be protected from the virus symptoms.
SOURCE: The Phuket News
Keep in contact with The Thaiger by following our Facebook page.
Never miss out on future posts by following The Thaiger.
Early morning drug busts in Phuket yield 9 arrests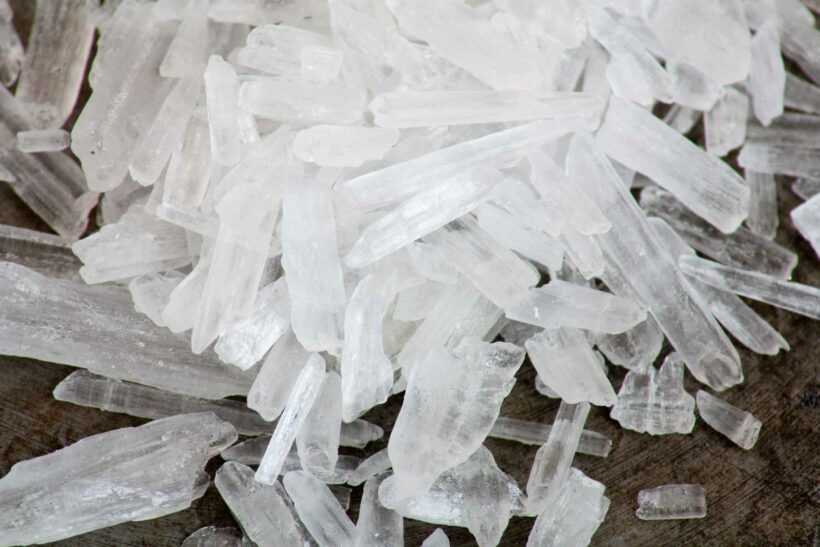 An early morning drug bust in Rawai, Phuket has yielded 9 arrests. The first raid yesterday consisted of 30 task force members who raided a sea gypsy shack near the beachfront in Rawai.
43 year old Saroch Homhuan, and 34 year old Juree Bangjak, were arrested and charged with posession of a Category I drug with the intent to sell, after police found 9 pills of methamphetamine, or yaba in Thai, over 6 grams of crystal meth, or ya ice in Thai, and 3 other "items of evidence."
31 year old Suriyan Na Takuathung, and 29 year old Prathip Areerop, were arrested and charged with possession of a Category 1 drug with intent to sell, and possession of a Category 5 drug respectively. Police say they found 20 pills of methamphetamine, 0.92 grams of dried marijuana and 5 items of drug paraphernalia.
Police also raided 2 houses in Moo 2, arresting 5 suspects, named as 21 year old Vikrom Kongwiriyakul, 32 year old Narunat Chanthamuwong, 18 year old Chanchai Damrongkaset, a woman named Chantha Hansaithong, and 21 year old Warut Rodphan.
Warut was allegedly found with a bottle containing 500 millilitres of kratom juice. Police also say they seized 150 grams of kratom leaf dregs which are used to boil leaves in order to make the juice. Police charged him with posession of a Category 5 drug.
Police say they confiscated a total of 13 litres of kratom juice from 4 other suspects, which was contained in 10 bottles along with other ingredients and equipment to produce the drug cocktail called '4×100.'
All 9 suspects were taken to the Chalong Police Station in which only 1 agreed to undergo drug rehabilitation.
The raids come after the Phuket Provincial Government ordered officers of the Muang District Office to target villages where drugs are prevalent. A spokesman for the government said police will continue to remove drug traffickers from the community while working to improve the quality of local people's lives so they don't have to use drugs anymore.
SOURCE: The Phuket News
Keep in contact with The Thaiger by following our Facebook page.
Never miss out on future posts by following The Thaiger.
Thailand to introduce "area quarantine" for international visitors from April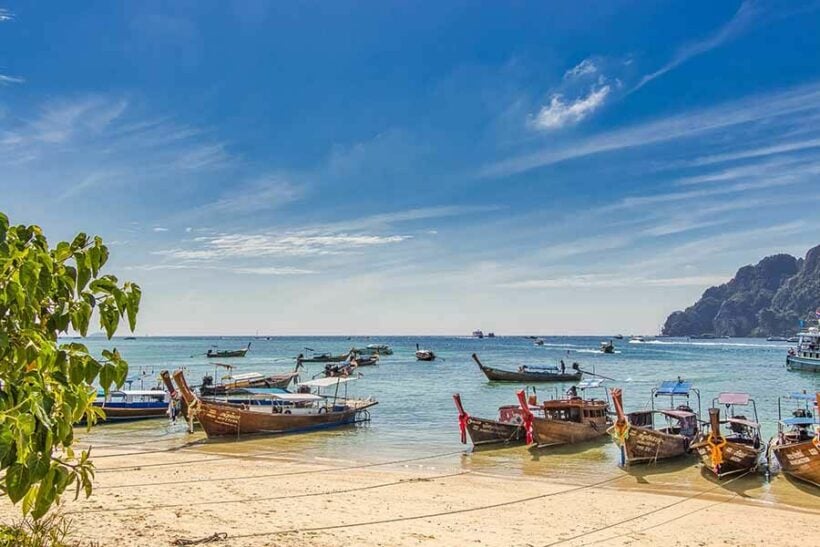 From next month, foreign visitors to the Kingdom will be able to experience the delights of "area quarantine", after the government confirmed the scheme for 5 provinces. Following a meeting with the Public Health Ministry, the Tourism Minister Phiphat Ratchakitprakarn confirmed that Phuket, Krabi, Chiang Mai, Chon Buri (Pattaya), and Surat Thani (Koh Samui and Koh Pha-ngan) have been chosen to pilot the scheme.
Foreign tourists opting for area quarantine will be required to remain in their hotel rooms for the first 3 days of their stay. They will be tested for Covid-19 and, if negative after 3 days, will be allowed to leave their room and roam freely around the resort for the remainder of their 14-day quarantine. At the end of the 14-day period, they will once again be tested for the virus and, if negative, allowed to travel around the quarantine area.
In order to avail of the scheme, tourists will still need to fulfil the other requirements for travel, including obtaining a Certificate of Entry, a negative Covid-19 test 72 hours prior to travel, and adequate health insurance. Nation Thailand reports that the area quarantine plan will be run by 29 travel agencies, under TAT supervision.
The area quarantine scheme comes as the TAT hails the success of the first "golf quarantine" scheme, which operates in a similar manner. Travellers from countries considered "low-risk" for Covid-19 can come to Thailand for a golf holiday at approved golf resorts in the Kingdom. Conditions are similar to those attached to area quarantine, with the golfers having to spend the first 3 days in their room, test negative for the virus, and then enjoy free rein of the resort, with a few rounds of golf thrown in.
Thailand's economy has been decimated by the fallout from the pandemic, in particular the loss of international tourism. The current mandatory 14-day quarantine period is seen as the biggest hurdle to overcome in order to re-ignite the sector. In 2019, international tourism contributed 2 trillion baht out of a total 3.01 trillion baht tourism trade. In the same year, tourism made up 17% of Thailand's GDP.
SOURCE: Nation Thailand
Keep in contact with The Thaiger by following our Facebook page.
Never miss out on future posts by following The Thaiger.