Phuket business: What does the UK budget mean for British expats?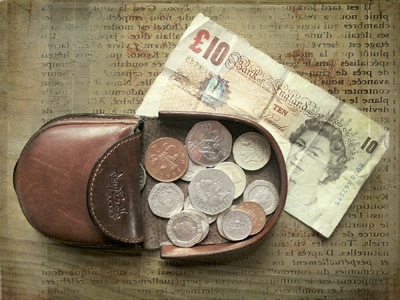 It's that time again when George Osborne tries to tighten the purse strings for the UK economy and cut down the huge debt levels the youth of today have inherited from poor decision making and fiscal policies of the past.
Inconsequential it may well be to certain socio-economic brackets with Mr Osborne's large outstretched arm unable to ruffle their financial feathers. But if we take a closer look at what has been proposed, this may have more affect on us than we think.
On first viewing, if you are in the super wealthy bracket and don the colors of say Manchester United or City, then the chancellor has just done you a huge favour in cutting the top rate of tax from 50p to 45p as from April 2013. Fantastic! Well not really, how many people in the UK are regularly earning £150,000+ per annum? I can tell you the answer, not very many. In fact it is only 1% of the UK population that have the privilege of earning these amounts.
Back to the real world and what does this mean to the rest of us. As we know, many UK expatriates come to Phuket's paradise shores to enjoy the fruits of their retirement and a tranquil life and it is not only the retired who are flooding into Thailand. More and more people arrive every year to enjoy a slower pace of life or to set up a business with the intention of making this island their permanent home.
So what does the budget mean for them? Well, if you are a pensioner who currently enjoys the UK state pension scheme then you are going to take a hit, the main points for pensioners being; Plans to freeze the age related allowance and an automatic review of the state pension age.
A freeze in the age related allowance sector means essentially is that your UK state pension will be stagnant for the foreseeable future. The big problem with this is inflation, as the cost of living rises and the age related allowance doesn't, the buying power of your money is going to diminish.
The next is the automatic review of the state pension age. As we are all living longer, it is only natural that this will continue to rise. This is not only happening with the state pension scheme, but also with UK company pension schemes.
Recently Tesco announced that after a review of the pension scheme, calculations on retirement benefits will be increased from aged 65 to 67. You would still be able to retire at 55, however, using the new retirement age of 67 your benefits are going to be greatly reduced. Many companies will go this way and this just shows the importance of reviewing any pension schemes that are based in the UK and having your own provision in place has never been as important.
On the plus side individual income tax allowances are going up from £8105 to £9205 from April next year. Anyone who currently benefits from a UK pension within this bracket will certainly gain.
If you have a UK frozen pension or are still contributing into this then now is the time to have it reviewed by a pension specialist as the noose keeps tightening around the pension neck. As the pension age keeps rising, more and more of us will have to work longer and longer and will have to save more and more to provide ourselves with sufficient funds to sustain us in retirement.
I, for one, don't really fancy the idea of having to continue working well into my 70's and would like to put my feet up and enjoy the lifestyle I have become accustomed to.
Not only are pensions on the agenda, stamp duty has increased on properties and to go through each point of the budget would be like writing War and Peace.
However the points of the budget will affect a very many of us, and they need to be addressed on an individual basis. My main advice is to seek advice.
For more information on how the UK budget affects you or UK pension plan reviews please contact Alyman@montpeliergroup.com or you can follow me on twitter @ AnthonyLyman.Anthony Lyman is a Senior Financial Consultant for the Montpelier Group.
— Anthony Lyman
Business News

Join the conversation and have your say on Thailand news published on The Thaiger.
Thaiger Talk is our new Thaiger Community where you can join the discussion on everything happening in Thailand right now.
Please note that articles are not posted to the forum instantly and can take up to 20 min before being visible. Click for more information and the Thaiger Talk Guidelines.