Phuket business: What does the UK budget mean for British expats?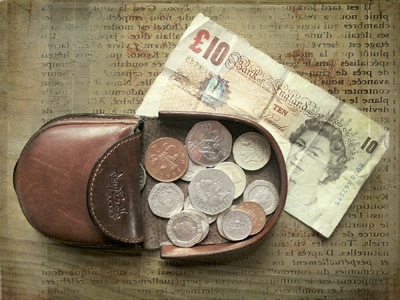 It's that time again when George Osborne tries to tighten the purse strings for the UK economy and cut down the huge debt levels the youth of today have inherited from poor decision making and fiscal policies of the past.
Inconsequential it may well be to certain socio-economic brackets with Mr Osborne's large outstretched arm unable to ruffle their financial feathers. But if we take a closer look at what has been proposed, this may have more affect on us than we think.
On first viewing, if you are in the super wealthy bracket and don the colors of say Manchester United or City, then the chancellor has just done you a huge favour in cutting the top rate of tax from 50p to 45p as from April 2013. Fantastic! Well not really, how many people in the UK are regularly earning £150,000+ per annum? I can tell you the answer, not very many. In fact it is only 1% of the UK population that have the privilege of earning these amounts.
Back to the real world and what does this mean to the rest of us. As we know, many UK expatriates come to Phuket's paradise shores to enjoy the fruits of their retirement and a tranquil life and it is not only the retired who are flooding into Thailand. More and more people arrive every year to enjoy a slower pace of life or to set up a business with the intention of making this island their permanent home.
So what does the budget mean for them? Well, if you are a pensioner who currently enjoys the UK state pension scheme then you are going to take a hit, the main points for pensioners being; Plans to freeze the age related allowance and an automatic review of the state pension age.
A freeze in the age related allowance sector means essentially is that your UK state pension will be stagnant for the foreseeable future. The big problem with this is inflation, as the cost of living rises and the age related allowance doesn't, the buying power of your money is going to diminish.
The next is the automatic review of the state pension age. As we are all living longer, it is only natural that this will continue to rise. This is not only happening with the state pension scheme, but also with UK company pension schemes.
Recently Tesco announced that after a review of the pension scheme, calculations on retirement benefits will be increased from aged 65 to 67. You would still be able to retire at 55, however, using the new retirement age of 67 your benefits are going to be greatly reduced. Many companies will go this way and this just shows the importance of reviewing any pension schemes that are based in the UK and having your own provision in place has never been as important.
On the plus side individual income tax allowances are going up from £8105 to £9205 from April next year. Anyone who currently benefits from a UK pension within this bracket will certainly gain.
If you have a UK frozen pension or are still contributing into this then now is the time to have it reviewed by a pension specialist as the noose keeps tightening around the pension neck. As the pension age keeps rising, more and more of us will have to work longer and longer and will have to save more and more to provide ourselves with sufficient funds to sustain us in retirement.
I, for one, don't really fancy the idea of having to continue working well into my 70's and would like to put my feet up and enjoy the lifestyle I have become accustomed to.
Not only are pensions on the agenda, stamp duty has increased on properties and to go through each point of the budget would be like writing War and Peace.
However the points of the budget will affect a very many of us, and they need to be addressed on an individual basis. My main advice is to seek advice.
For more information on how the UK budget affects you or UK pension plan reviews please contact [email protected] or you can follow me on twitter @ AnthonyLyman.Anthony Lyman is a Senior Financial Consultant for the Montpelier Group.
— Anthony Lyman


Do you need help with your business? Are you searching for a new job? Or an employer looking to hire? Try Thaiger Jobs today.
Company rolls out new computers for Chiang Mai school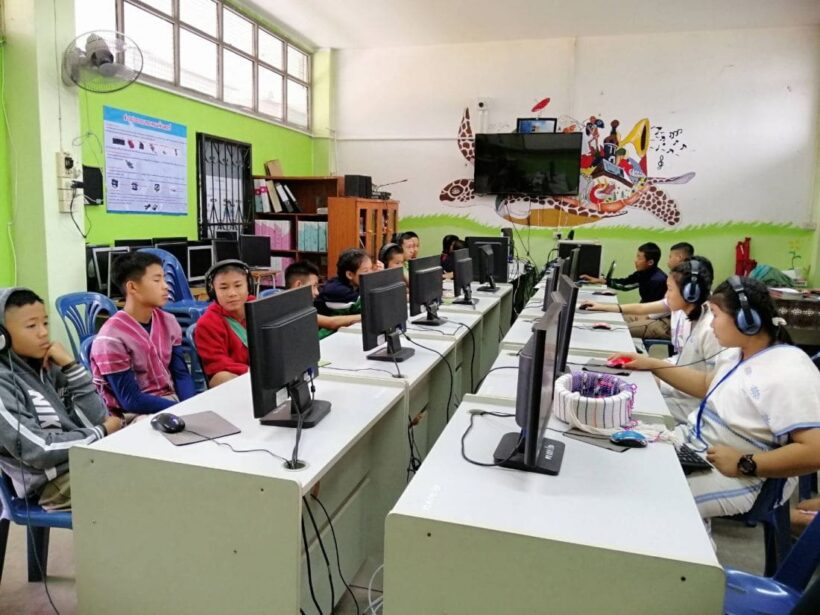 Top executives from Thailand property development company Boutique Corporation recently visited the Intanon Wittaya School in Chiang Mai and presented them with ten desktop computers to the school.
Inthanon Wittaya School is located in Amphur Mae Jam, 111.2 kilometers from Chiang Mai, with 192 kindergarten and primary school students. The school offers a computer class but only had 11 computers available in the classroom before the donation.
Some of the students plan to participate in a computer competition, for which they had an inadequate number of computers with which to practice and prepare. Hearing of this, Boutique Corporation PCL chose Inthanon Wittaya School for its 2018 corporate social responsibility activity.
Mr. Chatchawan Wisetkhoon, the director of Intanon Wittaya School, said, "We thank Boutique Corporation for donating these computers. Inthanon Wittaya School is very grateful. Through teaching and learning activities, our school will use the computers for the maximum benefit of our students."
The presentation was made by Prabsharan Thakral, President and Group CEO; Ekanut Ungphakorn, Chief Operating Officer; Nattaya Huatsoontorn, Chief Financial Controller; and Pornpimol Chaichanakajorn, Senior Vice President – HR Business Partner.
President and Group CEO Prabsharan Thakral commented, "Boutique Corporation PCL appreciates this opportunity to support Thailand students. It is essential for them to develop computer skills in preparation for almost any future profession. We're pleased we can help further their education."
This is the first donation Boutique Corporation has made to Inthanon Wittaya School. Last year, Boutique made donations to causes including "To Be Number One Under Princess Ubolratana"; the Charity Shield Golf Cup, arranged by the Fund for Empowerment of Persons with Disabilities; The Department of the Interior of Krathu District, Phuket Province, to plant marigold flowers for the Royal Ceremony; and the Bowling Charity by CRMC Royal Thai Air Force Alumni.
Boutique Corporation is a leading asset developer in Thailand. The group currently operates hospitality assets under the brands Citadines, Oakwood, and its self-managed brand Journeyhub. The group is expanding its hospitality development platform across Thailand; in particular, in Pattaya, Phuket, and Chiang Mai; where Novotel Chiang Mai Nimman Journeyhub is already confirmed.

Burn baby burn – The Netflix cash strategy to stay on top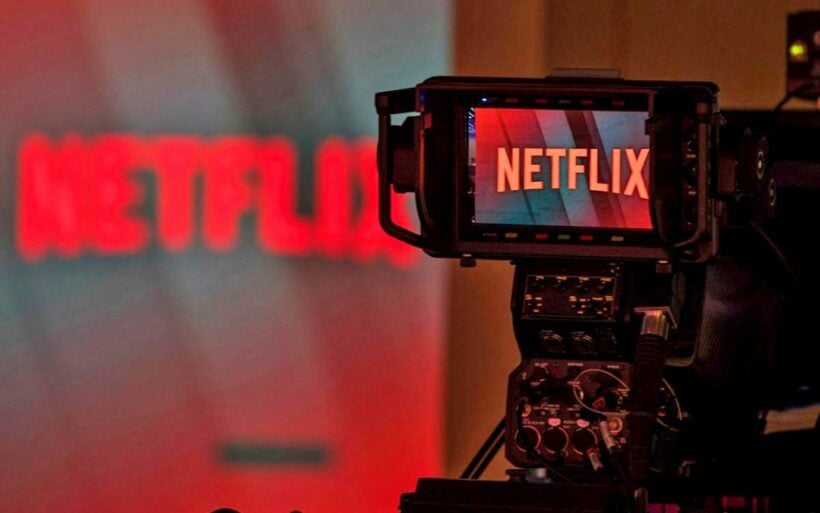 Netflix, the online TV streaming service, is gaining more viewers in the US and around the world, but is burning through astonishing amounts of cash in producing new content.
In 2018 Netflix churned through $3 billion in losses. Negative cash flow that accelerated to $1.3 billion in Q4, more than double the year before.
But it's all a part of a plan according to Netflix. They claim they expect to burn through another $3 billion this year as well. This year's plan is to make more original content, do more marketing, particularly outside the US and add even more subscribers.
On the plus side, Netflix continues to rapidly add new subscribers to its streaming platform and revenue continues to climb sharply.
Their intention is to keep the accelerator pedal down with spending and adding new subscribers to make it increasingly difficult for new streaming businesses to to get traction and reach critical market mass.
But CNN business reports that the business model can't last forever.
Statista.com says, according to their calculations, Netflix will have more than 546 thousand subscribers in Thailand by 2020.
Neil Begley, Moody's senior vice president says "It's not sustainable."
"Strategically, Netflix is doing all the right things. But they've layered over that a level of financial risk that would make a lot of people uncomfortable."


GRAPH: CNN International
Despite the accelerated spending spree, i
nvestors seem unfazed. Netflix shares dropped 3% on Thursday's stock market but this is just a blip in their 26% rise in the first half month's trading of 2019.
But Netflix says they're addressing the income side of the business as well with a rise in subscription charges for its US subscribers.
The streaming service added a 8.8 million new paid subscribers in Q4, 2018, even topping their own forecasts. Netflix now has 139 million paying members, up from 110 million at the start of 2018.
This equates to around 10% of total US screen time, a massive and growing slice of total eyeballs, cutting into the revenues of broadcast and cable services. And they're growing their business without any advertising revenue.
Netflix say that they will slow the cash-burn down after 2019 and expects to fund more of its production from rising subscriber income in the future. Moody's agrees and Begley expects Netflix to break even on cash flows by about 2023.
Read more about the Netflix 'grand plan' in the CNN report 
HERE
.
BOI approves new rail services, new port investment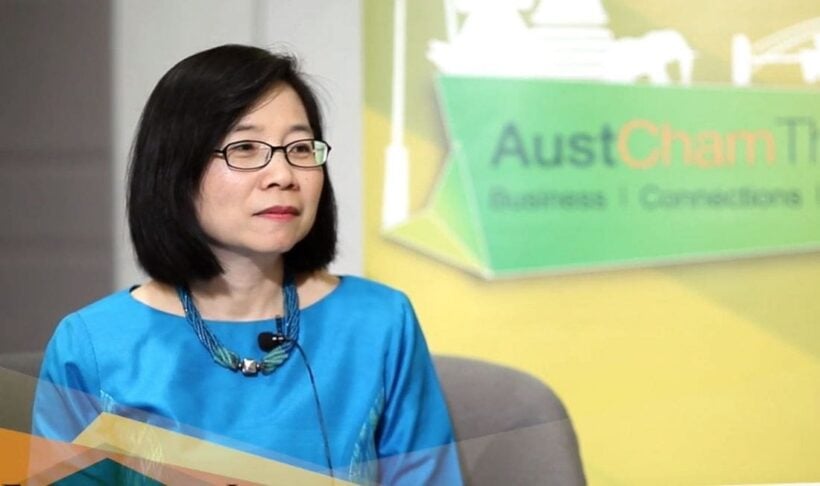 PHOTO: Duangjai Asawachintachit, BOI secretary general
The Board of Investment of Thailand (BOI) has laid out strategies to boost the development of rail services and the country's cruise tourism.
Duangjai Asawachintachit, BOI secretary general, says the latest BOI meeting chaired by the Prime Minister had resolved to instigate measures to attract investment in rail development and related infrastructure for continued economic growth.
According to Duangjai, investment projects for rail development and related sectors will be entitled to a tax break of 50% for the first three to five years of investment.
The BOI also approved measures to stimulate the cruise tourism business, with the aim of attracting more tourists to the kingdom.
Moreover, the BOI has introduced a plan to attract aerospace investment to U-Tapao Airport in 2019 as part of the Eastern Economic Corridor (EEC) project, as the EEC Office is planning to develop an "Aerotropolis" which will stretch over 30 kilometers from the airport.
Additionally, the meeting endorsed the 7-year strategic investment promotion plan, spanning 2015 to 2021, which it is anticipated will contribute 418 billion baht to the country's GDP.