Laguna denies being "totally destroyed'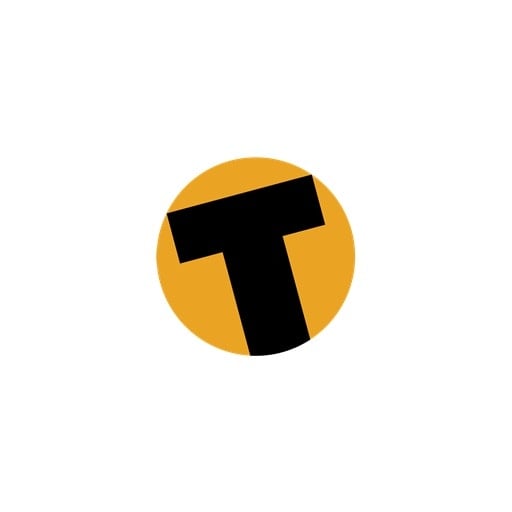 PHUKET: Laguna Phuket has issued a press statement denying reports broadcast globally on Cable News Network (CNN) that the resort was "totally destroyed" in the Boxing Day tsunami.

Laguna Phuket events and Press Relations Manager Michelle Payette told the Gazette, "Not only are we not gone, but we are operational. And we think we will be fully operational within four days.

"Anything right on the beach suffered damage, but as far as the rooms go we were so lucky compared with the havoc in other parts of the island. I can see the beach from here in my office, but we suffered no damage at all," she said.

Sources told the Gazette that the damaging CNN report may have resulted from confusion by CNN journalists after hearing that the Khao Lak Laguna Resort in Phang Nga may have been badly damaged or even destroyed. This too, however, has not yet been confirmed.

The press statement, issued yesterday, reads:

"The five hotels of Laguna Phuket were spared the more serious damage reported from other areas of the island, as it was protected from a direct hit by the headland to its South. Nevertheless, a wave surge swept the beaches and inundated the ground floor rooms and some of the resort's restaurants.

"Casualties were light and damage to property will be repaired as soon as possible. The beaches and lagoons will be cleared of debris and returned to full operation by tomorrow.

"The Sheraton Grande Laguna Phuket now has only six rooms remaining out of order, and Laguna Beach Resort 14. The Dusit Laguna Resort suffered the worst and is working to repair 30 beachfront rooms that were flooded

Pamuke Achariyachai, Managing Director of Kata Group of Hotel and Resorts, told the Gazette that the chain's three hotels suffered total damages of about 25 million baht.

The Karon Beach Resort, at the southern end of Karon Beach, was the worst hit. He estimated damage to its 24 first-floor guest rooms at 15 million baht. Damage to eight guest rooms at The Kata Beach Resort was estimated at 10 million baht. The chain's third property, the 525-room Phuket Orchid Resort on Karon Beach, was largely unaffected.

"Right now we are rushing to clean up, restore electricity and return to normal.

We still have guests staying in all three hotels, but we no longer expect to get our normal 100% occupancy rate over the New Year holiday. I believe it will be about 70-80%. Most of the guests realize that the tsunami was a natural disaster [and are staying on]," he said.

"We have about 80% occupancy for all three hotels. The Orchid Resort is still full to capacity, with many Scandinavian guests moving to stay here from Khao Lak. Some of them will stay here over the New Year," he added.

K, Pamuke added that this morning at Kata beach he started to see many tourists swimming, even as the clean-up operations began along the coast.

Sombat Atiset, Chief Executive Officer of the Katathani Thani Resort & Spa on Kata Noi Beach, said,70 first-floor rooms on the hotel's total 400 rooms were damaged. He estimated the damages at 30 million baht and said repair work and clean-up work would take about a week to complete.

"We had 100% occupancy before the disaster, but now it is about 60%. We are trying to get the situation back to normal. None of the hotel guests have been reported as lost or missing, and many have already left for the airport to return home," he said, adding that many customers had had difficulty leaving because flights of the island have been fully booked.

Other hotels and tourism-related business are invited to report damage they suffered for updates on this website to [email protected] Digital pictures are also welcome.


Read more headlines, reports & breaking news in Phuket. Or catch up on your Thailand news.
Police investigate motorbike hoons in Patong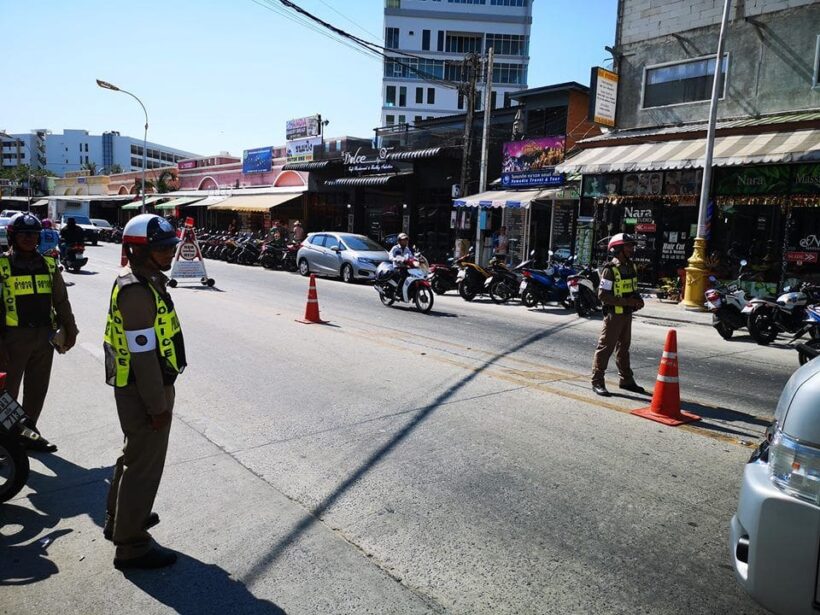 PHOTOS: Patong Police
Patong Police are investigating alleged foreign motorbike racing gangs in Patong after a viral video clip in local social media.
The Patong Police report that the clip of tourists who have been driving their motorbikes at high speed around the streets of Patong has been very popular and provided them with a lot of information about the locations, the bikes and the riders.
Police are now investigating the incident to find the people on the bikes so they can charge them and take legal action.
Every month they say there are about 2,000 cases as Patong Police enforce the road rules around the tourist town. Patong Traffic Police say they are strictly enforcing traffic rules to prevent road accidents and protect tourists.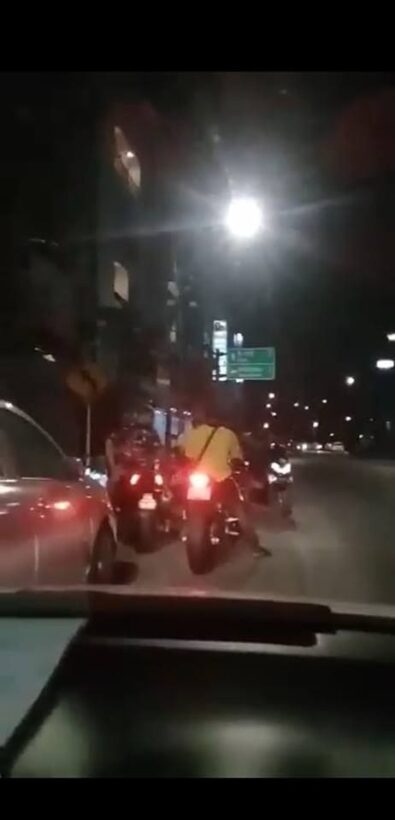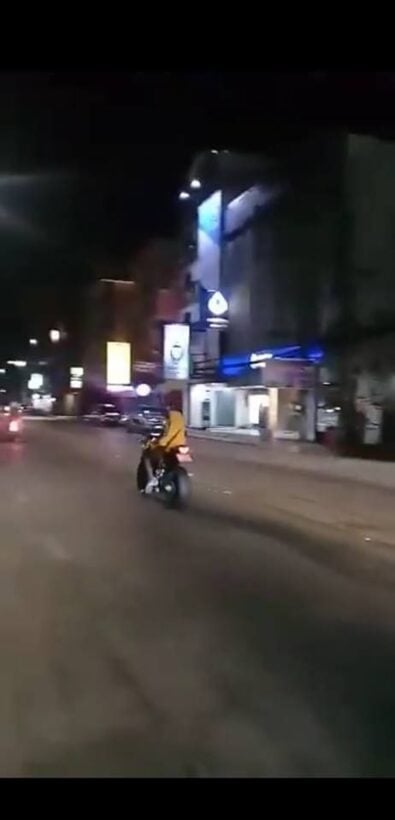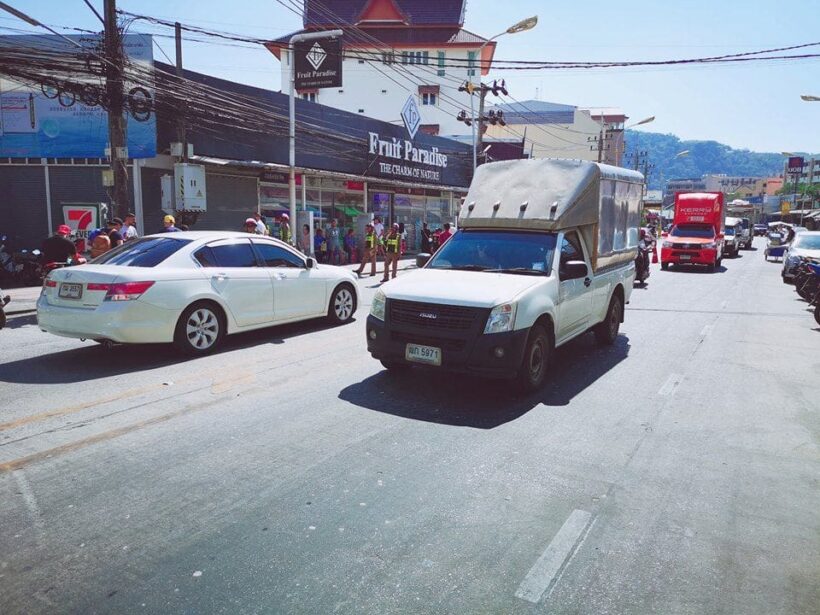 "Self-myofascial release" – what is foam rolling?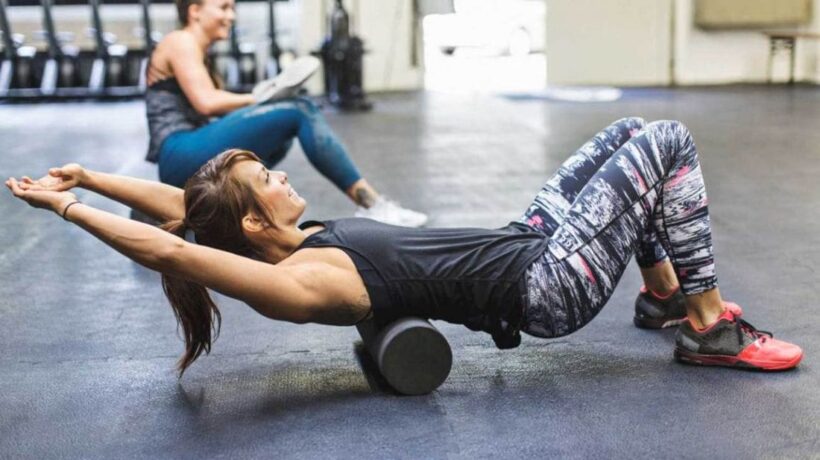 by Krix Luther
The word is out about self-myofascial release – foam rolling – and, no, Thailand people, this doesn't have to do with a 'soapy' or 'happy-endings'.
So what is foam rolling you ask? Well, it was once a secretive technique used by professional coaches and therapists but has become a regular practice for people across the spectrum of all fitness levels.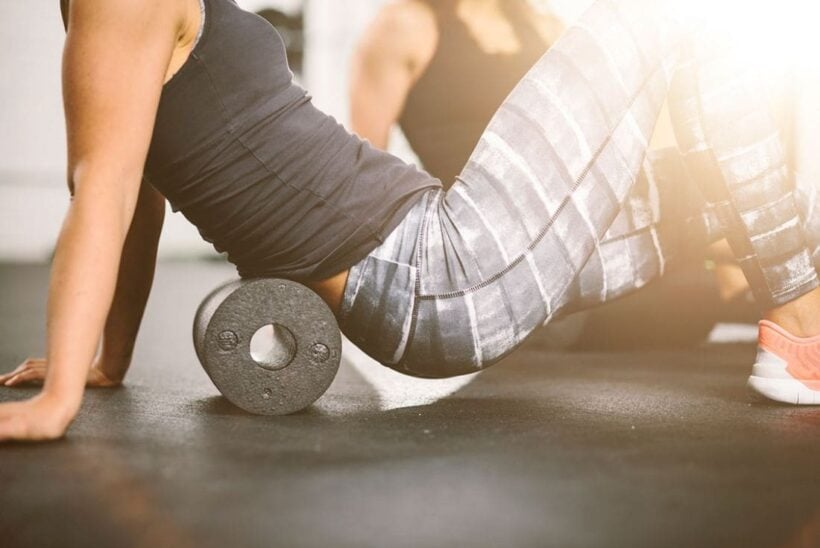 Self-myofascial release is just a fancy term for a technique of self-massage that helps deal with muscle tightness and trigger points.
With a massage parlour never being farther than a kilometre away, and decent one-hour massage costing you less than 500 baht, it might be difficult to see the point of learning the technique – which would explain why I always see a bunch of rarely used foam rollers in the corner of Nai Harn Gym in Phuket (one of the places I work).
Nonetheless, the understanding of your body and muscle structures that comes with practising the technique can offer many benefits.
Increases flexibility and range of motion
Improves blood circulation
Prevents chances of DOMS
Reduces post-workout stress
Helps with post-workout cooldown
Reduces recovery time
Prevents training-related injuries
Reduces chances of overtraining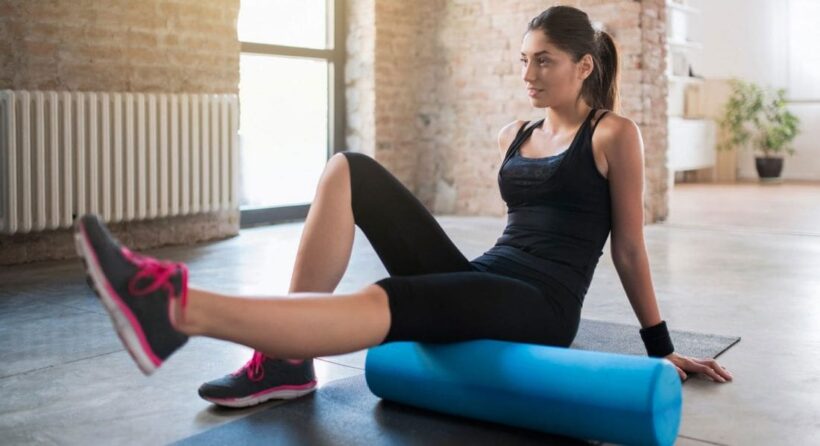 The practice can be done with a foam roller, lacrosse ball, Theracane or your own hands by simply applying pressure to specific points on your body, aiding in the recovery of muscles and assisting in returning them to normal function. We can think of 'normal function' as when your muscles are elastic, healthy and ready to perform at a moment's notice.
Foam rolling after a workout will provide deep compression that will help relax tight muscles and adhesions (fibrous bands) between muscle layers and their surroundings. The benefits of foam rolling are outstanding, in addition to increasing blood flow, which will speed up muscle recovery. Foam rolling can be used for a variety of corrective bodywork.
It can loosen muscles to re-balance posture, re-establish proper movement patterns, enhance performance and help create pain-free movement.
Stretching alone is not always enough when it comes to releasing the tightness, which makes the technique very helpful. Additionally, you are able to feel exactly what is happening and adjust the pressure so that it is uncomfortable, but not unbearable – not always the case when it comes to the toes of your Thai masseuse digging into your back.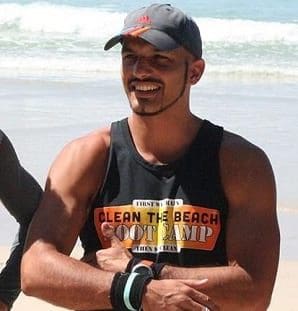 Krix Luther has been a Personal Trainer in Phuket for more than 10 years, he specialises in weight loss, strength & conditioning, TRX and CrossFit. For more information about Krix and his services, visit krixluther.com
Elderly motorbike driver dies in Thalang crash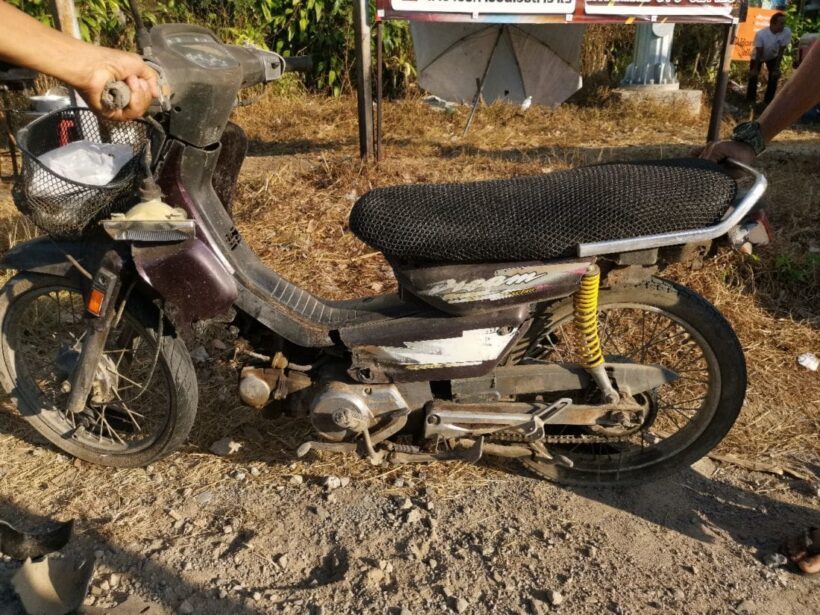 A 74 year old motorbike driver has died after colliding with a high speed taxi in Thalang this morning.
The Thalang Police headed to the accident near an intersection of Thepkrasattri – Nai Yang Road in Thalang at 7.40am.
When they arrived they found a damaged taxi. Nearby they located the damaged motorbike.
74 year old Somchai Uttasaha, the motorbike driver, was taken to the Thalang Hospital but was later pronounced dead as a result of his injuries.
Police report that the taxi was traveling at high speed. The driver was 48 year old Prasert Malitong.
When the taxi arrived at the location of the incident, the motorbike was allegedly traveling outside his proper traffic lane.  The taxi collided with the motorbike at speed.
The taxi driver has been charged with reckless driving causing death.