Phuket
Krabi coal plant Environmental Impact Assessment rejected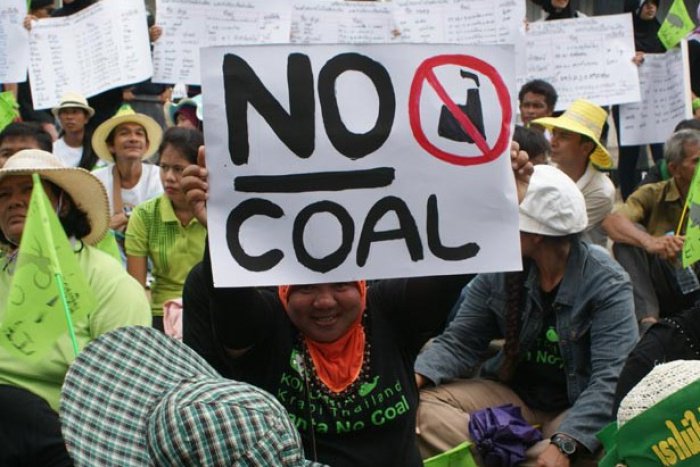 PHUKET: THE Environmental Impact Assessment (EIA) report on the Klong Rua coal seaport and coal-fired power plant project in Krabi was rejected last week amid pressure from the Protect Krabi Network.
The panel of experts reviewing the report said that it was misleading and incomplete. However, members of the Protect Krabi Network were not pleased with the result, as their goal was to have the authorities drop the project entirely, as well reform the environment and health impact assessment process.
Some 40 members of the network showed up at the Office of Natural Resources and Environmental Policy and Planning (ONEP) on March 6 to voice their opposition to the project, while the EIA was being reviewed. To symbolize deaths that could be caused by the project, they lay outside the office and covered themselves in white fabric.
The network later handed in a statement in which it said: "It [the EIA/EHIA – environmental health impact assessment process] does not present comprehensive information, nor does it incorporate all concerns from every sector."
The Protect Krabi Network presented ONEP with 44,000 signatures from those who support the protection of the area where the coal seaport and coal-power plant will be located.
Somnuek Krodsua, a member of the network, highlighted the importance of maintaining the marine diversity of the Krabi River Estuary.
— The Nation