Khao Sok Cave Tragedy: Guides were warned, survivor recounts ordeal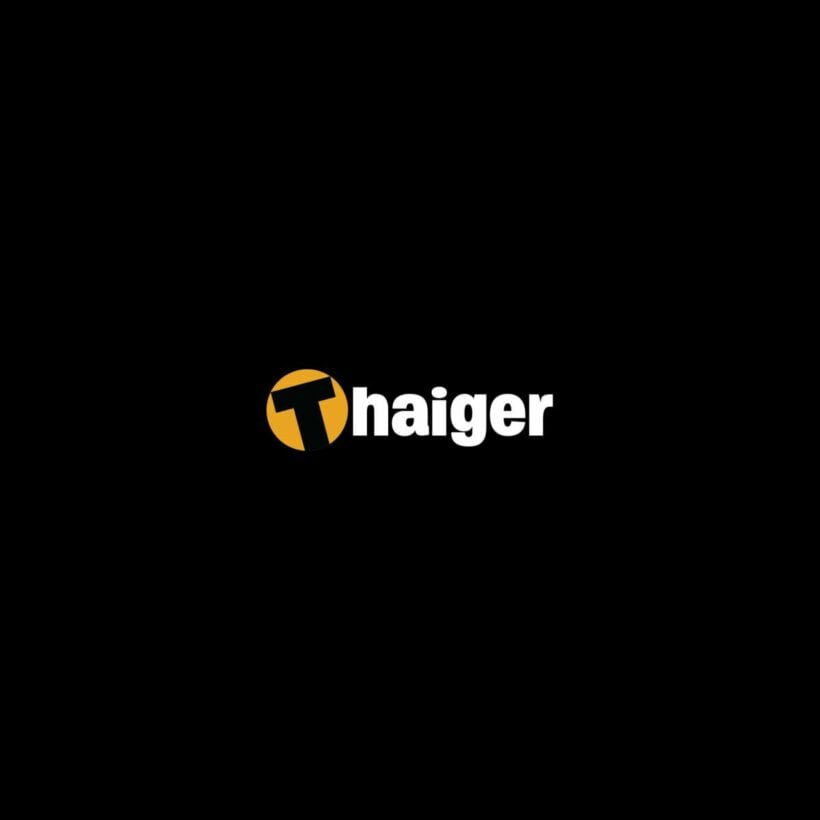 SURAT THANI (Nation, Gazette): The two Thai tour guides who led a group of foreign tourists into a cave at Khao Sok National Park over the weekend did so despite a warning by park officials about the danger of flooding inside, the Gazette has learned.

Both guides and six of the seven tourists who entered the cave with them died in the floodwaters.

That the two guides were expressly warned about the danger of entering the cave was revealed in a report about the tragedy issued by the Tourism Authority of Thailand (TAT) South Region 5 office in Surat Thani and sent to the embassies of all the dead tourists, all European.

The guides ignored the warning because there had been no rain earlier that day, the report read.

The eight foreign tourists were trekking with local guides when heavy rain started about 2 pm, causing a stream in Tham-nam Thalu cave to rise into a torrent, suddenly.

About 4:30 pm, officials realized the group was missing and organized a search that grew to involve 10 boats and a helicopter, the report read.

The sole survivor was 21-year-old British woman Helena Carroll, who was rescued from inside the cave on Sunday. Her ordeal lasted some 20 hours.

Ms Carroll told Thailand-based reporter Andrew Drummond that her holiday of a lifetime suddenly turned into a nightmare.

"I cannot believe I am the only survivor. I can't believe my John is dead. One minute I was in what I thought was the most beautiful place in the world. The next thing there is death all around me."

The Englishwoman, from Birmingham, was traveling with fiancé John Cullan, 24, also from Birmingham.

"We had got halfway through the cave [when] I heard this sudden roar. I looked behind and saw this rush of water coming towards us," she said.

"John and I started climbing. The first thing we saw was the tour guide and a 10-year-old German boy being dragged away, then the Swiss couple and their two lovely girls.

"As we climbed I lost my grip and slipped down but John grabbed me and pulled me up.

"We kept climbing higher and found a ledge. We were all alone in the dark. We could not see anything as all the torches had gone.

"John said, 'If we stay here we are going to die'. But I said we should stay. At least we were safe where we were.

"But he decided that he would get into the current and flow with it. He thought the current would take him out, then he could bring help to rescue me.

"He slipped into the water and that's the last I ever saw of him. He let go and he was just gone. I was alone in the dark. All I could see was insects that light up like fireflies and hear the rumbling of the water. I sat there shivering all night. I had no idea what the time was.

"Then all of a sudden I saw a bright light. It was the light of a torch and so I started shouting 'Help. Help. I'm over here'.

"When I got out I was told that many people had died. They had been found at midnight, eight hours before I was rescued.

"Then they took me to a place which was being used as a mortuary. I saw John's body in a box next to one of the beautiful little Swiss girls. It was awful."

Police identified the victims as Swiss Benno Fischer, 49, and Stalder Fischer, 48, and their daughters Ambarea, 17, and Sarah, 15; German Eddie Gaempe, 10; and John Cullan.

The two guides killed were Kitisak Pratoom, 30, and Sahachai Boonkong, 25.

Ines Gaempe, the mother of Eddie Gaempe, did not go with the others into the cave. She is now at a hotel in Phuket City. Her son's body is being kept at Bangkok Hospital Phuket.

The group had hired a longtail boat from Baan Chiew-laan pier. They took 90 minutes on the boat, then walked about three kilometers to the cave, which was described as 700 meters long and five to ten meters wide.

Deputy Interior Minister Banyat Jansena called an urgent meeting and closed six national parks in Surat Thani, saying they were at risk from flash floods.

The six parks are Khao Sok, Kaeng Krung, Tairomyen, Klong Panom, Angthong Marine Park and Pangan Marine Park.
Want more from the Thaiger family?
📱 Download our app on Android or iOS for instant updates on your mobile
📧 Subscribe to our daily email newsletter
👍 Like/Follow us on Facebook
🔔 Subscribe to or Join our YouTube channel for daily video updates
Phuket visitor Covid-19 rapid antigen testing may end May 15th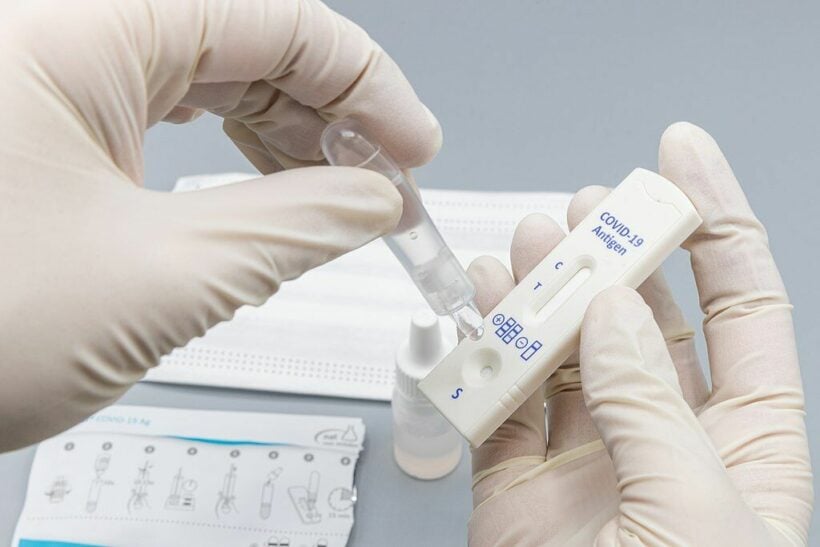 In a live broadcast interview, Phuket Vice Governor Piyapong Choowong said they will consider discontinuing Covid-19 rapid antigen testing for people arriving into Phuket after May 15th. The interview from the Phuket Check Point at Tha Chatchai yesterday seems to contradict a recent statement from the governor launching the rapid tests from today.
Entry to Phuket since April 22nd has been limited for travellers from red zone provinces, requiring proof of vaccination or a negative Covid-19 test within the last 72 hours. Anyone arriving without either of these would be screened on the spot with rapid antigen tests. Though originally offered for 300 baht per person, controversy arose over Thailand's 2-price system as it was announced that testing would be free for Thai people and 500 baht for foreigners.
The National Health Security Office provided 40 billion baht for testing in Phuket, allowing free testing for nationals, but as that funding is used up, Phuket Governor Narong Woonciew announced that the testing will no longer be free for Thai people after May 15th. Phuket does not have the budget for free rapid antigen testing so they will likely be forced to require payment after that date.
The current testing has seen a decline in positive Covid-19 infections, not finding any new cases for several days, prompting the government to rethink whether the current system of rapid testing those who are not vaccinated or holding a recent negative test certificate is worth the money spent. Over 40,000 people have been tested since the program began April 22nd until the current figures on May 5th, with only 22 covid infections identified. Furthermore, 5 of those infections turned out to be false positives.
The vice-governor conceded that Phuket has Covid-19 outbreak problems with growing infections every day, but explains that the infections are from within the community and not from outside visitors. The latest infections stem in large part from gambling get-togethers without proper Covid-19 safety.
As of now, the rapid antigen testing will continue until the May 15th cut off, but government officials are still debating whether to continue testing and whether funding will exist for it after that date. The NHSO has recently hinted that they will approve more funds to continue testing, a signal that had not been received before the governor's announcement on Wednesday about the rapid antigen testing.
The vice-governor stressed that the situation is constantly evolving and that new information it's shared frequently, and often out of local control. He urges everyone to pay attention to forthcoming announcements.
SOURCE: The Phuket News
Want more from the Thaiger family?
📱 Download our app on Android or iOS for instant updates on your mobile
📧 Subscribe to our daily email newsletter
👍 Like/Follow us on Facebook
🔔 Subscribe to or Join our YouTube channel for daily video updates
Phuket to rollout rapid Covid-19 testing campaign for visitors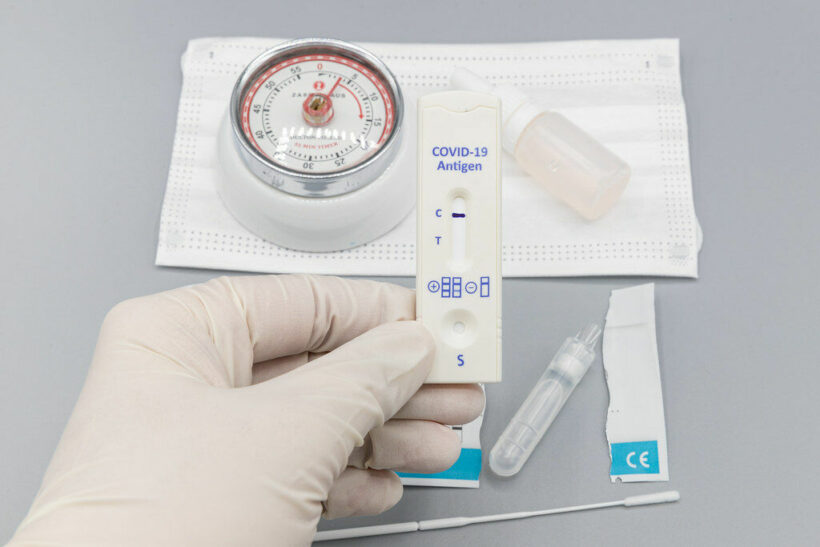 A rapid Covid-19 antigen testing campaign for visitors to Phuket is being rolled out to quickly detect cases in an effort to prevent the spread of the virus. The island province is set to reopen to foreign tourists in July, that is if the virus is contained and if at least 70% of the population is vaccinated against the coronavirus.
The rapid testing campaign will start today and go until May 15. Visitors from Krabi, Ranong, Trang, and Phatthalung will be tested, according to deputy Phuket governor Piyapong Choowong. After May 15, those entering Phuket through official checkpoints will under Covid-19 tests funded by the National Health Security Office.
If daily new Covid-19 infections are more than 20 after the rapid testing campaign ends next week, then local officials will impose stricter disease control measures to help contain the virus.
In the recent wave of infections over the past month, there have been 493 confirmed Covid-19 cases in Phuket with 229 currently in treatment, according to the chief of the provincial public health office, Koosak Kookiattikul. To help contain Covid-19 in Phuket, the governor has also ordered local officials to find at-risk groups and carry out active case finding campaigns.
Despite the recent Covid-19 outbreak, Phuket is still scheduled to reopen under the so-called sandbox model, allowing foreign tourists who are vaccinated against Covid-19 to travel to the island without undergoing quarantine. A mass vaccination campaign is being rolled out on the island province in an effort to vaccinate 70% of the population, reaching herd immunity, by the end of June. Expats in Phuket with a valid work permit will be able to register for a vaccine starting next week.
SOURCE: Bangkok Post
Want more from the Thaiger family?
📱 Download our app on Android or iOS for instant updates on your mobile
📧 Subscribe to our daily email newsletter
👍 Like/Follow us on Facebook
🔔 Subscribe to or Join our YouTube channel for daily video updates
Tourism Minister says Phuket must reach zero infections before July re-opening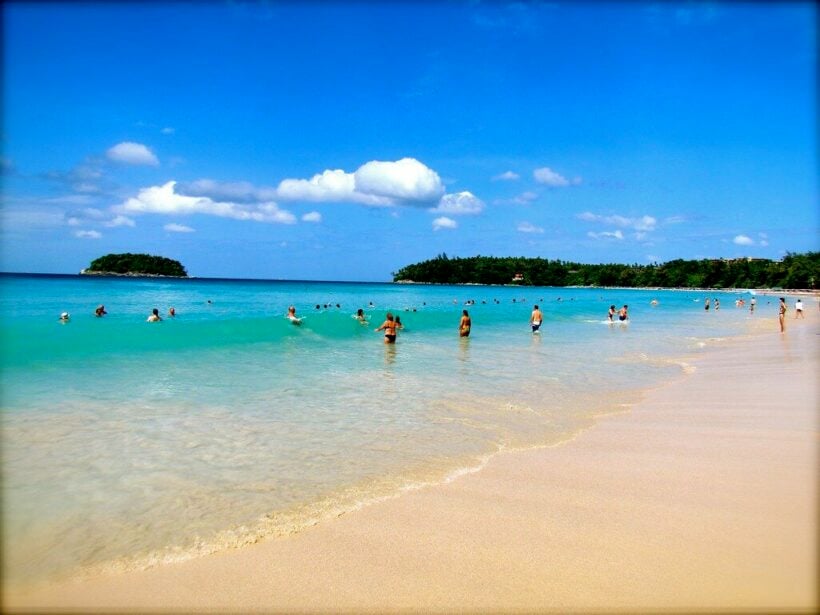 The Tourism and Sports Minister insists the southern island of Phuket must record zero Covid-19 cases if a planned July re-opening is to go ahead. Phiphat Ratchakitprakarn adds that, should new infections be reported once 70% of the island is vaccinated, the Tourism and Public Health Ministries will work together to decide what action to take.
Tourism operators in Phuket are desperately clinging to the hope that the island's July re-opening will go ahead, with many businesses seeing it as their last chance. The so-called "sandbox model" would see the island reopened to vaccinated foreign tourists without mandatory quarantine. Phiphat says tourism officials hope to attract between 3 and 4 million international visitors.
The Bangkok Post reports that in the last quarter of the year, the model will be extended to other parts of the country, including Phang Nga, Krabi, Koh Samui, Pattaya, Chiang Mai, and Bangkok.
"We have to speed up inoculations, particularly in Bangkok, to achieve herd immunity by the fourth quarter. The number of daily infections should be below 200 by the end of this month to restore international tourism confidence."
Given that many people may need a lot of persuasion to travel, particularly if it means mandatory quarantine once they get home, there may be some raised eyebrows at the government's decision to charge foreign arrivals a 300 baht "tourism fee". Yes, you read that correctly…
Phiphat says that particular initiative will launch in January, with the proceeds used to create a fund to help the tourism industry survive any future calamities. He calculates that if Thailand gets 20.8 foreign tourists in 2022, the fund will have 6.2 billion baht to future-proof the sector.
According to the Bangkok Post, once Thailand gets its Covid-19 outbreak under control officials plan to re-open travel bubble discussions with neighbouring countries, including Hong Kong, Singapore, Laos, Malaysia, and Vietnam.
SOURCE: Bangkok Post
Want more from the Thaiger family?
📱 Download our app on Android or iOS for instant updates on your mobile
📧 Subscribe to our daily email newsletter
👍 Like/Follow us on Facebook
🔔 Subscribe to or Join our YouTube channel for daily video updates