"Jealous' man admits stabbing Brit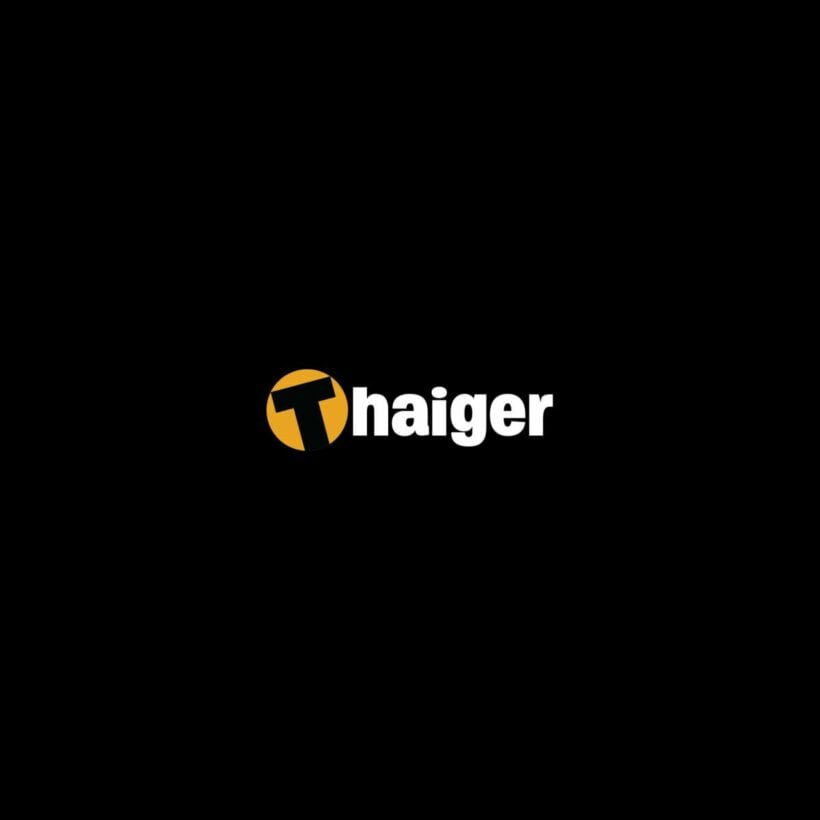 KRABI: The taxi driver who allegedly stabbed Briton Richard Mark Collins to death in a jealous rage on the evening of March 8 has confessed to killing Mr Collins, but claims he acted in self-defense.

The suspect, 29-year-old Uthane Douangnoi, is being held in the Krabi Provincial Court jail while he awaits a court appearance on a charge of murder.

According to a statement given to police by the suspect's former common-law wife, 26-year-old Sunisa Sirirod, Uthane acted out of jealousy after he mistakenly thought the Briton was romantically involved with her.

Sunisa, who operates a tour agency and employed her ex-husband as a driver, told the Gazette that she had been friends with Collins, a native of Hereford, England, for about three years.

She described her relationship with Collins as "platonic". She said that Collins had visited the province several times previously, but had never before met her ex-husband.

Sunisa said she had agreed to pick up Collins and his girlfriend, Panida Meedi, 24, from Krabi Airport at 11 am on the morning of March 8. The couple were on holiday from Bangkok, where Collins was employed on the Suvarnabhumi Airport project.

Together with her roommate Somjai Srikate, Sunisa picked the couple up from the airport and took them to their room at the Greenery Hotel in Krabi Town. The four made arrangements to meet later on at the hotel and then have dinner at a restaurant in Ao Nang at 7:30.

"I picked up them up at the hotel and I let Mr Collins drive while I sat next to him in the front seat, with Somjai and Panida in the back. My ex-husband Uthane may have seen us together because we passed his taxi in Krabi Town. This may have made him jealous," she said.

"Coming back from dinner, we continued to drink in a bar downtown. Ten minutes later, Uthane called me and asked me why I was out partying with Collins … I told him we were just friends and that Collins was here with his girlfriend. But he said that he needed to talk to Collins and asked me to bring him to his house," she said.

Although they were no longer husband and wife, Uthane lived just two doors away from Sunisa at 289/12 Uttrarakit Rd, one in a row of townhouses in Tambon Paknum, Muang District.

"I decided to return home with K. Somjai. When I got there, Uthane came over asking where Mr Collins was. He said that if I didn't bring Mr Collins to talk to him, then he would go confront him in the bar where he had stayed on drinking with his girlfriend.

"So I called Mr Collins on the phone and told him my ex-husband wanted to speak to him," she said, adding that Uthane was already drunk from having had two small bottles of Singha beer.

"So I asked my friend Somjai to pick up Mr Collins by motorcycle, take his girlfriend back to the hotel, and return to my home with Mr Collins so that he could speak to Uthane to clear up the misunderstanding," she said.

Sensing trouble, she called the emergency 191 number after Somjai had left to pick up Mr Collins.

Somjai soon returned to Sunisa's home with Mr Collins, leaving Panida in the bar. They then went to see Uthane.

"Uthane first told Mr Collins to wait. He then came back with a photo album showing our wedding pictures [to get the point across that Sunisa and he had been married]. He had a small knife tucked away in his trousers, in the small of his back. He threatened to kill all three of us if we couldn't [solve] the matter by talking

"I tried to protect Mr Collins by standing in front of him, but soon after that they started exchanging heavy blows and both of them fell to the floor. Uthane got up and drew his knife, but Mr Collins was able to grab his wrist and prevent Uthane from stabbing him with it. Then Mr Collins ran out of the house, with Uthane chasing him.

"When I got outside, I saw Mr Collins had wrestled Uthane to the ground. But from below, Uthane had stabbed him twice, once in the stomach and once near the heart," she said.

Before Uthane had a chance to flee, police arrived with members of the Poh Tek Tung Rescue Foundation. The police took Uthane into custody and Mr Collins was rushed to Krabi Hospital.

"It was only five minutes from my house to the hospital. I rode in the rescue vehicle with Mr Collins, desperately trying to keep him from losing consciousness. He later died at the hospital," she said.

"I am still in shock and I haven't had a chance to say anything to Mr Collins's girlfriend. It was all a misunderstanding,"she said.

Pol Lt Col Charkra Saowakol of Krabi's Muang District Police told the Gazette that Uthane would be charged with premeditated murder.

If found guilty he would be subject to a maximum sentence of life imprisonment. The sentence could be reduced if he confessed to the charges, Col Charkra said.

Physical evidence from the crime scene, including the bloody knife, has already been sent for analysis to the Police Forensic Science Office in Bangkok, he added.
Want more from the Thaiger family?
📱 Download our app on Android or iOS for instant updates on your mobile
📧 Subscribe to our daily email newsletter
👍 Like/Follow us on Facebook
🔔 Subscribe to or Join our YouTube channel for daily video updates
Fishermen find space debris off the coast of Phuket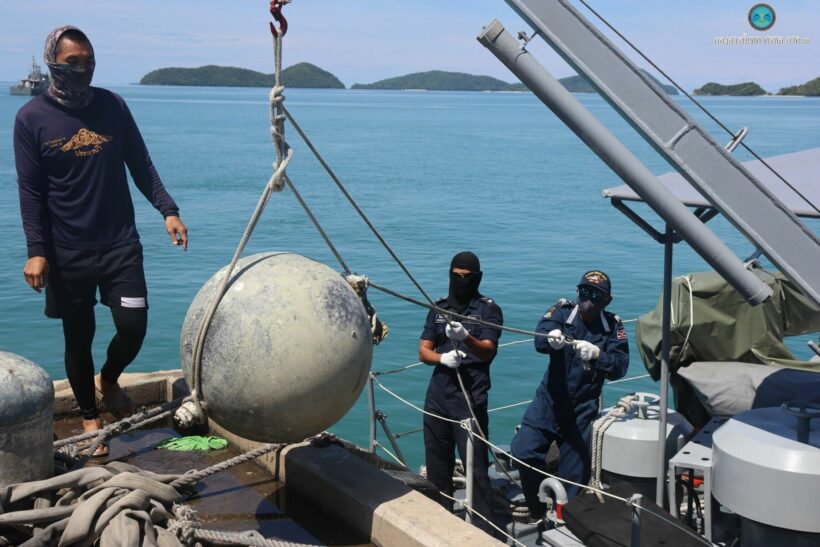 Local fishermen found space debris, possibly from a satellite or space shuttle, on the seabed just 6 metres below the surface by Koh Ael in Phuket. At first, no one knew exactly what it was.
Specialists from a Navy explosive ordnance disposal unit were first called to look at the round, hollow metal object which was about 45 centimetres in diameter. 3rd Naval Area commander Vice Admiral Choengchai Chomchoengpaet told reporters at a press conference that the team took photos of the object and found it appeared to be a rocket fuel tank, possibly used to launch a satellite or shuttle into space. He said it matched photos online.
Both the Geo-Informatics and Space Technology Development Agency, or GISTDA, and the National Astronomical Research Institute of Thailand, agree that the object was most likely a fuel tank for a rocket.
Since the fuel tanks usually contain harmful chemicals like ammonia or hydrogen, divers examined the space debris to make sure there were no chemical leaks before bringing the object to shore and taken to the navy headquarters. The space debris will be taken to the GISTDA to be studied.
"If other objects similar to this one are found elsewhere, people should not touch them. They could contain hazardous chemicals. They should immediately inform Region 3 Thai-MECC or local officials."
SOURCE: Bangkok Post
Want more from the Thaiger family?
📱 Download our app on Android or iOS for instant updates on your mobile
📧 Subscribe to our daily email newsletter
👍 Like/Follow us on Facebook
🔔 Subscribe to or Join our YouTube channel for daily video updates
Phuket police search for foreigners who were seen drinking beer at a restaurant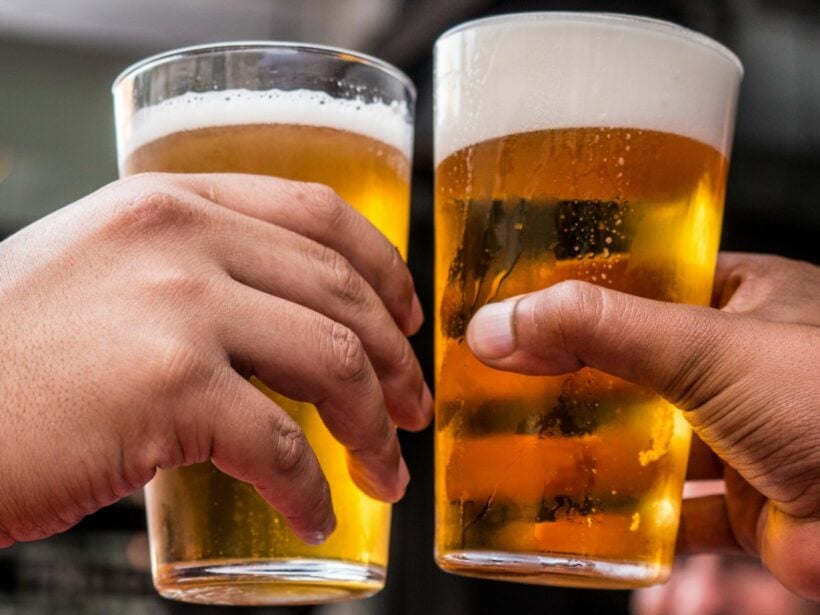 Phuket officials are serious about disease control orders banning parties and gatherings with friends, especially when alcohol is involved. They're so serious, that apparently they're searching for 4 foreigners who were seen drinking beers at a restuarant in Rawai.
Police raided the restaurant yesterday at a complaint from a woman who works for the local district office. She was out on a campaign pushing for locals to wear face masks when she noticed that some people were sitting at the Roxanne restuarant, having a beer. Photos as well as a video was sent to the police showing a group of 4 foreign men and 2 Thai women sitting at the restaurant together.
Along with police officers, local officials from the Muang District Office and Rawai Municipality showed up to the restuarant. Reports say the men were seen driving off on motorcycles just as as the team of 10 officers and public officials arrived. The beer was still on the table when police arrived.
Officers took the owner of the restaurant and 4 of the employees to the Chalong Police Station. The owner is facing charges of breach of the provincial order banning the sale of alcohol and allowing the consumption of alcohol on the premises.
Just last week, police raided a home in Cherngtalay, breaking up a gathering of 6 people. 2 men from the UK who work in Phuket were taken to the police station and fined 6,000 baht whilst police were still waiting for another 4 people to present themselves at the police station.
As part of the disease control measures to contain the spread of Covid-19, preparing Phuket for a possible Covid and quarantine-free reopening in July, officials have banned social activities and gatherings, with the expection of traditional events like funerals. Phuket authorities have warned that foreign residents who break the rules could be subject to being deported.
SOURCE: Phuket News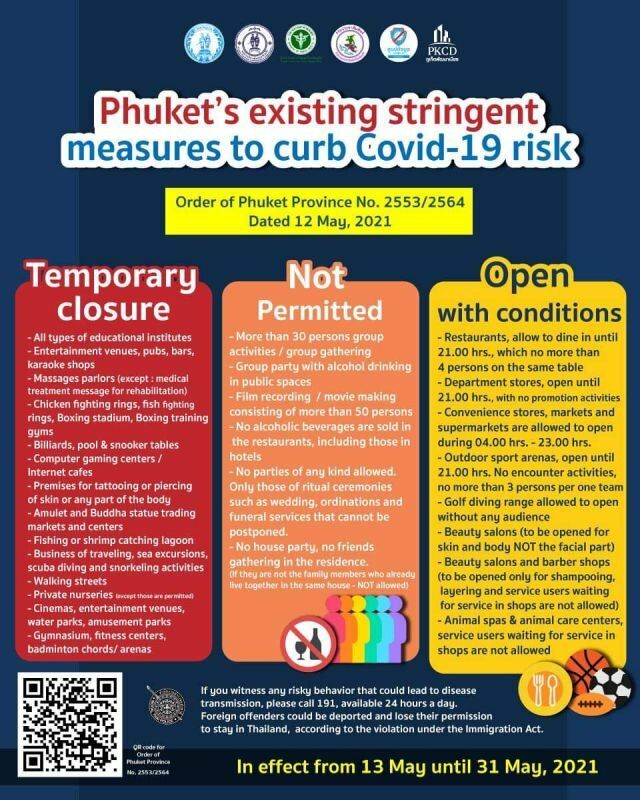 Want more from the Thaiger family?
📱 Download our app on Android or iOS for instant updates on your mobile
📧 Subscribe to our daily email newsletter
👍 Like/Follow us on Facebook
🔔 Subscribe to or Join our YouTube channel for daily video updates
12 Covid-19 violators busted drinking on Patong Beach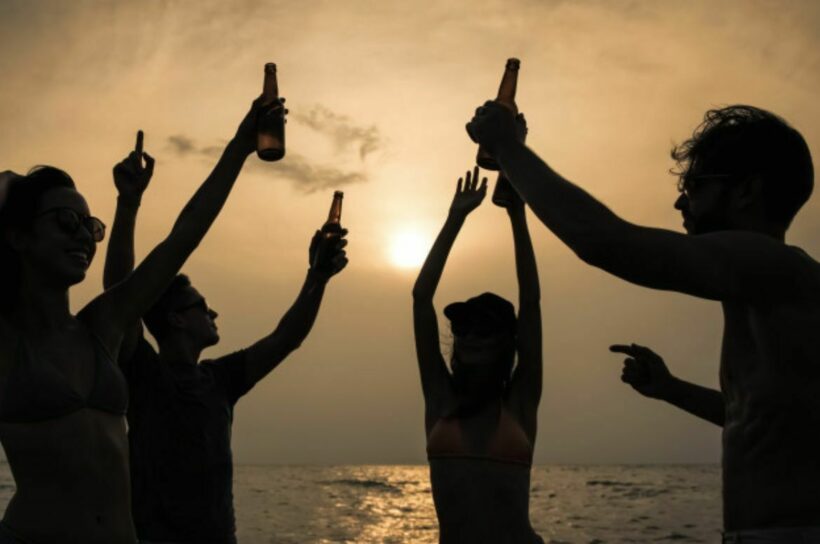 12 violators of Covid-19 restrictions, of Thai and foreign origin, have been arrested and taken into custody by police for gathering and drinking in public on Patong Beach. The Covid-19 measures currently in place in Phuket ban all get-togethers involving alcohol, limiting the number that can drink together to just 2 people. The group were arrested for violating this order and for drinking in public.
According to the police the group had 3 foreign men in it along with 5 Thai women and 3 Thai ladyboys, so for those keen at maths the details of the 12th person were not revealed. The Covid-19 rule violators were arrested Friday night in Patong on the walkway along the beach on Thaweewong Road, the popular beachfront road.
Police noted the specifics of their liquor stash, confirming that the group had 2 bottles and 8 cans of Thai beer, 2 imported beers, 4 wine coolers, 4 soda waters, and 2 bottles of Thai liquor. The stash was confiscated by the police.
The perpetrators were brought to Phuket town to the Phuket City Police Station. There they were met by the Phuket Vice governors and medical personnel from Vachira Phuket Hospital. The medics administered swab sample Covid-19 test to each member of the group of restriction violators.
The Vice Governor reminded people that these restrictions were put in place after more than 20 people tested positive for Covid-19 from a small group of people drinking together. That is why the regulations allow just two people together when alcohol is involved. He stressed that police and government officials have been instructed to crack down on violators to try to quickly curb the spread of Covid-19 for a chance at reopening to international tourism July 1st.
Officials asked the public to work together to attempt to eliminate the spread of Covid-19 in Phuket and instructed anybody who sees violators of the Covid-19 restrictions to contact the police immediately. Sentence and fine details were not yet available for the group of 12.
SOURCE: The Phuket News
Want more from the Thaiger family?
📱 Download our app on Android or iOS for instant updates on your mobile
📧 Subscribe to our daily email newsletter
👍 Like/Follow us on Facebook
🔔 Subscribe to or Join our YouTube channel for daily video updates